Follow
About Jonathan
Jonathan Hoenig is the portfolio manager at Capitalistpig Hedge Fund LLC, a highly successful private partnership that he has run since 2000. A former floor trader at the Chicago Board of Trade, he authored several books with his most recent book, Price is Primary, published in 2021. Mr. Hoenig appears regularly on FOX News Channel and has written for several publications including the Wall Street Journal Europe, Wired, Trader Monthly, and SmartMoney.com. He was named one of Crain's "Forty Under Forty," and is a member of the Economic Club of Chicago as well as a proponent of Ayn Rand's philosophy-objectivism.
---
---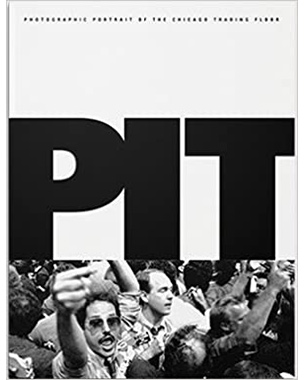 Jonathan Hoenig
The Pit: Photographic Portrait of the Chicago Trading Floor
Inspired by the 1903 book by Frank Norris, THE PIT is the story of successful businessman who casually begins trading, only to be swept in and ultimately ruined by the Chicago futures markets, a fascination "worse than liquor, worse than morphine." Featuring pages of lush, color and B&W photos of the trading floor's most thrilling era along with an epilogue documenting its final years.