Speaker Details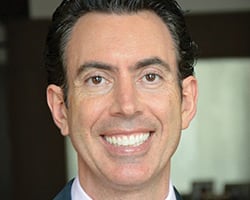 Jay Silverman
Analyst
Medical Technology Stock Letter
About
Jay Silverman has been a biotechnology and pharmaceuticals analyst for over 25 years and has a tremendous track record in analyzing and recommending biotech stocks.

In 2000, he was ranked #1 in Biotechnology by The Wall Street Journals Best on the Street annual analyst survey, in addition to being a Home-Run Hitter for stock selection. As an analyst, he was frequently quoted in The Wall Street Journal, TIME, Fortune and featured on CNBC and CNN.

From 2010-2012, Jay was Vice President Business Development for Thorne Research, a leading natural products company. From 2007-2010, he was Vice President, Strategic Development for Diversified Natural Products (DNP), which merged with Thorne Research in June 2010.

From 2003-2005, Mr. Silverman was a Partner in charge of healthcare investments at Colonial Fund, LLC, a New York-based hedge fund. Jay is also President of COLS Consulting.

From 1997-2001, he was a Managing Director, Senior Biotechnology Analyst for Robertson, Stephens, a leading biotech/technology investment bank. Prior to that (1992-1997), Mr. Silverman was Senior Biotech and Medical Technology Analyst for Schroeder Wertheim. From 1987-1992, he was Senior Biotechnology and Pharmaceuticals Analyst for Nomura Research Institute.

Mr. Silverman graduated from the University of Pennsylvanias Wharton School in 1987 with a B.S. in Economics/Finance.

Content from Jay Silverman