Follow
About Mark
Mark Galasiewski lived in Japan for most of the 1990s. A graduate of Middlebury College (Vermont, USA) in East Asian studies, he is fluent in Japanese and conversant in Mandarin Chinese. In his monthly commentaries, Mr. Galasiewski not only discovers opportunities in Asian-Pacific markets, but also shows how cultural and political events relate to financial trends in the region. He has traveled to many of the countries he writes about, including Japan, China, South Korea, Hong Kong, Singapore, Thailand, Cambodia, Egypt, and Jordan.
---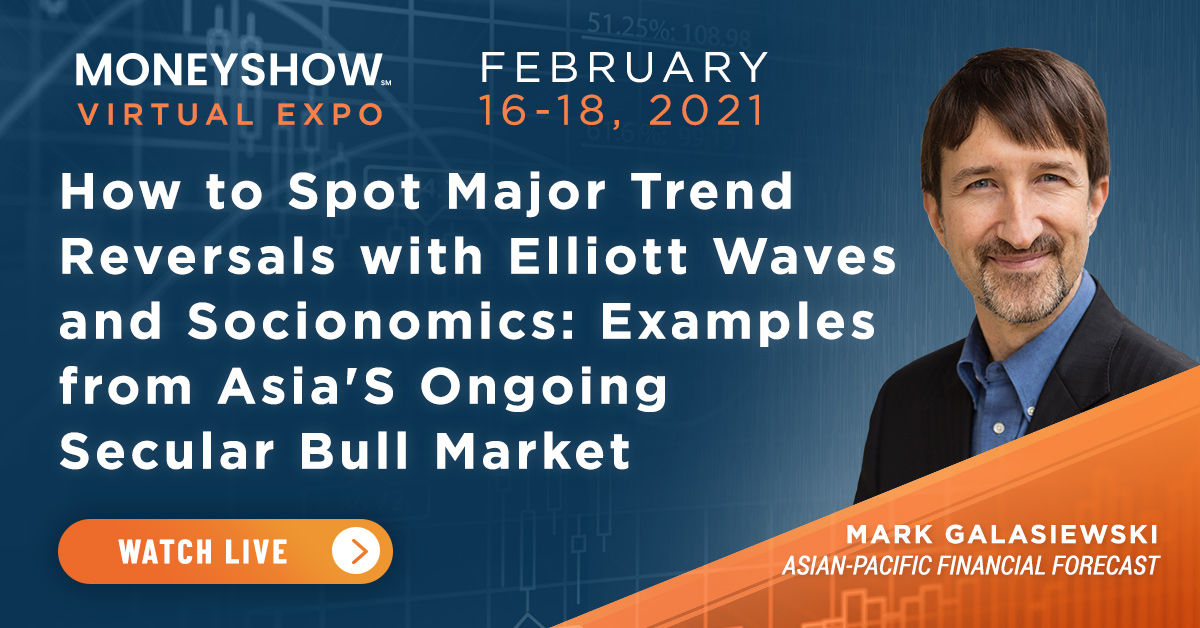 Elliott Wave International's Chief Equity Analyst for Asia and Emerging Markets, Mark Galasiewski (gala-SHEV-skee), shows you how he has used the timing of headline news events such as terrorist attacks, political scandals, and even epidemic disease outbreaks to support his bullish forecasts for Asian and emerging market stocks. Using real-time examples published in EWI's monthly Asian-Pacific Financial Forecast, he will reveal how Asia and emerging markets offer an extraordinary laboratory for observing social events through the lens of Socionomics, Robert Precthter's theory of financial and social causality. You will learn principles that you can apply to any major stock market index in the world, and you will come away better equipped to capitalize on the counterintuitive relationship between social mood, markets, and news.

---
Asian-Pacific Financial Forecast
At the start of every month, APFF gives you the longer-term view of the main Asian-Pacific stock indexes as well as insight into the region's economic and social trends.
Learn More