Follow
About Ilan
Ilan Sobel is driven to create products that deliver human utility value. He brings a wealth of hands-on experience, business acumen, and leadership expertise in building large-scale businesses and billion-dollar brands, including a very strong ability to access C-level executives.
---
Now trading on the OTCQB, BioHarvest Sciences uses its patented BIO Plant Cellicitation platform to grow plant cells without growing the plant. CEO Ilan Sobel will focus on how the technology platform is now being commercialized, with its VINIA nutraceutical product about to scale in the US and forecast to sell more than $5M USD in 2022. In addition, Ilan will provide great detail on the Company's North America Entry Strategy with its disruptive Cannabis proposition which addresses the major challenges facing cannabis operators in the North American market; specifically, the need to drive innovative product experiences with delivering consistent full spectrum cannabis at lower manufacturing costs with unique sustainability credentials. Now is the time for investors to discover BioHarvest!

During the last few years, the landscape of the cannabis industry has changed, and the United States has become the most important market for the industry. Today, you will learn about the global cannabis opportunity and certain verticals of the US market that are flying under the radar. With a diverse panel of industry executives and experts, you will be able learn how they are positioned to capitalize on it.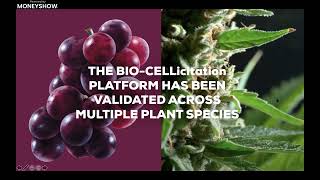 CEO Ilan Sobel will explain how BioHarvest Sciences (CSE: BHSC) can now grow cannabis biomass through its non-GMO biotech plant cellular platform technology. The company is planning a North American entry with a grade of cannabis that the world has never seen, as this approach creates new innovative full spectrum compositions of critical molecules that are patentable and can be manufactured consistently under aseptic conditions with the highest sustainability credentials. BioHarvest commercialized its first plant-based product in 2021, and cannabis is next!