Follow
About Anthony
Anthony Grosso has been involved in all phases of First National Realty Partners' development since its founding. He is widely regarded as one of the leading authority figures and thinkers in the commercial real estate private equity industry today. Under Mr. Grosso's leadership, FNRP has grown to become one of the preeminent commercial real estate private equity sponsors in the United States. His responsibilities include leading investor capital-raising initiatives, strategic planning, portfolio management, business development, and overall investment strategy as an officer of the firm's investment committee.
---
---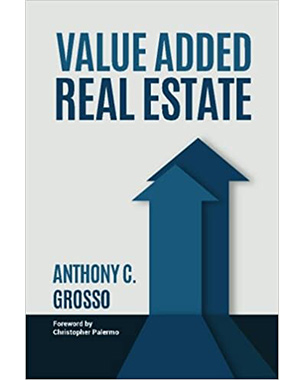 Anthony Grosso
Value Added Real Estate
In the high stakes world of commercial real estate, savvy investors have been using one brutally effective strategy to generate superior risk adjusted investment returns. In Value Added Real Estate, Anthony Grosso, an active real estate private equity fund manager and investor breaks down all of the components successful institutional investors have been using to execute "value-add" real estate transactions in their respective markets.