Follow
About J
J Mintzmyer is a renowned maritime shipping analyst who directs the Value Investor's Edge ("VIE") research platform on Seeking Alpha. He is a frequent speaker at industry conferences, is regularly quoted in trade journals, and hosts a popular podcast featuring shipping industry executives. Mr. Mintzmyer also hosts regular "Virtual Investor Forums," which are a must-attend for anyone interested in the shipping and infrastructure industries.
---
Global maritime shipping sectors are performing exceptionally well in 2021 as investor attention returns to global recovery trends. J Mintzmyer, a renowned global maritime shipping expert, will walk investors through the key segments of the industry and share insights about which areas and companies are best positioned both for recovery trades and for potential long-term investments. Join for the latest global trade commentary as well as an educational seminar on a fascinating, but often overlooked, key segment of the global economy.

The global Covid-19 pandemic has wreaked havoc on many energy and shipping markets, but we've already witnessed a turnaround in most key segments. This turnaround has not yet translated to higher stock prices, which opens up an opportunity for both traders and investors as we near the latter stages of this pandemic. This forum with J Mintzmyer will provide general background education on all of the key shipping sub-segments as well as the key supply and demand drivers. Finally, he will provide a top pick in each area along with a recovery timeline and upcoming catalysts to watch.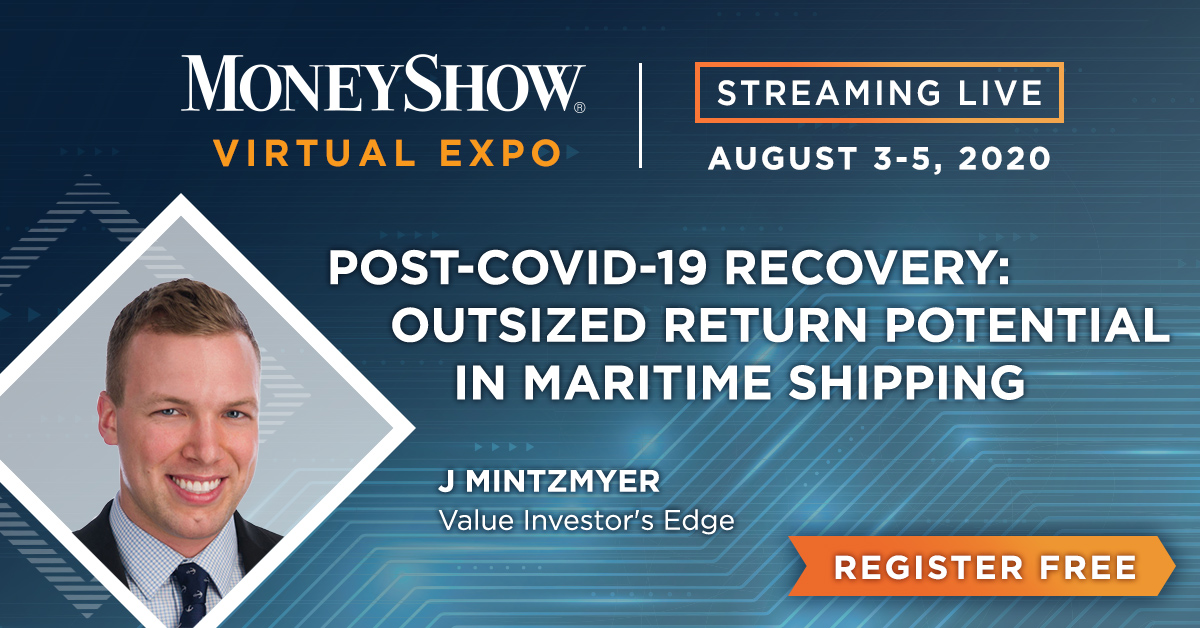 We've been enduring a monumental global economic shakeup during 2020 which happened to strike at the same time as the biggest maritime regulatory shift in decades while we are also dealing with ongoing shifts in global trade patterns. J Mintzmyer will share lessons learned from more than a decade of industry experience, address several recent market shifts, and highlight where some of the most profitable mispricing opportunities exist. His research group focuses on the different sectors of maritime shipping and his presentation will cover the primary aspects of global trade including crude oil, refined products, container goods, and iron ore. 2020 has been a volatile year to-date, but volatility creates the strongest opportunities. Mr. Mintzmyer will also discuss the changing global landscape for shipping in a modern economy where climate change and ESG-investing are priorities. Avoid the landmines, and position yourself for outsized returns during the eventual global recovery.