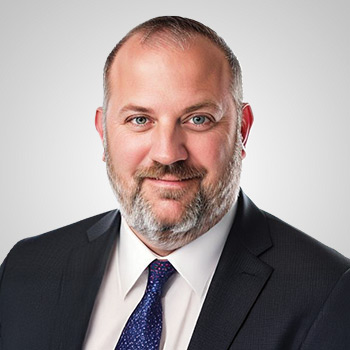 Blockchain, Cryptocurrency, ETFs
Co-Founder and CIO,
Toroso Investments
Co-Founder and CIO of Toroso Investments, LLC
Lead Portfolio Manager for the First Actively Managed ETF Focused on Blockchain (BLOK)
Follow
About Michael
Michael Venuto is an ETF industry veteran with over two decades of experience in the design and implementation of equity, fixed income, and ETF-based investment strategies. He is co-founder and CIO of Toroso Investments, LLC, and is the lead portfolio manager for the first actively managed ETF focused on blockchain (BLOK) companies filed in the US. Mr. Venuto is also behind the launch of the Toroso ETF Industry Index, which measures and monitors the performance of publicly traded companies that derive revenue from the Exchange Traded Funds ecosystem. Previously, he was head of investments at Global X Funds where he provided portfolio optimization services to institutional clients.
---
In this webinar, Michael Venuto will discuss the attributes of Blockchain, the technology behind Bitcoin and other crypto currencies. He will then define the types of challenges that blockchain can solve for, such as logistics, transactions, and inflation. Finally, Mr. Venuto will discuss some of the companies working in blockchain technology that are investable.


The ETF Think Tank's insights provide perspective-and context-for investors that want to understand what's in their portfolio, and why. Join Michael Venuto, founder and CIO of the ETF Think Tank, and portfolio managers Dan Weiskopf and David Armstrong as they discuss what has been most relevant at this Virtual Expo, why structure matters when you invest, and how advisors are adapting to the changing investor markets.

Blockchain is a technology that utilizes a distributed ledger to allow sharing of information while protecting specific data. Bitcoin is a decentralized use case for this technology. The price of bitcoin and excitement around its growth has engaged many investors in the potential uses of the underlying technology.