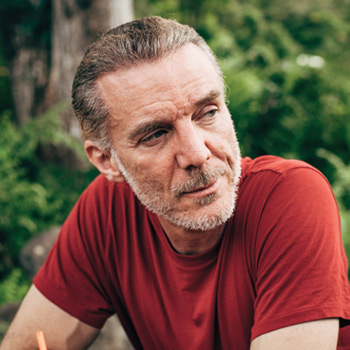 Follow
About Klee
Klee Irwin founded Irwin Naturals in 1994 with a mission to heal the world with plant medicine. He delivered effective formulas and, with no advertising, built a solidly profitable cult brand, recognized by 80% of Americans. Mr. Irwin authored a book on CBD titled Pain Nation in 2018.
---
For 28 years, Irwin Naturals has been a household name brand in the US. It is embarking on a landgrab for the Coca-Cola first mover advantage in two of the most disruptive new industries; cannabis and psychedelics. This talk will focus on the power of large brands to bring profitability to investors in these two sectors. The company is highly profitable and not asking the investment community to finance a burn-rate. Company profits for 2023 are solidly forecasted at $56 million with 2024 ballooning to $112 million.


During the last few years, the landscape of the cannabis industry has changed, and the United States has become the most important market for the industry. Today, you will learn about the global cannabis opportunity and certain verticals of the US market that are flying under the radar. With a diverse panel of industry executives and experts, you will be able learn how they are positioned to capitalize on it.


Irwin Naturals sells its products in 100,000 outlets, including Walmart, Costco, and Whole Foods, and is recognized by over 80% of US households. This presentation will cover the company's Coca-Cola first-mover expansion into cannabis and psychedelics-based mental health treatment. Klee Irwin will address how to leverage brand equity in a disruptive new space and how to remain profitable during the expansion phase while keeping consumer prices low and accessible.