Follow
About Jonathan
Dr. Jonathan Ward, author of China's Vision of Victory, is an internationally recognized expert on Chinese global strategy and US-China competition. He brings a unique perspective on the US, China, and India to global audiences and businesses given his background of on-the-ground global travel, foreign languages, scholarly work, and extensive geopolitical consulting for large organizations. Dr. Ward has consulted for the US Department of Defense, Fortune 500 corporations, and leading asset managers on US-China global competition and Chinese grand strategy.
---
---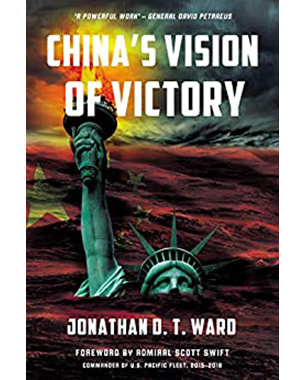 Jonathan Ward
China's Vision of Victory
China's Vision of Victory brings the reader to a new understanding of China's planning, strategy, and ambitions. From seabed to space, from Africa to the Arctic, from subsurface warfare to the rise of China's global corporations, this book will illuminate for the reader the new great game of our lifetimes, and how our adversary sees it all.