Follow
About David
David Rosenberg is founder and president of Rosenberg Research & Associates Inc., an economic consulting firm he established after an illustrious, three-decade career on Wall Street and Bay Street as an economist and market strategist. He and his team have as their top priority providing investors with analysis and insights to help them make well-informed investment decisions. Mr. Rosenberg has been consistently ranked in the Institutional Investor All-Star analyst rankings.
---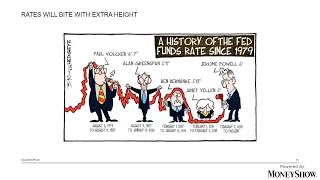 David Rosenberg will discuss the elevated and rising risks for a recession and strategies on how to invest in the looming clouded economic environment.


We are in the early stages of a new secular paradigm as it pertains to monetary policy, fiscal policy, trade policy, and inflationary pressures. Learn how to invest in this roller coaster ride in the financial markets.