Watch 25+ sessions streamed LIVE from a renowned line-up of trading experts!

Speaker Details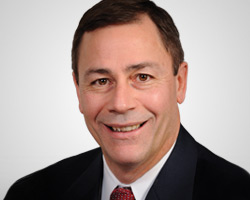 Brooke Thackray
Research Analyst
Horizons ETFs Management (Canada) Inc.
About
Brooke Thackray has over 14 years of investment related experience, most recently as president of Mount-Alpha Media, where he has written and published several books, including Thackray's 2013 Investor's Guide. He became a research analyst with JovInvestment Management, Inc., in 2009 and joined the team responsible for the management of the Horizons Seasonal Rotation ETF. Mr. Thackray is also the author of a monthly newsletter, Thackray Market Letter and is a contributor to the Globe and Mail Gold Line Investor. He is a regular guest on BNN. Previously, Mr. Thackray was an investment advisor at major brokerage firms, including TD Waterhouse and RBC Investments. He also co-founded UpWave Media, Inc., a financial publishing company. Mr. Thackray has an MBA from York University, and has several financial designations, including Certified Financial Planner (CFP) and Canadian Investment Manager (CIM).