About Reliable One Resources
Reliable One Resources recently formed its wholly-owned subsidiary, Quantum Filtration, Inc. The company was formed to meet the increasing demand for high-quality personal protective equipment (PPE) with the introduction of its innovative, surgical-grade face mask. The mask utilizes a patent-pending and proprietary graphene membrane initially developed for use in Reliable One's water-desalination process and polypropylene fabric. The capabilities of the mask are far superior to other N95 and or KN95 style masks that are currently in the marketplace. The company feels the Quantum Filtration Block, Kill & Breathe mask, will potentially give folks back the confidence to live a normal life. Current N95, and or KN95 style masks that are in the marketplace, protect others from you. The Quantum Filtration Mask protects the person who is wearing it—You! Its bacteria killing, virus deactivation, and breathability capabilities are like none other currently available. No bacteria, no viruses (Covid-19), no pollution, no smoke, no breathability issues. Just cleaner air. Join us as we bring Quantum Filtrations "Block, Kill & Breathe" mask to the world!
Reliable One Resources's Articles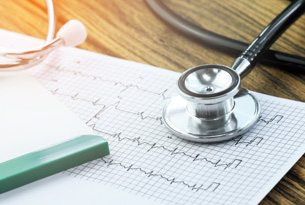 Sponsored Content - In a March 8, 2020, 60 Minutes interview, Dr. Anthony Fauci explained, "masks do not provide the protection that people think that they do." He continued, "maybe they can block a large droplet."
---
Reliable One Resources's Videos
---
Downloads
Quantum Filtration's Request for $35 Million in Financing
Reliable One Resources partners with oil and gas producers to co-locate generation at or near the well pad providing onsite power, negating the need for purchased power, drastically lowering operational expenses and creating additional revenues through net metering.
The management team of Reliable One Resources is comprised of seasoned professionals armed with decades of experience in a wide variety of industries and market sectors including, but not limited to, oil and gas exploration and production; oilfield services; water purification, reclamation and related technologies; power generation, including co-generation; finance; legal; accounting; business development; client relations; and engineering.
Reliable One has a patent pending on its newly discovered graphene, ceramic desalination membrane. This patent enhances Reliable One's patent portfolio to go along with the company's patent on its oil/water separation unit providing Reliable One with two of the world's most valuable technology patents.
Water Use, recycling, conservation, and more