WATCH VIDEOS ON-DEMAND NOW FOR JUST $49
Get Access to 60+ High-Quality Video Recordings
On-Demand from the June 10-12, 2020, Virtual Expo
MoneyShow's renowned market experts help you go beyond the latest market news to unravel the effects of geopolitical events on the economy, analyze the current market environment to identify hot spots for potential investments, and discern the trends and opportunities around the world.
Unlock 65 World-Class Expert Sessions On-Demand
Order your MoneyShow Virtual Pass today for only $49.00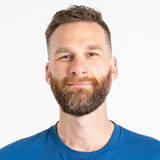 The Easiest Day Trading Strategy Ever
STRATEGIES
Jerremy Newsome • CEO, Real Life Trading
Join us for three tips/tricks/rules and a strategy that will help transform your day trading. Jerremy Newsome will be going through his exact day trading plan that has helped tens of thousands of traders from all over the world get a good, basic, simple foundation to crush the illusive career of day trading.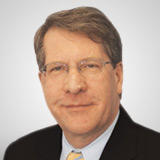 Important Recent Changes in IRAs and Other Retirement Planning Strategies You Must Know
RETIREMENT
Robert Carlson • Editor, Retirement Watch
Congress and the IRS have been busy recently, making a lot of changes in IRA's and the other key elements of your retirement plan. In this presentation, Bob Carlson discusses what you need to know about Stretch IRAs, required minimum distributions, IRA conversions, Social Security's solvency and how it affects you, and much more.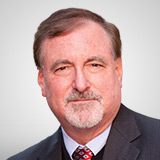 Buy and Hold or Sell and Fold: Where Are the Markets Headed in 2020 and Beyond?
MARKETS
Steven Hochberg • Chief Market Analyst, Elliott Wave International
Market mayhem ensued during the first half of 2020. Find out what the Elliott Wave Model says about the future of markets and investments, in this detailed session with Steven Hochberg.

Generational Trade in COVID-Crushed Sectors Using LEAPS
OPTIONS
Bryan Perry • Senior Editor, Cash Machine, Premium Income, Quick Income Trader, Instant Income Trader
Spend a high-quality session with market guru Bryan Perry as he outlines what he believes is a generational wealth-making opportunity in using Long Term Equity Anticipation Securities (LEAPS) to leverage buying into the most beaten down stocks from the COVID-19 pandemic. His "Breakout Profits Alert" trading service utilizes LEAPS strategies to leverage his best ideas and recommendations to generate returns averaging better than 40%. See what Mr. Perry's strategy is for the balance of 2020 and how to profit big from trading LEAPS.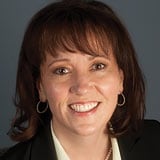 Catching Super Stocks Before Their Big Move
STOCKS
Amy Smith • National Speaker, Investor's Business Daily
Every year gives us a new group of super stocks. They are game changers in their field and the strong demand for their products result in big earnings and big sales. Consequently, their big fundamental attributes catch the attention of professional investors and fund managers. Join Amy Smith as she shares the essential tips to finding super stocks before their big moves. You'll learn what makes a super stock, how to identify super stocks, fundamental attributes of super stocks, and technical behavior of super stocks. Don't miss the next breakout super stock!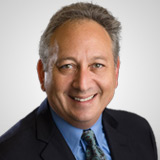 How to Protect Yourself in Volatile Market Times
OPTIONS
Bob Lang • President & Chief Options Strategist, Explosive Options
There is an old saying, Cash is king. That is always important but even more so during times of uncertainty. Investors and traders dont wait for the bad news to hit before retreating to cash, and they often come back on board later than they should. But in this session, Bob Lang will discuss how to deflect the volatility and create a situation where you can thrive in these times and be ready to catch the big winners that could last for years.

Three Investing Ideas for an Uncertain Future
STOCKS
Jerry Robinson • Trend Trader and Trading Coach, Followthemoney.com
In this power-packed 30-minute educational session, economist Jerry Robinson shares three specific investing ideas to consider amid the economic fallout from the Coronavirus.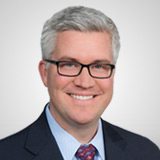 The Three Time Frames of Technical Analysis
TOOLS
David Keller, CMT • Chief Market Strategist, StockCharts.com
Price momentum is a persistent factor that has stood the test of time. Depending on your time frame, your technical approach should look very different. David Keller will draw on his experience working with institutional investors and financial advisors to explore how technical analysis should be applied to short-term, medium-term, and long-term investing styles. He will also share his Market Trend Model that takes the guesswork out of trend-following! Attendees will leave with new insights into price dynamics and the behavioral biases that cause price patterns to emerge.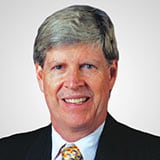 Three $20 for $1 Biotech Stocks
BIOTECH
Michael Murphy • Editor, New World Investor
Small-cap biotech is not affected by the economy and ignored by the institutions and computerized algo traders. You must Be early, be right, and hold on to turn every $1 into $20 over the next few years. Join this session to learn Michael Murphy's three early biotech stock picks. It's his job to be right about the science and getting FDA approval. It's your job to hold on until it's time to cash in.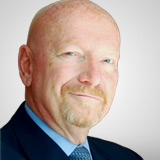 How Conservative Investors Use Options
OPTIONS
Kerry Given • Founder & Managing Director, Parkwood Capital, LLC
Dr. Kerry Given will discuss how conservative investors use options to grow the long-term stock portfolio and protect against corrections. Several academic studies have shown that selling calls and puts outperforms the classic buy and hold strategy. Hear how Dr. Given's clients successfully navigate these volatile markets and continue to build income.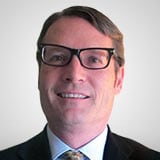 Biotech Investing Post-COVID-19 Pandemic
BIOTECH
John McCamant • Editor, Medical Technology Stock Letter
Join John McCamant of the Medical Technology Stock Letter, who's editors have more than 70 years of combined experience in biotech investing, as he discusses how post-pandemic biotech stocks are poised to become the premier growth sector for the next decade. Biotech investing is the perfect nexus of wealth, health, and technology. Biotech will be a major part of the solution to COVID-19 —as it has already demonstrated —with over 100 new trials starting recently for treatments, vaccines, and diagnostic tools.

The New Space Race
TECHNOLOGY
Jon Markman • Editor, Strategic Advantage, The Power Elite, Fast Forward Investing
Veteran tech expert Jon Markman will cover how investors can take advantage of the flood of funds suddenly pouring into the technology of space travel and defense, including his top 10 out-of-this-world picks.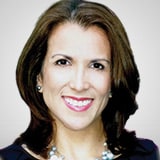 Mastering the Changes in the Market by Understanding and Using Volatility
TRADING
Anne-Marie Baiynd • Chief Market Strategist and CEO, TheTradingBook.com
Volatility: What is it? How does it affect our positions? What tools are there that will allow me to measure what my risks are? All of these are questions posed by smart investors and traders. Do you know the answers? We'll discuss how volatility appears, what we can do to engage in new trades and investments, and how we can protect our current positions in order to ride the waves of uncertainty.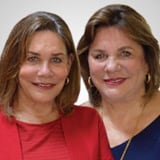 Why Gold Will Be the Best Investment for the Years to Come
COMMODITIES
Mary Anne & Pamela Aden • Co-Editors, The Aden Forecast
We are living in unprecedented times. In their talk Mary Anne and Pamela Aden will explain why today's environment is a perfect storm that will boost gold to new highs.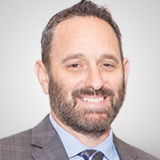 Trading with Market Volatility
STRATEGIES
Michael Golembesky • Senior Analyst, ElliottWaveTrader.net
Michael Golembesky, senior analyst at ElliottWaveTrader.net, discusses how to use volatility analysis to capitalize on market turbulence. Mr. Golembesky, who hosts the popular VIX Trade Alerts service at EWT, is a widely followed U.S. markets analyst who in addition to his work on EWT is a top contributor on Seeking Alpha.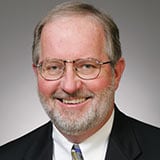 He or She, Who Loses the Least This Year, Wins!
MARKETS
Dennis Gartman • Editor and Publisher, The Gartman Letter, L.C.
The world has gone mad—riots, rebellion, defunded police, arson, looting—who knew that these were all bullish of equities? Certainly, Dennis Gartman did not and nor do most discerning, mature, experienced investors. But the Fed and the other leading monetary authorities have been egregiously, preposterously, stunningly, shockingly, expansionary, and likely shall remain so for a very long while. So, we are to learn that fighting the Fed and the others is a mug's game, but it is a game in equities that Mr. Gartman prefers not playing.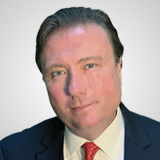 Harnessing Volatility: Is Your Trading Strategy Up to the Challenge?
STRATEGIES
Adrian Manz • Co-Founder and Daily Contributor, TraderInsight.com
In this jam-packed informative session, Adrian Manz will take you through his most powerful income trading strategy. It works in all markets and excels in this volatile climate. He will show you why you should participate in the market open like hedge funds and high-frequency trading operations. Focusing on the 60 minutes right after the opening bell, he will show you how to time trades like a market-maker and how to use technical levels to fine-tune the trades. You'll learn how this strategy does all this while still minimizing risk.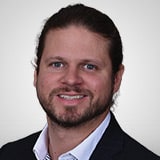 Best Trading Strategies in the New Normal
COMMODITIES
Omar Ayales • Editor, Gold Charts R Us
Times have changed and so have trading strategies. In this webinar, Omar Ayales will walk you through the best buys and what to do in this turbulent time.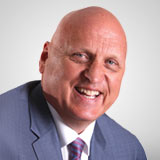 What Will Take Gold to a New High?
COMMODITIES
Greg McCoach • Editor, The Mining Speculator
Greg McCoach shares his thoughts about what it will take to push gold over the $2,000 level to a new all-time high. He also weighs in on when and why the breakout in silver will finally occur, and which gold and silver stocks investors should play to maximize gains from the bull market in precious metals.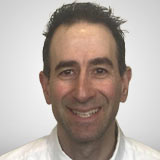 Finding Pockets of Strength to Beat the Market
MARKETS
Jason Leavitt • Founder, Head of Research, Leavitt Brothers, LLC
Mathematically, it would be impossible to beat the market with a well-diversified portfolio. Impossible. Groups and stocks run hot and cold. In order to out-perform, you must be positioned in the right stocks at the right time. In this talk, Jason Leavitt discusses how to find pockets of strength and how he capitalizes on those opportunities.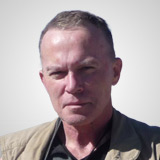 What the Palladium Experience Can Teach Us About Gold and Silver's Coming Epic Run
COMMODITIES
David H. Smith • Senior Analyst, TheMorganReport.com
Is "the restless metal" getting ready to "pull a palladium"? If so, how does its epic—and unexpected rise—inform investors, so they can ride a silver bull run that could exceed their biggest picture? Gain the critical skills you'll need in order to sit at the winners' table.

Where Is the 2019 Market Timer of the Year Investing in 2020?
STOCKS
Mark Leibovit • Editor and Publisher, LeibovitVRNewsletters.com
Come hear Mark Leibovit, who is bringing his 40 years of experience to highlight market direction, individual stocks, and favorite sectors using both his cyclical, technical, and proprietary Leibovit Volume Reversal analysis from VRtrader.com.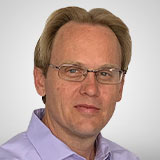 How to Profit as the Great Gold Rush Gains Steam
COMMODITIES
Mike Larson • Editor, Weiss Ratings Safe Money Report
The bull market in bullion began barreling down the tracks in late 2018. But it's only gaining steam in 2020 and Mike Larson's work shows the run is far from over! In this eye-opening presentation, he'll explain the four powerful forces driving gold, silver, and mining shares higher, why they're trouncing stocks on multiple timeframes, how long this move can continue, and which investments you should target for maximum profit!

Call Options for Additional Income
OPTIONS
Jeffrey Saut • Chief Investment Strategist, Capital Wealth Planning
Kevin Simpson • Founder & Chief Investment Officer, Capital Wealth Planning
Kevin Simpson's investment advisory firm, Capital Wealth Planning (CWP), is at the forefront of covered call strategy implementation. CWP's proprietary covered call portfolios, the Enhanced Dividend Income Portfolio (EDIP) and the Hedged ETF Covered Call Portfolio, are their flagship strategies. In November 2019, CWP's EDIP separately managed account (SMA) was ranked #1 in the Morningstar™ option writing category out of 32 option writing SMA managers based on a five-year time period. Mr. Simpson says the secret is their tactical option writing style. CWP monitors each portfolio's underlying holdings to identify opportunities to sell options and capture potential upside. In addition, CWP invests in high-quality blue-chip stocks to minimize potential risk.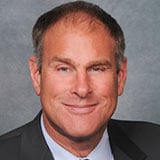 Investing and Speculating in Precious Metals and Commodities Markets During Times of Crisis
COMMODITIES
Rick Rule • Founder, Rule Investment Media
History suggests that the policy responses to our current economic crisis will be very good for precious metals and precious metals equities. Join Rick Rule for a look at how the market's reaction to previous episodes can teach us the tactics that we need to employ now.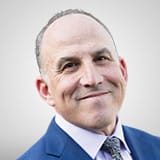 Sell in May Still Happening
STOCKS
Jeffrey Hirsch • Editor-in-Chief, The Stock Trader's Almanac & Almanac Investor
When the market is down during the Best Six Months (November-April) as they were in 2020, the Worst Six Months (May-October) are down or flat 86% of the time with a median S&P decline of -6.7% since 1950. Other seasonal indicators are also flashing the caution sign. This year's negative January Barometer and breached December DJIA low, point to possible retests of lows and choppy, volatile trading over the next several months. Get Jeff Hirsch's latest market outlook and seasonal investing opportunities in sector ETFs and top-ranked stocks and learn the ins and outs of his Best Six Months Switching Strategy.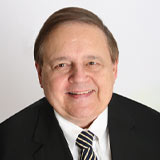 WARNING: The Economy Is About to Swing Into Recession or Worse
STRATEGIES
Larry Pesavento • Chief Investment Strategist, Trading Tutor
When the volatility increases most traders will go long gold and sell short the indexes. 95% are going to lose. On June 13th, 2020 join Larry Pesavento for a 30-minute webinar and learn how to survive and thrive in the coming bear market.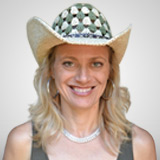 4 Steps to Simplify Your Day Trading
STRATEGIES
Marina Villatoro • Founder, The Trader Chick
Join Marina The Trader Chick Villatoro for this presentation where she will study market movements and the breakdown of a trend. She will go over consolidation areas, transitional areas, and how to learn to avoid them, as well as how to identify reversal and divergence areas, and changes in market direction. You will also learn how to scan for breakouts and prime trade set ups.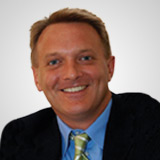 Selling Options on Safe Dividend-Paying Stocks
DIVIDEND
John Dobosz • Editor, Forbes Premium Income Report & Forbes Dividend Investor
Join Forbes' editor, John Dobosz, as he assesses dividend safety and shows how to boost yields by selling covered calls and writing puts.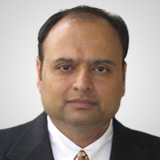 How to Trade Chart Patterns with Market Context
TECHNICAL
Suri Duddella • Trader and Author, suriNotes.com
The success and failure of chart patterns are genuinely determined by traders' understanding of the market context around patterns, optimal conditions, and well-researched trading methods. During this webinar Suri Duddella, trader and author of suriNotes.com, will discuss pattern recognition, the basic and primary ability any trader develops in Technical Analysis. He will also cover how market context is the supporting structure behind chart pattern success as it builds, supports, and validates the chart patterns formation and execution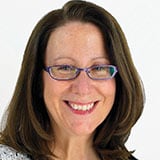 Evaluating Great Stocks for Your Portfolio
STOCKS
Kathleen (Kamie) Zaracki • Former CEO, BetterInvesting
Utilizing an easy-to-follow approach, retired BetterInvesting CEO, Kamie Zaracki, will demonstrate how to evaluate stocks for quality long-term growth and return on investment.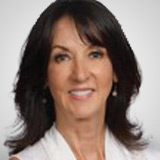 Contraction and Expansion Phases Using the AB=CD Pattern
STRATEGIES
Leslie Jouflas • Owner, Trading Live Online, LLC
Markets are constantly moving through contraction and expansion phases. It's important as market technicians to identify which phase the market is in and develop techniques to identify when a shift in phases may be occurring. In this class, Leslie Jouflas, co-author of Trade What You See: How to Profit from Pattern Recognition, will look at basic principles of contraction and expansion phases and how the AB=CD trading pattern can be applied in both environments.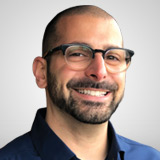 How to Maximize Your Screen-Time Adjusted Returns
STRATEGIES
Evan Medeiros • Founder, Trade Risk
Do you consider yourself an efficient trader? Could you benefit from streamlining more of your decision making? In this session, Evan Medeiros shares how he transitioned from the early days of discretionary day trading to becoming a fully quantitative systems trader. He'll share the tools he uses to make more consistent and informed trading decisions including: position size calculators, market environment scoring, automated trade management solutions, and much more. Come on by and learn how you can automate your trading process.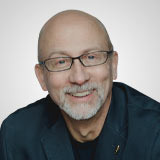 How to Buy Stocks You Love--Even if You Fear a Market Reversal
STOCKS
Keith Fitz-Gerald • Principal, Fitz-Gerald Group
Worried that the markets will reverse the moment you work up the nerve to trade? Don't be. Here's why and how a simple, little known options trading tactic can make uncertain markets extremely profitable. Let Keith Fitz-Gerald show you how to upgrade your results today!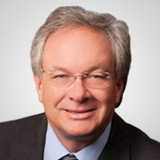 Best Dividend Growth & Conservative Growth Stocks
DIVIDEND
Louis Navellier • Editor, Growth Investor, Breakthrough Stocks, & Accelerated Profits
In this session, Louis Navellier will reveal his highest A-rated stocks from his Dividend Grader and Stock Grader databases.

Frequently Asked Questions
The Virtual Pass allows you to watch all of the video and audio presentations on-demand from each specific Virtual Expo. With your Virtual Pass, you can soak up knowledge and improve your investing or trading skills on your own time and at your own pace. Watch your favorite sessions multiple times. Pause, rewind, and take notes to ensure you get the most from every session.
How much does a virtual pass cost?
The cost of a single virtual pass is FREE for MoneyShow Pro and MoneyShow+ annual members and $39 for non-annual members.
To get the best bang for your buck, we are introducing the MoneyShow+ annual subscription, which gives you access to ALL on-demand video recordings from ALL Virtual Expos for one full year. Click here to sign up for MoneyShow+, instead of just a single virtual pass, and ensure you don't miss any of the insights and actionable advice throughout the year.
How do I watch on-demand sessions after I purchase my virtual pass?
Click on the "MoneyShow.com dashboard" link on your purchase confirmation, which will automatically log you into your MoneyShow.com account. Or, you can simply log into MoneyShow.com (with the same email you used to purchase your Virtual Pass).
Once you are logged in, you can update your password within your profile.
Click "My Virtual Passes."
Select the video you want using the "Filter" function on top of the page and start watching.
For future Expos, you will be notified via email that session recordings are available to view after the conclusion of the event.
For past Expos, you can watch presentations as soon as you complete your purchase.
When will the session recordings be released?
Some videos for upcoming Virtual Expos are typically released on the last day of the Expo, with all videos uploaded to your MoneyShow.com dashboard seven days after the Virtual Expo ends. Videos for Virtual Expos that have already happened are available for viewing as soon as you receive your purchase confirmation.
Can I watch the video recordings on any device?
Yes! Video recordings can be viewed on your desktop, laptop, tablet, or smartphone.
How long are the videos recordings?
Most of the sessions are 30 minutes each and some are an hour long; all include Q&A.
Can I purchase just a single session?
Unfortunately, you cannot purchase individual sessions a la carte. If you want access to a specific session you will need to purchase the virtual pass.
Can I purchase an on-demand pass to watch all video recordings from all Virtual Expos for an entire year?
Yes, you can! MoneyShow+ gives you access to ALL session recordings from ALL Virtual Expos for one full year. Videos will automatically appear in your MyMoneyShow dashboard after every Virtual Expo, and you'll get notification whenever new videos have been uploaded to your dashboard.
Sign up for MoneyShow+ here
.
What is the cancellation and privacy policy?
All Virtual Pass sales are final and no refunds will be made. Please view our
privacy policy here
. Please note, when you purchase a Virtual Pass, you agree that you will NOT share, trade, give away, or sell your virtual pass to a third party.
What if I still have questions?
You can call the MoneyShow Client Relations department at 800-970-4355, or e-mail
customerservice@moneyshow.com
. Please note that our regular business hours are 9:00 am - 5:30 pm, Eastern Time, Monday through Friday.