WATCH VIDEOS ON-DEMAND NOW FOR JUST $49
Get Access to 45+ High-Quality Video Recordings
On-Demand from the August 3-5, 2020, Virtual Expo
MoneyShow's renowned market experts help you go beyond the latest market news to unravel the effects of geopolitical events on the economy, analyze the current market environment to identify hot spots for potential investments, and discern the trends and opportunities around the world.
Unlock 51 World-Class Expert Sessions On-Demand
Order your MoneyShow Virtual Pass today for only $49.00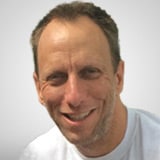 Develop a Trading Plan Part One: Writing a Trading Outline and Top 3 Trades to Look For
STRATEGIES
John Kurisko • President and Founder, DayTradingRadio.com
John Kurisko, aka "DayTraderRockStar" and host of daily market show DayTradingRadio, teaches you how to identify and trade three of the highest probability trading techniques. He has been trading full time since 1996 and has taught his methodology for over 12 years.

Economic and Financial Market Outlook
MARKETS
James Paulsen • Chief Investment Strategist, The Leuthold Group, LLC
Jim Paulson will comment on the unique response from the stock market, investors, and policy officials to the virus crisis where he will illustrate that this is because it is the only "Recession by Proclamation" in U.S. history. Now, the US is beginning its first ever Recovery by Proclamation. Dr. Paulsen will also focus on why the combination of widespread fear and under-ownership of risk assets and massive policy stimulus is a powerful force for a continuation of this new bull market. Finally, he will discuss what specific asset classes, investment factors, and sectors probably make the most sense right now for inclusion in investor portfolios.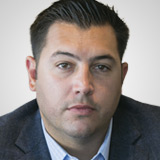 Finding the Best Stocks Using a Top-Down Approach
STOCKS
JC Parets, CMT • Founder, All Star Charts
JC Parets will walk you through his top/down intermarket approach to find stocks showing momentum and relative strength. This will increase the probabilities of success and help you identify asymmetrical risk vs. reward opportunities skewed in your favor. If you're interested in making money in the stock market, this presentation is for you!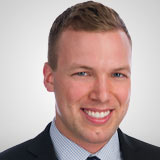 Post-Covid-19 Recovery: Outsized Return Potential in Maritime Shipping
STOCKS
J Mintzmyer • Head of Research, Value Investor's Edge
We've been enduring a monumental global economic shakeup during 2020 which happened to strike at the same time as the biggest maritime regulatory shift in decades while we are also dealing with ongoing shifts in global trade patterns. J Mintzmyer will share lessons learned from more than a decade of industry experience, address several recent market shifts, and highlight where some of the most profitable mispricing opportunities exist. His research group focuses on the different sectors of maritime shipping and his presentation will cover the primary aspects of global trade including crude oil, refined products, container goods, and iron ore. 2020 has been a volatile year to-date, but volatility creates the strongest opportunities. Mr. Mintzmyer will also discuss the changing global landscape for shipping in a modern economy where climate change and ESG-investing are priorities. Avoid the landmines, and position yourself for outsized returns during the eventual global recovery.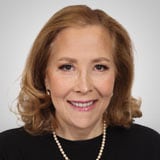 How to Trade Market Swings in Forex
FOREX
Jody Samuels • Founder, FX Trader's EDGE
Welcome to Jody Samuels' 3-step strategy to help find swing trades during this unique and volatile trading period. If you are just starting your trading business or have been trading for several years, you will probably agree that having a roadmap to navigate the markets is the prudent course to take.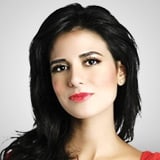 8 Steps to Personal Financial Planning
RETIREMENT
Kiana Danial • CEO, Invest Diva
You cannot begin to invest, before first going through a personal financial planning process. It's very tempting for beginners to simply give in to a one-size-fits-all investment or trading strategy an investing guru promises to be the winner. While they may have made money on that strategy in the past, that doesn't guarantee that they're going to make money again in the future. But most importantly, that strategy may not be suitable for you, your level of risk tolerance, your current financial situation, and your financial goals. In this presentation, Kiana Danial shows you the exact steps you need to take before you start trading or investing so that you start on the right foot and set yourself up for success.

Short-Term Trading: The Value of Confluence Support/Resistance Levels
FOREX
Michael Boutros • Currency Strategist, DailyFX
A breakdown on our approach using a combination of Slope, Fibonacci, and Classic technicals to identify confluent regions of support/resistance levels. Review how Michael Boutros implements these techniques to find trade opportunities in both near-term and long-term price action.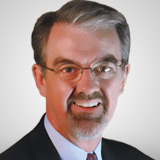 Evaluating Stocks for a Prolonged Economic Recovery
STOCKS
Douglas Gerlach • President, ICLUBcentral, Inc.
The real extent of the Covid-19 pandemic and accompanying economic recession may not be known for some quarters. How can investors evaluate stocks given so much uncertainty? Doug Gerlach, editor-in-chief of the award-winning Investor Advisory Service and the SmallCap Informer newsletters, has some guidance on what additional factors investors should be considering when making buy, sell, and hold decisions for their stock portfolios. He will also provide some of his team's top picks for total return at the present time.

Protecting Wealth This Decade
INCOME
Lyn Alden Schwartzer • Analyst, ElliottWaveTrader.net
In an era of near-zero interest rates, high equity valuations, and unprecedented uncertainty, Lyn Alden Schwartzer will provide analysis of how various asset classes historically perform in these sorts of environments, and where protection may be found. The presentation will cover the risk of cash and bonds when rates are this low, global equity valuations being cheaper than US equity valuations, gold historically doing well in a negative-real-rate environment, and the opportunity in some high-quality commodity producers.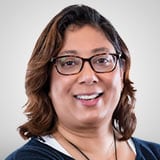 How to Succeed in the Forex Market
FOREX
Raghee Horner • Futures and Forex Analyst, Simpler Trading
In this seminar Raghee Horner will give traders the foundational education needed to understand and succeed in trading forex. Sharing her 30 years of experience, she will minimize the learning curve, not only for new traders, but also to help traders who have been struggling to understand the world of currencies, or traders who have been successful, yet want to take their skills to the next level. Ms. Horner will share the time-tested tools and indicators that she has used to identify macros, trends, price action, volatility, and exit strategies.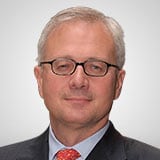 Don't Fight the Fed
MARKETS
Edward Yardeni • President, Yardeni Research, Inc.
In predicting the major stock, bond, commodity, and foreign exchange markets around the world, nothing is more important than to anticipate the actions of the Federal Reserve System's Federal Open Market Committee (FOMC), which sets the course of monetary policy in the US. Dr. Edward Yardeni, one of the world's most experienced and widely followed Fed watchers, helps investors to understand the FOMC's decision-making process, anticipate its moves, and profit from those insights.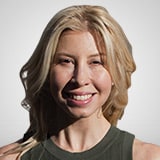 Improve Your Trading by Identifying and Tracking Event Risk
FOREX
Amelia Bourdeau • CEO & Founder, Market Compass, LLC
Learn to look at markets like the large macro hedge funds do. Learn tips for identifying and tracking global event risk, why it is important, and how to use it to improve your trading. This presentation from Amelia Bourdeau will focus on forex spot, futures, and US equity indexes. Whether you are a technical or fundamental trader, these skills will benefit you!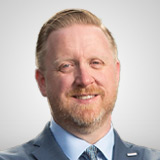 The Uncertainty Manifesto: Why Savvy Investors Will Thrive and Exactly How They'll Do It
STRATEGIES
Bryan Ellis • Publisher, Self-Directed Investor Magazine
2020 has been a shocking, confusing, tragic, and destabilizing year in more ways than any of us care to remember. If you turn on the evening news, you see a world you no longer recognize. Yet these are the times in which truly savvy investors thrive and make multi-generational advances in wealth in a very short period of time. The question is: How do they do it? In this brief exposé, top investment "pitchman," Bryan Ellis, will reveal a specific strategy that he sees many of his savviest clients using right now, which is creating tremendous cash flow—and tremendous financial security—for them during these most uncertain times.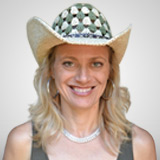 4 Steps to Simplify Your Day Trading and Understand the Power of the Breakout Trade
STRATEGIES
Marina Villatoro • Founder, The Trader Chick
Join Marina Villatoro for an in-depth discussion on how to understand market movement, use indicators for the best entries and profit targets, and identify and profit from breakout trades and other set-ups.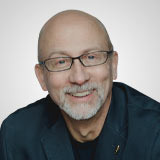 How to Buy Stocks You Love--Even if You Fear a Market Reversal
STOCKS
Keith Fitz-Gerald • Founder, One Bar Ahead™ & Principal, Fitz-Gerald Group
Worried that the markets will reverse the moment you work up the nerve to trade? Don't be. Here's why and how a simple, little known options trading tactic can make uncertain markets extremely profitable. Let Keith Fitz-Gerald show you how to upgrade your results today!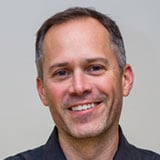 My Five Favorite Options Strategies
OPTIONS
John Carter • Author, Mastering the Trade
Join John Carter, author of Mastering the Trade, as he discusses the options set-ups that have proven to be the most consistent in current market conditions. In addition to discussing set-ups that often produce larger-than-expected market maker moves, he will review specific setups for the next trading day. You will learn the reasons why volatility can be your best friend, why options are the best trading vehicle on the planet right now, why down markets are better than up markets, and how to make successful trades on your phone while you are at work. Whether it's a potential 10-bagger elephant trade, or taking advantage of options pre- and post-earnings, or simply selling premium for income, Mr. Carter's goal is to give solid trading ideas that you can use in the markets right away.

Trading Secrets for Income Investors: 5 Tips to Make the Most of Your Income Portfolio
INCOME
Genia Turanova • Lead Analyst and Editor, MoneyFlow Trader
The best income investors do more than Buy it and forget it. Join Genia Turanova, lead analyst and editor of Curzio's MoneyFlow Trader and Unlimited Income, as she shares her low-risk, highly profitable income strategy. Some of the things she will cover are equity investments, fixed income, reinvesting dividends, and more! Learn how to build a strong, safe income portfolio for years to come.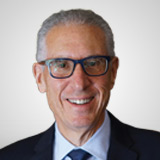 How to Set Up a Trading Business for Optimal Tax Savings
TAXES
Robert Green, CPA • CEO, GreenTraderTax.com
If you are eligible for Trader Tax Status (TTS), consider setting up a trading business to maximize tax benefits. Join Robert A. Green, CPA, of GreenTraderTax.com, to learn how to deduct trading business expenses, elect Section 475 MTM for tax losses or a 20% QBI deduction, and deduct health insurance and retirement plan contributions.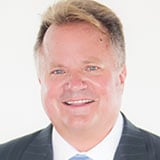 Quality, Value, and Dividends: The Three Keys to Stock Market Success
DIVIDEND
Kelley Wright • Managing Editor, Investment Quality Trends
The two things every stock investor wants to know is: What do I buy, and when do I sell? In this workshop, Kelley Wright will discuss the IQ Trends method for identifying high-quality stocks and how to determine when they offer good value, so you know when to buy, sell, or hold. He will also show you the importance of dividends in identifying quality and good value. This workshop will change how you choose stocks for your portfolio forever!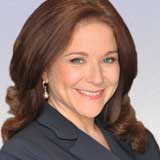 From Crisis to Cash: Stocks and Strategies for the Covid-19 Crash and Beyond
STOCKS
Hilary Kramer • Editor, GameChangers
Hilary Kramer's career began in the turmoil around a historic market crash and decades later the money is still flowing. She is living proof that you can survive extreme volatility and even thrive, provided you have the right perspective and the discipline to uncover trades that are working when everything else goes the wrong direction. Capture income in a zero-rate world. Plant the seeds of a new kind of growth portfolio for the rebound cycleit is coming! And, as always, Ms. Kramer's favorite stocks for today and tomorrow are in the spotlight.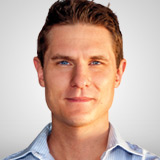 Exploring the VWAP Chart
TOOLS
Joe Rokop • Managing Director of Commodities and Equities, Simpler Trading
Joe Rokop will be using his crude VWAP chart to explain the advantages of using a trade-based candlestick vs. a time-based candlestick. The crude VWAP chart can more accurately analyze the effect of the volume being traded in the market by looking inside a typical 5- or 30-minute bar chart. He can then determine how said volume can affect price action and momentum, giving you a distinct advantage over other retail traders. Mr. Rokop will pair this candlestick chart with other indicators such as exponential moving averages, commodity channel index, and more, showing traders how to catch both short- and medium-term price gains in this ever-changing marketplace.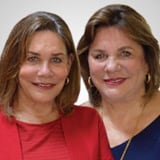 Why All That Glitters is Gold
COMMODITIES
Mary Anne & Pamela Aden • Co-Editors, The Aden Forecast
In their presentation, Mary Ann and Pamela Aden will show you why the gold universe is in a very special situation in today's world and why it's important to be invested in.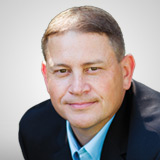 The Great Separation
STOCKS
Frank Curzio • Founder and CEO, Curzio Research
Investors have been on the Covid-19 rollercoaster most of 2020, but not all sectors will continue to go up and down based on Covid-19 news. We're starting to see a separation—or clear winners and losers within these sectors. Frank Curzio's presentation will help you position yourself to buy the "survivors"—which could offer monster returns over the next 18-36 months.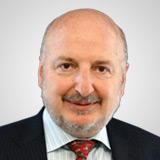 The Single Best Tool for Your Development as a Trader
STRATEGIES
Dr. Alexander Elder • Trader and Author, The New Trading for a Living
To stop repeating mistakes and learn to trade well, you need to keep updating a visual diary. Take a snapshot of your screen the moment you enter a trade and mark up the signals that prompted you to buy or sell short. When you exit, take another snapshot, and mark up the signals that prompted you to act. Print out a fresh chart a few months later for a swing trade or a few hours later for a day-trade and mark up your entry and exit. Now, with your trade in the middle of the chart, you can really see what you did right or wrong. That's how you learn the best practices, become your own teacher. Dr Elder will illustrate his presentation with the charts of his own trades.
Alexander Elder, MD, is a professional trader and teacher of traders. He is the author of several international bestsellers, including The New Trading for a Living. Dr. Elder's experience as a psychiatrist provides him with unique insights into trading psychology. He is the founder of SpikeTrade.com, an international trading group whose members share their best stock picks and compete for prizes.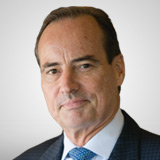 The Last Great Crash 2021-2022: How It Will Re-Establish Free Markets Again
MARKETS
Harry Dent • Author, Zero Hour
Join Harry Dent, author of Zero Hour, for an in-depth discussion of why the Baby Boom generation created the greatest boom in history with its predictable life cycle of spending. Central banks created a totally artificial boom to replace that, and it is about to fail dramatically. Listen in to find out how investors and businesses can reap the opportunities in this sudden and unexpected once-in-a-lifetime event.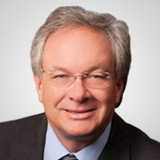 Why 0% Interest Rates Will Last Forever
MARKETS
Louis Navellier • Editor, Growth Investor, Breakthrough Stocks, & Accelerated Profits
Louis Navellier will explain how negative interest rates in Europe have effectively pushed interest rates down in the U.S. The Fed has acknowledged in its FOMC statement that key interest rate will remain at 0% through 2022. The truth of the matter is that thanks to massive government budget deficits in Japan, Europe, and the U.S., the Bank of Japan, the Bank of England, the European Central Bank, and the Federal Reserve can never raise key interest rates. Central banks' primary enemy is deflation, especially in aging societies like Japan. Eventually, the reckless policy of both negative and 0% key interest rates, plus massive budget deficits, will overwhelm central bankers and result in a deflationary spiral. Mr. Navellier believes an investor's best deflation defense is a strong offense of companies that will continue to post positive sales and earnings in adverse market environments.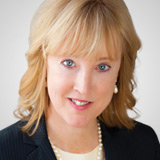 Going into the Election During a Recession: Strategies to Outperform
STRATEGIES
Mary Ellen McGonagle • Founder, MEM Investment Research
This presentation will share areas of the market that have outperformed going into an election. These same set of growth stocks performed well during the last great recession as well. We'll review how to screen and then successfully trade these historical out-performers during uncertain times.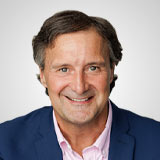 How to Survive the Coming Deflation
TECHNICAL
Murray Gunn • Head of Global Research, Elliott Wave International
Elliott Wave analysis points to the multi-decade debt bubble bursting. The debt deflation should be historic and affect many markets, but there will be opportunities to seize. Listen in to Murray Gunn, head of global research at Elliott Wave International, to discover these opportunities!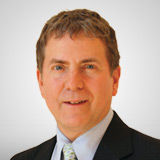 Are Investment Advisors Too Bullish?
MARKETS
Mark Hulbert • Senior Columnist, MarketWatch
Mark Hulbert has a unique approach to measuring sentiment: He tracks what market timing newsletters are doing, as opposed to what they're saying. He has been doing this for four decades, and his daily-updated sentiment indexes (for stocks, bonds, and gold) have contrarian properties that have proven to be very helpful to short-term traders. In this seminar, Mr. Hulbert will review the history of his indices and where they stand now.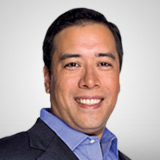 Objectives-Based Investing Using Modern Technology and Techniques
TECHNOLOGY
Michael Khouw • Chief Investment Officer, Optimize Advisors, LLC
Many traditional options investments and overlay strategies are rules-based, and therefore rigid. Selling covered calls may be an excellent strategy in stable markets, but a vulnerable strategy when volatility increases. Using investment objectives as an input, rather than strict trading rules permits strategies to adapt more readily as market conditions change, while still adhering to strict risk controls than other approaches. Michael Khouw will discuss the technological approach that Optimize Advisors has taken, provide examples of strategies that were used in different market regimes, and discuss the investment results that were achieved using these methods through the business cycle.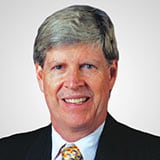 Three Ways to Make Big Money in Today's Market
STOCKS
Michael Murphy • Editor, New World Investor
Chasing hot stocks, buying tips from TV gurus talking their book, and day trading against the computers often end in tears. Individuals don't have to report quarterly performance so you can take a long view and buy: 1. Stocks selling at a big discount to book value with a catalyst, 2. Stocks selling way out of whack with past relationships with a catalyst, and 3. Dirt-cheap stocks developing technologies of the future with—you guessed it—a catalyst. During this presentation, Michael Murphy will give you the due diligence on each.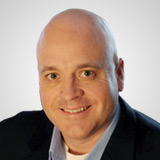 The New Normal: How to Trade Today's Markets with Under $10k
FUTURES
Matt Brown • Founder & Head Trader, Newbie-Trader.com
Matt Brown, founder and head trader, Newbie-Trader.com, will give a detailed look into how he has uncovered the rhythms of the futures market and turned that into a high-probability order-entry day-trading plan, complete with dynamic targets, trails, and stops. This presentation is for new or experienced traders who want to see time-tested strategies for trading the futures markets. During this session, Matt will introduce you to techniques that he and his students use to take their fair share of the markets profits daily. He will show you how probability stacking can lead to win percentages over 90% while taking on minimal risk. If you are having difficulty knowing where to get in, when to take profits, or holding on to trades for the big move, then this presentation is for you. It does not matter what your experience level is, as long as you have a desire to make daily income.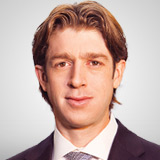 How to Be a Revolution Investor
STRATEGIES
Cody Willard • Publisher, TradingWithCody.com
Join Cody Willard, publisher of TradingWithCody.com, to learn how to find companies that change the world. He will also detail how to navigate a revolutionary political landscape to maximize gains and minimize risks.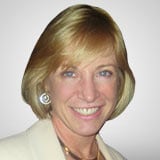 Getting Started Day Trading SPs
FUTURES
Linda Raschke • President, LBRGroup, Inc.
Linda Raschke started trading the SPs the very first day they were listed in 1982 and has been trading them every year since. This is your chance to hear the approach she followed when she started day trading SPs in the early 80s. This is the same method she uses today. She will review the four essential components: market internals, time of day functions, type of day, and technical chart structure combined with a momentum oscillator. SPs are one of the best markets for pros who day trade and the micro minis are a superlative vehicle for those newer to trading.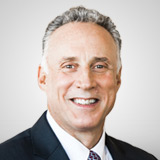 Making Sense of the Dollar
FOREX
Marc Chandler • Chief Market Strategist, Bannockburn Global Forex
Looking through a picture glass window of the $6.6 trillion a day foreign exchange market, Marc Chandler will put the US experience in the global context. Join us as he sketches out the magnitude of the hit, and the fiscal and monetary response, and talks about trade, the disruption, and the rise of economic nationalism. Mr. Chandler will conclude the session with a discussion of China where international issues there seems to be in broad agreement, even if some tactics would be different.

Frequently Asked Questions
The Virtual Pass allows you to watch all of the video and audio presentations on-demand from each specific Virtual Expo—all for just $49.00. With your Virtual Pass, you can soak up knowledge and improve your investing or trading skills on your own time and at your own pace. Watch your favorite sessions multiple times. Pause, rewind, and take notes to ensure you get the most from every session.
How much does a virtual pass cost?
The cost of a single virtual pass is FREE for annual members and $49.00 for non-annual members.
To get the best bang for your buck, we are introducing the Annual Virtual Pass, which will give you access to all on-demand video recordings from all Virtual Expos for one full year for just $239.00. Click here to buy an Annual Virtual Pass, instead of a single one, and ensure you don't miss any of the insights and actionable advice throughout the year.
How do I watch on-demand sessions after I purchase my virtual pass?
Click on the "MoneyShow.com dashboard" link on your purchase confirmation, which will automatically log you into your MoneyShow.com account. Or, you can simply log into MoneyShow.com (with the same email you used to purchase your Virtual Pass).
Once you are logged in, you can update your password within your profile.
Click "My Virtual Passes."
Select the video you want using the "Filter" function on top of the page and start watching.
For future Expos, you will be notified via email that session recordings are available to view after the conclusion of the event.
For past Expos, you can watch presentations as soon as you complete your purchase.
When will the session recordings be released?
Some videos for upcoming Virtual Expos are typically released on the last day of the Expo, with all videos uploaded to your MoneyShow.com dashboard seven days after the Virtual Expo ends. Videos for Virtual Expos that have already happened are available for viewing as soon as you receive your purchase confirmation.
Can I watch the video recordings on any device?
Yes! Video recordings can be viewed on your desktop, laptop, tablet, or smartphone.
How long are the videos recordings?
Most of the sessions are 30 minutes each and some are an hour long; all include Q&A.
Can I purchase just a single session?
Unfortunately, you cannot purchase individual sessions a la carte. If you want access to a specific session you will need to purchase the virtual pass.
Can I purchase an on-demand pass to watch all video recordings from all Virtual Expos for an entire year?
Yes, you can! For just $239, you will get access to all session recordings from all Virtual Expos for one full year. Videos will automatically appear in your MyMoneyShow dashboard after every Virtual Expo, and you'll get notification whenever new videos have been uploaded to your dashboard.
Purchase your annual virtual pass here
.
What is the cancellation and privacy policy?
All Virtual Pass sales are final and no refunds will be made. Please view our
privacy policy here
. Please note, when you purchase a Virtual Pass, you agree that you will NOT share, trade, give away, or sell your virtual pass to a third party.
What if I still have questions?
You can call the MoneyShow Client Relations department at 800-970-4355, or e-mail customerservice@moneyshow.com. Please note that our regular business hours are 9:00 am - 5:30 pm, Eastern Time, Monday through Friday.