WATCH VIDEOS ON-DEMAND NOW FOR JUST $49
Get Access to 60+ High-Quality Video Recordings
On-Demand from the August 18-20, 2020, Virtual Expo
MoneyShow's renowned market experts help you go beyond the latest market news to unravel the effects of geopolitical events on the economy, analyze the current market environment to identify hot spots for potential investments, and discern the trends and opportunities around the world.
Unlock 63 World-Class Expert Sessions On-Demand
Order your MoneyShow Virtual Pass today for only $49.00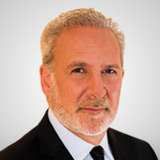 Endgame for the Dollar: Government Tries to Replace the Economy with the Printing Press
MARKETS
Peter Schiff • Chief Economist and Global Strategist, Euro Pacific Capital, Inc.
In response to unprecedented economic collapse brought on by the government's nonsensical response to the coronavirus pandemic, the powers in Washington have decided that the Federal Reserve's ability to create money out of thin air is a sufficient substitute for an actual economy. Few in power are showing the slightest concern regarding the nearly $4 trillion in new debt that has been added to the Fed's balance sheet so far in 2020 (equal to entire amount added in the 2008-2012 financial crisis). But the recent steady declines in the dollar since the Spring show that the buck is not immune to the monetary and fiscal insanity in Washington. The trends are making a big impact on investment performance.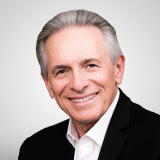 Identifying Breakout Opportunities
STRATEGIES
Harry Boxer • Author, TheTechTrader.com
Harry Boxer discusses his pattern recognition strategy for identifying breakout trading opportunities. He illustrates how to use intraday technicals and patterns to uncover winning stocks on intraday and daily charts. Learn from this 50-year veteran trader and technical analyst, and author of the highly acclaimed Profitable Day & Swing Trading (Wiley), noted by Stock Traders' Almanac as the 2015 Best Investment Book of the Year.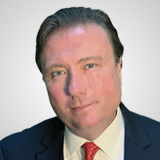 Harnessing Volatility: Is Your Trading Strategy Up to the Challenge?
STRATEGIES
Adrian Manz • Co-Founder & Daily Contributor, TraderInsight.com
Adrian Manz will take you through his most powerful income-trading strategy. It works in all markets and excels in this volatile climate. He will show you why you should participate in the market open like hedge funds and high-frequency trading operations. Focusing on the 60 minutes right after the opening bell, he will show you how to time trades like a market-maker and how to use technical levels to fine-tune the trades. You'll learn how this strategy does all this while still minimizing risk.






NASDAQ 15,000?--Tech Trends to Watch
TECHNOLOGY
Keith Fitz-Gerald • Founder, One Bar Ahead™ & Principal, Fitz-Gerald Group
Mark Mahaney • Managing Director, Internet Sector, Evercore ISI
Jon Markman • Editor, Tech Trend Trader, The Power Elite, & Strategic Advantage
R "Ray" Wang • Principal Analyst and Founder, Constellation Research, Inc.
Every day, we are constantly reminded that we live in a world where technology is evolving faster than ever. These leading technology experts will discuss:
The Key Tech Trends That Will Power Exponential Growth
What the Best Investment Plays Are to Win in the Post-Digital World
The Business Models That Will Drive the Future for Every Portfolio
Get up to speed on the latest trends in the industry, explore breakthrough technologies, and hear about the most innovative disruptors reshaping the future.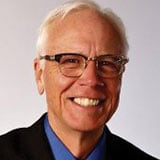 How to Own Great Tech Stocks for Free
TECHNOLOGY
Michael Robinson • Editor, NOVA-X Report & Radical Technology Profits
Veteran tech analyst Michael Robinson will show you how owning great tech winners for free is easier than you think. Just follow the seven-step process he will be presenting.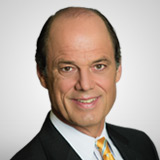 Outlook for REITs and Real Estate During the Pandemic
REITs
Calvin Schnure • Senior Vice President, Research and Economic Analysis, Nareit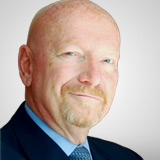 The Power and Versatility of the Diagonal Call Spread
OPTIONS
Kerry Given • Founder & Managing Director, Parkwood Capital, LLC
Dr. Kerry Given will discuss the diagonal call spread and its superiority to the common vertical spread. But high win/loss ratios only accrue to particular trade set-ups. For traders with a tolerance for higher risk, diagonal call spreads may also be used as a play on a stock's earnings announcement.

The Bond Market in 2020 and Beyond
BONDS
John Mousseau • President, CEO, and Director of Fixed Income, Cumberland Advisors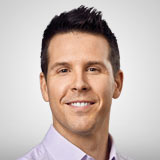 The Moxie Method: Catch 90% of a Trend and Avoid Trap Doors with a Simple Two-Part Rule
STOCKS
TG Watkins • Director of Stocks, Simpler Trading
What if you could look beyond price and identify big moves in stocks before they happen? TG Watkins, director of stocks at Simpler Trading, will walk you through the steps of The Moxie Method--a pinpoint process to identify straightforward setups on stock charts regardless of market direction. His simple chart checklist guided him to double his ROTH account in 13 months and triple a smaller account in even less time without the use of options. Mr. Watkins consistently follows simple rules that provide reliable results. The Moxie Method principle and checklist work for beginners and advanced traders.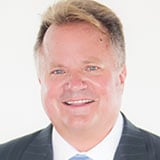 Quality, Value, and Dividends: The Three Keys to Stock Market Success
DIVIDEND
Kelley Wright • Managing Editor, Investment Quality Trends
The two things every stock investor wants to know is: What do I buy, and when do I sell? In this workshop, Kelley Wright will discuss the IQ Trends method for identifying high-quality stocks and how to determine when they offer good value, so you know when to buy, sell, or hold. He will also show you the importance of dividends in identifying quality and good value. This workshop will change how you choose stocks for your portfolio forever!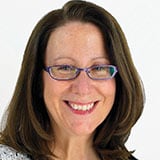 Evaluating Great Stocks for Your Portfolio
STOCKS
Kathleen (Kamie) Zaracki • Former CEO, BetterInvesting
Utilizing an easy-to-follow approach, retired BetterInvesting CEO, Kamie Zaracki, will demonstrate how to evaluate stocks for quality long-term growth and return on investment.

Oil: Is It Game Over?
COMMODITIES
Phil Flynn • Senior Energy Analyst, The PRICE Futures Group
Louis Navellier • Editor, Growth Investor, Breakthrough Stocks, & Accelerated Profits
The collapse of oil prices slammed the brakes on the US shale revolution and energy dominance. Join Fox Business News contributor Phil Flynn and veteran growth-and-income investor Louis Navellier as they explore:
Whether the Demand for Oil has Peaked
If the Internal Combustion Engine is Dead
The Real Cost of Clean Fuels
Where the Bargains and Risks Are in This Beaten-Down Sector
The energy sector is still one of tremendous opportunity-if you know where to place your bets. Learn how to position yourself for the next phase of energy's evolution.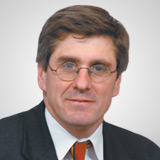 The American Economy in a Post-Coronavirus World
ECONOMY
Stephen Moore • Co-Founder, Committee to Unleash Prosperity
Join Stephen Moore, distinguished visiting fellow at The Heritage Foundation, for this special Keynote Presentation discussing how we will get the economy up and running again and how to get a robust recovery. He will also detail what policies are likely to change the economic landscape, how long it will take for the stock market to fully recover, and how the election in November will affect the future of the economy.


How Smart Money Uses Alternative Data
TECHNOLOGY
Marc LoPresti • Founding Partner, IDI Partners, LLC
Jon Najarian • Co-Founder, Market Rebellion
Alternative data has been a hot topic in recent years, but understanding and consuming these complex data sets has been almost entirely limited to institutional investors. Not anymore. Attend and hear:
What Alternative Data Are and How They Are Generated
How Sophisticated Quants Use Alternative Data to Identify Clues, Anticipate Earnings, Find New Investment Ideas, and Confirm Existing Theses
How Artificial Intelligence Can Speed Up the Data Processing to Reach the Best Insights Fastest
Two top industry players will show you how you can use alternative data to generate alpha and trade like the biggest players on Wall Street.
The Coming Inflation: My Five Favorite Ways to Make Big Money in the New Inflationary Cycle
INCOME
Mark Skousen • Editor, Forecasts & Strategies, TNT Trader
With the Federal Reserve returning to zero interest rates and Quantitative Easing (QE) and Congress spending massive new deficits, inflation is bound to return with a vengeance. In this timely session, Dr. Mark Skousen will reveal his favorite five ways to invest in the new inflationary cycle, including his favorite investments in precious metals, technology, finance, and healthcare.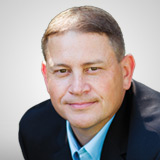 YCC Is About to Create the Biggest Bull Market in Generations
STRATEGIES
Frank Curzio • Founder and CEO, Curzio Research
Ever heard of YCC? They could be the most valuable three letters you learn about this week. No, it's not a ticker symbol. It's an acronym for yield curve control, a rare policy the Fed uses to "intervene." The Fed has only done this once before in American history, nearly 80 years ago when it set off one of the greatest bull runs of the era. One that lasted over a decade. Tune in as Frank Curzio explains why he thinks this is coming in a matter of days and how you can position yourself to take advantage when it does.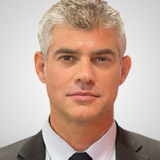 How to Find the Handful of Stocks That Win in Any Market
STOCKS
Jason Bodner • Co-Founder, Mapsignals.com
Join Jason Bodner to discover how a handful of stocks are responsible for most of the market's gains. Following the big money spots these outliers year after year!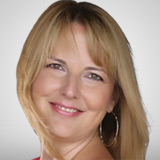 DecisionPoint Diamond Mining: How to Find "Diamonds in the Rough" Investment Opportunities
STRATEGIES
Erin Swenlin • VP and Senior Technical Analyst, DecisionPoint.com
Erin Swenlin will demonstrate how she mines the market to find "diamonds in the rough." She will share her exclusive "Diamond Scan" and "Diamond Dog Scan." After discussing the scans, Ms. Swenlin will run a real-time scan and show you how she quickly sifts through the results to find the best candidates based on the DecisionPoint Analysis Process. She will also be unveiling the new Golden Cross Index and Silver Cross Index indicators that Carl Swenlin recently developed. These indicators identify the internals of not only the S&P 500, but also are available for other broad market indexes and each sector. You don't want to miss this opportunity to learn the basics of data mining and selection.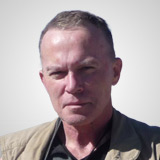 What the "Palladium Experience" Can Teach Us About Gold and Silver's Coming Epic Run
COMMODITIES
David H. Smith • Senior Analyst, TheMorganReport.com
Is the restless metal getting ready to pull a palladium? If so, how does its epic-and unexpected-rise inform investors so they can ride a silver bull run that could exceed their biggest possible picture? Gain the critical skills you'll need to sit at the winners' table.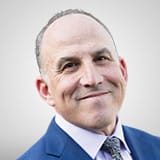 Navigating the Election Year Bear Market Aftermath
STOCKS
Jeffrey Hirsch • Editor-in-Chief, The Stock Trader's Almanac & Almanac Investor
Election years are traditionally up years. Incumbent administrations shamelessly attempt to massage the economy so voters will keep them in power. But sometimes overpowering events occur and the market crumbles, usually resulting in a change of political control. Since 1948, election years usually suffer a brief span of weakness early in the year with only two losses in the last seven months of all these years. Get Jeffrey Hirsch's latest market outlook and seasonal investing opportunities in sector ETFs and top-ranked stocks and learn the ins and outs of his best six months switching strategy.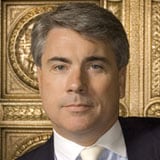 Gold, Energies, Agriculture, Technology, and Consumer Stocks
COMMODITIES
John Person • CEO, John Person, Inc.
These stock types all tend to make seasonal trend reversals during this time. Join John Person as he shares in detail these sectors and targets specific sub-sectors that may present great trading opportunities. What are the next major levels of support and which sector will emerge as the leader? He will walk you through a checklist of specific trades setting up in certain stocks and sectors including how to apply trades using ETFs and leveraged ETFs so that you can utilize targeted option strategies to capitalize on defined risk and reward trading opportunities for these potential moves in their respective time frames.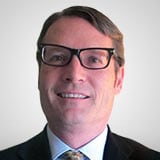 Biotech Investing in the Covid-19 Pandemic
BIOTECH
John McCamant • Editor, Medical Technology Stock Letter
Join John McCamant of the Medical Technology Stock Letter, who's editors have more than 70 years of combined experience in biotech investing, as he discusses how post-pandemic biotech stocks are poised to become the premier growth sector for the next decade. Biotech investing is the perfect nexus of wealth, health, and technology. Biotech will be a major part of the solution to Covid-19-as it has already demonstrated-with over 100 new trials starting recently for treatments, vaccines, and diagnostic tools.

Washington 2020 Square-Off!
POLITICS
Stephen Moore • Co-Founder, Committee to Unleash Prosperity
Peter Schiff • Chief Economist and Global Strategist, Euro Pacific Capital, Inc.
Mark Skousen • Editor, Forecasts & Strategies, TNT Trader
Who needs the Super Bowl when we have a presidential election coming up? Two renowned economists debate the political and economic climate and offer a unique "Washington to Wall Street" perspective on the long- and short-term implications of the Presidential election results on investors' portfolios. Attend and find out:
How Savvy Investors Can Prosper During Trump's Second Term
Who the Winners and the Losers Will Be Under a Biden Administration
How Each Candidate's Policies Will Affect the Economy & Various Sectors
Don't miss this rousing discussion and go beyond the news of the day to plot your course to profit no matter who wins the election.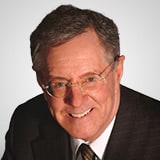 Why the Economy and the Stock Market Will Survive the Covid-19 Crisis and the Election
MARKETS
Steve Forbes • Chairman and Editor-in-Chief, Forbes Media
Steve Forbes, chairman and editor-in-chief, Forbes Media, will share fresh ideas for addressing the unique challenges and opportunities presented by the pandemic, the Presidential election, and fallout from both events happening at the same time. From tax reform to trade policy and everything in between, he will cover how these factors will impact investors and what you can do to protect and grow your portfolio.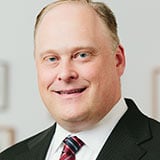 Don't Stop Believing | SPX YE 3,600
STOCKS
Craig Johnson • Managing Director and Senior Technical Analyst, Piper Sandler & Co.
US equities have staged an impressive comeback from the March lows as they climbed their way out of bear market territory. The shift to decelerating Covid-19 cases has been the primary catalyst behind the recovery. However, the transition from rising to peak case counts did not come without economic pain, as the market recalibrated expectations to what we consider a worst-case scenario. Washington has reacted relatively quickly with unprecedented stimulus and a "Do whatever it takes" Federal Reserve policy response. The historic degree of stimulus, along with record-low interest rates, should provide valuation support as the market navigates around a turbulent earnings season. Based on this backdrop, Craig Johnson believes the pain trade has now flipped from down to up, as investors look ahead with optimism for reopening the US economy.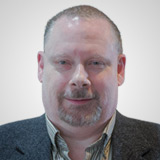 Why Investing in Preferred Stocks Is a Good Idea During Turbulent Times
STOCKS
John Yesford • Contributor, High Dividend Opportunities
Times have certainly been turbulent of late between Covid-19, the collapse of oil prices, and unrest in major US cities. That has caused significant volatility in the stock market as well as many dividend cuts. John Yesford will discuss the factors that make preferred stocks a very good investment choice, particularly for income investors, during such times.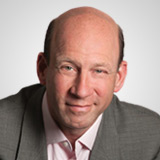 Prepare for the Bear Market's Return
STOCKS
Steve Reitmeister • CEO, StockNews.com
Steve Reitmeister wants to set the record straight with this presentation to help investors outperform the rest of the year. In order to do that he will cover: Why it's still a long-term bear market, why the bear is hibernating for now, and how the presidential election is also trouble for stocks. Mr. Reitmeister will also detail his trading strategy to generate gains as the bear market returns, his top picks for today's market, and more to get you ready to succeed for the rest of the year!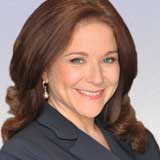 From Crisis to Cash: Stocks and Strategies for the Covid-19 Crash and Beyond
STOCKS
Hilary Kramer • Editor, GameChangers
Hilary Kramer's career began in the turmoil around a historic market crash and decades later the money is still flowing. She is living proof that you can survive extreme volatility and even thrive, provided you have the right perspective and the discipline to uncover trades that are working when everything else goes the wrong direction. Capture income in a zero-rate world. Plant the seeds of a new kind of growth portfolio for the rebound cycleit is coming! And, as always, Ms. Kramer's favorite stocks for tomorrow and today are in the spotlight.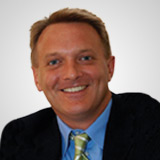 Dividends and Options for Income and Total Return
DIVIDEND
John Dobosz • Editor, Forbes Premium Income Report & Forbes Dividend Investor
John Dobosz, editor of Forbes Dividend Investor and Forbes Premium Income Report, presents a strategy for selling options on dividend-paying stocks.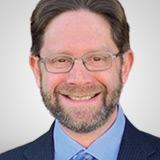 The REIT Machine: Why REITs Should Be a Cog in the Wheel Towards Your Retirement
REITs
David Auerbach • Institutional Trader, The Daily REITBeat
With the evolution of the REIT industry, how can an investor take advantage of the constantly changing sector? Which sectors should an investor keep an eye on as we watch e-commerce take over the internet? Do interest rates really matter when it comes to REIT investing? In this session, David Auerbach will explore why REITs should be an essential part of any portfolio and discuss ideas that will help a REIT investor become a more informed investor.

Trading in a News-Driven Market
STRATEGIES
Toni Hansen • President & CEO, ToniHansen.com
News has always been a driving force for the markets, but over the past year, investors have become skittish and corrections have deepened. In this session Toni Hansen will share with you her favorite weapon and show how you can use it to quickly and confidently select the week's top market movers before it's too late (and in many cases, before the news even hits the wires!) No proprietary systems or indicators will be used in this session. Attend, learn, apply the concept, build your trading confidence, profit, and share!


The New Space Race
TECHNOLOGY
Jon Markman • Editor, Tech Trend Trader, The Power Elite, & Strategic Advantage
Jon Markman is a veteran tech expert, money manager, author, journalist, and co-inventor of two Microsoft patents. In this session, he will cover how investors can take advantage of the flood of funds suddenly pouring into the technology of space travel and defense, plus share his top 10 out-of-this-world stock picks.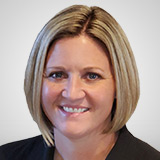 How Gold Futures and Options Can Be Used as a Portfolio Diversifier
COMMODITIES
Carley Garner • Senior Commodity Market Strategist and Broker, DeCarley Trading
Gold, unlike other physical assets, has very little industrial or practical purpose but it can be an effective way to hedge a traditional portfolio. Yet, using inefficient products such as ETFs could expose traders to unexpected risks and drawbacks. The futures and options markets, on the other hand, offer highly efficient access to gold price exposure fitting the needs and risk tolerance of any sized investor or speculator. Learn what moves the gold market, how to analyze and understand gold's seasonal tendencies, how to mine for clues in the COT report, and many more.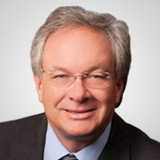 Finding the Best Dividend Growth & Conservative Growth Stocks in a Narrowing Stock Market
DIVIDEND
Louis Navellier • Editor, Growth Investor, Breakthrough Stocks, & Accelerated Profits
Regarded as one of the top income investors on Wall Street, Louis Navellier will discuss how he identifies top income-investment opportunities. In this session, you will learn how to best use Dividend Grader to identify AA stocks, the danger of many dividend ETFs, covered-call option writing on high-dividend stocks, high-dividend income in REITs and MLPs, and why 2-to-3 dividend portfolios are better than 1.



The Economic Outlook for 2020-2021
MARKETS
Keith Fitz-Gerald • Founder, One Bar Ahead™ & Principal, Fitz-Gerald Group
Stephen Moore • Co-Founder, Committee to Unleash Prosperity
John Mousseau • President, CEO, and Director of Fixed Income, Cumberland Advisors
Mark Skousen • Editor, Forecasts & Strategies, TNT Trader
Three epic "Black Swan" events have just occurred in the US in a single year. Three months after a nationwide lockdown, with over 40 million jobs lost and a projected 20% economic contraction in Q2, what can investors expect? Get answers to these and other questions:
The Economic Shutdown and the "Great Suppression"—How Great was the Damage and When Will We Fully Recover?
Energy & Technology—Their Assessment of the Energy Crisis and Technological Innovations
What is the Political Impact at the Upcoming Election?
Their Best Advice to Protect Investors' Portfolios and How to Profit from Special Situations
Hear from the country's most influential economists to help you make sense of the rapidly changing environment.
Frequently Asked Questions
The Virtual Pass allows you to watch all of the video and audio presentations on-demand from each specific Virtual Expo—all for just $49.00. With your Virtual Pass, you can soak up knowledge and improve your investing or trading skills on your own time and at your own pace. Watch your favorite sessions multiple times. Pause, rewind, and take notes to ensure you get the most from every session.
How much does a virtual pass cost?
The cost of a single virtual pass is FREE for annual members and $49.00 for non-annual members.
To get the best bang for your buck, we are introducing the Annual Virtual Pass, which will give you access to all on-demand video recordings from all Virtual Expos for one full year for just $239.00. Click here to buy an Annual Virtual Pass, instead of a single one, and ensure you don't miss any of the insights and actionable advice throughout the year.
How do I watch on-demand sessions after I purchase my virtual pass?
Click on the "MoneyShow.com dashboard" link on your purchase confirmation, which will automatically log you into your MoneyShow.com account. Or, you can simply log into MoneyShow.com (with the same email you used to purchase your Virtual Pass).
Once you are logged in, you can update your password within your profile.
Click "My Virtual Passes."
Select the video you want using the "Filter" function on top of the page and start watching.
For future Expos, you will be notified via email that session recordings are available to view after the conclusion of the event.
For past Expos, you can watch presentations as soon as you complete your purchase.
When will the session recordings be released?
Some videos for upcoming Virtual Expos are typically released on the last day of the Expo, with all videos uploaded to your MoneyShow.com dashboard seven days after the Virtual Expo ends. Videos for Virtual Expos that have already happened are available for viewing as soon as you receive your purchase confirmation.
Can I watch the video recordings on any device?
Yes! Video recordings can be viewed on your desktop, laptop, tablet, or smartphone.
How long are the videos recordings?
Most of the sessions are 30 minutes each and some are an hour long; all include Q&A.
Can I purchase just a single session?
Unfortunately, you cannot purchase individual sessions a la carte. If you want access to a specific session you will need to purchase the virtual pass.
Can I purchase an on-demand pass to watch all video recordings from all Virtual Expos for an entire year?
Yes, you can! For just $239, you will get access to all session recordings from all Virtual Expos for one full year. Videos will automatically appear in your MyMoneyShow dashboard after every Virtual Expo, and you'll get notification whenever new videos have been uploaded to your dashboard.
Purchase your annual virtual pass here
.
What is the cancellation and privacy policy?
All Virtual Pass sales are final and no refunds will be made. Please view our
privacy policy here
. Please note, when you purchase a Virtual Pass, you agree that you will NOT share, trade, give away, or sell your virtual pass to a third party.
What if I still have questions?
You can call the MoneyShow Client Relations department at 800-970-4355, or e-mail customerservice@moneyshow.com. Please note that our regular business hours are 9:00 am - 5:30 pm, Eastern Time, Monday through Friday.