WATCH VIDEOS ON-DEMAND NOW FOR JUST $49
Get Access to 30+ High-Quality Video Recordings
On-Demand from the September 1-3, 2020, Money, Metals, & Mining Virtual Expo
Gold hit an all-time high of $2,044 an ounce on August 5, up almost 32% year-to-date. Now that gold has breached this psychologically important level—analysts anticipate that $2,500 can't be that far behind. Many believe a new gold rush is on. Learn how you can participate from top experts in this sector.
Unlock 34 World-Class Expert Sessions On-Demand
Order your MoneyShow Virtual Pass today for only $49.00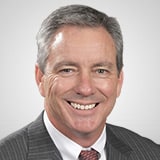 The New Gold Bull Market and How to Play It
STRATEGIES
Brien Lundin • Executive Editor, Gold Newsletter
Regardless of how long the Covid-19 pandemic may last, the economic repercussions of the monetary stimulus employed to rescue the economy will have repercussions for years to come. One of the most obvious and compelling will be a rising gold price, likely far past record levels, and smart investors will play this trend to their advantage.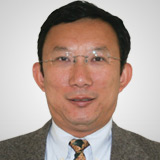 How to Invest During the Pandemic and New Cold War
STRATEGIES
Chen Lin • Editor, ChenPicks.com
Chen Lin will examine in depth where we are in the pandemic and new cold war. What are the impacts to the gold and silver market? How high can gold and silver go? In addition, Mr. Lin will discuss trading strategies in the rapidly moving markets.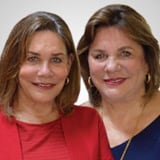 Why All That Glitters Is Gold
COMMODITIES
Mary Anne & Pamela Aden • Co-Editors, The Aden Forecast
Mary Anne and Pamela Aden, co-editors of The Aden Forecast, are two of the most influential and well-known investment analysts, writers, and lecturers in the world, famed for their precise forecasts of the precious metals markets, forex, US and global equity markets, interest rates, bonds, and the global economy. In this session, they will show you why the gold universe is in a very special situation in today's world and why it's important to be invested in.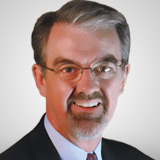 Metal and Mining Stocks for Long-Term Investors
STOCKS
Douglas Gerlach • President, ICLUBcentral, Inc.
Stock investors often shy away from including gold and mining stocks in their portfolios. But is there a place for these kinds of companies in a growth- and quality-oriented portfolio? Doug Gerlach, editor-in-chief of the award-winning Investor Advisory Service and the SmallCap Informer stock newsletters, has ideas to improve your portfolio diversification with stocks from the resources sector.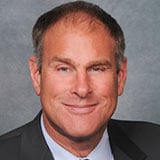 Get Ready for Two Bull Markets
STOCKS
Rick Rule • Founder, Rule Investment Media
Rick Rule believes that we are in the early stages of a precious metals, and precious metals equities "bull market. Prior precious metals bull markets have been lengthy, and lucrative. The surprise however, is that we are setting the stage for a later, and more dramatic commodities and natural resources bull market, that may be reminiscent of the 2000 to 2006 market, which was a truly epic natural resources "bull market."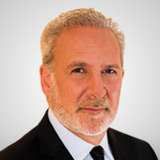 Why the Fed's Higher Inflation Promise Will Send Gold Prices Soaring
MARKETS
Peter Schiff • Chief Economist and Global Strategist, Euro Pacific Capital, Inc.
The Fed recently dropped the pretense of fighting inflation and is now officially promoting it. The Fed's success in exceeding its goal will be the economy's loss. Join Peter Schiff to discover how gold will help individuals mitigate their personal share.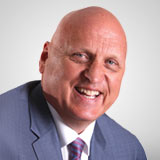 The Recent Move in Gold to a New All-Time High Is Just the Beginning
STRATEGIES
Greg McCoach • Editor, The Mining Speculator
Join Greg McCoach to discover what follows gold's new all-time high and how to capitalize on it. While it took gold 9 years to make a new all-time high from its last all-time high in 2011, gold will now continue to push towards the $2,250 level within the next six months. Silver will move up correspondingly. It's a super bull market for the precious metals.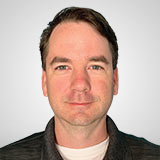 No Resources? No Economy!
MARKETS
Robert Kientz • Founder and Editor, Gold Silver Pros
In this segment, Robert Kientz discusses why resources are critical for running an economy. Every physical transaction requires inputs, and most of these inputs come from the earth in the form of resources. We will break down major resource groups that an economy needs, and we will discuss why the world could not go on without both gold and silver.


Why Higher Gold and Silver Prices Are Inevitable: My Five Favorite Ways to Double or Triple Your Money in This Bull Market
STOCKS
Mark Skousen • Editor, Forecasts & Strategies, Five Star Trader
2020 is witnessing the most reckless monetary and fiscal policies since 2008. In an era of 25% increases in the money supply and $5 trillion deficit spending, the environment is ideal for precious metals. Gold and silver stocks and ETFs are up sharply in 2020, but it's just the beginning. Dr. Mark Skousen, editor of Forecasts & Strategies and TNT Trader, will reveal his favorite ways to play this exciting market, and how to avoid the dangers inherent in mining stocks. To quote The Maxims of Wall Street, "Mining stocks are a gold mine in a bull market, and a land mine in a bear market." Dr. Skousen will also reveal his favorite penny mining stock that has the potential of making 500-1,000% in this cycle.



Picking Your Way Through the Gold ETF Maze
ETFs
Tom Lydon • CEO, ETF Trends
Dave Nadig • CIO and Director of Research, ETF Database
Join Tom Lydon and Dave Nadig to discover why is gold hitting new highs and what the future might look like. When it comes to physical gold vs. gold miners, not all gold ETFs are created equal. Listen in to learn how to navigate your way through the gold ETF maze and learn related alternative strategies to consider in the mix.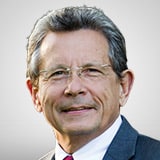 Secrets of a Gold Trader: Real-Time, Real-Money Proof
STRATEGIES
Larry Williams • President, ireallytrade.com
Join legend trader, Larry Williams, for an exclusive webinar for MoneyShow where he will share his strategies, show you the rules, and answer your trading questions on trading gold. This is a session you don't want to miss!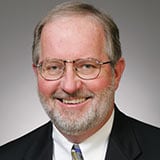 I Ain't a Gold Bug, But I've Been Bullish on Gold!
MARKETS
Dennis Gartman • Editor and Publisher, The Gartman Letter, L.C.
Stocks have soared since March but so too has gold, with both moving higher as the monetary authorities around the world have been, are now, and will in the future continue to be expansionary. Covid-19 and the recession have mandated these expansionary policies, and until there is a clear turnabout in both instances this expansionism will continue to gold's clear benefit. Join Dennis Gartman, editor and publisher of The Gartman Letter, L.C., to discover how the disinflation and/or outright deflation of the past several years shall disappear, and an inflation—especially in commodity prices—shall begin in earnest, sooner rather than later.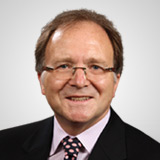 The Ideal Investment for Times of Crisis
COMMODITIES
Adrian Day • Chairman and CEO, Adrian Day Asset Management
Gold has performed dramatically this year, in response to the Covid-19 epidemic, economic restrictions, and political concerns, but above all to central bank responses to these difficult times. Adrian Day explains why gold responds the way it does to crises, and what we might expect going forward. He also argues that gold stocks remain very undervalued.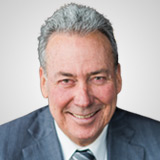 Where Are We in the Precious Metals Cycle? Is It Too Late to Buy Gold or Silver?
COMMODITIES
David Morgan • Precious Metals Analyst, TheMorganReport.com
Gold and silver have been on fire in 2020, and investors are wondering if it is too late? David Morgan and David Smith knew this was coming and wrote the book Second Chance so investors could maximize their returns. David Morgan will explain where we are in the cycle and why the most significant gains ever are ahead.





What's Next for Metals and Miners? (Part-Two)
COMMODITIES
Zachary Mannes • Senior Analyst, US Equities, ElliottWaveTrader
Garrett Patten • Senior Analyst, US Equities and US & World Indices, ElliottWaveTrader.net
Zac Mannes and Garrett Patten, senior analysts at ElliottWaveTrader, continue their presentation from Tuesday, September 1, 2020, where they share their outlook for gold, silver, the GDX, and selected mining stocks as they prepare for the next opportunity in the sector. The presentation will include a brief introduction on understanding the analysis, which incorporates a method developed at EWT, called Fibonacci Pinball, for refining Elliott Wave theory. This team from ElliottWaveTrader.net is widely followed on financial sites and at conferences for their metals-and-miners analysis.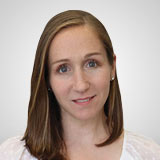 Portfolio Performance in a Gold Bull Market
STRATEGIES
Gwen Preston • Editor, Resource Maven
Gold is rising, and macroeconomic forces are aligned to keep it that way for some time. Gwen Preston will go through the ways to win in a rising gold market. Building a prime portfolio is not just about picking the hottest stocks; it's about risk, how involved you as an investor want to be, and rotating capital to the best relative value opportunities.



Putting It All Together: What the Trends in Money, Metals, and Mining Mean for Your Portfolio
MARKETS
Adrian Day • Chairman and CEO, Adrian Day Asset Management
Brien Lundin • Executive Editor, Gold Newsletter
Rick Rule • Founder, Rule Investment Media
Peter Schiff • Chief Economist and Global Strategist, Euro Pacific Capital, Inc.
Given the monumental stimulus being directed at the world's economies, and the likelihood of negative real interest rates for years to come, the forces propelling metals higher will make this one of the most enduring bull markets in history. This panel of top experts will help you identify new trends, the driving forces behind them, and share their best ideas for cashing in on this bullish momentum.

Frequently Asked Questions
The Virtual Pass allows you to watch all of the video and audio presentations on-demand from each specific Virtual Expo—all for just $49.00. With your Virtual Pass, you can soak up knowledge and improve your investing or trading skills on your own time and at your own pace. Watch your favorite sessions multiple times. Pause, rewind, and take notes to ensure you get the most from every session.
How much does a virtual pass cost?
The cost of a single virtual pass is FREE for MoneyShow Pro and MoneyShow+ annual members and $49.00 for non-annual members.
To get the best bang for your buck, we are introducing the MoneyShow+ annual subscription, which gives you access to ALL on-demand video recordings from ALL Virtual Expos for one full year. Click here to sign up for MoneyShow+, instead of just a single virtual pass, and ensure you don't miss any of the insights and actionable advice throughout the year.
How do I watch on-demand sessions after I purchase my virtual pass?
Click on the "MoneyShow.com dashboard" link on your purchase confirmation, which will automatically log you into your MoneyShow.com account. Or, you can simply log into MoneyShow.com (with the same email you used to purchase your Virtual Pass).
Once you are logged in, you can update your password within your profile.
Click "My Virtual Passes."
Select the video you want using the "Filter" function on top of the page and start watching.
For future Expos, you will be notified via email that session recordings are available to view after the conclusion of the event.
For past Expos, you can watch presentations as soon as you complete your purchase.
When will the session recordings be released?
Some videos for upcoming Virtual Expos are typically released on the last day of the Expo, with all videos uploaded to your MoneyShow.com dashboard seven days after the Virtual Expo ends. Videos for Virtual Expos that have already happened are available for viewing as soon as you receive your purchase confirmation.
Can I watch the video recordings on any device?
Yes! Video recordings can be viewed on your desktop, laptop, tablet, or smartphone.
How long are the videos recordings?
Most of the sessions are 30 minutes each and some are an hour long; all include Q&A.
Can I purchase just a single session?
Unfortunately, you cannot purchase individual sessions a la carte. If you want access to a specific session you will need to purchase the virtual pass.
Can I purchase an on-demand pass to watch all video recordings from all Virtual Expos for an entire year?
Yes, you can! MoneyShow+ gives you access to ALL session recordings from ALL Virtual Expos for one full year. Videos will automatically appear in your MyMoneyShow dashboard after every Virtual Expo, and you'll get notification whenever new videos have been uploaded to your dashboard.
Sign up for MoneyShow+ here
.
What is the cancellation and privacy policy?
All Virtual Pass sales are final and no refunds will be made. Please view our
privacy policy here
. Please note, when you purchase a Virtual Pass, you agree that you will NOT share, trade, give away, or sell your virtual pass to a third party.
What if I still have questions?
You can call the MoneyShow Client Relations department at 800-970-4355, or e-mail
customerservice@moneyshow.com
. Please note that our regular business hours are 9:00 am - 5:30 pm, Eastern Time, Monday through Friday.