WATCH VIDEOS ON-DEMAND NOW FOR JUST $49
Get Access to 35+ High-Quality Video Recordings
On-Demand from the September 15-16, 2020, Virtual Expo
MoneyShow's renowned market experts help you go beyond the latest market news to unravel the effects of geopolitical events on the economy, analyze the current market environment to identify hot spots for potential investments, and discern the trends and opportunities around the world.
Unlock 41 World-Class Expert Sessions On-Demand
Order your MoneyShow Virtual Pass today for only $49.00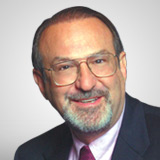 Forecasting, Making Money, Tape, Fed, Crowds, and Debt
MARKETS
Ned Davis • Senior Investment Strategist, Ned Davis Research
Ned Davis, senior investment strategist, founded Ned Davis Research Group (NDRG), in 1980. He has been professionally involved in the stock market for over 40 years. While arguing that forecasting reliably ("being right") is impossibly difficult, Mr. Davis espouses a philosophy that he feels can consistently win ("make money") through a disciplined strategy of following the weight of objective indicator evidence. Because he also believes flexibility ("ability to adapt") is crucial, Ned Davis Research Group also produces many sentiment indicators warning investors to be wary at crowd extremes and helping them to be open-minded about potential trend changes. A self-proclaimed risk manager, Ned Davis dedicates his research to avoiding major mistakes, cutting losses short, and letting profits run.




Top Stocks to Buy In an Election Year
STOCKS
Jeffrey Hirsch • Editor-in-Chief, The Stock Trader's Almanac & Almanac Investor
Jon Markman • Editor, Tech Trend Trader, The Power Elite, & Strategic Advantage
John McCamant • Editor, Medical Technology Stock Letter
Kelley Wright • Managing Editor, Investment Quality Trends
With a Presidential election rapidly approaching, new opportunities are also rapidly emerging. The current market environment is particularly well suited for stock pickers-especially these expert panelists whose careers are devoted to uncovering the best opportunities available in even the most rapidly changing environment. Although nothing is a sure thing, these expert stock pickers will help you sort through the universe of stocks to identify the best opportunities, so you can profit no matter who wins the White House this November!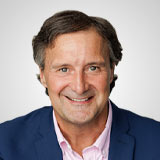 The Blob of Deflation
STRATEGIES
Murray Gunn • Head of Global Research, Elliott Wave International
Almost everyone sees inflation ahead but hardly anyone notes the threat of deflation. During this presentation, Murray Gunn will guide you through what deflation is, why it is slowly taking over, and what you can do to navigate through it.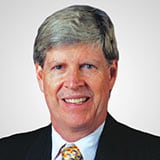 Three $20 for $1 Biotech Stocks
BIOTECH
Michael Murphy • Editor, New World Investor
Small-cap biotech is not affected by the economy and ignored by the institutions and computerized algo traders. You must Be early, be right, and hold on to turn every $1 into $20 over the next few years. Join this session to learn Michael Murphys three early biotech stock picks. Its his job to be right about the science and getting FDA approval. Its your job to hold on until its time to cash in.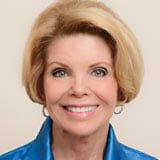 How to Earn Bigger Profits in the Stock Market--and Keep Them
STRATEGIES
Toni Turner • Author, A Beginner's Guide to Day Trading Online, 2nd Ed.
What if you knew how to blend the best buy here and sell here benefits of trading, with the greater profit potential of investing? Could you finally achieve what every market participant wants to do but rarely accomplishes—consistently buy low and sell high? Join best-selling author and popular educator, Toni Turner, for this exciting session and discover her simple, yet powerful strategy for taking the biggest gains out of stock uptrends. During this session you will learn how to target the best stock candidates for strong uptrends, drill down to the best entry price, manage risk easily and stress-free, and when to sell to consistently pocket the highest gains. Plus, Ms. Turner will give you two high-potential trading candidates to check out. So, don't miss this valuable opportunity to find out from Toni Turner how to increase your trading and investing profitsfrom now on!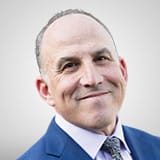 Election-Year Trading Strategies for Whoever Wins
STRATEGIES
Jeffrey Hirsch • Editor-in-Chief, The Stock Trader's Almanac & Almanac Investor
Markets behave differently in presidential election years depending on whether the incumbent wins or loses. Jeff Hirsch will lay out how to trade—and where to invest—for the remainder of election year 2020 and what to expect in 2021 whoever wins. He will teach you how the government manipulates the economy to stay in power, how the market tends to be stronger when the party in power wins, what to trade from Election Day to year-end, post-election year trading patterns, the breakdown of market trends by political party in power, and his current favorite stocks and sectors for the next four years! Plus, you will get Mr. Hirsch's latest market outlook and seasonal investing opportunities in sector ETFs and top-ranked stocks and learn the ins and outs of his best six months switching strategy.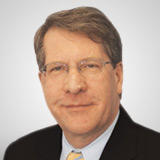 Important Recent Changes in IRAs and Other Retirement Planning Strategies You Must Know
RETIREMENT
Robert Carlson • Editor, Retirement Watch
Congress and the IRS have been busy recently making a lot of changes in IRAs and the other key elements of your retirement plan. In this presentation, Robert Carlson discusses what you need to know about Stretch IRAs, required minimum distributions, IRA conversions, Social Security's solvency and how it affects you, and much more.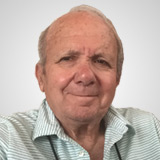 Portfolio Management and Business Cycles
MARKETS
George Dagnino, PhD • Editor, Peter Dag Portfolio Strategy and Management
Learn how even small changes in the growth of the economy (business cycle) impact asset prices and create major profit opportunities. The understanding of the forces, unleashed by the business cycle, is a major factor in setting up a winning investment strategy for your portfolio. It is also an invaluable tool to protect yourself from disastrous losses.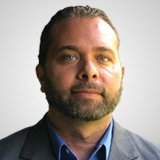 How I Combine Fundamental and Technical Analysis
STRATEGIES
Nicholas Vassello • Elite Member, SpikeTrade
During this session, Nicholas Vassello will discuss why commercial real estate has a long and difficult road ahead. He will cover how to combine fundamental and technical analysis in this sector so you can increase your probability for trading success.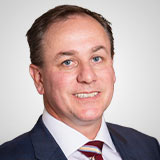 A View of the Market from a Macro Perspective from Nasdaq's Chief Economist
MARKETS
Phil Mackintosh • Chief Economist, Nasdaq, Inc.
Join us for this rare and exclusive discussion with Nasdaq's chief economist, Phil Mackintosh. During this session, he will take an in-depth look at changes to the market due to the upcoming election and Covid-19. Mr. Mackintosh will also discuss the outperformance of new economy stocks, elevated expected volatility vs real volatility, and valuations and rates. This may be one of the most timely sessions all year, so you won't want to miss your chance to hear from one of the country's most influential economists to help you make sense of the rapidly changing environment.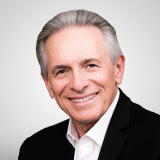 Identifying Breakout Trading Opportunities
STRATEGIES
Harry Boxer • Author, TheTechTrader.com
Harry Boxer discusses his pattern recognition strategy for identifying breakout trading opportunities. Mr. Boxer, whose TheTechTrader website is in its 20th year, illustrates how to use intraday technicals and patterns to uncover winning stocks on intraday and daily charts. Learn from this 50-year veteran trader, technical analyst, and author of the highly acclaimed Profitable Day & Swing Trading (Wiley), noted by Stock Traders' Almanac as the 2015 Best Investment Book of the Year.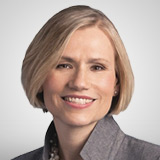 Macro-Market Outlook in a Time of Crisis
MARKETS
Kristina Hooper • Chief Global Market Strategist, Invesco
We are in an environment of extreme uncertainty. While it's a challenge to craft an outlook during a pandemic, Kristina Hooper will explore a number of possible recovery scenarios. The shape of the recovery is of course dependent on a variety of factors: infection rates, fiscal policy, monetary policy, public health policy (including the stringency of lockdowns), and progress toward the development of therapies and a vaccine. It is also impacted by consumer and business behavior. Ms. Hooper will explore all these factors and discuss how we arrived at our base case scenario. She will also discuss investment implications.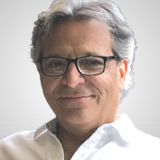 Using Market Profile and Volume Analytics with Traditional Technical Analysis
TOOLS
Damon Pavlatos • CEO and Full-Time Trader, PhotonTrader Services
Join Damon Pavlatos for a 45-minute webinar where he will introduce how he uses market profile and volume analytics tools with traditional technical analysis. Market profile analysis is premised on the notion that any freely traded market behaves like an auction. Using market profile along with volume analytics identifies where buyers and sellers are most active, giving us insight into the strength of supply and demand at different price levels. Plotting the relative volume of trades occurring at specific prices, market profile charts isolate value zones identified and created by institutions, helping retail traders to see order flow and to anticipate directional bias during consolidations (in any time frame) as well as price levels where reversals are likely to occur.
Many traders have heard of market profile analysis or seen charts with multi-colored horizontal volume histograms but have little knowledge of how extraordinarily well this approach shows the real-time dynamics of supply and demand in relation to different prices. Damon Pavlatos will also share some tips and tricks he learned from his 42 years in the futures industry.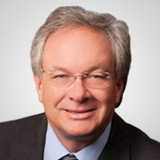 The Best Gold Stocks and Why Bullion is Better Than GLD
COMMODITIES
Louis Navellier • Editor, Growth Investor, Breakthrough Stocks, & Accelerated Profits
Gold is benefiting from a weak US dollar, since commodities are priced in US dollars. Furthermore, a lack in confidence in central banks is also causing investors to boost their gold holdings. Since the spreads on GLD can be erratic, physical gold is often a superior way to own gold. Louis Navellier will discuss how buying gold bars is typically superior to buying gold coins.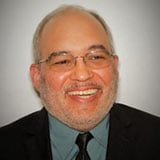 Picking Stocks with Explosive Potential in Any Market
STOCKS
Joe Duarte • Editor, Joe Duarte In the Money Options
Joe Duarte, editor of Joe Duarte In the Money Options, will discuss how to trade with the trend and how to increase odds of winning trades during this timely session.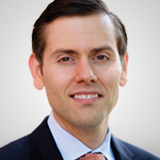 Be in the 1% with Outlier Stocks
STOCKS
Lucas Downey • Co-Founder, Mapsignals.com
Most of the gains in the stock market are due to a few percent of stocks. Following the big money reveals the 1% of stocks to own. Lucas Downey will show you there's no better group to bet on in an overbought market.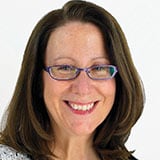 Building Wealth for Long-Term Investors
INCOME
Kathleen (Kamie) Zaracki • Former CEO, BetterInvesting
The market changed dramatically during 2020 and the year still isnt over. At least one thing remains constant: over time, companies which deliver steady profits to shareholders will see share prices rise. Kamie Zaracki, retired BetterInvesting CEO, discusses how to build wealth amidst such market uncertainty by following a long-term stock investing approach.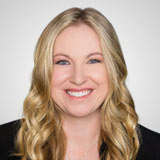 How to Grow a Small Account Trading Options
OPTIONS
Danielle Shay • Director of Options, Simpler Trading
During this presentation, Danielle Shay will cover her tried and true methods she uses to grow her options accounts. She'll talk about identifying high probability trades, tips and tricks for small account trading, how to use low-risk, high-reward in your favor, and her 7-step checklist for growing accounts. If you've been wondering how to grow your account using options trading, this is the presentation for you!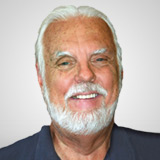 The Power of Dividend Stocks in a Low Interest Rate Environment
DIVIDEND
Philip Mause • Contributor, High Dividend Opportunities
Interest rates are at an unprecedented low level. Even after the 2008 panic and in the Great Depression, we did not see 10-year or 30-year Treasury rates at levels this low. This makes dividend stocks more attractive to investors for several reasons. Join Philip Mause to learn why investors should pile into dividend stocks with solid cash flow and with proven ability to survive the current crisis.

Three Gold Myths Debunked--And Three Gold Stocks to Buy Now
COMMODITIES
Genia Turanova • Lead Analyst and Editor, MoneyFlow Trader
If you're looking for safe income, but have been taught to stay away from gold, this presentation will show you how the three main objections collide with today's reality. You'll learn why gold should be a part of every investor's portfolio in this market and about three dividend-paying gold investments you can make now.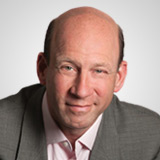 Trading Strategy to Closeout 2020
STRATEGIES
Steve Reitmeister • CEO, StockNews.com
2020 has been one of the craziest investment years in memory. First was the surprise onset of the Coronavirus and subsequent bear market. But just as shocking was the rally from bottom that seems to defy gravity. Steve Reitmeister will review the likely path of the market to close out the year. This includes specific strategies and top trades to stay one step ahead of the market.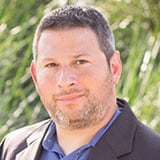 Never Trade Stocks Again!
OPTIONS
Jay Soloff • Options Portfolio Manager, Options Floor Trader PRO
When it comes to short- and medium-term trading, there is almost no reason to choose a stock over an option. Nearly anything you can accomplish trading stocks can be improved upon using options. Jay Soloff will discuss using options for directional trading, utilizing cash secured puts, different ways to use covered calls, and more!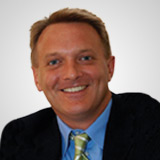 Dividends and Options for Income and Total Return
DIVIDEND
John Dobosz • Editor, Forbes Premium Income Report & Forbes Dividend Investor
John Dobosz, editor of Forbes Dividend Investor and Forbes Premium Income Report, presents a strategy for selling options on dividend-paying stocks.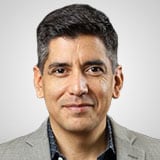 Essential Secrets for Trading Dollar-Yen
FOREX
Javier Paz • Author, The Forex Trading Manual
To the unsuspecting dollar-yen trader, USDJPY is merely one more flavor to trade in foreign exchange markets. In this presentation, Javier Paz unveils several of the secrets even experienced dollar-yen traders may ignore, which may help explain currency price behavior to a much greater extent they had access to up until now. It is widely known that the yen is a currency that appreciates in times of crisis and also that there are a good number of retail traders, the so-called Mrs. Watanabe. Mr. Paz has been studying these traders for over a decade and the large Japanese brokerage firms that indirectly control dollar-yen behavior. Those in attendance will come away with a clearer sense of Japan's unique currency markets and will let them trade the yen with greater confidence.




The Economic Outlook for 2020-2021
ECONOMY
Keith Fitz-Gerald • Founder, One Bar Ahead™ & Principal, Fitz-Gerald Group
Kristina Hooper • Chief Global Market Strategist, Invesco
Stephen Moore • Co-Founder, Committee to Unleash Prosperity
Edward Yardeni • President, Yardeni Research, Inc.
Three epic "Black Swan" events have just occurred in the US in a single year. Several months after a nationwide lockdown, with millions of jobs lost, and a 32% economic contraction in Q2, what can investors expect? Get answers to these and other questions:
The Economic Shutdown and the "Great Suppression"-How Great was the Damage and is it Permanent?
Energy & Technology-Their Assessment of the Energy Crisis and Technological Innovations
What is the Political Impact at the Upcoming Election?
Their Best Advice to Protect Investors' Portfolios and How to Profit from Special Situations
Hear from the country's most influential economists and strategists to help you make sense of the rapidly changing environment.
Frequently Asked Questions
The Virtual Pass allows you to watch all of the video and audio presentations on-demand from each specific Virtual Expo—all for just $49.00. With your Virtual Pass, you can soak up knowledge and improve your investing or trading skills on your own time and at your own pace. Watch your favorite sessions multiple times. Pause, rewind, and take notes to ensure you get the most from every session.
How much does a virtual pass cost?
The cost of a single virtual pass is FREE for annual members and $49.00 for non-annual members.
To get the best bang for your buck, we are introducing the Annual Virtual Pass, which will give you access to all on-demand video recordings from all Virtual Expos for one full year for just $239.00. Click here to buy an Annual Virtual Pass, instead of a single one, and ensure you don't miss any of the insights and actionable advice throughout the year.
How do I watch on-demand sessions after I purchase my virtual pass?
Click on the "MoneyShow.com dashboard" link on your purchase confirmation, which will automatically log you into your MoneyShow.com account. Or, you can simply log into MoneyShow.com (with the same email you used to purchase your Virtual Pass).
Once you are logged in, you can update your password within your profile.
Click "My Virtual Passes."
Select the video you want using the "Filter" function on top of the page and start watching.
For future Expos, you will be notified via email that session recordings are available to view after the conclusion of the event.
For past Expos, you can watch presentations as soon as you complete your purchase.
When will the session recordings be released?
Some videos for upcoming Virtual Expos are typically released on the last day of the Expo, with all videos uploaded to your MoneyShow.com dashboard seven days after the Virtual Expo ends. Videos for Virtual Expos that have already happened are available for viewing as soon as you receive your purchase confirmation.
Can I watch the video recordings on any device?
Yes! Video recordings can be viewed on your desktop, laptop, tablet, or smartphone.
How long are the videos recordings?
Most of the sessions are 30 minutes each and some are an hour long; all include Q&A.
Can I purchase just a single session?
Unfortunately, you cannot purchase individual sessions a la carte. If you want access to a specific session you will need to purchase the virtual pass.
Can I purchase an on-demand pass to watch all video recordings from all Virtual Expos for an entire year?
Yes, you can! For just $239, you will get access to all session recordings from all Virtual Expos for one full year. Videos will automatically appear in your MyMoneyShow dashboard after every Virtual Expo, and you'll get notification whenever new videos have been uploaded to your dashboard.
Purchase your annual virtual pass here
.
What is the cancellation and privacy policy?
All Virtual Pass sales are final and no refunds will be made. Please view our
privacy policy here
. Please note, when you purchase a Virtual Pass, you agree that you will NOT share, trade, give away, or sell your virtual pass to a third party.
What if I still have questions?
You can call the MoneyShow Client Relations department at 800-970-4355, or e-mail customerservice@moneyshow.com. Please note that our regular business hours are 9:00 am - 5:30 pm, Eastern Time, Monday through Friday.