WATCH VIDEOS ON-DEMAND NOW FOR JUST $49
Get Access to 50+ High-Quality Video Recordings
On-Demand from the Oct. 27-29, 2020, Virtual Expo
This unique virtual expo brings together America's most successful investing and trading experts to cut through the hype and deliver unique, actionable ideas to give you an edge in the markets for a great year-end.
Unlock 54 World-Class Expert Sessions On-Demand
Order your MoneyShow Virtual Pass today for only $49.00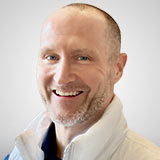 The Fracturing of FAANG
STOCKS
Gene Munster • Managing Partner and Co-Founder, Loup Ventures
Join Gene Munster for an overview of FAANG valuations and where we will go from here. Specifically, he will cover the rankings, performance, and the art and science of valuations.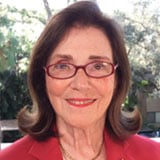 Index Funds Are Cheap, But You Get What You Pay for: Average Performance in a Time of Great Opportunity
FUNDS
Joan Lappin, CFA • Chairman and CIO, Gramercy Capital Management Corp.
2020 is a line of demarcation between the old post-industrial economy and America's economic future. The intense fascination with the FANGMAN stocks reflects the lazy man's approach to this changing of the guard from railroads, steel, and petroleum (the winners of 100 years ago), to the new areas of opportunity. That includes computer software and hardware, information management, home entertainment, artificial intelligence, robots, streamlined telecommunications, new energy generation, and the revolution in caring for an aging population. Because of this wrenching change now underway, mindless index investing will not optimize your returns. Selecting winners and avoiding overpriced losers will require considerable human input via active, not passive, investment management. The algorithms are simply breaking down this year due to GIGO: Garbage in, garbage out.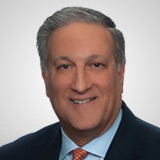 Character vs. the Economy
ECONOMY
Phil Orlando • Senior Vice President, Federated Hermes, Inc.
The year 2020 has been unlike any other in history. Investors have had to grapple with a global pandemic, social unrest, nationwide stay-at-home orders, the deepest recession on record, unprecedented monetary and fiscal policy responses, the fastest 35% decline in history, and then the fastest recovery in history. The final months of this year promise to be just as eventful, with a critical election offering two very different paths forward. How will voters weigh their character versus the economy choices at the polls, how will the economy and corporate earnings rebound, and how should investors position themselves? Don't miss the always highly-rated Phil Orlando, as he shares his candid views on the intertwined nature of politics, economics, and the financial markets.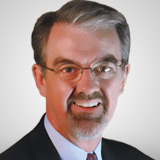 My Top Small-Caps for 2021 (No Matter Who Wins the Election)
STOCKS
Douglas Gerlach • President, ICLUBcentral, Inc.
Holding small-cap stocks is not often seen as a defensive move, but the right small companies can deliver superior returns no matter the direction of the economy, the outcome of the pandemic, or the winners of the Congressional and Presidential elections. In this session, Doug Gerlach, founder and editor of the SmallCap Informer stock newsletter, will cut through the rhetoric and present his top picks for growth and total return in 2021 and beyond, all selected from smaller stocks running under Wall Street's radar.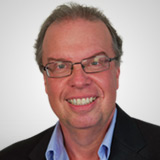 Identifying the Great Risks and Opportunities Ahead
MARKETS
Jonathan Baird • Publisher, Global Investment Letter
We live in unprecedented times for investors. The global economy is faced with a pandemic, recession, and soaring debt while the geopolitical scene is the most troubled since the end of the second World War. Jonathan Baird, CFA, former award-winning money manager, believes the months and years ahead will be unusually volatile with great potential risks. However, he also sees tremendous opportunities for prepared investors. Mr. Baird will describe the investment approach that has produced the strong results of the Global Investment Letter and provide an overview of the current investment scene.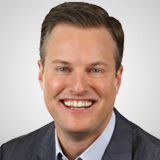 Value Investing for the 2020s
STOCKS
Jeff Weniger • Asset Allocation Strategist, WisdomTree Asset Management, Inc.
With growth stock investing crushing value investing since before the global financial crisis, will the markets leadership ever change? In this presentation, Jeff Weniger will present the case for value stocks for this decade, pointing to history, valuations, market sentiment, and the state of the world.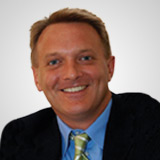 Dividend and Options Plays for Post-Election Profits
DIVIDEND
John Dobosz • Editor, Forbes Premium Income Report & Forbes Dividend Investor
Forbes editor, John Dobosz, shows how selling options on dividend-paying stocks and purchasing protective puts can set you up for success, regardless of who wins the vote.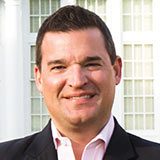 There Is No V-Shaped Recovery, Wall Street and Washington Are Selling You Fiction
MARKETS
Landon Whaley • Editor, Gravitational Edge
Since the storytelling about a V-shaped recovery began, Landon D. Whaley has been saying that a recovery resembling any letter of the alphabet cannot occur in 2020. Contrary to what many are peddling, Mr. Whaley is on the record saying that a three-phase process is currently playing out in the US. The first phase was depressionary, beginning in late February and running through April. The second phase was a rebound (not a recovery) in critical data and financial markets from worst ever levels to not so worst ever readings in May, June, and July. The third phase will hit the US during Q4 2020, and the folks on Wall Street and in the media perpetuating the myth of a V-shaped recovery are not prepared. Join Mr. Whaley as he explains his Gravitational Framework, which enabled him to predict both crashes (Q4 2018 & March 2020) in US stocks over the last two years. He will share why his framework is once again diverging from what the group expects in markets in the months ahead. The vast majority of market participants believe the gravy train since April will keep right on rolling. However, the Gravitational Framework is telling us in no uncertain terms; there is a litany of market risks coming our way.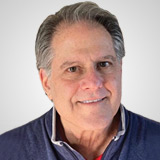 Identifying and Capitalizing on Seismic Macro Shifts Impacting the Stock Market
MARKETS
Michael Paulenoff • Founder, MPTrader.com
Mike Paulenoff, founder of MPTrader.com, will discuss the macroeconomic landscape influencing the major asset classes. He will share how perceptions about inflation, deflation, the direction of interest rates, and the efficacy of the Fed impact traders and investors. In particular, Mr. Paulenoff will highlight the opportunities in equity indices, sectors, stocks, ETFs, and commodities for capitalizing on the potential seismic shifts created by macro forces.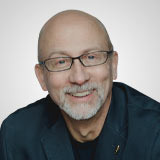 Your Pre-Election Investing Checklist
MARKETS
Keith Fitz-Gerald • Founder, One Bar Ahead™ and Principal, Fitz-Gerald Group
Many investors are obsessed with who will win the election. But, Keith Fitz-Gerald says the real secret to invest in success, is in knowing which companies can grow, despite who wins.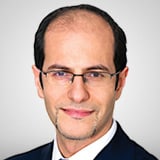 Applying FX and Intermarket Fractals to Price and Time
FOREX
Ashraf Laidi • Founder, Intermarket Strategy Ltd., and AshrafLaidi.com
Are you looking for a top-down approach to intermarket flows? Time cycles may be perfect in hindsight, but how do we apply them ahead? Join Ashraf Laidi, founder of Intermarket Strategy, Ltd., for five examples on forex, metals, and indices from 2019 and 2020 that worked and failed and learn why!



The Economic Outlook for 2020-2021
ECONOMY
Keith Fitz-Gerald • Founder, One Bar Ahead™ and Principal, Fitz-Gerald Group
Stephen Moore • Co-Founder, Committee to Unleash Prosperity
Peter Schiff • Chief Economist and Global Strategist, Euro Pacific Capital, Inc.
Edward Yardeni • President, Yardeni Research, Inc.
Three epic "Black Swan" events have just occurred in the US in a single year. Three months after a nationwide lockdown, with over 40 million jobs lost and a projected 20% economic contraction in Q2, what can investors expect? Get answers to these and other questions:
The Economic Shutdown and the "Great Suppression"—How Great was the Damage and is it Permanent?
Energy & Technology—Their Assessment of the Energy Crisis and Technological Innovations
What is the Political Impact at the Upcoming Election?
Their Best Advice to Protect Investors' Portfolios and How to Profit from Special Situations
Hear from the country's most influential economists to help you make sense of the rapidly changing environment.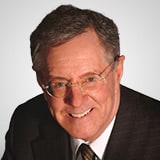 Elections, Stocks, Healthcare, Gold, and Inflation: What You Need to Know
MARKETS
Steve Forbes • Chairman and Editor-in-Chief, Forbes Media
Rarely has an election posed such a stark choice for the direction of economy as this one. Even if the socialists don't run the table in the elections, we must still worry about the Federal Reserve, which is cooking up future inflation.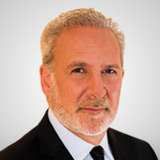 The Dollar Will Lose Regardless of Who Wins the Election
ECONOMY
Peter Schiff • Chief Economist and Global Strategist, Euro Pacific Capital, Inc.
As the election approaches, many are busy forecasting the potential winners and losers if the Democrats take the White House, the Senate, or both. But from an investment perspective, the outcome really doesn't matter that much, as the ultimate loser may be the US dollar itself.
To an extent that is largely overlooked, the decade between 2010 and 2020 saw a stunning rise in the value of the US dollar, which served as the hidden mainspring for global investment performance. But the world is finally waking up to dollar's extreme vulnerability to runaway US debt, totaling more than $4 trillion in 2020 alone. Unlike the situation 10 years ago, no one seriously expects the monetary and fiscal policies of the US to ever meaningfully tighten again. This means the dollar's position at the top of the monetary hierarchy is threatened. If it falls, as even many in the mainstream expect it will, global investment returns will change fundamentally. Peter Schiff can help you map out a course in the new world ahead.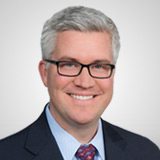 Maximize Returns by Following Momentum
STOCKS
David Keller, CMT • Chief Market Strategist, StockCharts.com
Investors should focus on three key tasks every week: Identifying trends, following those trends, and anticipating trend reversals. David Keller will leverage the StockCharts Technical Ranking (SCTR) model to illustrate the benefits of trend-following and identify opportunistic movements in stocks, sectors, and ETFs. Most importantly, he will design a weekly routine using live market data to review the momentum model and determine which trends to follow and which to avoid. Your best weapon against market uncertainty is the consistent application of a disciplined approach!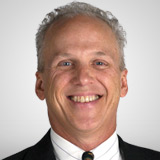 The 2 Keys to Short-Term Profits in Today's Market
STRATEGIES
Jon Johnson • Editor, Investment House Daily, Technical Traders Alert, & Success Trading Group
In this presentation, Jon Johnson will reveal the two keys to making short-term profits in both stocks and options—they are probably not what you think! Mr. Johnson will also discuss the 5 "ingredients" that go into the recipe for every successful trade.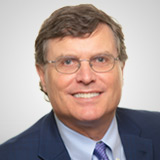 Using Two Different Time Horizons to Maximize Returns
STRATEGIES
Matthew Maley • Founder, The Maley Report
Active investors can maximize their returns by investing a good portion of their portfolio with a long-term buy and hold strategy—while using a portion of their portfolio to trade more actively—in order to take advantage of intermediate and short-term opportunities that are always presenting themselves in the market place.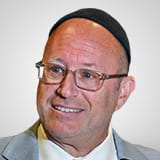 Will Gold Continue to Melt Up?
COMMODITIES
Avi Gilburt, Esq • Founder, ElliottWaveTrader.net
Join Avi Gilburt, founder of ElliottWaveTrader.net and one of the top-read metals analysts on Seeking Alpha, as he details his directional analysis on gold and the mining index. Also learn about the methodology underlying his analysis and why it has caught all the major turns in the metals market over the last decade. Mr. Gilburt is widely recognized for his extraordinary accuracy in pinpointing market moves, particularly through an Elliott Wave methodology he calls Fibonacci Pinball. He called the top in the gold market during its parabolic phase in 2011, with an ideal target of $1,915, just $6 short of its high. Mr. Gilburt also called the lows in December 2015, telling his subscribers on the very night gold hit its lows that he was on the phone with his broker buying a large order of physical gold. He also began buying mining stocks and launched EWT's popular Mining Stocks Portfolio service in September 2015, which was actually the low point in most miners. Mr. Gilburt will share his analysis on the mining index and gold itself.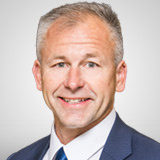 Investing with Volume Analysis
TECHNICAL
Buff Dormeier • Chief Technical Analyst, Kingsview Partners
If price is the market's testimony, then volume must be the market's polygraph. More than any other indicator, volume unveils the real force and extent of investors' convictions about present prices. In this presentation, Award-winning technical analyst and author, Buff Dormeier, reveals how volume validates, interprets, and leads price. With volume analysis, you'll learn to uncover surprising shifts in investor enthusiasm, identify disparities in market opinion, and sniff out coming trend reversals.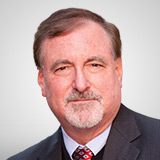 Markets Move and So Should You: The Key Message from Elliott Waves
STRATEGIES
Steven Hochberg • Chief Market Analyst, Elliott Wave International
The markets Elliott wave patterns contain vital information as to what may transpire for the rest of the year and beyond in financial markets. This workshop with Steven Hochberg will help you navigate the uncertainty.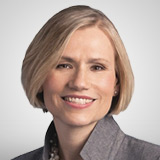 The US Presidential Election: Impact on the Economy and Markets
MARKETS
Kristina Hooper • Chief Global Market Strategist, Invesco
Kristina Hooper, chief global market strategist with Invesco, will explore various election scenarios and the impact on markets, and de-bunks a number of myths about the importance of elections.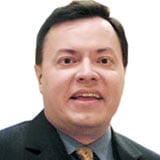 Profiting in Bear Markets with Inverse ETFs
ETFs
Ken Calhoun • President, TradeMastery.com
Discover how to trade inverse ETFs-the perfect way to trade volatility in bear markets. You'll learn how to day and swing trade SQQQ, VXX, TVIX as well as gold ETFs like NUGT in this fast-paced, practical session. Kenneth Calhoun, president of TradeMastery.com, has made over 7k in profitable live trades during the past several weeks; attend this session to learn how he did it.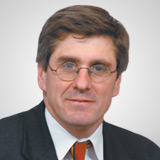 The Economy After the Pandemic
ECONOMY
Stephen Moore • Co-Founder, Committee to Unleash Prosperity
Join Steve Moore, co-founder of the Committee to Unleash Prosperity, as he shares the outlook for public policies in 2021. He will also discuss how future public policies could affect growth.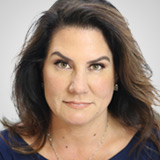 The Greater Abdication: The American Dream, the American Nightmare
MARKETS
Danielle DiMartino Booth • CEO and Chief Strategist, Quill Intelligence, LLC
The pandemic has laid bare the economic ramifications of the income divide that's been widening since the 1980s. What started with the decimation of inner-city public education, has been exacerbated by bipartisan support for big employers over workers and Federal Reserve policies that, by design, benefit the wealthy. In the absence of educational reform, a re-embracing of vocational training and reining in the Fed, stimulus spending, and social strife threaten to become the norm.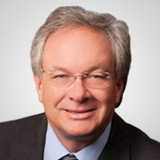 Growth Stock Melt Up!
STOCKS
Louis Navellier • Editor, Growth Investor, Breakthrough Stocks, & Accelerated Profits
Now that the Fed has confirmed that key interest rates will remain at 0% thru 2023, investors continue to flock to growth stocks for "real" returns. Due to a V-shaped economic recovery, the breath and power of the stock market continues to improve. Louis Navellier's favorite small-to-mid capitalization stocks are now leading and an early "January effect" is underway.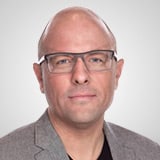 A Little Bitcoin Goes a Long Way
Cryptocurrency
Ryan Wilday • Analyst, Cryptocurrency Trading Service, ElliottWaveTrader.net
Ryan Wilday will make the case as to why every portfolio should have some Bitcoin exposure and how accredited investors can get safe exposure. He will also review why Bitcoin has a bright future as an asset and where the Bitcoin price is likely to go in the next couple of years.



Precious Metals: Past, Present, and Future
COMMODITIES
Michael Maloney • Author, Guide to Investing in Gold and Silver
David Morgan • Precious Metals Analyst, TheMorganReport.com
A conversation on precious metals with David Morgan, Precious Metals Analyst of TheMorganReport.com, and Mike Maloney, Author of Guide to Investing in Gold and Silver.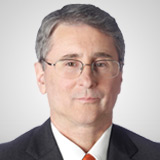 DIY Relative Strength
STRATEGIES
Michael Carr • Editor, One Trade, Peak Velocity Trader, & Precision Profits
Relative strength has historically required processing large amounts of data to determine which stocks to buy and which to avoid. That means individuals must either pay for expensive subscription services to access the indicator or ignore the tool used by many investment professionals. A little-noticed academic paper explains what causes relative strength and offers a key insight that allows for a formula that makes this strategy accessible to anyone with a spreadsheet. The formula, trading examples, and back-tested results will be shared in Michael Carrs presentation.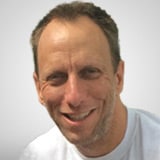 Trading the Markets with Just Two Technical Setups
STRATEGIES
John Kurisko • President and Founder, DayTradingRadio.com
Back by popular demand, John Kurisko AKA DayTradingRockStar discusses the approach and identification of his two best trade setups. Learn to identify and trade them each day for consistent profits. This strategy works with all trading vehicles, such as stocks, futures, and options, as well as for swing traders and scalpers.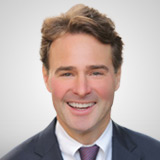 Molecules to Money: My 3 Favorite Biotech Stocks Under $3
BIOTECH
Adam Johnson • Founder, BullseyeBrief.com
Biotechnology offers significant upside if you know where to look. Adam Johnson, founder of BullseyeBrief.com, shares his three favorite biotech stocks under $3, why he's long and what he expects. These are some of the best examples of American Ingenuity!



The Strategy and Psychology That Turns Earnings Season into a Cash Machine
STRATEGIES
Adrian Manz • Co-Founder and Daily Contributor, TraderInsight.com
Julie Manz • Co-Founder and Contributor, TraderInsight.com
When it comes to trading, Julie and Adrian Manz have an enviable edge. They both hold doctorates in psychology, so they find it easy to anticipate the behavior of crowds, and they are both very well versed in using statistics to find the fuel for big market moves. This power couple has been trading the markets every day since 1997 and has taught thousands of like-minded people to become market operators by following in their footsteps.
Join Julie and Adrian for a 30-minute presentation in which they will detail a trading strategy that dominated the market during earnings season every year of their career. They'll talk about the strategy mechanics and also the psychology required to profit from it. Attendees will have access to free psychological assessments at traderinsight.com/challenge before and after the event. This will give everyone a good feel for where they stand in the trader psychology landscape.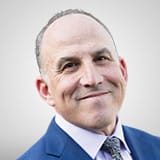 Seasonality's Quarantine Is Over--Plus Handicapping the Election
STOCKS
Jeffrey Hirsch • Editor-in-Chief, The Stock Trader's Almanac & Almanac Investor
There is no denying that market seasonality has not worked so well this year. But the return of perennial autumnal weakness is emblematic of a return to normal market behavior. Markets also behave differently in Presidential election years depending on whether the incumbent wins or loses. Jeff Hirsch will lay out how to trade and where to invest for the remainder of election year 2020 and what to expect in 2021 no matter who wins. He will teach you:
Market tends to be stronger when the party in power wins


Election Day to yearend trading guide


Post-Election year trading patterns


Breakdown of market trends by political party in power


His current favorite stocks and sectors for the next four years
Plus, you will get his latest market outlook and seasonal investing opportunities in sector ETFs and top-ranked stocks and learn the ins and outs of his best six months switching strategy.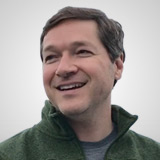 The Payout-Payback Cycle: How to Know When to Attack the Markets and When It's Better to Defend Your Profits
STRATEGIES
Bo Yoder • Head Trader and Asset Manager, RBJ Financial Group
Have you ever felt like the markets were out to get you personally? The good news is that you are not crazy and there is a real reason why so many traders feel this way. You see, every trading strategy or setup is dependent on the market conditions that happen to be there when the strategy is created, developed, and optimized. We all know that market conditions shift and change as often as the seasons. So, when the current market conditions are similar to the way things were when the strategy was developed, this alignment delivers easy profits and simple, stress-free trade management. But, when the market conditions change as they always do, the strategy can fall out of alignment with current conditions and everything goes wrong. This was the breakthrough discovery Bo Yoder made around 2000 which transformed his own trading from inconsistent and stressful, to predictable and consistent! Think of it like this, if you only wear many layers of heavy clothing year-round, you would be miserable in the summer heat and comfortable during the winter storms, right? So, it's all about using the right setup for the right environmental factors. In the summer, your heavy clothes are a bad setup and are out of alignment with the season, and so of course you would be hot and uncomfortable, right? In this session, Mr. Yoder will explore the payout/payback cycle to show you how to identify what "setup" is the best one for the current market conditions, so you are always trading in alignment with the market environment!




NASDAQ 15,000?--Tech Trends to Watch
TECHNOLOGY
Keith Fitz-Gerald • Founder, One Bar Ahead™ and Principal, Fitz-Gerald Group
George Gilder • Senior Fellow and Co-Founder, Discovery Institute
Jon Markman • Editor, Tech Trend Trader, The Power Elite, & Strategic Advantage
Cody Willard • Publisher, TradingWithCody.com
Every day, we are constantly reminded that we live in a world where technology is evolving faster than ever. These leading technology experts will discuss:
The Key Tech Trends That Will Power Exponential Growth
What the Best Investment Plays Are to Win in the Post-Digital World
The Business Models That Will Drive the Future for Every Portfolio
Get up to speed on the latest trends in the industry, explore breakthrough technologies, and hear about the most innovative disruptors reshaping the future.
Frequently Asked Questions
The Virtual Pass allows you to watch all of the video and audio presentations on-demand from each specific Virtual Expo—all for just $49.00. With your Virtual Pass, you can soak up knowledge and improve your investing or trading skills on your own time and at your own pace. Watch your favorite sessions multiple times. Pause, rewind, and take notes to ensure you get the most from every session.
How much does a virtual pass cost?
The cost of a single virtual pass is FREE for MoneyShow Pro and MoneyShow+ annual members and $49.00 for non-annual members.
To get the best bang for your buck, we are introducing the MoneyShow+, which gives you access to ALL on-demand video recordings from ALL Virtual Expos for one full year. Click here to sign up for MoneyShow+, instead of just a single virtual pass, and ensure you don't miss any of the insights and actionable advice throughout the year.
How do I watch on-demand sessions after I purchase my virtual pass?
Click on the "MoneyShow.com dashboard" link on your purchase confirmation, which will automatically log you into your MoneyShow.com account. Or, you can simply log into MoneyShow.com (with the same email you used to purchase your Virtual Pass).
Once you are logged in, you can update your password within your profile.
Click "My Virtual Passes."
Select the video you want using the "Filter" function on top of the page and start watching.
For future Expos, you will be notified via email that session recordings are available to view after the conclusion of the event.
For past Expos, you can watch presentations as soon as you complete your purchase.
When will the session recordings be released?
Some videos for upcoming Virtual Expos are typically released on the last day of the Expo, with all videos uploaded to your MoneyShow.com dashboard seven days after the Virtual Expo ends. Videos for Virtual Expos that have already happened are available for viewing as soon as you receive your purchase confirmation.
Can I watch the video recordings on any device?
Yes! Video recordings can be viewed on your desktop, laptop, tablet, or smartphone.
How long are the videos recordings?
Most of the sessions are 30 minutes each and some are an hour long; all include Q&A.
Can I purchase just a single session?
Unfortunately, you cannot purchase individual sessions a la carte. If you want access to a specific session you will need to purchase the virtual pass.
Can I purchase an on-demand pass to watch all video recordings from all Virtual Expos for an entire year?
Yes, you can! MoneyShow+ gives you access to ALL session recordings from ALL Virtual Expos for one full year. Videos will automatically appear in your MyMoneyShow dashboard after every Virtual Expo, and you'll get notification whenever new videos have been uploaded to your dashboard.
Sign up for MoneyShow+ here
.
What is the cancellation and privacy policy?
All Virtual Pass sales are final and no refunds will be made. Please view our
privacy policy here
. Please note, when you purchase a Virtual Pass, you agree that you will NOT share, trade, give away, or sell your virtual pass to a third party.
What if I still have questions?
You can call the MoneyShow Client Relations department at 800-970-4355, or e-mail customerservice@moneyshow.com. Please note that our regular business hours are 9:00 am - 5:30 pm, Eastern Time, Monday through Friday.