WATCH VIDEOS ON-DEMAND NOW FOR JUST $49
Get Access to 45+ High-Quality Video Recordings
On-Demand from the November 17-19, 2020, Virtual Expo
This unique virtual expo brings together America's most successful investing and trading experts to cut through the hype and deliver unique, actionable ideas to give you an edge in the markets for a great year-end.
Unlock 48 World-Class Expert Sessions On-Demand
Order your MoneyShow Virtual Pass today for only $49.00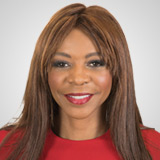 Five Things That Will Define the Post-Pandemic World Economy
ECONOMY
Dambisa Moyo • Global Economist and Author, Edge of Chaos & Winner Take All
Even before the 2020 global pandemic hit the world in earnest, the global economy was in a precarious place. Many of the largest developed and developing countries were already experiencing low, slow, and even no growth. In this sense, Covid-19 is catalytic and has accelerated the threats to the global economy. Moreover, a number of headwinds are making a bad situation, worse. Technology and the risk of a jobless underclass; weakening demographicsin terms of the quantity of the population and the quality of the workforce; worsening income inequality; scarcity of natural resources and climate change concerns; unsustainable debts; and declining productivity.
Dr. Dambisa Moyo outlines five things that will define the post-pandemic world economy:
Governments are big and will get bigger (in terms of debts and deficits.)
Governments will become more important as the arbiter of capital and labor in an economy.
Private sector will become smaller.
Private industry, where different sectors are more concentrated, face greater taxes and regulation.
De-globalization will continue across the major pillars: trade, capital flows, immigration, and the spread of ideas.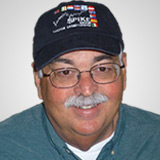 Let's Trade Volatility
TRADING
Grant Cooke • President, American Commodities Group, LLC
Grant Cooke trades high-volume stocks and ETFs, using volatility to exploit greed and fear, the emotions that drive human behaviors in financial instruments. Emotions are much stronger than reason and they impact how we judge risk and reward. Understanding volatility, compression, and expansion gives him a unique insight into price changes and a winning edge. Mr. Cooke will present several well-tested tools he uses to harness volatility and leverage its dynamic effects.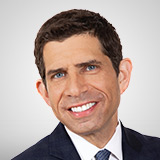 How to Buy a Stock
STOCKS
Jonathan Hoenig • Portfolio Manager, Capitalistpig Hedge Fund, LLC
Stock tips are a dime a dozen: the real skill comes in successfully integrating investment ideas into a durable portfolio that works over time. Join Jonathan Hoenig, a former floor trader and Fox News contributor whose hedge fund has outperformed the S&P 500 for twenty years, to learn the overlooked secrets of how to buy a stock.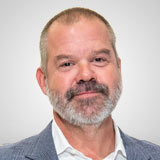 The Future of Emerging Markets and a Growing Digital Revolution
ETFs
Kevin T. Carter • Founder and CIO, EMQQ
With the internet becoming increasingly affordable and accessible, billions of people in the developing world are now leap-frogging traditional consumption patterns and starting to consume online for the first time. The result of this rising middle-class consumer wave has transformed economies and produced new internet giants equal to or even larger than their US counterparts. Kevin Carter will delve into the greater influence of this new consumer wave and the fundamental changes taking place in developing economies, their preference for online shopping via the smartphone, and ways for investors to gain targeted exposure to the rapidly expanding sector.
What's Covered:
What McKinsey & Co. calls:
The biggest growth opportunity in the history of capitalism.
How the largest emerging market indexes are fundamentally flawed.
The rising middle-class consumer and their preference for online shopping via smartphones.
How internet giants like Alibaba, Tencent, and MercadoLibre are leading the digital revolution in emerging markets.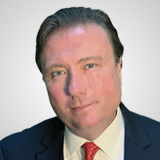 How to Find Opportunity in Spite of the News
STRATEGIES
Adrian Manz • Co-Founder and Daily Contributor, TraderInsight.com
2020 was an unprecedented stress test, and Adrian Manz' trading strategies were more than up to the challenge. The veteran trader, who has weathered every market storm since 1997, put himself and his followers in front of opportunities for significant profit each day even as markets quaked. Now, as we add geopolitical stressors to the landscape, he has put together a plan of action that will guide his trading through the end of the year and into 2021.
Join Adrian Manz for a 30-minute live presentation that will detail his strategies, thoughts on the psychological pressures markets will bear in the coming months, and tactics that will equip traders to respond to rapid market sentiment shifts. Everyone who attends will have free access to trader self-assessments at traderinsight.com as well as an opportunity to look over Mr. Manz' shoulder as he trades the markets live every morning.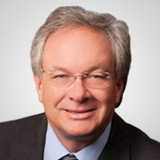 Why 0% Interest Rates Are Igniting Commodity Inflation from a Weak US Dollar
ECONOMY
Louis Navellier • Editor, Growth Investor, Breakthrough Stocks, & Accelerated Profits
Louis Navellier will explain how multi-international companies benefit from windfall profits during a weak US dollar environment that is caused by ultra-low interest rates. He will reveal his highest rated "AA stocks" that should continue to prosper in the current environment.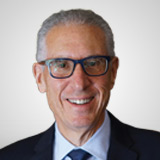 Year-End Tax Planning for Traders
TAXES
Robert Green, CPA • CEO, GreenTraderTax.com
Join Robert A. Green, certified public accountant of GreenTraderTax.com, as he explains year-end tax planning for traders.


How the Election Will Affect Macro and Your Portfolio
MARKETS
Lyn Alden Schwartzer • Analyst, ElliottWaveTrader.net
George Gammon • Producer, The Rebel Capitalist Show
This could've been the most important election of our lifetimes. With central bank intervention, government deficits, and social tensions at unprecedented levels, the next 4 years are shaping up to be some of the most volatile in history. So, what do you do to not only survive but thrive in this uncertain financial landscape? How will the results of the election potentially impact stocks, bonds, real estate, the dollar, and precious metals? These are the questions we'll explore in this deep-dive discussion between macro analyst, Lyn Alden, and producer of The Rebel Capitalist Show, George Gammon.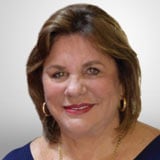 Gold Has a Bright Future, and Silver Even More
COMMODITIES
Pamela Aden • Co-Editor, The Aden Forecast
Two of the most influential analysts in the world, who have been writing about precious metals, stocks and bonds, and currency markets for 40 years, will tell you why gold is one of the best investments in the coming years during this presentation.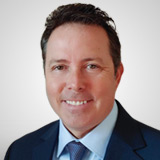 These Simple Tactics Generated +160% Profits in 2020, and Will Earn More in 2021
TRADING
Nicholas Santiago • President and CEO, InTheMoneyStocks.com
In this 30 minute presentation, a pro trader with decades of experience will reveal tactics that will change the way you look at the markets forever—and he will give you his biggest trade to profit from in 2021!
2020 has been one of the most turbulent markets in history. Many amateur and even experienced traders got their butts handed to them once the volatility kicked in. While so many were losing money, a select few REAL and proven professional traders made millions. Nick Santiago is one of those very few.
During this simple and concise webinar, he will teach you exactly how the real pros dominated in 2020 and thrive in the most volatile markets. As a major bonus, not only will Mr. Santiago reveal tactics that will enable you to profit in any market for life, he will detail the one trade that can make 2021 the most profitable year of your life! Don't miss this rare opportunity to learn from one of the world's best traders!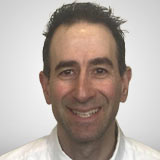 Trading Strategies with Moving Averages, MACD, and Stochastic
STRATEGIES
Jason Leavitt • Founder, Head of Research, Leavitt Brothers, LLC
The heart and soul of any trader's operations is their trading strategy. Luckily, you only need one good one—one strategy that works, that jives with your personality, and that you can execute. In this talk Jason Leavitt will present a handful of trading strategies. Get good at one of them, and you'll be set.



The Road Ahead: US Economic Outlook for 2021
ECONOMY
Keith Fitz-Gerald • Founder, One Bar Ahead™
Kristina Hooper • Chief Global Market Strategist, Invesco
Stephen Moore • Co-Founder, Committee to Unleash Prosperity
Jonathan Ward • Author, China's Vision of Victory
Against the backdrop of heightened tension in US-China relations, a deep pandemic-induced recession, and the most contentious Presidential election in US history, what can investors expect in the year ahead? Our distinguished panel will dissect the political and economic landscape and offer a unique perspective on the long- and short-term implications of these factors and more on your portfolio.

Critical Tech Trends for Every Investor
TECHNOLOGY
Howard Tullman • General Managing Partner, G2T3V, LLC
Howard Tullman's successful 50-year background in innovation, venture investing, and disruptive technologies across a dozen major industries (including insurance, employment, automotive, media, education, and health care) has made him an outstanding guide to what changes new technologies will make in the ways we live, work, and invest and what exciting investment opportunities those changes will create.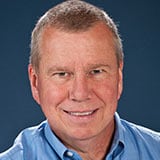 Adding Value in an Indexing Environment
TOOLS
John Bollinger • President and Founder, Bollinger Capital Management
John Bollinger, the developer of Bollinger Bands, will discuss indexing for active investors. He will start with the basics of indexing and discuss how using technical analysis traders can add value in an indexing environment.



Retirement Advice You Can Trust
RETIREMENT
Pam Krueger • Co-Host, MoneyTrack
Terry Savage • Author, The Savage Truth on Money
Terry Savage and Pam Krueger are independent and experienced, sell absolutely no products, and do not have individual clients. Their Friends Talk Money podcast is designed to give trusted help and direction to those who need financial advice. Avoid the traps that can destroy your retirement nest-egg. Find trusted advice on topics ranging from annuities to investment, from reverse mortgages to long-term care insurance. Plan your retirement with help from people who put your interests first. Hear them live and ask your questions!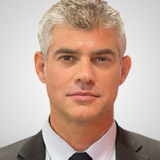 The Only Portfolio You Ever Need in Just Two Days
STOCKS
Jason Bodner • Co-Founder, Mapsignals.com
Join Jason Bodner, co-founder of Mapsignals.com to discover how to crush the market using his process of building a portfolio of outlier stocks on two days a year.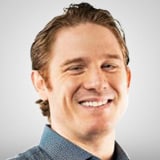 The Millennial's Approach to Trading and Forward-Looking Prediction for the 20's
OPTIONS
Jack Roberts • Options Trading Specialist, Simpler Trading
Jack Roberts is the director of options strategies and micro-futures at Simpler Trading. Although that scope seems very specific, he's filled with some very interesting insights and discoveries of his own that not only challenge the status quo but can be very eye-opening and validating when looking into the future. Mr. Roberts spends the majority of his time trading, consulting, and teaching but one of his favorite things to do is open the eyes of those that may not have time to go down such rabbit holes. He is a seasoned successful trader of 10 years and running. Even though he is a millennial himself, Mr. Roberts has a very broad spectrum of life and trading experiences that allows him to teach and share from the heart. He prides himself on the thoroughness of his trading analysis and loves sharing the values and technical analysis he's learned through the years while being a valued partner at Simpler Trading. You are sure to have a few "aha" moments when he shows you his approach and technical analysis to the options universe, and as an extra bonus he will be letting you in on what is hot and what's not when it comes to growth, IPOs, and general macro trends for further investment.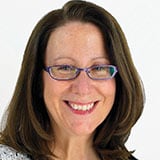 Building Wealth for Long-Term Investors
INCOME
Kathleen (Kamie) Zaracki • Former CEO, BetterInvesting
The market changed dramatically during 2020 and the year still isn't over. At least one thing remains constant: over time, companies which deliver steady profits to shareholders will see share prices rise. Kamie Zaracki, retired BetterInvesting CEO, discusses how to build wealth amidst such market uncertainty by following a long-term stock investing approach.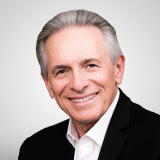 Day Trader's Guide to Identifying Winning Chart Patterns
STRATEGIES
Harry Boxer • Author, TheTechTrader.com
Harry Boxer, founder of TheTechTrader.com, shares insights into identify breakout trading opportunities for intraday as well as swing trades. In this presentation, he will cover how to use intraday technicals and patterns to uncover trading candidates on intraday and daily charts. Mr. Boxer will discuss using price-volume surges as the key to identifying the most lucrative trades and how to play opening gaps and early session patterns. Learn from this 50-year veteran trader and technical analyst, and author of the highly acclaimed Profitable Day & Swing Trading (Wiley), noted by Stock Trader's Almanac as the "2015 Best Investment Book of the Year."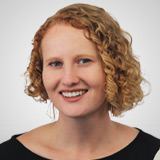 Doing Good While Doing Well When Investing
STRATEGIES
Zoe Bollinger • Director of Client Relations, Bollinger Capital Management
Zoe Bollinger explores the growing trends in ethical and sustainable investing. Starting with a quick look at the history of factoring values and social impact into investment decisions, then taking a deep dive into the current hot topics in sustainable investment such as ESG investing. Finally, she will explore opportunities for traders to use their expertise to develop investment strategies that integrate sustainability goals without sacrificing performance.

Where Is the 2019 Market Timer of the Year Investing in 2020?
STOCKS
Mark Leibovit • Editor and Publisher, LeibovitVRNewsletters.com
Come hear Mark Leibovit, who is bringing his 40 years of experience to highlight market direction, individual stocks, and favorite sectors using both his cyclical, technical, and proprietary Leibovit Volume Reversal analysis from VRtrader.com.

Addressing the China Challenge: China's Vision of Victory
GLOBAL
Kim Githler • Chair and CEO, MoneyShow
Jonathan Ward • Author, China's Vision of Victory
Join MoneyShow's CEO and Chair, Kim Githler, as she chats one-on-one with world-renowned expert of US-China relations, Dr. Jonathan Ward. A few things you can expect to be discussed are Chinese strategy, US-China relations and competition, and what it means for America.




How to Conduct a Professional Review of Your Trading
STRATEGIES
Michael Bellafiore • Co-Founder, SMB Capital
Max Ganik • Trader, SMB Capital
Brett Steenbarger • Professor of Psychiatry & Behavioral Science, SUNY Upstate Medical University
In this 30-minute webinar, Max Ganik, a successful developing trader, will share his monthly trading review with mentor, Mike Bellafiore, and coach, Brett Steenbarger, for a recreation of the formal trading reviews that occur at SMB Capital. Particular focus will be given to identifying trading strengths and areas for improvement, with an emphasis on setting goals and plans for the coming month. Attendees will be encouraged to ask questions of the participants to help them structure their trading reviews as effectively as possible to maximize learning and performance improvement.

Why You Need a New Investment Strategy in a Post-Election World: My 5 Favorite Ways to Profit in 2021
STOCKS
Mark Skousen • Editor, Forecasts & Strategies, Five Star Trader
Even though the two major parties have stark differences in their policies, no matter who runs the federal government, they will face serious challenges—bailing out major industries, state and local governments, and out-of-control spending at the federal level. In this important session, Dr. Mark Skousen will assess the K-style economy, revealing what industries will do well and what markets won't. He will recommend five investment opportunities in technology and mining stocks, the two areas he feels have the most potentially explosive gains.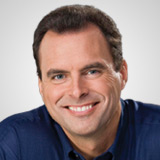 How to Invest When Markets Are Detached from the Real Economy
MARKETS
Lance Roberts • Editor-in-Chief, Real Investment Report
Since the financial crisis, the Federal Reserve has adopted an All-In policy of trying to avoid recessions. The consequences of unprecedented monetary stimulus have led to a detachment of the stock market from the underlying economy. During this session, Lance Roberts will explore what this means and how to approach investing in the current environment.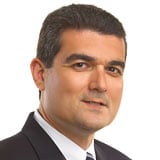 The Discipline Is in the Tool
TOOLS
Boris Schlossberg • Co-Founder, BKForex.com and Managing Partner, BK Asset Management
Traders constantly talk about discipline as a key to trading success, but the fact of the matter is that as humans we are always susceptible to a myriad of behavioral biases that sabotage our trading. That's where execution tools can help us tame our worst vices. In this engaging 30-minute talk, Boris Schlossberg, founder of BK Forex, will discuss his newfound love for trading stock index futures and will demonstrate some of the tools he developed to help him stay true to his setups.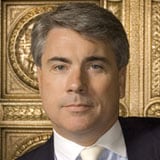 Gold, Energies, Agriculture, Technology, and Consumer Stocks
COMMODITIES
John Person • CEO, John Person, Inc.
These stock types all tend to make seasonal trend reversals during this time. Join John Person as he shares in detail these sectors and targets specific sub-sectors that may present great trading opportunities. What are the next major levels of support and which sector will emerge as the leader? He will walk you through a checklist of specific trades setting up in certain stocks and sectors including how to apply trades using ETFs and leveraged ETFs so that you can utilize targeted option strategies to capitalize on defined risk and reward trading opportunities for these potential moves in their respective time frames.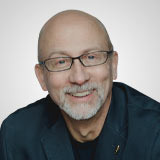 2021: What to Buy Ahead of Time and Why
MARKETS
Keith Fitz-Gerald • Founder, One Bar Ahead™
Many investors were convinced the worst was upon us heading into the Presidential Election, but that's not the case. In fact, 2021 could set the stage for the best sustained stock gains in years. Keith Fitz-Gerald will share his latest thinking on finding big winners, avoiding risks that could trap most investors, and where the markets are heading next.

Frequently Asked Questions