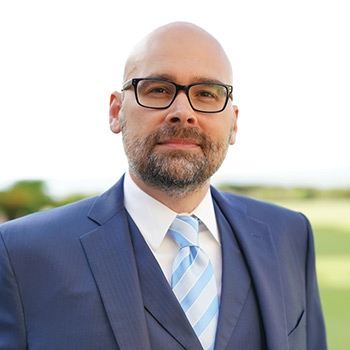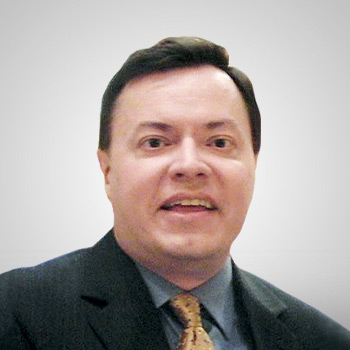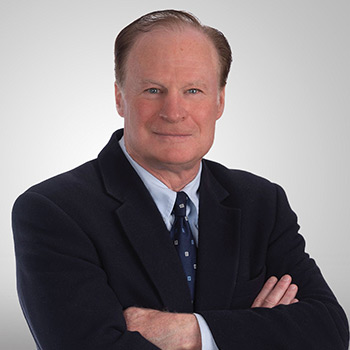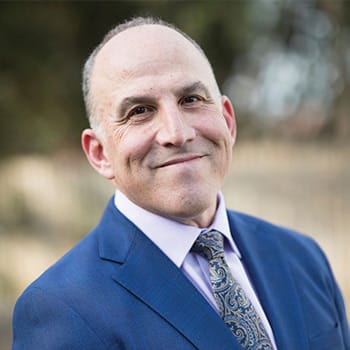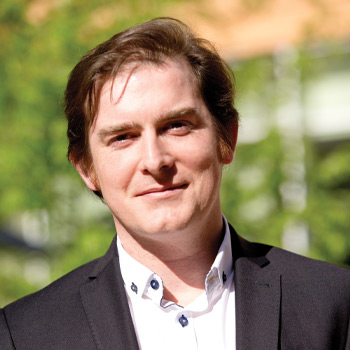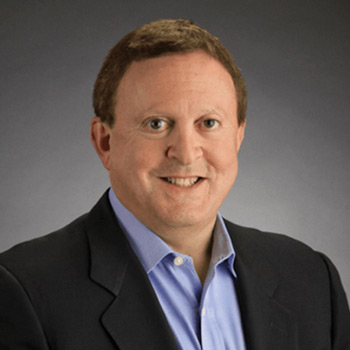 AVAILABLE ON-DEMAND AFTER THE EXPO
MoneyShow Virtual Pass — Get Access to 20+ High-Quality Video Recordings On-Demand from this Virtual Expo
This unique virtual expo brings together America's most successful investing and trading experts to cut through the hype and deliver unique, actionable ideas to give you an edge in the markets regardless of whether the markets are headed up, down, or sidways.
Order now for only $49.00
This Virtual Pass is ideal for any investor or trader who wants to better understand the key drivers of today's economy and markets, as well as the top investment themes and trading trends they need to be paying close attention to now.
How the Virtual Pass Works
The Virtual Pass allows you to soak up knowledge and improve your skills in the markets on your own time and at your own pace. Follow along the speaker's presentation and spot key trends on your own. Watch your favorite sessions multiple times. Pause, rewind, and take notes to ensure you get the most from every session.
Purchase Your Pass
Fill out the credit card form to purchase and receive a receipt.
Email Notification
After the Event, you'll receive an email notification when sessions are available for viewing.
Videos On-Demand
Enjoy multiple hours of high-quality videos, including screen-capture slide presentations.
Session Availability
All session recordings, including PowerPoints (where available), will be posted in your MoneyShow.com dashboard within 7 days after the Event.
Session Access
Go to MoneyShow.com, login to your account, click My Dashboard on upper left under your name, then click My Virtual Passes, and start watching.
Unlimited Access
You will have unlimited, on-demand access to all video recordings from this Event.
What Sessions Will You Get?
Being on the wrong side of the market is the worst thing that can happen to an investor or trader. Our hand-picked experts will help you invest more profitably, trade more effectively, and anticipate changes before the crowd. All of the recorded sessions provide you with practical and actionable content that you can implement immediately to help you protect and grow your portfolio in the coming years.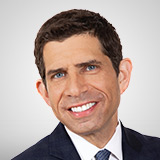 How Philosophy Can Save Your Portfolio
STRATEGIES
Jonathan Hoenig • Portfolio Manager, Capitalistpig Hedge Fund, LLC
Successful investing isn't about always being right in the market, but in your thinking and approach. Because bull markets come and go, it's how you invest, not what you invest in, that makes the biggest difference to your bottom line. Learn the basic philosophy that helped Jonathan Hoenig, a Fox News Contributor and hedge fund manager, beat the S&P 500 over 20 years, in this valuable, actionable talk.


The ETF Architect: Building a Successful Portfolio with Both ETFs and Stocks
ETFs
Carl Delfeld • Chief Analyst, Cabot Explorer
Do you struggle or go back and forth investing in stocks and ETFs? With thousands of options in both, learn a powerful and simple way to combine them through a core and explore approach. Carl Delfeld, known as the ETF Architect, is both an ETF pioneer and has picked stocks for the legendary hedge fund manager Julian Robertson of Tiger Global Management. He is also a former Forbes columnist and ETF expert and author of two books on ETF investing.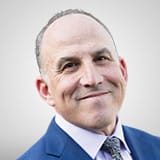 Reposition in May! Worst Six Months Great Time for Sidelines
STOCKS
Jeffrey Hirsch • Editor-in-Chief, The Stock Trader's Almanac & Almanac Investor
Elevated risk has been historically observed during the "Worst Six Months" of the year. Tepid returns during May-October make reducing long exposure and developing a defensive strategy the wise approach. In the Almanac Investor Stock and ETF Portfolios, we do not merely "sell in May and go away." Instead, we take some profits, trim, or outright sell underperforming stock and ETF positions, tighten stop losses, and limit adding new long exposure to positions from sectors that have demonstrated a record of outperforming during the "Worst Months" period.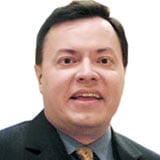 Trading Strategies for Winning with "High-Volatility Breakouts"
TOOLS
Ken Calhoun • President, TradeMastery.com
Popular trading professional Ken Calhoun is a former corporate statistician, quality engineer, and Fortune-500 consultant. He brings a wealth of professional real-money trading experience to the markets and has traded over $41 million in equity trades in a single year. In this session, you'll learn how to scan for and trade the strongest day and swing trading patterns. You'll unlock tips for scanning and trading each day's strongest gaps and breakouts, how to trade using a "ladder" of several trades in a sequence to scale into winners, and how to implement risk management tactics to minimize the cost of trades gone wrong. This is a must-see event and one where you can bring any questions you wish to ask!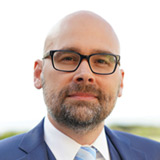 Preparing for 2024: Gold at $2,000? Or the Russell 2000?
MARKETS
Matthew Carr • Founder and Editor, Tipping Point Profits
The Federal Reserve has raised rates at the fastest pace in decades. Inflation stubbornly won't fall to 2%. And the talk over the looming recession casts a shadow of uncertainty. Not to mention, there's a US. Presidential Election less than 18 months away! Join Michael Carr to learn the moves investors must make now to position themselves to profit and protect their portfolios for the maelstrom to come.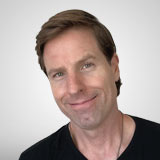 Be Your Own CFO: A Businesslike Approach to Your Personal Finances
FINANCIALS
George Grombacher • Founder & CCO, Money Alignment Academy
Being your own CFO means running your financial life like a business. Americans are struggling with money. Two-thirds are living paycheck-to-paycheck, and the majority are burdened by consumer debt. By applying the best practices of a CFO, we can find financial security and get on the path to prosperity. Join George Grombacher for this empowering session pulling from his 20+ years as a financial advisor and expertise that's landed him on Investopedia's list of the top 100 financial advisors for many years running.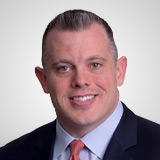 Alternative Investments
ALTERNATIVE INVESTMENTS
Michael Lee • Founder, Michael Lee Strategy
Join Michael Lee as he takes profits to the next level, goes from LP to GP, and rides the trend of a growing industry.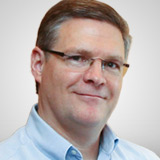 The Help Strategy: A Reliable Profit Provider
TOOLS
Ian Murphy • Founder, Murphy Financial Trading
Introduced in 2019, this daily swing trading strategy has consistently offered traders a steady flow of bankable profits. A pure play on the US equity market, the strategy can be traded with a geared ETF which tracks the S&P500, or by leveraging the power of E-mini futures. This offers the huge advantage of not having to screen lists of stocks looking for something to trade. During this comprehensive session, Ian Murphy will introduce the strategy and explain why it remains one of his go-to money-makers with real-life examples of recently closed trades.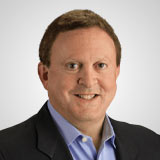 Family Office Trends
STRATEGIES
Ron Diamond • Chairman and CEO, Diamond Wealth
Post-crash, pre covid, every Family Office wanted to do direct deals. And almost everything worked. But as we head into a recession, many of these deals are underwater and Family Offices are starting to reevaluate their investment process.


Why the Wave Principle Is an Ideal Trading Methodology
TOOLS
Michael Madden • Senior Currency Analyst, Elliott Wave International
In this session, Michael Madden will explain why he believes the Wave Principle is the single-best trading methodology available. He'll show you how the features that make it a powerful analytical tool are also perfect for helping you formulate a robust trading plan.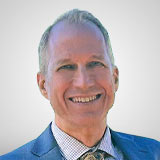 China's Rising Power: What It Means for Investors, Capitalism, and Democracy
GLOBAL
Robert Koepp • Principal, Geoeconomix
China's rise as a modern world power has elicited a range of responses, from admiration to condemnation, excitement to fear, and everything in between. How should investors view the related risks and opportunities, not only from the perspective of financial returns but also considering the implications for global capitalism and democratic freedoms? What fuels China's current economic dynamics and what are the prospects for continued growth? This webinar will provide participants with basic answers to such questions as well as a framework to personally evaluate China's significance for investment and society at large.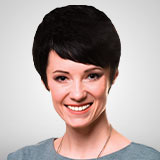 Top Four Entries to Boost Your Trading Results
STOCKS
Inna Rosputnia • CEO, Managed Accounts IR
Markets change very fast. so do trading methods and approaches. Join Inna Rosputnia, CEO of Managed Accounts IR, to learn the top 4 entries to improve your trading results in modern markets.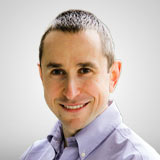 Energy Sector AMA "Ask Me Anything": A Broad-Based Update on the Sector
ENERGY
Pavel Molchanov • Managing Director, Raymond James & Associates
Oil prices approached their year-to-date lows in May. At a macro level, monetary tightening remains front and center in the headlines. Interest rate hikes around the world have the effect of dampening economic growth and thus oil demand. Meanwhile, oil market trading volumes are also at unusually low levels. In early April, the OPEC production cut provided a reminder that supply-side variables also need to be watched, even though the oil market's attention is firmly on the demand side of the equation. We are also monitoring the impact of sanctions and divestments on the Russian oil industry, as well as the outlook for capital spending industrywide. This discussion will also cover the latest in energy transition. What is happening with climate policy in China, Europe, and the U.S.? How are wind, solar, and other renewables scaling? What is the outlook for electric vehicle sales, and what is the read-through for oil demand?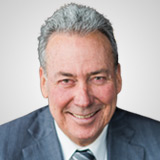 The Mining Cycle
PRECIOUS METALS
David Morgan • Precious Metals Analyst, TheMorganReport.com
It is all about timing. Yes, we know that about the markets generally, but with mining there is a certain reaction taken by the markets that is quite predictable. Knowing this information, you will be in the top five percent of all mining stock investors.


Frequently Asked Questions
The Virtual Pass allows you to watch all of the video and audio presentations on-demand from each specific in-person conference or Virtual Expo. With your Virtual Pass, you can soak up knowledge and improve your investing or trading skills on your own time and at your own pace. Watch your favorite sessions multiple times. Pause, rewind, and take notes to ensure you get the most from every session.
How much does a virtual pass cost?
The cost of a single virtual pass is FREE for MoneyShow Pro and MoneyShow+ annual members.
On-demand session recordings for this virtual expo cost $39 for non-annual members, but if you purchase during the expo you get an extra 10% discount.
To get the best bang for your buck, we are introducing the MoneyShow+ annual subscription, which gives you access to ALL on-demand video recordings from this in-person conference and ALL Virtual Expos for one full year. Click here to sign up for MoneyShow+, instead of just a single virtual pass, and ensure you don't miss any of the insights and actionable advice throughout the year.
How do I watch on-demand sessions after I purchase my virtual pass?
Click on the "MoneyShow.com dashboard" link on your purchase confirmation, which will automatically log you into your MoneyShow.com account. Or, you can simply log into MoneyShow.com (with the same email you used to purchase your Virtual Pass).
Once you are logged in, you can update your password within your profile.
Click "My Virtual Passes."
Select the video you want using the "Filter" function on top of the page and start watching.
For future events, you will be notified via email that session recordings are available to view after the conclusion of the event.
For past events, you can watch presentations as soon as you complete your purchase.
When will the session recordings be released?
Some videos for upcoming Virtual Expos are typically released on the last day of the Expo, with all videos uploaded to your MoneyShow.com dashboard 7 days after the Virtual Expo ends. Videos for Virtual Expos that have already happened are available for viewing as soon as you receive your purchase confirmation.
Can I watch the video recordings on any device?
Yes! Video recordings can be viewed on your desktop, laptop, tablet, or smartphone.
How long are the videos recordings?
Most of the sessions are 30 minutes; all include Q&A.
Can I purchase just a single session?
Unfortunately, you cannot purchase individual sessions a la carte. If you want access to a specific session you will need to purchase the virtual pass.
What is the cancellation and privacy policy?
All Virtual Pass sales are final and no refunds will be made. Please view our
privacy policy here
. Please note, when you purchase a Virtual Pass, you agree that you will NOT share, trade, give away, or sell your virtual pass to a third party.
What if I still have questions?
You can call the MoneyShow Client Relations department at 800-970-4355, or e-mail
customerservice@moneyshow.com
. Please note that our regular business hours are 9:00 am - 5:30 pm, Eastern Time, Monday through Friday.