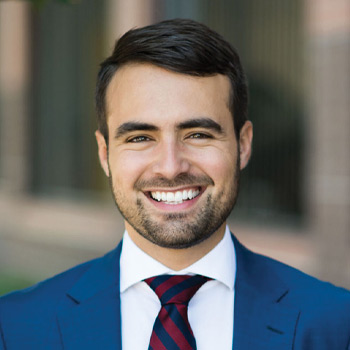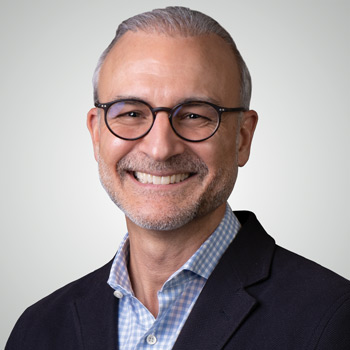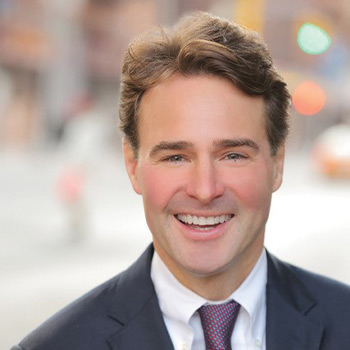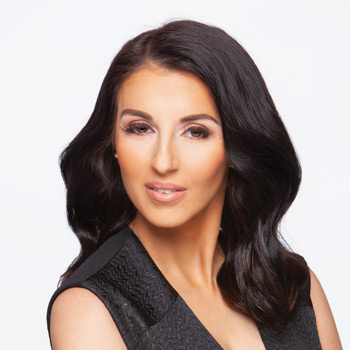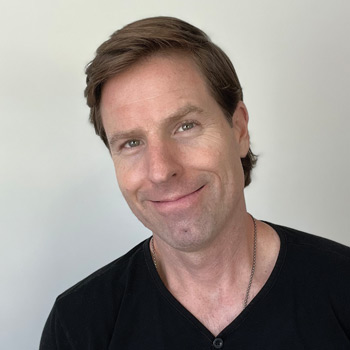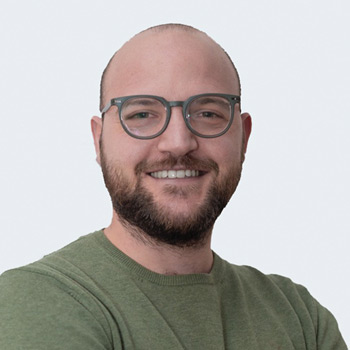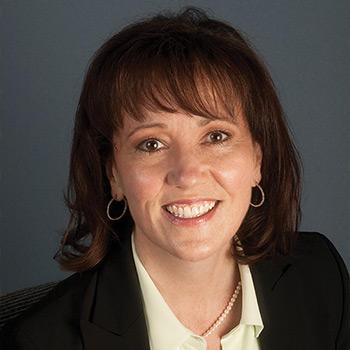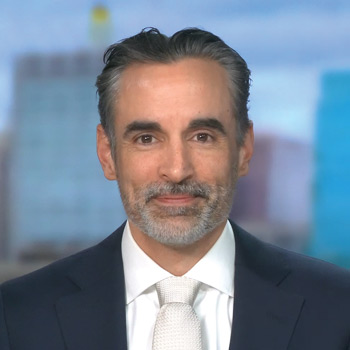 AVAILABLE ON-DEMAND AFTER THE EXPO
MoneyShow Virtual Pass — Get Access to 25+ High-Quality Video Recordings On-Demand from This Virtual Expo
This unique virtual expo brings together America's most successful investing and trading experts to cut through the hype and deliver unique, actionable ideas to give you an edge in the markets regardless of whether the markets are headed up, down, or sidways.
Order now for only $49.00
This Virtual Pass is ideal for any investor or trader who wants to better understand the key drivers of today's economy and markets, as well as the top investment themes and trading trends they need to be paying close attention to now.
How the Virtual Pass Works
The Virtual Pass allows you to soak up knowledge and improve your skills in the markets on your own time and at your own pace. Follow along the speaker's presentation and spot key trends on your own. Watch your favorite sessions multiple times. Pause, rewind, and take notes to ensure you get the most from every session.
Purchase Your Pass
Fill out the credit card form to purchase and receive a receipt.
Email Notification
After the Event, you'll receive an email notification when sessions are available for viewing.
Videos On-Demand
Enjoy multiple hours of high-quality videos, including screen-capture slide presentations.
Session Availability
All session recordings, including PowerPoints (where available), will be posted in your MoneyShow.com dashboard within 7 days after the Event.
Session Access
Go to MoneyShow.com, login to your account, click My Dashboard on upper left under your name, then click My Virtual Passes, and start watching.
Unlimited Access
You will have unlimited, on-demand access to all video recordings from this Event.
What Sessions Will You Get?
Being on the wrong side of the market is the worst thing that can happen to an investor or trader. Our hand-picked experts will help you invest more profitably, trade more effectively, and anticipate changes before the crowd. All of the recorded sessions provide you with practical and actionable content that you can implement immediately to help you protect and grow your portfolio in the coming years.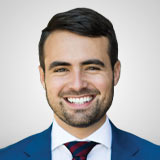 Gold: A Far Superior Alternative
PRECIOUS METALS
Tavi Costa • Portfolio Manager, Crescat Capital
In a world where policymakers must inevitably intervene to suppress the cost of debt, irrespective of varying perspectives on the potential effectiveness of such actions, gold would likely emerge as a key monetary asset to own carrying centuries of credibility as hard money. This is particularly relevant today as the valuation of US Treasuries remains historically expensive.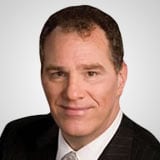 The Second Half!
MARKETS
Phil Flynn • Senior Energy Analyst, The PRICE Futures Group
Oil prices disappointed in the first half, but what lies ahead? Could the second half be explosive? How to take advantage of the "great tightening."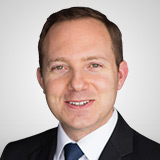 Against the Odds: The TCW New America Premier Equities Fund
FUNDS
Joseph Shaposhnik • Portfolio Manager, TCW Group
Key investment strategies for selecting predictable growth businesses that compound free cash flow. The TCW New America Premier Equities Fund is rated 5 stars by Morningstar and has beaten 95% of its peers since the fund's inception 7 years ago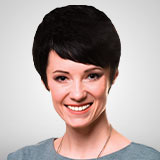 Top 3 Ways to Invest in 2023- 2024
TRADING
Inna Rosputnia • CEO, Managed Accounts IR
An unstable economy and political uncertainty make it much more difficult to find good investment opportunities. At Managed Accounts IR, we can make money, even when a recession knocks on the door and the sky falls on Wall Street. Imagine what a bull market can do for your returns! Join Inna Rosputnia, CEO of Managed Accounts IR, to uncover the top 3 ways to invest in 2023-2024.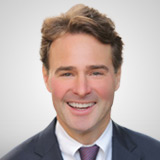 News, Noise, & Money: Exploring the Intersection of Wall Street and Television
TRADING
Adam Johnson • Founder, BullseyeBrief.com
The past 18 months have proven the most challenging trading environment since the Financial Crisis, possibly even the past several decades. Yet targeted data and thoughtful analysis helped traders stay level-headed, even as many of TV's talking heads lost theirs. Former Bloomberg anchor and veteran portfolio manager Adam Johnson shares some of his secrets that got him through the storm, navigating the gulf between fact and fiction.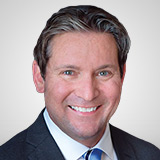 In a Low-Return World, Investors Have Options
OPTIONS
Michael Oyster • CFA, CAIA, Options Solutions
Beginning in 1981, interest rates embarked upon a 40+ year run of consistently declining. This systemic decline in rates supported one of the greatest long-term bull markets for stocks in history. Given the magnitude and duration of the stock market advance, many investors believe that the outsized returns that have been enjoyed for years should be expected into perpetuity. Such a belief may leave many disappointed. History shows that when the stock market fails to return 10% or more each year, certain options strategies have consistently outperformed. Other options-based strategies can be deployed to enhance returns when stock market performance is low.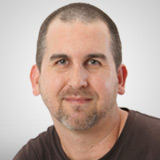 Investing in the ChatGPT Era
TECHNOLOGY
Tom Taulli • Author, Generative AI: How ChatGPT and Other AI Tools Will Revolutionize Business
AI companies have been some of the biggest winners this year. But this is not temporary or hype. AI represents a transformational secular trend that will offer significant opportunities for investors. Tom Taulli, the author of Generative AI: How ChatGPT and Other AI Tools Will Revolutionize Business, shows how to identify the next breakout winners and how to avoid the pitfalls.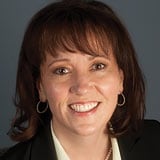 Level Up Your Trading with MarketDiem by Investor's Business Daily
STOCKS
Amy Smith • National Speaker, Investor's Business Daily
IBD's MarketDiem newsletter gives you hand-picked trade ideas for stocks and options right in your inbox every weekday during market hours. Our team does the research, so you get smarter trading insights, timely market analysis, and even bite-size investing lessons--all in a quick 5-minute read. Subscribe today for $4.99 per month or just $20 for the entire year.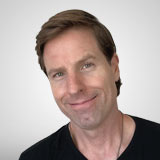 How to Get Good at Money
MONEY MANAGEMENT
George Grombacher • Founder & CCO, Money Alignment Academy
Join George Grombacher as he teaches you how to break the cycle of living paycheck to paycheck with some practical tools to get you on the path to financial security and peace of mind. Learn the eight steps for setting financial goals, the four key questions to ask to identify and break free from the negative behaviors keeping you stuck, and the three most important rules of personal finance.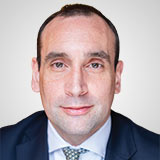 How to Make a Return from Company Breakups (Spinoffs)
STOCKS
Jim Osman • Founder and Portfolio Lead, The Edge Consulting Group
Spinoffs are an uncovered area. With individual stocks showing less value as the market rises, Spinoffs have proven to make returns through any environment. Investors should be looking out for them.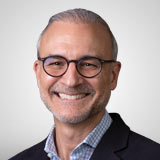 The Power of Silver
PRECIOUS METALS
Peter Krauth • Author, The Great Silver Bull & Silver Stock Investor
Stock and bond bull markets have peaked making alternative assets crucial. Silver has two huge price drivers: solar panels and investment. The green transition is making silver irreplaceable, generating record demand and record deficits for the metal. But silver is also an inflation hedge and safe haven, which lowers portfolio risk while increasing returns. Does your portfolio have enough silver?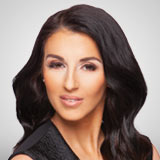 Passion Investing: How Investors Can Leverage Alternative Investments to Align Their Portfolio with Their Passions
ALTERNATIVE INVESTMENTS
Shana Orczyk Sissel • Founder & President, Banrion Capital Management
Peter Lynch once said, Know what you own and know why you own it. There are many ways investors have interpreted this lesson over the years, but at its core what I think Lynch meant was to invest in what you know and invest in what you love. Those two things are intertwined in many ways. The world of Alternative Investments is broad and includes everything from private equity, hedge funds to collectibles and real estate. Everyone is capable of investing in ways that align with their personal passions, whether those passions be driven by ego or impact. Learn more about how investing in the alternative space can bring the benefits of diversification but also create a personal connection to your portfolio.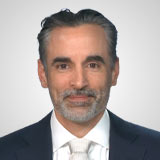 Asset Allocation Outlook: When Conventional Wisdom Fails
GLOBAL
Sebastien Page • Head of Global Multi-Asset and Chief Investment Officer, T. Rowe Price
Global market conditions have shifted meaningfully over the last few years as a result of crippling pandemic restrictions, hawkish central bank policies, and heightened geopolitical tensions. This has forced investors to re-underwrite their estimates for interest rates, global growth, and corporate profitability and solvency. While few factors ever remain constant, change seems to have cemented its place in markets, and as such, it is key for investors to remain both agile and selectively contrarian in order to capitalize on potential dislocations. I will share observations across markets, provide insights on where investors may selectively find opportunities over the next 12 months, and address your most pressing questions.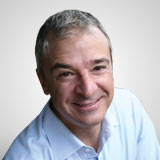 The Pros and Cons of the FedNow Program and CBDCs
Cryptocurrency
Merlin Rothfeld • Senior Director, Online Trading Academy
This session will provide a comprehensive exploration of the new FedNow program and Central Bank Digital Currencies (CBDCs), shedding light on their transformative potential in the realm of finance. Participants will gain a deep understanding of the FedNow program, its objectives, and key features as well as trading and investment opportunities created with this new technology. Additionally, the seminar will delve into the rise of CBDCs globally, examining the motivations driving their development and the opportunities they present. Financial markets are upgrading their technology for the first time in decades, let's prepare for it!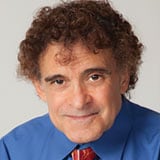 The Predictive Power of Market Cycles
MARKETS
Jake Bernstein • Publisher, The Jake Bernstein Online Weekly Capital Markets Report and Analysis
Richard Smith • Chairman, The Foundation for the Study of Cycles (FSC)
Dr. Richard Smith, internationally recognized market cycles analyst and chairman of the nonprofit Foundation for the Study of Cycles and Jake Bernstein, publisher of The Jake Bernstein Online Weekly Capital Markets Report and Analysis, will open your eyes to the use of cyclical analysis in forecasting price trends in stocks, commodities, futures, and crypto. Using powerful tools that identify and analyze cycles of numerous lengths into a usable forecasting model, they will demonstrate a variety of cycles and their applicability to trading, especially when combined with artificial intelligence tools. Look into the future with cycles and seasonals.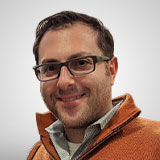 Using Elliott Wave Analysis to Target Sector Rotation Opportunities
ETFs
Zachary Mannes • Senior Analyst, US Equities, ElliottWaveTrader.net
Garrett Patten • Senior Analyst, US Equities and US & World Indices, ElliottWaveTrader.net
Elliott Wave senior analysts Zac Mannes and Garrett Pattten explain how they use Elliott Wave to stay on top of rotation opportunities between sector ETFs and get clues as to what the broad market will do. The session will also cover their outlook on metals, including copper and platinum, as well as some of the agricultural soft commodities, and projections for miners over the coming year.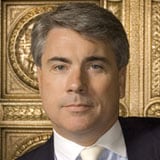 Scanning Tips & Tricks to Act on for High Probability Stock Trades
TRADING
John Person • CEO, John Person, Inc.
Learn how to set up a scanning function using two trading tools that give traders the best edge to determine high-probability breakout stock trades. This session will also share which time frames to use and when to check for new signals. Many times, traders react to a price move only to get sucked in on a false move. To reduce these bad signals this workshop will show what conditions help filter out and highlight more reliable trades.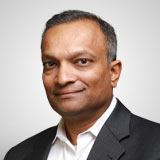 Bitcoin, Digital Assets, and the Future of Central Bank Digital Currencies (CBDC)
Cryptocurrency
Viral Tolat • Founder, Chairman, & CTO, Neural Engines, Inc.,
Bitcoin has become the dominant digital currency since its creation. The underlying technology, called blockchain, has been used to create many other digital assets and now countries are making plans to use this underlying technology to create digital versions of their currencies. In this webinar, we will present a brief history of Bitcoin and then discuss the evolution of newer digital assets and CBDCs (Central Bank Digital Currencies). Viewers will learn about the technology underlying Bitcoin and Digital Currencies, wallets, security, and how transactions will work. We will also present the security benefits as well as the pitfalls of moving to a cashless system.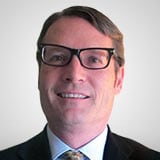 Biotech Stocks for 2023 and Beyond
TECHNOLOGY
John McCamant • Editor, Medical Technology Stock Letter
With hundreds of biotech companies to invest in, stock selection is paramount. In this session John will highlight past biotech winners to help frame current biotech recommendations.

Next-Step Investing: Building a Portfolio for the Next Bull Run!
MARKETS
Nancy Zambell • Chief Analyst, Cabot Money Club
This workshop will give investors (conservative, moderate, and aggressive) the 5 simple tools to reset your portfolio for the next leg of the bull market.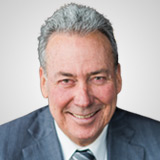 What Is the Correct Amount of Precious Metals to Own?
PRECIOUS METALS
David Morgan • Precious Metals Analyst, TheMorganReport.com
Some investors go overboard with their allocation. Join David Morgan and examine the amount that works best.


Frequently Asked Questions
The Virtual Pass allows you to watch all of the video and audio presentations on-demand from each specific in-person conference or Virtual Expo. With your Virtual Pass, you can soak up knowledge and improve your investing or trading skills on your own time and at your own pace. Watch your favorite sessions multiple times. Pause, rewind, and take notes to ensure you get the most from every session.
How much does a virtual pass cost?
The cost of a single virtual pass is FREE for MoneyShow Pro and MoneyShow+ annual members.
On-demand session recordings for this virtual expo cost $39 for non-annual members, but if you purchase during the expo you get an extra 10% discount.
To get the best bang for your buck, we are introducing the MoneyShow+ annual subscription, which gives you access to ALL on-demand video recordings from this in-person conference and ALL Virtual Expos for one full year. Click here to sign up for MoneyShow+, instead of just a single virtual pass, and ensure you don't miss any of the insights and actionable advice throughout the year.
How do I watch on-demand sessions after I purchase my virtual pass?
Click on the "MoneyShow.com dashboard" link on your purchase confirmation, which will automatically log you into your MoneyShow.com account. Or, you can simply log into MoneyShow.com (with the same email you used to purchase your Virtual Pass).
Once you are logged in, you can update your password within your profile.
Click "My Virtual Passes."
Select the video you want using the "Filter" function on top of the page and start watching.
For future events, you will be notified via email that session recordings are available to view after the conclusion of the event.
For past events, you can watch presentations as soon as you complete your purchase.
When will the session recordings be released?
Some videos for upcoming Virtual Expos are typically released on the last day of the Expo, with all videos uploaded to your MoneyShow.com dashboard 7 days after the Virtual Expo ends. Videos for Virtual Expos that have already happened are available for viewing as soon as you receive your purchase confirmation.
Can I watch the video recordings on any device?
Yes! Video recordings can be viewed on your desktop, laptop, tablet, or smartphone.
How long are the videos recordings?
Most of the sessions are 30 minutes; all include Q&A.
Can I purchase just a single session?
Unfortunately, you cannot purchase individual sessions a la carte. If you want access to a specific session you will need to purchase the virtual pass.
What is the cancellation and privacy policy?
All Virtual Pass sales are final and no refunds will be made. Please view our
privacy policy here
. Please note, when you purchase a Virtual Pass, you agree that you will NOT share, trade, give away, or sell your virtual pass to a third party.
What if I still have questions?
You can call the MoneyShow Client Relations department at 800-970-4355, or e-mail
customerservice@moneyshow.com
. Please note that our regular business hours are 9:00 am - 5:30 pm, Eastern Time, Monday through Friday.