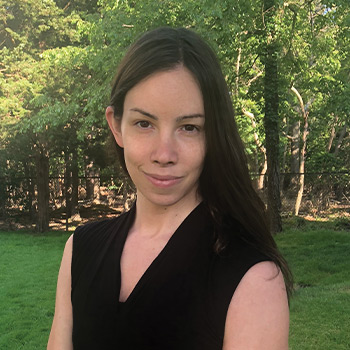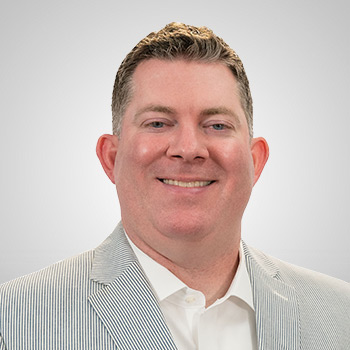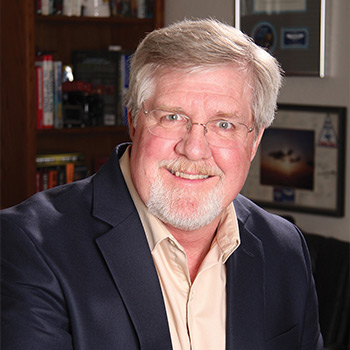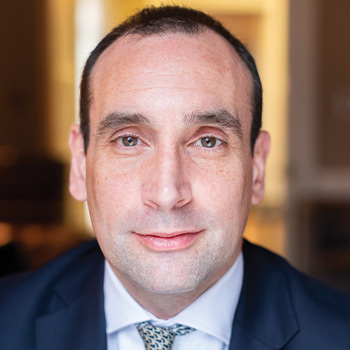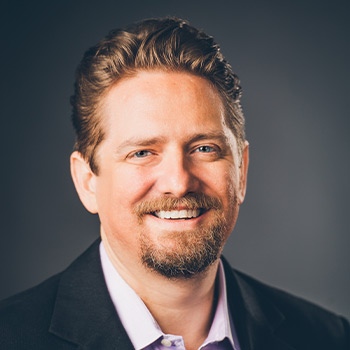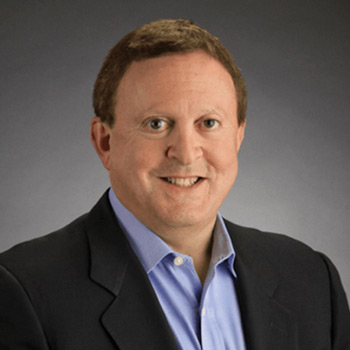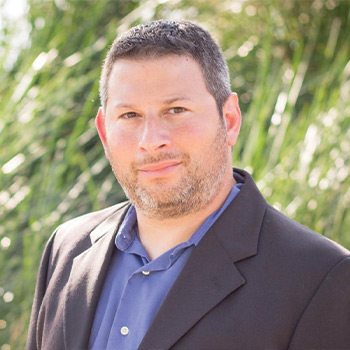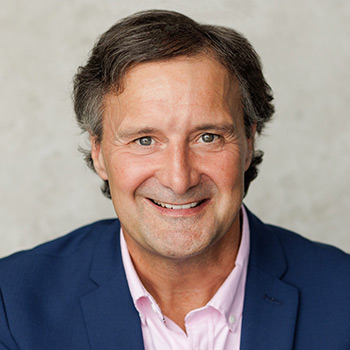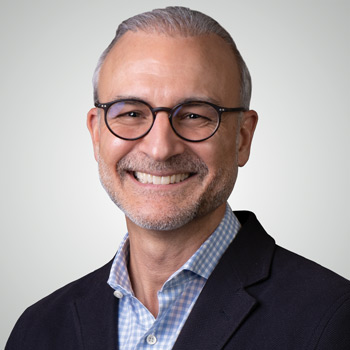 AVAILABLE ON-DEMAND AFTER THE EXPO
MoneyShow Virtual Pass — Get Access to High-Quality Video Recordings On-Demand from this Virtual Expo
This unique virtual expo brings together America's most successful investing and trading experts to cut through the noise by revealing the most critical forces that will impact the economy and the markets in the post-election environment.
Order now for only $49.00
There is no need to miss out on valuable education that can make or break your performance in the stock market. MoneyShow's Virtual Pass delivers all the great keynotes, workshops, panels, and product demos shared during each virtual event in an easily accessible format on-demand. Explore the extensive library of presentations available in the Virtual Pass below, and stream dozens of your favorite experts on your own time, at your own pace.
How the Virtual Pass Works
The Virtual Pass allows you to soak up knowledge and improve your skills in the markets on your own time and at your own pace. Follow along the speaker's presentation and spot key trends on your own. Watch your favorite sessions multiple times. Pause, rewind, and take notes to ensure you get the most from every session.
Purchase Your Pass
Fill out the credit card form to purchase and receive a receipt.
Email Notification
After the Event, you'll receive an email notification when sessions are available for viewing.
Videos On-Demand
Enjoy multiple hours of high-quality videos, including screen-capture slide presentations.
Session Availability
All session recordings, including PowerPoints (where available), will be posted in your MoneyShow.com dashboard within 7 days after the Event.
Session Access
Go to MoneyShow.com, login to your account, click My Dashboard on upper left under your name, then click My Virtual Passes, and start watching.
Unlimited Access
You will have unlimited, on-demand access to all video recordings from this Event.
What Sessions Will You Get?
Being on the wrong side of the market is the worst thing that can happen to an investor or trader. Our hand-picked experts will help you invest more profitably, trade more effectively, and anticipate changes before the crowd. All of the recorded sessions provide you with practical and actionable content that you can implement immediately to help you protect and grow your portfolio in the coming years.
Navigating the Digital Asset Industry
Cryptocurrency
Lyn Alden Schwartzer • Analyst, ElliottWaveTrader.net
This presentation will begin with an analysis of the major supply and demand drivers of bitcoin price action, and why bitcoin is a useful portfolio asset from a trading or investing perspective. The second half of the presentation will cover the venture investment landscape of the digital asset industry, with a focus on the pitfalls to avoid.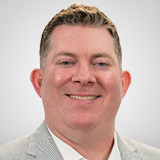 What Really Matters When it Comes to Investing and Markets?
MARKETS
Ryan Detrick • Chief Market Strategist, Carson Group
There are so many opinions and takes, people have the same data yet come to wildly different conclusions. In this virtual webinar, Ryan Detrick will discuss what really matters to investors and show why this bull market still has plenty of legs left.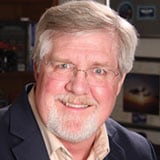 Fixed Income Investing with These Special ETFs
ETFs
Tim Plaehn • Lead Research Analyst, Investors Alley, a Subsidiary of Magnifi Communities
The bond market drawdown that started in August 2020 has been the longest decline in the history of the bond market. Investors with assets in bond funds have suffered through a three-year bear market. Unfortunately, the way bond funds operate makes it nearly impossible to recover the losses. In this presentation, Tim will explain how bond funds operate and the problems with traditionally operated funds. He will also give you high-yield alternatives with a different structure that eliminates the biggest problem with traditional bond funds and ETFs. He'll even show you how to incorporate them into your portfolio.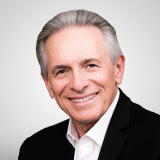 How to Analyze Relative Strength in a Bear Phase to Determine the Potential Winners in the Next Bull Phase
TRADING
Harry Boxer • Author, TheTechTrader.com
Harry Boxer will review and analyze the technical indicators and chart patterns of prospective relative strength leaders with the strongest positively diverging market analytics in a bear phase to determine which stocks might be the most likely candidates to lead the way higher during the next bull phase.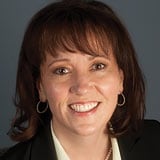 Level Up Your Trading with MarketDiem by Investor's Business Daily
MARKETS
Amy Smith • National Speaker, Investor's Business Daily
IBD's MarketDiem newsletter gives you hand-picked trade ideas for stocks and options right in your inbox every weekday during market hours. Our team does the research, so you get smarter trading insights, timely market analysis, and even bite-size investing lessons--all in a quick 5-minute read. Subscribe today for $4.99 per month or just $20 for the entire year.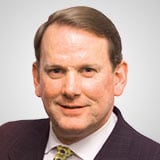 Anticipating Q4-ia
MARKETS
Sam Stovall • Chief Investment Strategist, CFRA Research
The S&P 500 fell into "Pullback" mode on September 21, declining by more than 5% since the July 31 post-bear high. Investors now wonder if they should bail out of stocks for fear of further declines. Even though additional near-term weakness may be in order, history suggests but does not guarantee, that it would be wiser to prepare for a recovery than retreat. Come hear Sam Stovall, CFRA's Chief Investment Strategist, put today's market backdrop into historical context by discussing how far the S&P 500 may fall and where investment opportunities await.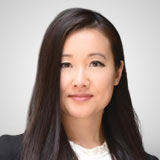 Capturing EM Opportunities Amid Geopolitical Risk
ETFs
Perth Tolle • Founder, Life + Liberty Indexes
Perth Tolle started the first and only freedom-weighted index, The Freedom 100 Emerging Markets index (FRDM). FRDM, which has about $625 million under management, literally invests in Freedom. It uses personal and economic freedom metrics as primary factors in its investment process. Perth spent some of her formative years in China and has created an index that excludes authoritarian regimes. As such, the index dodged both Russia when it invaded Ukraine and this latest China implosion. Her fund is outperforming ex-China EM funds in addition to the broader category and demonstrating that authoritarianism is a real tail-risk for investors.


How To Profit from the Global Cannabis Boom
ALTERNATIVE INVESTMENTS
Jerry Robinson • Trend Trader and Trading Coach, Followthemoney.com
In this immensely profitable teaching, economist and long-term cannabis investor Jerry Robinson examines the explosive growth potential of the blossoming cannabis industry and what new investors should know before taking the plunge into this exciting, but extremely risky, industry. While the history of the cannabis plant goes back millennia, it is only in the 21st century that investors can gain investment exposure to the future of this burgeoning new investment space. As a long-term investor in the cannabis industry, Jerry Robinson will introduce you to what he has learned about investing in this new and growing market including the evolving legal status of this controversial plant, the expected long-term growth prospects, and how to identify high-quality cannabis stocks on your own.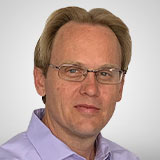 A Fireside Chat with Mark Mobius
GLOBAL
Mike Larson • Editor-in-Chief, MoneyShow
Mark Mobius • Co-Founder, Mobius Capital Partners
Join MoneyShow Editor-in-Chief, Mike Larson, as he discusses the global economic backdrop and market conditions with legendary investor Mark Mobius. You'll get critical insights about the Federal Reserve's future policy path, the outlook for the U.S. dollar and other currencies, opportunities in key foreign markets, and much more in this lively and educational session. Mark will also discuss the relevance of the topics he raised in his landmark book The Inflation Myth and the Wonderful World of Deflation.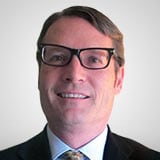 Biotech Bear Market Opportunities
TECHNOLOGY
John McCamant • Editor, Medical Technology Stock Letter
Our recent recommendation of THRN, up 68%, was just the tip of the M&A iceberg as both Big Pharma and Big Bio have bulging war chests.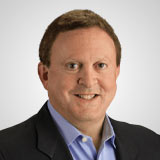 Major Trends for Family Offices
ALTERNATIVE INVESTMENTS
Ron Diamond • Chairman and CEO, Diamond Wealth
Join Ron Diamond as he discusses major trends that are occurring in the Family Office industry. He will discuss how and why Family Offices are disrupting the private equity and venture capital industries. He will also talk about the major impact that Family Offices are having in the world of philanthropy. Lastly, he will explain the impact Family Offices will experience from the largest transfer of wealth in history—: $84.4 trillion is being transferred from the baby boomers to the next generation in the next 20 years.

How to Navigate the Stock Market
MARKETS
David Green • Instructor, Wall Street Global Trading Academy
Peter Tuchman • Moderator-In-Chief, The Wall Street Global Trading Academy
In this presentation, you will learn how to successfully navigate the stock market using price, action, technical analysis, and risk management in this new time we are living in. The new democratization of the retail trading community will be addressed for first-time traders as well as institutional traders in the market as we see it today.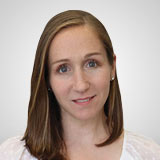 Accredited Investors & Mining Markets: Near and Medium-Term Strategies
PRECIOUS METALS
Gwen Preston • Editor, Resource Maven
The metals markets are still bobbing along, unable to turn upward until investors start to position for economic growth. Seasonal patterns create opportunity in these sideways days; meanwhile, growing supply-demand gaps are coiling a spring that will send metals much higher when this market does get going. Accredited investors can position for both.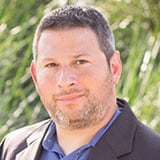 Profiting From the New Evolution of Options Trading
OPTIONS
Jay Soloff • Lead Options Analyst, Investors Alley, a Subsidiary of Magnifi Communities
Option trading has become immensely popular in recent years. The influx of new traders has changed the way that many options are priced, especially in single stocks. This recent evolution of options pricing has opened a new set of opportunities to profit from trading. It's important to understand what has changed over time in the options industry, so we can then discuss what strategies can be used to take advantage of the new paradigm.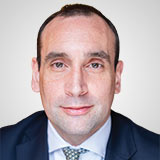 Mimic the Insiders: How Management's Trading Can Boost Your Returns
TRADING
Jim Osman • Founder and Portfolio Lead, The Edge Consulting Group
Discover the hidden strategies of top management insiders and how their trading decisions can be a goldmine for savvy investors. Dive into a proven approach to amplify your portfolio returns by understanding and emulating the moves of those who know their companies best.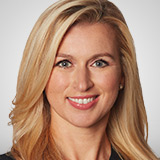 Confronting the Implications of Higher-for-Longer Rates - In Public and Private Markets
MARKETS
Anastasia Amoroso • Managing Director, Chief Investment Strategist, iCapital
The world changed in a hurry just in the last few months, as the 10-year US Treasury yield rose to the highest yields since '07. On the one hand, that's a great opportunity to lock in this yield, but on the other—what if yields move higher still, do we really want to be in long-term fixed income? In this session, we will explore what's behind the move higher in rates, what's the outlook for asset classes ahead, and importantly, why today's investors in this return to the old normal rate regime need new tools in their portfolios, which we find increasingly available in private markets.

Mark Leibovit's Market Forecast for the Major Markets
MARKETS
Mark Leibovit • Editor and Publisher, LeibovitVRNewsletters.com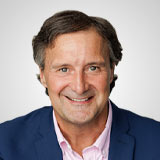 The Boring 20s
TOOLS
Murray Gunn • Head of Global Research, Elliott Wave International
Some believe that this decade is in for a repeat of the "roaring 1920s". On the contrary, Elliott wave analysis suggests that it may be just the opposite. Murray Gunn from Elliott Wave International will take you through some stunning charts to show you why.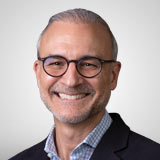 Use Silver Financing Warrants to Buy Shares Below Market!
PRECIOUS METALS
Peter Krauth • Author, The Great Silver Bull & Silver Stock Investor
Silver is in the midst of a generational bull market. Silver companies must raise capital to fund exploration. Financing is often sweetened with warrants to compensate for risk and provide huge additional gains. My new subscription service, Silver Premium, helps accredited investors access private or exclusive deals.


Frequently Asked Questions
The Virtual Pass allows you to watch all of the video and audio presentations on-demand from each specific in-person conference or Virtual Expo. With your Virtual Pass, you can soak up knowledge and improve your investing or trading skills on your own time and at your own pace. Watch your favorite sessions multiple times. Pause, rewind, and take notes to ensure you get the most from every session.
How much does a virtual pass cost?
The cost of a single virtual pass is FREE for MoneyShow Pro and MoneyShow+ annual members.
On-demand session recordings for this virtual expo cost $39 for non-annual members, but if you purchase during the expo you get an extra 10% discount.
To get the best bang for your buck, we are introducing the MoneyShow+ annual subscription, which gives you access to ALL on-demand video recordings from this in-person conference and ALL Virtual Expos for one full year. Click here to sign up for MoneyShow+, instead of just a single virtual pass, and ensure you don't miss any of the insights and actionable advice throughout the year.
How do I watch on-demand sessions after I purchase my virtual pass?
Click on the "MoneyShow.com dashboard" link on your purchase confirmation, which will automatically log you into your MoneyShow.com account. Or, you can simply log into MoneyShow.com (with the same email you used to purchase your Virtual Pass).
Once you are logged in, you can update your password within your profile.
Click "My Virtual Passes."
Select the video you want using the "Filter" function on top of the page and start watching.
For future events, you will be notified via email that session recordings are available to view after the conclusion of the event.
For past events, you can watch presentations as soon as you complete your purchase.
When will the session recordings be released?
Some videos for upcoming Virtual Expos are typically released on the last day of the Expo, with all videos uploaded to your MoneyShow.com dashboard 7 days after the Virtual Expo ends. Videos for Virtual Expos that have already happened are available for viewing as soon as you receive your purchase confirmation.
Can I watch the video recordings on any device?
Yes! Video recordings can be viewed on your desktop, laptop, tablet, or smartphone.
How long are the videos recordings?
Most of the sessions are 30 minutes; all include Q&A.
Can I purchase just a single session?
Unfortunately, you cannot purchase individual sessions a la carte. If you want access to a specific session you will need to purchase the virtual pass.
What is the cancellation and privacy policy?
All Virtual Pass sales are final and no refunds will be made. Please view our
privacy policy here
. Please note, when you purchase a Virtual Pass, you agree that you will NOT share, trade, give away, or sell your virtual pass to a third party.
What if I still have questions?
You can call the MoneyShow Client Relations department at 800-970-4355, or e-mail
customerservice@moneyshow.com
. Please note that our regular business hours are 9:00 am - 5:30 pm, Eastern Time, Monday through Friday.