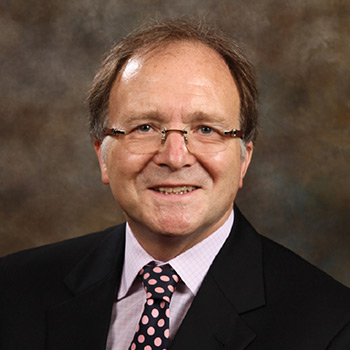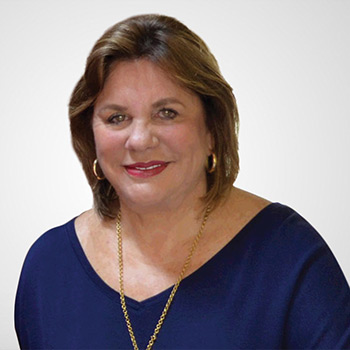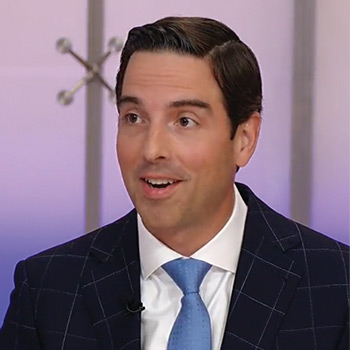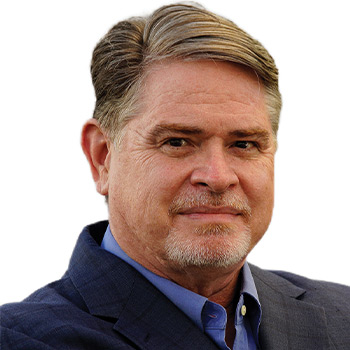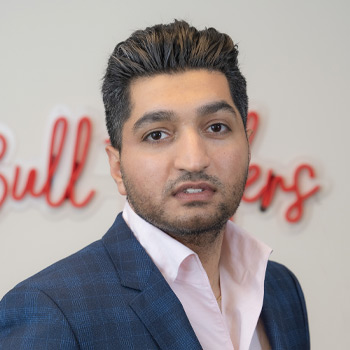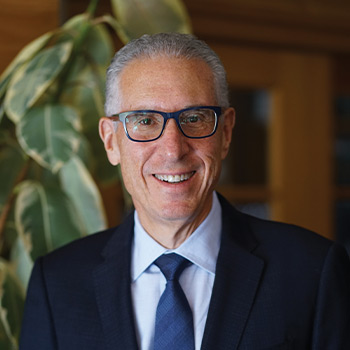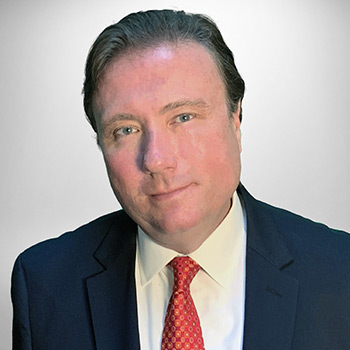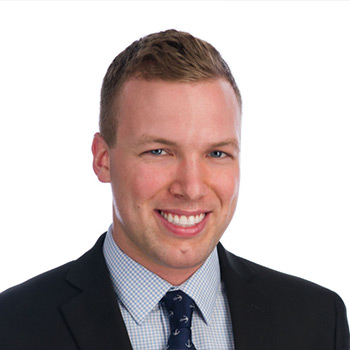 AVAILABLE ON-DEMAND STARTING AFTER THE EXPO
MoneyShow Virtual Pass — Get Access to High-Quality Video Recordings On-Demand from This Virtual Expo
This unique virtual expo brings together America's most successful investing and trading experts to cut through the hype and deliver unique, actionable ideas to give you an edge in the markets regardless of whether the markets are headed up, down, or sideways.
Order now for only $49.00
This Virtual Pass is ideal for any investor or trader who wants to better understand the key drivers of today's economy and markets, as well as the top investment themes and trading trends they need to be paying close attention to now.
How the Virtual Pass Works
The Virtual Pass allows you to soak up knowledge and improve your skills in the markets on your own time and at your own pace. Follow along the speaker's presentation and spot key trends on your own. Watch your favorite sessions multiple times. Pause, rewind, and take notes to ensure you get the most from every session.
Purchase Your Pass
Fill out the credit card form to purchase and receive a receipt.
Email Notification
After the Event, you'll receive an email notification when sessions are available for viewing.
Videos On-Demand
Enjoy multiple hours of high-quality videos, including screen-capture slide presentations.
Session Availability
All session recordings, including PowerPoints (where available), will be posted in your MoneyShow.com dashboard within 7 days after the Event.
Session Access
Go to MoneyShow.com, login to your account, click My Dashboard on upper left under your name, then click My Virtual Passes, and start watching.
Unlimited Access
You will have unlimited, on-demand access to all video recordings from this Event.
What Sessions Will You Get?
Being on the wrong side of the market is the worst thing that can happen to an investor or trader. Our hand-picked experts will help you invest more profitably, trade more effectively, and anticipate changes before the crowd. All of the recorded sessions provide you with practical and actionable content that you can implement immediately to help you protect and grow your portfolio in the coming years.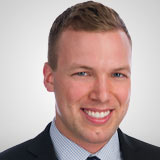 Dynamic Opportunities in Maritime Shipping
STOCKS
J Mintzmyer • Founder & President, Value Investor's Edge
Maritime shipping continues to massively outperform the market during 2023 and the situation is even more dynamic than ever as conflict rages in the Middle East, disruptions continue around Ukraine, China attempts to regain economic footing, and the rest of the world remains uneasy. This level of uncertainty and volatility provides investors with some excellent value opportunities from some of the more overlooked names in the sector. Join us for the latest updates and top picks across some of the key shipping segments, with particular focus on crude tankers, product tankers, and dry bulk carriers. Learn more about our long-only model portfolios at Value Investor's Edge, which have returned 133% in 2021, 55% in 2022, and are up another 42% YTD in 2023. J Mintzmyer, Founder of Value Investor's Edge, will share some of his current top picks across the sectors along with exclusive research insights. You won't want to miss this one! Previous picks from the last three years of Money Show events have outperformed the S&P 500 by more than 300%, and J will share some of his latest picks for free!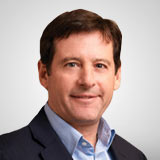 From Alternative to Mainstream: The Rise of Private Markets
ALTERNATIVE INVESTMENTS
Nick Veronis • Co-Founder, Managing Partner, Head of Portfolio Management, iCapital
Nick Veronis will talk about the importance of the private capital markets and how access to quality products for the mass affluent has evolved over the past decade. In addition, he will discuss the impact of adding private capital to a traditional 60/40 portfolio and the cost of being too liquid.
Outperformers for 2024
MARKETS
Thomas Hayes • Founder, Chairman, and Managing Member, Great Hill Capital, LLC
Join Thomas Hayes as he explains how to clean up what has been left behind. He will share the companies, sectors, and counties we are eying for alpha.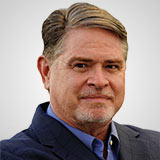 Energy and Metals: What's Hot and What's Not for 2024
ENERGY
Sean Brodrick • Senior Editor, Weiss Ratings
Sean Brodrick analyzes the big trends driving everything from gold to oil to uranium and gives you his top picks in energy and metals. He also gives his opinion on what you should avoid.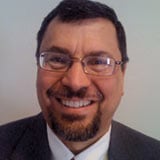 AI in Your Portfolio: Maximizing Returns with Artificial Intelligence
TECHNOLOGY
Fred Fuld • Founder and Publisher, Wall Street News Network
In today's dynamic investment landscape, the integration of Artificial Intelligence (AI) is not just a trend; it's a strategic imperative for savvy investors looking to optimize their returns. Join Fred Fuld for a discussion of practical considerations when selecting AI-driven investments, assessing risk factors, and diversifying portfolios to ensure a well-balanced approach. This presentation should equip you with the knowledge and insights needed to make informed decisions and capitalize on the transformative potential of Artificial Intelligence. The presentation will cover what AI is, the industry's growth, how investors can use AI, and stocks with a major footprint in the Artificial Intelligence arena.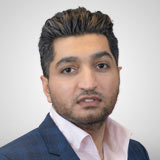 Theta Harvesting Strategies: Leverage Covered Call Using Calendar Spreads
OPTIONS
Ardi Aaziznia • Growth & Risk Manager, Peak Capital Trading
Explore the potential of calendar spreads in this webinar, where Ardi will unravel the complexities and reveal their remarkable opportunities. While often overlooked due to their intricacies, these spreads provide an exceptional avenue for investors seeking both long exposure and theta extraction. Discover how they can optimize capital efficiency and offer superior upside compared to conventional stocks. He will cover risk management and share insights on effective position management and the fundamentals of profit-taking, equipping you with valuable tools for enhancing your options trading.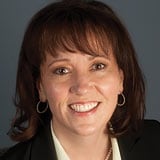 Level Up Your Trading with MarketDiem by Investor's Business Daily
MARKETS
Amy Smith • National Speaker, Investor's Business Daily
IBD's MarketDiem newsletter gives you hand-picked trade ideas for stocks and options right in your inbox every weekday during market hours. Our team does the research, so you get smarter trading insights, timely market analysis, and even bite-size investing lessons––all in a quick 5-minute read. Subscribe today for $4.99 per month or just $20 for the entire year.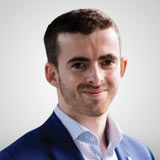 How to Find Quality Stocks
STOCKS
Compounding Quality • , Compounding Quality
Join Compounding Quality to learn how to identify quality stocks and he will show you concrete examples of the best companies in the world.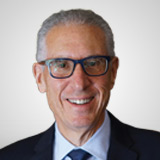 Year-End Tax Planning for Traders
TAXES
Robert Green, CPA • CEO, GreenTraderTax.com
Join Robert A. Green, CPA of GreenTraderTax.com, in his webinar on year-end tax planning for traders. Don't wait until tax time in April 2024; arrange tax savings for 2023 before the year-end. Learn about tax-loss selling, avoiding wash sale losses, paying estimated taxes, and other tax-saving strategies.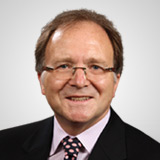 For Income, Growth, and Value, Buy Gold
PRECIOUS METALS
Adrian Day • Chairman and CEO, Adrian Day Asset Management
Gold stocks are now trading at close to the lowest valuations in 40 years. Despite the high price of bullion, gold stocks are trading at lower multiples with higher yields than the S&P.
Retirement Isn't Binary - The Movement Towards Adaptive-Based Retirement Income Planning
RETIREMENT
Jamie Hopkins • Senior Vice President & Director, Private Wealth Management
Join us for an enlightening webinar featuring renowned retirement income expert and Income Lab board member, Jamie Hopkins, SVP of Private Wealth Management at Bryn Mawr Trust, as he delves into the cutting-edge concept of adaptive-based retirement income planning. In an era of evolving financial landscapes, technological enhancements, and uncertain market conditions, traditional retirement income strategies like the 4% distribution strategy may no longer suffice. In fact, most of our planning today is too binary, focused on success and failure rates that miss the whole point and behavioral aspects of generating real-world retirement income for clients. Jamie will shed light on the benefits of embracing adaptability in your retirement income planning, allowing you to navigate the complexities of today's financial world with confidence and resilience. Learn how to tailor your retirement income to your client's unique circumstances, effectively managing risks and optimizing an adaptive guardrail-based retirement income approach to deliver a more sustainable retirement income plan. Don't miss this opportunity to gain invaluable insights from a leading authority in the field and enhance your financial future. Join us for this webinar and embark on a path toward a more secure and adaptive retirement.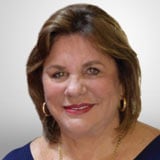 Six Reasons Why Gold, Silver, and Natural Resources Have a Very Bright Future
PRECIOUS METALS
Pamela Aden • Co-Editor, The Aden Forecast
Join Pamela Aden, the co-editor of The Aden Forecast for an overview of the big picture that is very telling about gold, silver, and other resources.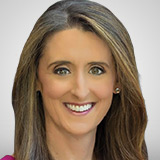 Equity Market Strategy: Navigating the New Era of Inflation Shocks, Recession Scares, and Policy Pandemonium
MARKETS
Gina Martin Adams • Global Director of Portfolio Strategy & Chief Equity Strategist, Bloomberg Intelligence
Join Bloomberg Intelligence's chief equity strategist, Gina Martin Adams, CFA, CMT, for a live session on equity market investment strategies in a new era of high inflation and interest rate volatility, decoupling global growth prospects and ongoing policy uncertainty. Gina will offer perspective on global stocks in the TARA (There Are Reasonable Alternatives) era, dive into fundamental, technical, and quantitative trends driving equity markets, and she will introduce the team's approach to country, sector, and factor allocation strategies for equity portfolios.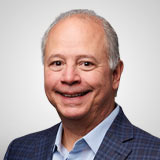 Passive Income from Real Estate Through Private Placements
PRIVATE PLACEMENT
Robert Helms • Host, The Real Estate Guys Radio Show
Persistent consumer inflation, higher interest rates on debt, and skittish stock, bond, and crypto markets have investors nervous and concerned. Private Placements allow both accredited and non-accredited investors to seek shelter in solid real assets to benefit from inflation while limiting downside risk. In this fast-paced session, you'll discover why these proven investment vehicles have been among the best choices during challenging market cycles.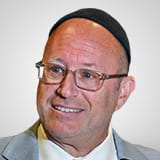 Is The Stock Market Setting Up for a Crash?
MARKETS
Avi Gilburt, Esq • Founder, ElliottWaveTrader.net
The stock market will likely be moving into a long-term bear market in the coming year. Avi will outline his parameters to identify when it will begin, and the expectations he has for such a market.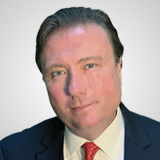 Master the Financial Markets: Learn to Think Ahead of AI Algorithms
MARKETS
Adrian Manz • Co-Founder and Daily Contributor, TraderInsight.com
In today's fast-paced and data-driven financial landscape, staying ahead of the game is essential for traders and investors. This seminar will teach attendees to do just that. In an era where AI algorithms are becoming powerful decision-making tools, this seminar takes a novel approach by empowering traders and investors to think ahead of the algorithms. Adrian will delve into strategies and insights that not only leverage the capabilities of AI but also equip participants with the critical thinking and foresight needed to anticipate these digital counterparts. Attendees can expect to gain a deeper understanding of market dynamics, advanced risk management techniques, and a competitive edge that allows them to navigate the financial markets with confidence and intelligence, ensuring their investing and trading tactics are resilient and future ready.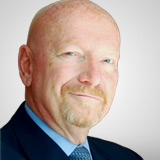 The Power and Versatility of the Diagonal Call Spread
OPTIONS
Kerry Given • Founder & Managing Director, Parkwood Capital, LLC
Dr. Given will discuss the diagonal call spread and its superiority to the common vertical spread. But high win/loss ratios only accrue to particular trade set-ups. For traders with a tolerance for higher risk, diagonal call spreads may also be used as a play on a stock's earnings announcement.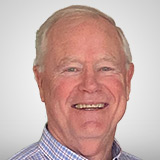 Recession Whip Saw?
MARKETS
Jim Welsh • Macro and Technical Strategist, Macro Tides
Last year a recession was widely expected after GDP contracted in the first and second quarters. Investors were wrong. He didn't think there would be a recession in 2022 as discussed with Money Show attendees. Most investors now think a recession will be avoided since GDP has been positive in the first three quarters of 2023. Will investors be fooled again?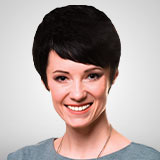 Effective Ways to Increase Your Returns and Reduce Risks in the Next Months
TRADING
Inna Rosputnia • CEO, Managed Accounts IR
Effective asset allocation is the key to building wealth. Join Inna Rosputnia, CEO of Managed Accounts IR, to go through effective allocation to increase returns and reduce risks, investment opportunities, tools, and strategies.
Frequently Asked Questions
The Virtual Pass allows you to watch all of the video and audio presentations on-demand from each specific in-person conference or Virtual Expo. With your Virtual Pass, you can soak up knowledge and improve your investing or trading skills on your own time and at your own pace. Watch your favorite sessions multiple times. Pause, rewind, and take notes to ensure you get the most from every session.
How much does a virtual pass cost?
The cost of a single virtual pass is FREE for MoneyShow Pro and MoneyShow+ annual members.
On-demand session recordings for this virtual expo cost $39 for non-annual members, but if you purchase during the expo you get an extra 10% discount.
To get the best bang for your buck, we are introducing the MoneyShow+ annual subscription, which gives you access to ALL on-demand video recordings from this in-person conference and ALL Virtual Expos for one full year. Click here to sign up for MoneyShow+, instead of just a single virtual pass, and ensure you don't miss any of the insights and actionable advice throughout the year.
How do I watch on-demand sessions after I purchase my virtual pass?
Click on the "MoneyShow.com dashboard" link on your purchase confirmation, which will automatically log you into your MoneyShow.com account. Or, you can simply log into MoneyShow.com (with the same email you used to purchase your Virtual Pass).
Once you are logged in, you can update your password within your profile.
Click "My Virtual Passes."
Select the video you want using the "Filter" function on top of the page and start watching.
For future events, you will be notified via email that session recordings are available to view after the conclusion of the event.
For past events, you can watch presentations as soon as you complete your purchase.
When will the session recordings be released?
Some videos for upcoming Virtual Expos are typically released on the last day of the Expo, with all videos uploaded to your MoneyShow.com dashboard 7 days after the Virtual Expo ends. Videos for Virtual Expos that have already happened are available for viewing as soon as you receive your purchase confirmation.
Can I watch the video recordings on any device?
Yes! Video recordings can be viewed on your desktop, laptop, tablet, or smartphone.
How long are the videos recordings?
Most of the sessions are 30 minutes; all include Q&A.
Can I purchase just a single session?
Unfortunately, you cannot purchase individual sessions a la carte. If you want access to a specific session you will need to purchase the virtual pass.
What is the cancellation and privacy policy?
All Virtual Pass sales are final and no refunds will be made. Please view our
privacy policy here
. Please note, when you purchase a Virtual Pass, you agree that you will NOT share, trade, give away, or sell your virtual pass to a third party.
What if I still have questions?
You can call the MoneyShow Client Relations department at 800-970-4355, or e-mail
customerservice@moneyshow.com
. Please note that our regular business hours are 9:00 am - 5:30 pm, Eastern Time, Monday through Friday.