AVAILABLE ON-DEMAND STARTING JULY 7
MoneyShow Virtual Pass — Get Access to 35+ High-Quality Video Recordings On-Demand from the June 29 - July 1, 2021, World of ETF Investing Virtual Expo
This unique virtual expo brings together America's most successful ETF investing and trading experts to cut through the hype and deliver unique, actionable ideas to give you an edge in the markets for a great second half of the year.
Unlock 34 World-Class Expert Sessions On-Demand
Order your MoneyShow Virtual Pass today for only $49.00


10 ETFs to Watch in the Next Year
ETFs
Eric Balchunas • Senior ETF Analyst, Bloomberg Intelligence
James Seyffart • ETF Research Analyst, Bloomberg Intelligence
The ETF industry is the like the Silicon Valley of the investment world with hundreds of new products launching each year and as a crossroads for many investment trends. In this presentation you'll hear from Eric Balchunas and James Seyffart about 10 ETFs on the market that Bloomberg research analysts are watching that tap into the biggest trends and themes on market.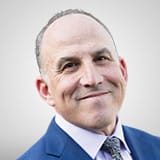 Reposition Ahead of Tech's Worst Four Months Seasonality
STOCKS
Jeffrey Hirsch • Editor-in-Chief, The Stock Trader's Almanac & Almanac Investor
Nasdaq's best eight months end in June, but July is the best month of Q3. Trading volume begins to evaporate in July and August in what Jeff Hirsch calls the Summer Doldrums. He will show you how to reposition your portfolio for the weakest four months of the year (July-October) into the best sectors and stocks for the worst months. Mr. Hirsch will review current technicals, fundamentals, monetary policy, and sentiment along with seasonal factors that shape his outlook in the near-term and for the balance of 2021 and beyond. He will lay out how to trade and where to invest for the remainder of 2021. Join Jeff Hirsch as he shares his latest market outlook and seasonal investing opportunities in sector ETFs and top-ranked stocks, and the ins and outs of his Best & Worst Months Switching Strategies.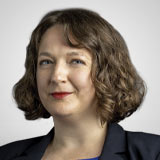 Alternative Asset Classes Every Investor Should Know
ALTERNATIVE INVESTMENTS
Lara Crigger • Managing Editor, ETF Trends and ETF Database
Achieving true portfolio diversification isn't always easy when markets move in lockstep. Alternative asset classes, like natural resources and cryptocurrencies, can help you zig when the market zags and keep you on track with your long-term investment goals. Join ETF Trends' managing editor, Lara Crigger, for a tour of today's leading alternative asset classes, as well as ways investors can access each using ETFs.

Innovation Unchained: Technology, Content, or Both?
ETFs
Anna Paglia • Managing Director, Global Head of ETFs and Indexed Strategies, Invesco
Technology is accelerating ETF adoption across different types of investors. ETFs have democratized investors' access to financial markets. What drives ETF adoption nowadays? How important is investment content vs. ease of access? Anna Paglia will discuss how the evolution of the ETF wrapper is helping investors unlock potential opportunities in different markets and asset classes.




Integrating ESG Investing into Your Portfolio
STRATEGIES
Lara Crigger • Managing Editor, ETF Trends and ETF Database
Lois Gregson • Senior Analyst, Global Fund Analytics Group, FactSet Research Systems
Aye Soe • Managing Director, Global Head of Product Management, S&P Dow Jones Indices
Investors are increasingly seeking funds that are not only attractively priced, but that also are connected to companies favorably impacting the environment, broader society, and a company's employees. To meet the demand, a growing supply of ETFs are seeking to provide diversified exposure to such companies that meet ESG criteria, making it important to look inside the portfolio and not just at its name or costs. In this webinar, industry experts will discuss the sustainable, responsible, and impact investing landscape and the tools investors can use to build exposure to this rapidly growing theme.




How to Hope for the Best and Plan for the Worst: Income in Today's Interest Rate Environment
INCOME
Nancy Davis • Managing Partner and CIO, Quadratic Capital Management, LLC
Matthew Forester • Director and Chief Investment Officer, Lockwood, BNY Mellon | Pershing
Rick Redding • CEO, Index Industry Association
Inflation is a silent thief. Should investors be worried? How can they defend their portfolios from it? Major bond indexes make no provision for it and CPI may not even be the right measure. This panel of experts will explore different ways to measure inflation and incorporate strategies to diversify fixed-income portfolios.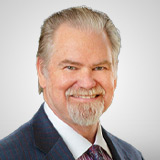 Myths in Today's Frothy Markets
MARKETS
Robert Arnott • Chairman and Founder, Research Affiliates, LLC
Rob Arnott, chairman and founder of Research Affiliates, LLC, will debunk commonly-embraced views surrounding today's highly-concentrated, frothy US stock market, before delving into long-term capital market return forecasts that investors can reasonably expect.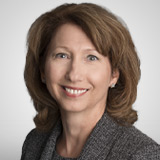 Trends in Mutual Funds and ETFs
MUTUAL FUNDS
Shelly Antoniewicz • Senior Director of Industry and Financial Analysis, Investment Company Institute
Learn what fund trends dominated the first half of 2021 in this presentation from the Investment Company Institute (ICI), the global trade body for mutual funds and ETFS. Shelly Antoniewicz, ICI senior director of industry and financial analysis, will share the latest data and market research.

5 ETFs for the Long Term
ETFs
Jerry Robinson • Trend Trader and Trading Coach, Followthemoney.com
In this timely presentation, investor and trader Jerry Robinson shares five ETFs that have delivered excellent investment gains in the past and that are poised to continue to providing investors with solid profits well into the future. In addition, he will also share his powerful "ROI boosting" investing strategy to grow your long-term gains even quicker.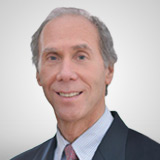 Sizing Up Income-Focused ETFs
ETFs
Martin Fridson, CFA • Publisher, Income Securities Investor
Income-oriented investors can pursue their objectives through ETFs based on a wide variety of underlying assets. Martin Fridson, publisher of Income Securities Investor and chief investment officer of Lehmann Liivian Fridson Advisors, will show how these vehicles stack up against other income-generating assets. He will address both yields and principal preservation in-light-of the past year's dramatic market swings.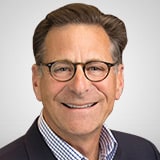 Where to Invest Now
ETFs
Jack Ablin • CIO, Cresset Capital
Jack Ablin is a founding partner and chief investment officer of Cresset Capital, a $14 billion investment firm serving high-net-worth individuals and family offices. Mr. Ablin will share his insights into macro strategy and asset allocation to help your investment portfolio thrive in the changing investment and political landscape.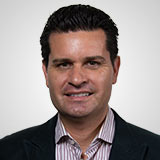 ETF Investing: Important Trends for 2021 and Beyond
ETFs
Ron DeLegge • Founder, ETFguide



What's Ahead for the Fast-Growing ETF Industry
ETFs
Mike Akins • CEO and Founding Partner, ETF Action
Cinthia Murphy • Managing Editor, ETF.com
Todd Rosenbluth • Head of Research, VettaFi
In 2020, investors put a record amount of money into ETFs and thus far in 2021 the industry is likely to gather even more money. Come hear from these industry experts on what investment styles have been most popular, what new products could come to market in the second half of 2021, and how to find candidates for your portfolio.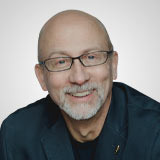 Beat the Markets with 7 Funds or Less
ETFs
Keith Fitz-Gerald • Founder, One Bar Ahead™
Forget buying the indices—that doesn't cut it anymore. Tomorrow's markets go to those who dare today. Learn how to identify and pick specialized funds that maximize profit potential yet keep your money as safe as you can make it.





Cryptocurrencies: Where Are the Next Big Opportunities?
Cryptocurrency
Ron DeLegge • Founder, ETFguide
Matt Hougan • Chief Investment Officer, Bitwise Asset Management
David Kreinces • Chief Investment Officer, ETF Portfolio Management
This panel discussion focuses on important trends in the Bitcoin, Ethereum, and cryptocurrency market. You'll learn about the investment thesis behind cryptocurrencies, how to get affordable exposure, and what comes next.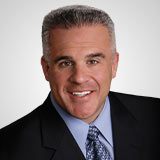 Planning for Biden's Tax Plans
TAXES
Daniel Geltrude • America's Accountant® and Founder, Geltrude & Company, LLC
President Joe Biden is proposing many tax increases in order to pay for substantial government spending. Dan Geltrude, CPA will discuss planning strategies for what may lie ahead for individuals, small businesses and corporations that are in the President's crosshairs.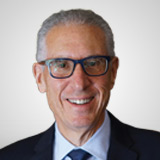 Tax Treatment for ETFs and ETNs
TAXES
Robert Green, CPA • CEO, GreenTraderTax.com
Securities, commodities, and precious metals ETFs use different structures and tax treatment varies. Volatility ETNs are structured as prepaid forward contracts or as debt instruments with critical tax differences. Join Robert A. Green, CPA of GreenTraderTax.com, for this session.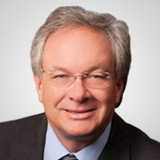 ETFs Are Like Guns, You Have to Know How to Use Them or You Could Get Hurt!
ETFs
Louis Navellier • Editor, Growth Investor, Breakthrough Stocks, & Accelerated Profits
The reason we have $0 commissions today is that ETFs have bid/ask spreads that can be shocking wide during fast market conditions. Louis Navellier will teach you how to not get "fleeced" by ETF spreads and how to find the best ETFs. Mr. Navellier's management company has been managing ETFs for over a decade and not only will this session empower you with FREE ETFs tools, he will let you know his favorite sector ETFs.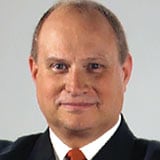 How to Identify and Exploit Opportunities in the ETF Markets
TRADING
Daniel Gramza • President, Gramza Capital Management, Inc.
Take your ETF trading strategy to the next level. Discover new trading strategies and gain insights into the ETF markets with the power of behavioral Japanese candle charting. Watch veteran trader and leading educator Dan Gramza, President of Gramza Capital Management, Inc., and dangramza.com, as he shares his proprietary approach to what he refers to as behavioral Japanese candle trading techniques. His simplified approach will provide clarity to how you look at the markets. Drawing on over 30 years of trading experience, Mr. Gramza will apply these concepts in real time and identify trading opportunities in current markets selected by the audience. Whether you're new to trading or are an experienced trader, this presentation will provide you with new tools to identify trading opportunities.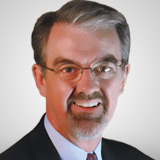 Understanding ETF Tax Efficiency
TAXES
Douglas Gerlach • President, ICLUBcentral, Inc.
Tax-efficient investing is often a priority in selecting assets for an investment portfolio, and Exchange-Traded Funds (ETFs) are often a good strategy for minimizing a portfolio's tax burden means maximizing its long-term total return. In this educational session, Doug Gerlach will review the basics of tax efficiency as it relates to ETFs, especially when compared to individual equities, index funds, and actively-managed mutual funds.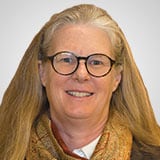 Lessons Learned Trading ETFs Through the Covid Crisis
ETFs
Jackie Ann Patterson • Author, Truth About ETF Rotation
ETFs earn their substantial cash inflows by providing investors with easy access to diversity without a major research burden. The only caveat to ETF investing is that you're still dealing with the person in the mirror. Detailed knowledge and robust investment rules alone are not enough. Discipline, perseverance, and attention to simple activities are also critical to investment success. Join Jackie Ann Patterson for a debrief of her ETF investing in 2020-2021 where she will share highlights and lowlights in order to gain the kind of wisdom that comes from experience.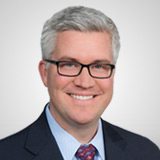 Ten Questions ETF Investors Should Ask at Mid-Year
ETFs
David Keller, CMT • Chief Market Strategist, StockCharts.com
Mid-year is a perfect time to take step back, review your performance, and identify opportunities to improve your decision-making process. Mindful investors know that by taking time to celebrate wins, learn from losses, and upgrade routines they are making a solid investment in their future performance. Dave Keller, Chief Market Strategist, StockCharts.com, will present the ten questions that every ETF investor should ask themselves this week, share some of his own lessons learned in the first half of 2021, and help you develop a game plan for the rest of the year!


Frequently Asked Questions