AVAILABLE ON-DEMAND STARTING AUGUST 30
MoneyShow Virtual Pass — Watch 35+ High-Quality Video Recordings On-Demand from The World of ETF Investing Virtual Expo, August 23-25, 2022.
Market volatility has understandably made many investors anxious, so you might want to re-evaluate your strategy, spread out your risk through ETFs instead of buying individual stocks, and protect your portfolio during choppy markets. These sessions can help you do just that!
Unlock 35 World-Class Expert Sessions On-Demand
Order your MoneyShow Virtual Pass today for only $49.00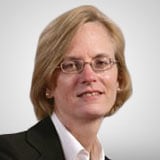 Trends in the ETF Industry
ETFs
Deborah Fuhr • Managing Partner and Co-Founder, ETFGI
In this session, Deborah Fuhr will discuss how investors are using ETFs to adjust to political and economic news, the most successful new launches of 2022, and mutual fund to active ETF conversions.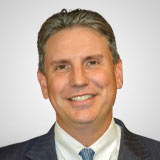 ETF Allocation Strategies for Growth and Income Potential
INCOME
Kevin Mahn • Chief Investment Officer, Hennion and Walsh, Inc.
During this presentation, Mr. Mahn will discuss asset allocation strategies and ETF implementation approaches for different investment objectives and risk tolerances, considering slowing economic growth, inflation, and the outlook for a rising rate environment.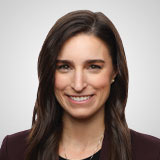 Know What You Own: Diversification and the Potential for Hidden Biases in Broad Market Indices
MARKETS
Carly Arison • President and COO, Syntax Advisors
Most investors expect the names of their passive funds to reflect the underlying holdings, but what unexpected stock, sector, and thematic exposures may be lurking within? Join Carly Arison for this in-depth session that uses a new tool to look deeply into the most widely followed index-products and highlights the risks, together with possible diversification strategies.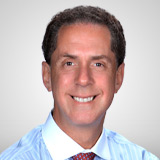 The Future of Investing
STRATEGIES
David Kreinces • Chief Investment Officer, ETF Portfolio Management
The future of investing may be very surprising. The trends this past decade in index investing, risk parity, trend following, and cryptocurrency were almost impossible to predict. Many investors have been blind-sided by huge shifts in geopolitical risk, commodities, energy, bonds, technology, and leveraged ETFs. Is your portfolio prepared for what's ahead? Let's find out.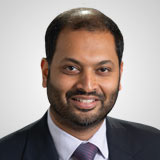 Key Trends in ETF Thematic and Factor Investing
ETFs
Aniket Ullal • VP, ETF Data & Analytics, CRFA
One of the defining trends in ETF investing is the growth in thematic and factor-based investing. ETF data expert Aniket Ullal from CFRA Research will discuss key trends including recent thematic ETF launches, trends in the factor cycle, and fund flows into different strategies. Participants will get an understanding of important 'smart beta' trends and the opportunities and risks of investing in emerging themes and strategies using ETFs.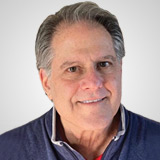 ETFs to Watch in the Second Half of 2022
TECHNICAL
Michael Paulenoff • Founder, MPTrader.com
Mike Paulenoff, founder of MPTrader.com, will review and interpret the intermediate-term technical set-ups of index and sector ETFs, overlaid on the macro landscape to assess their prospects for the second half of 2022.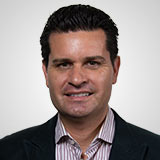 Using Leveraged and Inverse ETFs to Your Advantage
INCOME
Ron DeLegge • Founder, ETFguide
With over $53 billion in assets and growing, leveraged and inverse ETFs are here to stay. But how can you make them work for you? In this presentation, you'll see case studies of these high-octane ETFs in action. You'll also learn the crucial rules for investing in leveraged and inverse ETFs.

How to Be Active with ETFs in the Age of Passive
TOOLS
James Seyffart • ETF Research Analyst, Bloomberg Intelligence
Passive's takeover of the core of portfolios is changing everything—including active management. In this session, Eric Balchunas and James Seyffart will go through the more creative, specialized, and volatile forms of active that can be used to complement passive, such as themes, crypto, packaged trades, quantitative strategies, and ESG. This is just one of the topics explored in Eric's recent book, The Bogle Effect.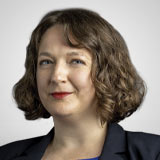 Sowing Seeds: The Popularity of Agricultural Commodities ETFs
COMMODITIES
Lara Crigger • Editor-in-Chief, VettaFi
Agricultural commodities ETFs have exploded in popularity in 2022, but is there room for these funds to rise even further? Join VettaFi's Lara Crigger for an in-depth discussion about the outlook for agricultural commodities ETFs for the rest of the year.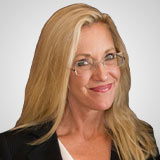 ETFs Offer Targeted Diversification, Protection, and Hedging
STRATEGIES
Natalie Pace • Author, The ABCs of Money
ETFs offer targeted focus, allowing investors to add stability, resilience, hedges, and heat to their investing plan. Learn which ETFs we're overweighting in anticipation of the economic storms on the horizon, which countries and industries to underweight, and which funds promise high returns and hedging that might end up running off with your money instead of offering any gain.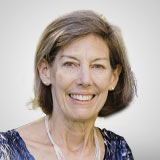 Do IPOs Have a Place in Your Portfolio?
STOCKS
Kathleen Smith • Principal, Renaissance Capital
The IPO market can deliver strong new companies that are not yet in your portfolio. How do you optimize for finding the gems among the pack? Valuations for growth companies have declined significantly, is this a good time to include these types of equities in your portfolio?



Opportunities Ahead in Index ETFs
ETFs
Avi Gilburt, Esq • Founder, ElliottWaveTrader.net
Michael Golembesky • Senior Analyst, ElliottWaveTrader.net
Beaten-down markets are now presenting long opportunities, and Mike and Avi will discuss the wave counts on the SPY, Q's, and VIX to identify more specifically where they're headed and levels to watch.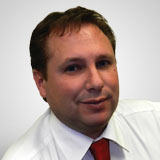 Top ETFs for Investing in the Clean Energy Transition
ENERGY
Kirk Spano • Founder, Bluemound Asset Management, LLC
Are Bonds Uninvestable?
BONDS
Roger Nusbaum • Chief Investment Officer, Your Source Financial
Bonds may have become unreliably volatile and thus a less effective tool for hedging equity market volatility in a diversified portfolio. This presentation will explore ways to offset equity volatility without taking interest rate risk.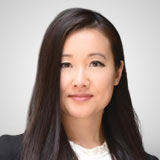 The FRDM Factor: New Metrics for Emerging Markets
MARKETS
Perth Tolle • Founder, Life + Liberty Indexes
Autocracies dragging down your emerging markets portfolio? Stuck in the growth stories of the past? Explore a new metric that addresses risks and opportunities unique to EMs, and seeks to capture differentiated EM exposures to find the growth stories of the next decade.

VRtrader.com Forecasts for the Major Markets and Favorite Positions for 2022
STRATEGIES
Mark Leibovit • Editor and Publisher, LeibovitVRNewsletters.com
Mark Leibovit (VRtrader.com), a nationally recognized technical market timer and forecaster brings his 43 years of experience to the MoneyShow focusing on his representative list of exchange-traded funds and using his proprietary Volume Reversal (tm) to pinpoint both trading and near-term opportunities in them. He will be looking at precious metals, uranium, lithium, natural gas, crude oil, solar, marijuana, natural gas, and, of course, the major stock market index ETFs.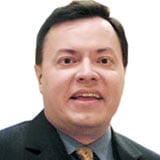 Pair-Trading Leveraged ETFs
TOOLS
Ken Calhoun • President, TradeMastery.com
Instead of trying to guess the next direction of the market, consider trading ETFs that correspond to bullish or bearish moves as a pair. This lets you buy directional or inverse ETFs regardless of market direction. In this innovative session, you'll discover how to trade ETF pairs such as TQQQ/SQQQ, SOXL/SOXS, and DUST/GDX, Proper entry, exit, and trade management for both swing and intraday trades, volatility hedge with "Buy the Open, Sell the Close" technique, and how to visually scan for great trade setups for swing & day trades.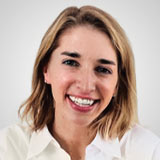 Over 7,500 ETFs: How to Find the ETF for You
STRATEGIES
Anne Harris • Customer Engagement, Magnifi
So many ETFs, so little time. Magnifi's natural language search can help you sort through thousands of ETFs based on qualitative and quantitative data points to find the investment that's right for your portfolio.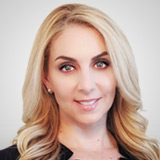 How to Strengthen Your Core
STRATEGIES
Nancy Davis • Managing Partner and CIO, Quadratic Capital Management, LLC
The Bloomberg Agg Index has no inflation protection and is short of interest rate volatility (due to its large mortgage exposure).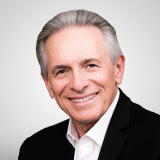 Profitable Day and Swing Trading ETFs
TECHNICAL
Harry Boxer • Author, TheTechTrader.com
Harry will demonstrate how his over 50 years of proven experience in technical analysis, pattern recognition, and system setups will enable you to profit from trading in Exchange Traded Funds. He mostly focuses on semiconductor, biotech, and financial ETFs that have a high degree of volatility and leverage to gain optimal results.

Frequently Asked Questions