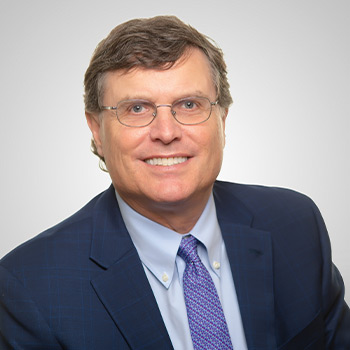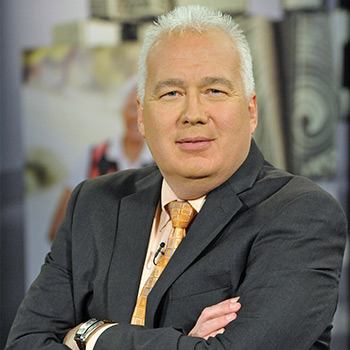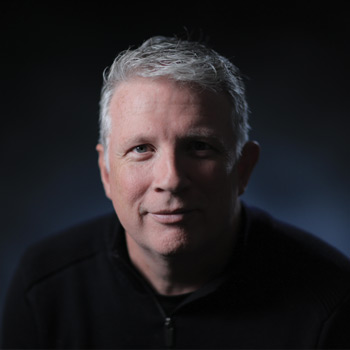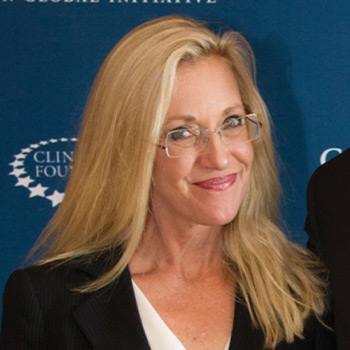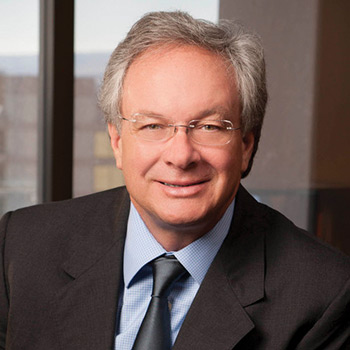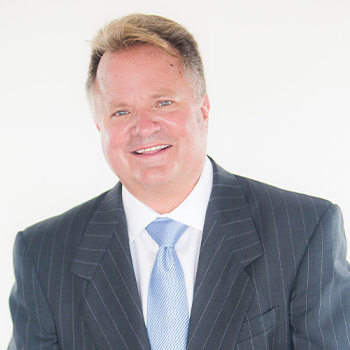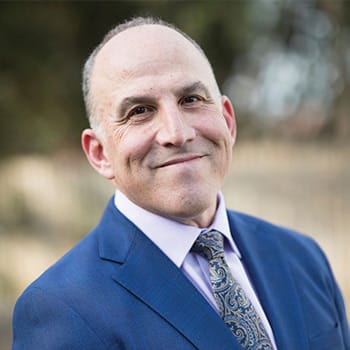 AVAILABLE ON-DEMAND STARTING JANUARY 26
MoneyShow Virtual Pass — Get Access to 20+ High-Quality Video Recordings On-Demand from this Virtual Expo
This unique virtual expo brings together America's most successful investing and trading experts to cut through the noise by revealing the most critical forces that will impact the economy and the markets in the year ahead.
Order now for only $49.00
There is no need to miss out on valuable education that can make or break your performance in the stock market. MoneyShow's Virtual Pass delivers all the great keynotes, workshops, panels, and product demos shared during each virtual event in an easily accessible format on-demand. Explore the extensive library of presentations available in the Virtual Pass below, and stream dozens of your favorite experts on your own time, at your own pace.
How the Virtual Pass Works
The Virtual Pass allows you to soak up knowledge and improve your skills in the markets on your own time and at your own pace. Follow along the speaker's presentation and spot key trends on your own. Watch your favorite sessions multiple times. Pause, rewind, and take notes to ensure you get the most from every session.
Purchase Your Pass
Fill out the credit card form to purchase and receive a receipt.
Email Notification
After the Event, you'll receive an email notification when sessions are available for viewing.
Videos On-Demand
Enjoy multiple hours of high-quality videos, including screen-capture slide presentations.
Session Availability
All session recordings, including PowerPoints (where available), will be posted in your MoneyShow.com dashboard within 7 days after the Event.
Session Access
Go to MoneyShow.com, login to your account, click My Dashboard on upper left under your name, then click My Virtual Passes, and start watching.
Unlimited Access
You will have unlimited, on-demand access to all video recordings from this Event.
What Sessions Will You Get?
Being on the wrong side of the market is the worst thing that can happen to an investor or trader. Our hand-picked experts will help you invest more profitably, trade more effectively, and anticipate changes before the crowd. All of the recorded sessions provide you with practical and actionable content that you can implement immediately to help you protect and grow your portfolio in the coming years.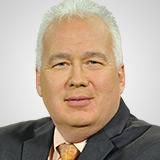 Who Wants to Be a Millionaire?
MONEY MANAGEMENT
Tom Hegna • Founder, TomHegna.com
In his financial wellness presentation, Tom will share simple concepts that can help anyone become financially independent. Not only can people become very wealthy using these tips, but research shows they will also likely be much happier and even live longer! Most people think you have to make a lot of money to become wealthy—Tom will show how it is not how much you make that counts, it's how much you keep. Spending less than you earn, investing in appreciating assets, having an emergency fund, and protecting your blind side with insurance products can allow nearly everyone to become financially successful. Tom shows how poor planning, procrastination, credit card debt, divorce, and a failure to understand the Opportunity Costs of purchases doom many people to a life of financial stress and unhappiness. This is a presentation you don't want to miss!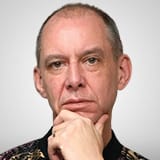 Getting Started with Crypto…the Right Way!
Cryptocurrency
Deron Wagner • Founder and Head Portfolio Manager, Morpheus Trading Group
Investing in crypto can be as simple as placing a stock trade, but knowing the crucial differences is your key to staying safe and succeeding in crypto. In this powerful session, Wagner shares nine years of crypto swing trading experience to help you discover how cryptocurrencies compare to stocks, different types of cryptocurrencies to focus on, and the best methods and tips to secure your crypto assets. Regardless of experience level, you will come away armed with the tools and knowledge to succeed by trading crypto the right way.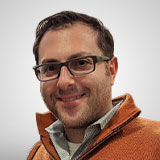 Will 2023 Be a Breakout Year for Metals, Miners, and Ag?
COMMODITIES
Zachary Mannes • Senior Analyst, US Equities, ElliottWaveTrader.net
Garrett Patten • Senior Analyst, US Equities and US & World Indices, ElliottWaveTrader.net
Join ElliottWaveTrader senior analysts Zac Mannes and Garrett Patten as they share their outlook on metals, including copper & platinum, as well as some of the agricultural softs and some projections for miners over the coming year or so.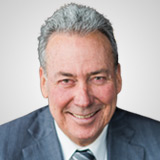 Is Silver an Asymmetric Trade?
PRECIOUS METALS
David Morgan • Precious Metals Analyst, TheMorganReport.com
The Banking Elite gave up on silver as money a long time ago. Any country could quickly become a financial powerhouse by trading its gold reserves for silver.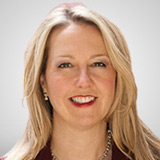 The Top Three Things Investors Need to Pay Attention to in the New Year
STRATEGIES
Kim Ann Curtin • Founder, The Wall Street Coach
Grant Williams • Author and Publisher, Things That Make You Go Hmmm…
Do you want to become a better, smarter, and more thoughtful investor in the coming year? Don't miss this unique opportunity to learn from 35-year global finance and investing veteran Grant Williams in a conversation led by interviewer Kim Ann Curtin, founder of The Wall Street Coach. In the interview, they will combine their knowledge and experience to advise you on the practical and emotional tools that every trader and investor needs in the coming year. Get ready to absorb plenty of wisdom so you can approach the 2023 market from a success-oriented mindset of confidence and receptiveness.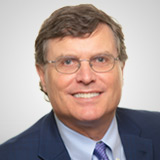 Warning: Lower Interest Rates During Bear Markets Are Actually Bearish for Stocks
MARKETS
Matthew Maley • Founder, The Maley Report
During bull markets, a drop in interest rates helps stocks bounce from corrections, but during bear markets, they signal an upcoming recession and a further decline in stocks.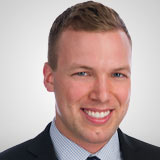 Maritime Shipping Set to Outperform in 2023
ALTERNATIVE INVESTMENTS
J Mintzmyer • Founder & President, Value Investor's Edge
Maritime shipping has recently been in the spotlight due to supply constraints, demand dislocation, port congestion, and several other factors. Although container ships have had their moment in the sun and the supercycle seems complete, there is a serious vessel supply shortage looming in other segments including the dry bulk and tanker sectors, further compounded by uncertainty around Russia oil sanctions and the related oil price cap, which could manifest into outsized gains for savvy investors. J Mintzmyer, a renowned global maritime shipping expert, will walk investors through key industry segments and offer insights on which segments and companies appear best positioned for trades or investments during 2023. Join me for the latest global trade commentary as well as an educational seminar on a fascinating, but often overlooked, key segment of the global economy. You won't want to miss this one: J's curated shipping model portfolios returned an average of 136% in 2021 and 55% in 2022. Many of these top picks were shared on previous MoneyShow events!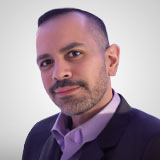 Mike and Michael on the Markets
MARKETS
Michael Gayed • Portfolio Manager, Title Financial Group
Mike Larson • Editor-in-Chief, MoneyShow
It's a new year, but investors still face many of the same old problems. A Federal Reserve that's hiking interest rates. An economy that's weakening. And a market that doesn't know which way to turn. Join Michael Gayed, portfolio manager at Toroso Investments, and Mike Larson, editor-in-chief at MoneyShow, for this lively discussion on what's coming next—and how you can capitalize.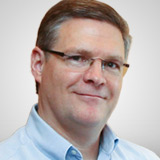 The Stock Market Bottom Is Coming, Are You Ready?
MARKETS
Ian Murphy • Founder, Murphy Financial Trading
US stocks spent 2022 in a bearish trend and investors are nursing painful losses, meanwhile, the real economy is flirting with a recession as the Fed continues to hike interest rates. Ideal conditions are now in place for a bottom to form in stocks and a recovery to begin in 2023 but how will we know when the bottom is in?
In this compact presentation, Ian Murphy will share his favorite technical tools which nailed market bottoms in the past and will no doubt identify the best time to buy in the year ahead. With the aid of his personal charts, Ian will demonstrate the patterns to look for and how to monetize the coming trend change. The presentation will be followed by a Q&A session.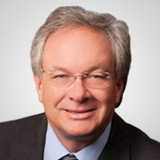 It Is "Lock & Load" Time for the Fourth Quarter Announcement Season
STOCKS
Louis Navellier • Editor, Growth Investor, Breakthrough Stocks, & Accelerated Profits
Unfortunately, outside of energy stocks, the fourth quarter earnings are forecasted to decline due to a strong US dollar and a global economic slowdown. As a result, it will be "every stock for itself" in the upcoming weeks. We are in a 15% market, where outside the top 15%, positive sales and earnings forecasts are scarce. Furthermore, the analyst community has cut their earnings estimates for many stocks, so expectations are low. It is imperative that stocks also provide positive sales and earnings guidance. Louis Navellier will reveal his favorite A-rated stock picks that he expected to surge in the upcoming weeks during the fourth quarter announcement season.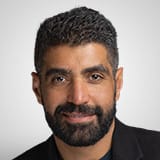 Three Important Day Trading Strategies That Work in Every Market
TRADING
Andrew Aziz • Founder, Bear Bull Traders
In this webinar, veteran day trader Andrew Aziz will explain three important strategies that he has been utilizing with positive expectancy since the pandemic began. The three strategies—opening range breakouts, fallen angels, and 9/20 reversals—are a combination of both trend and counter-trend strategies that every successful trader should know and master. In his presentation, Andrew will review each strategy in detail and cover their key elements including stock selection, trade identification, trade execution, and the trading psychology factors that are at play. Join Andrew Aziz as he shares the results of his last three years of trading these TradeBooks.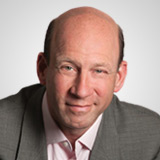 Stock Trading Plan for 2023
STOCKS
Steve Reitmeister • CEO, StockNews.com
Why will the bear market re-emerge in early 2023, what is the best strategy to profit on the way down, and how best to bottom fish to ride it back higher? Finally, what trades have 100%+ potential as the new bull emerges? 40-year investment veteran, Steve Reitmeister, answers all that and more in his timely "Stock Trading Plan for 2023".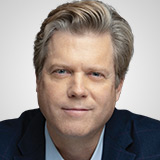 2023 Outlook: Key Charts Pertaining to S&P 500, Treasury Yields, US Dollar, Gold, and Oil
STRATEGIES
Carter Worth • CEO and Founder, Worth Charting LLC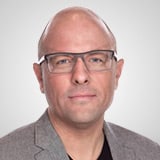 Bitcoin: Can It Hold $16K?
Cryptocurrency
Ryan Wilday • Analyst, Cryptocurrency Trading Service, ElliottWaveTrader.net
Join Ryan Wilday as he continues to discuss how important $16K is for Bitcoin. It is the line between a new bullish cycle and a more extended bear move. Ryan will take a look at recent action and discuss whether that level can hold, and what to expect if it doesn't.


Frequently Asked Questions
The Virtual Pass allows you to watch all of the video and audio presentations on-demand from each specific in-person conference or Virtual Expo. With your Virtual Pass, you can soak up knowledge and improve your investing or trading skills on your own time and at your own pace. Watch your favorite sessions multiple times. Pause, rewind, and take notes to ensure you get the most from every session.
How much does a virtual pass cost?
The cost of a single virtual pass is FREE for MoneyShow Pro and MoneyShow+ annual members.
On-demand session recordings for this virtual expo cost $39 for non-annual members, but if you purchase during the expo you get an extra 10% discount.
To get the best bang for your buck, we are introducing the MoneyShow+ annual subscription, which gives you access to ALL on-demand video recordings from this in-person conference and ALL Virtual Expos for one full year. Click here to sign up for MoneyShow+, instead of just a single virtual pass, and ensure you don't miss any of the insights and actionable advice throughout the year.
How do I watch on-demand sessions after I purchase my virtual pass?
Click on the "MoneyShow.com dashboard" link on your purchase confirmation, which will automatically log you into your MoneyShow.com account. Or, you can simply log into MoneyShow.com (with the same email you used to purchase your Virtual Pass).
Once you are logged in, you can update your password within your profile.
Click "My Virtual Passes."
Select the video you want using the "Filter" function on top of the page and start watching.
For future events, you will be notified via email that session recordings are available to view after the conclusion of the event.
For past events, you can watch presentations as soon as you complete your purchase.
When will the session recordings be released?
Some videos for upcoming Virtual Expos are typically released on the last day of the Expo, with all videos uploaded to your MoneyShow.com dashboard 7 days after the Virtual Expo ends. Videos for Virtual Expos that have already happened are available for viewing as soon as you receive your purchase confirmation.
Can I watch the video recordings on any device?
Yes! Video recordings can be viewed on your desktop, laptop, tablet, or smartphone.
How long are the videos recordings?
Most of the sessions are 30 minutes; all include Q&A.
Can I purchase just a single session?
Unfortunately, you cannot purchase individual sessions a la carte. If you want access to a specific session you will need to purchase the virtual pass.
What is the cancellation and privacy policy?
All Virtual Pass sales are final and no refunds will be made. Please view our
privacy policy here
. Please note, when you purchase a Virtual Pass, you agree that you will NOT share, trade, give away, or sell your virtual pass to a third party.
What if I still have questions?
You can call the MoneyShow Client Relations department at 800-970-4355, or e-mail
customerservice@moneyshow.com
. Please note that our regular business hours are 9:00 am - 5:30 pm, Eastern Time, Monday through Friday.