AVAILABLE ON-DEMAND STARTING MARCH 1
MoneyShow Virtual Pass — Get Access to 50+ High-Quality Video Recordings On-Demand from the February 16-18, 2021, Virtual Expo
This unique virtual expo brings together America's most successful investing and trading experts to cut through the hype and deliver unique, actionable ideas to help you formulate your action plan in the markets for a great year ahead.
Unlock 55 World-Class Expert Sessions On-Demand
Order your MoneyShow Virtual Pass today for only $49.00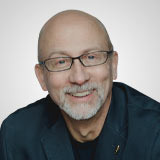 Global Markets You Can Count On
GLOBAL
Keith Fitz-Gerald • Principal, Fitz-Gerald Group
Many investors are worried about a bubble here at home, but Keith Fitz-Gerald will show you how to get around that problem AND find stable, high growth stocks with great income, too.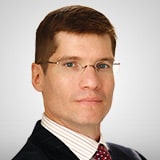 The Art and Science of Understanding Fundamentals in the Energy Sector
ENERGY
Stephen Schork • Founder, The Schork Group
Why do traders place so much emphasis on forecasts and why does the market react when these estimations miss the mark?
For example, for crude oil to have value it must be refined into individual petroleum products such as gasoline, diesel, jet fuel, and liquified petroleum gas. Therefore, crude oil's worth is correlative to the economics of each of its underlying derivatives, approximately sixteen in all. Speculative estimates of weekly inflows and outflows of crude oil and its numerous byproducts is specious, i.e., seemingly plausible, but actually deficient.
The reason for this is that there are numerous factors that affect price volatility. For example, crude oil derivatives are spread across five distinct regional markets, each of which has discrete dynamics. Further muddling any forecasts, seasonal volatility and many other supply and demand fluctuations need to be taken into account.
This session will show the savvy trader how to cut through the noise of readily available market data, extract what is instrumental, and leverage this output to develop robust trading strategies.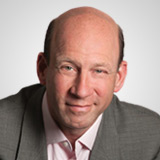 Is This Another Stock Market Bubble?
STOCKS
Steve Reitmeister • CEO, StockNews.com
Join us for a session that explores the classical value metrics to see where we stand now, discovers the MOST important value metric at this time, and discusses how to ride the bull up and parachute out before the next bear arrives. Steve Reitmeister will also give his top 12 picks for today's market.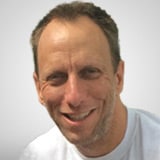 DayTraderRockStar's Playbook: How to Trade Channels and Wedges
TRADING
John Kurisko • President and Founder, DayTradingRadio.com
John Kurisko, host of daytradingradio.com, will go over two trusted trades in his playbook: The 1-2-3 Channel and Falling Wedge. He will discuss how to identify them before they complete, as well as how to understand measures, moves, and where to take profits. This is a major segment of his high-probability trading course specially presented for The MoneyShow.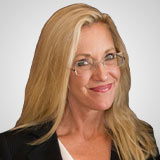 Shoot the Moon: Stock Picks with a No. 1 Stock Picker
STOCKS
Natalie Pace • Author, The ABCs of Money
Natalie Pace has been ranked a No. 1 stock picker, above over 835 A-list pundits. Over the past few years, her Shoot the Moon stock picks have included: Veritone at $2 in February 2020 (value $42 on 2.4.2021), Nio at $1 in October of 2019 (current value $58 on 2.4.2021), and Zoom $90 in March of 2020 (current value $390 on 2.4.2021).
If you read the headlines, you're always late. When you learn to read the data, that's like looking into a crystal ball—particularly when you learn how to create a stock report card, ask the four questions for picking a leader, and apply the three-ingredient recipe for cooking up investment profits.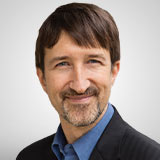 How to Spot Major Trend Reversals with Elliott Waves and Socionomics: Examples from Asia's Ongoing Secular Bull Market
GLOBAL
Mark Galasiewski • Editor, Asian-Pacific Financial Forecast
Elliott Wave International's Chief Equity Analyst for Asia and Emerging Markets, Mark Galasiewski (gala-SHEV-skee), shows you how he has used the timing of headline news events such as terrorist attacks, political scandals, and even epidemic disease outbreaks to support his bullish forecasts for Asian and emerging market stocks. Using real-time examples published in EWI's monthly Asian-Pacific Financial Forecast, he will reveal how Asia and emerging markets offer an extraordinary laboratory for observing social events through the lens of Socionomics, Robert Precthter's theory of financial and social causality. You will learn principles that you can apply to any major stock market index in the world, and you will come away better equipped to capitalize on the counterintuitive relationship between social mood, markets, and news.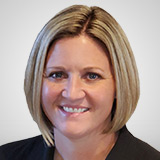 How to Hedge Your Stock Portfolio Using E-mini and Micro E-mini Futures and Options
FUTURES
Carley Garner • Senior Commodity Market Strategist and Broker, DeCarley Trading
The futures markets were created to enable farmers and ranchers to hedge their business activities. Further, stock index futures were created to offer portfolio managers an efficient means of hedging; yet most market participants are purely speculating. Join Carley Garner as she goes back to the basics by looking at the E-mini and Micro E-mini stock index futures vehicles for hedging rather than speculating. She will also discuss a portfolio hedge that involves very little out of pocket expense using a combination of long put options and short call options.
Topics to be discussed include:
What is a portfolio hedge and why it can be beneficial?
When should a portfolio hedge be used?
What are the various methods of hedging?
What are the advantages and disadvantages of the various methods of hedging a stock portfolio?
Pure hedge vs. partial hedge
The opportunity costs of hedging your stock portfolio with futures and options on futures.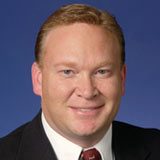 The Argus Focus List and Thematic Research Portfolios
STOCKS
Stephen Biggar • Director, Product Strategy, Argus Research Corporation
Join Argus' director of product strategy, Stephen Biggar, as he discusses the current Argus Research 30-Stock Focus List and a few of the firm's thematic research portfolios, including the Innovation and Millennial Generation portfolios.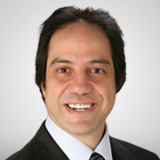 How a Former Teacher Turned $7,000 into $72 Million
DIVIDEND
Bill Spetrino • Editor, The Dividend Machine
Discover how you can become financially independent by investing in the safest companies in America. It's a proven strategy that any person, from any walk of life, can use to retire years ahead of schedule and allow you to enjoy complete financial freedom.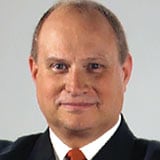 Energize Your Trading with Crude Oil Markets
ENERGY
Daniel Gramza • President, Gramza Capital Management, Inc.
Crude oil is the world's largest traded commodity and has tremendous impact on our daily lives and provide potential trading opportunities. Learn the fundamentals and technical aspects of this global market with Dan Gramza, president of Gramza Capital Management, Inc., and dangramza.com. He will share and demonstrate his proprietary behavioral Japanese candle analysis trading approach to current live crude oil markets.



Targeted Exchange Traded Products for Sophisticated Investors
ETFs
Eric Balchunas • Senior ETF Analyst, Bloomberg Intelligence
Jeremie Capron • Director of Research, ROBO Global
Kevin T. Carter • Founder and CIO, EMQQ Global
David Mazza • Managing Director, Head of Product, Direxion
Join us for a discussion on the latest innovations and time-tested strategies in the ETF arena. Get the lowdown on where to focus your attention in sector specific, thematic, leveraged, long and short, and actively traded ETFs. This savvy panel of industry veterans will share their insights, debate current exchange-traded market trends, and take your questions.


Biden's First Economic Report Card
ECONOMY
Arthur Laffer • Chairman, Laffer & Associates
Stephen Moore • Co-Founder, Committee to Unleash Prosperity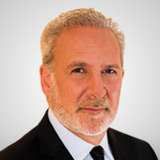 How a Democratic Washington Will Tax You with Inflation
ECONOMY
Peter Schiff • Chief Global Strategist, Euro Pacific Asset Management
With US debt levels set to rocket into the stratosphere, many investors have failed to understand how the new reality will impact their portfolios. Whether the red ink flows from the latest Covid relief packages, or the bevy of economically moronic ideas coming from the new Democrat administration in Washington, annual Federal deficits will remain in the multi-trillion range for the foreseeable future. Almost all of the shortfall will likely be monetized the printing presses of the Federal Reserve. Unlike the past, no one now expects the Fed will ever turn the spigots off. After a decade of dollar strength powering US stocks, the momentum may soon reverse. Investments denominated in foreign currencies are poised to dominate. Peter Schiff explains where the opportunities can be found.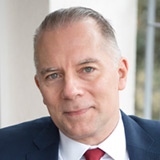 "This Time It's Different!": Lessons for Investors from America's "Disruptive" Revolutions
TECHNOLOGY
Nicholas Vardy • Quantitative Strategist, The Oxford Club
Tesla disrupted cars. Facebook disrupted the media and advertising. Netflix disrupted Hollywood. Disruptive technologies are nothing new. Canals and railroads disrupted transportation in the 1840s. Oil and steel disrupted manufacturing in the 1890s. Electricity, radio, and cars disrupted American's daily lives in the 1920s. The pioneers who led these disruptions generated generational fortunes. But each disruption also set off financial manias where average investors lost their shirts. This presentation will equip you with a historical perspective that will help you falling in to the same trap.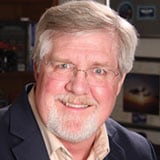 Dead or Alive: Which High-Yield Dividend Stocks Will Make It Through the Recovery?
DIVIDEND
Tim Plaehn • Lead Research Analyst, Investors Alley, a Subsidiary of Magnifi Communities
When the pandemic-induced lockdowns started last year many companies suspended or severely cut back their dividend payments to conserve cash. Some have restarted, some are waiting, some may be a while until they restart, and some may not even survive. Those that haven't restarted dividends or won't for a while are close to dead money for investors. Those already paying dividends again—even in small amounts to start—are what Tim Plaehn considers to be alive. In this discussion he will look at some of the better-known names in the high-yield space to determine which stocks you should consider dead, which to consider alive, and how to make the call.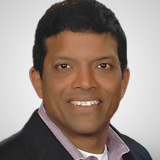 Dividend Growth Stocks in 2021
DIVIDEND
Prakash Kolli • Founder and Author, Dividend Power
Dividend growth investing has increased in popularity over the past decade. The concept is simple. Buy a basket of stocks that raise their dividends annually, reinvest the dividends, and hold for a longer period of time. In this discussion, Prakash Kolli covers the advantages and risks of dividend growth investing. Stocks that have grown their dividend for decades are few-in-number but include some very well-known ones. He will discuss the Dividend Kings, which have raised the dividend for 50+ years, and the Dividend Champions, which have raised the dividend for 25+ years. Mr. Kolli considers what it takes for a stock to achieve this status.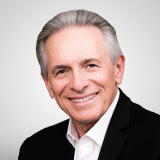 Identifying Winning Chart Patterns
TRADING
Harry Boxer • Author, TheTechTrader.com
Harry Boxer, founder of TheTechTrader.com, shares insights into identify breakout trading opportunities for intraday as well as swing trades. In this presentation, he will cover how to use intraday technicals and patterns to uncover trading candidates on intraday and daily charts. He will discuss using price-volume surges as the key to identifying the most lucrative trades, and how to play opening gaps and early session patterns. Learn from this 50-year veteran trader and technical analyst, and author of the highly acclaimed Profitable Day & Swing Trading (Wiley), noted by Stock Trader's Almanac as the "2015 Best Investment Book of the Year."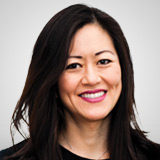 Democratizing Investment Tools of the Trade
STOCKS
Deborah Yang • CEO and Co-Founder, VESTI.AI
Whether its GameStop or Microsoft, Tesla or GM, meme stock or blue chip, your portfolio has something to say. The problem for most investors is they have no way to hear it. It's easy to track trending stocks, watch your performance, and move quickly. Trading platforms have largely democratized access to markets at virtually no cost for trading. What hasn't been democratized is the tools of the trade—the investment view institutional investors use every day. What would you do differently if only you'd known? Risk analytics, sustainability metrics, corporate governance indicators, and other institutional tools are increasingly available to non-institutional investors, and not just on WallStreetBets. Your portfolio is trying to tell you something—we'll show you how to listen.

Extreme Profits Made Easy
TECHNOLOGY
Bryan Perry • Senior Editor, Cash Machine, Premium Income, Quick Income Trader, Instant Income Trader
Seasoned Wall Street trader Bryan Perry lays out in detail his AI-driven Hi-Tech Trader advisory service. With the use of a proprietary algorithm that only screens for liquid tech stocks, he maintains a portfolio of 5-10 trading positions with a 22-day time horizon, making Hi-Tech Trader a fantastic swing trading service for investors that want to trade tech stocks and only tech stocks.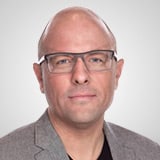 The Case for Bitcoin
Cryptocurrency
Ryan Wilday • Analyst, Cryptocurrency Trading Service, ElliottWaveTrader.net
Ryan Wilday, host of the Cryptocurrency Trading service at ElliottWaveTrader, will make the case as to why every portfolio should have some Bitcoin exposure and how accredited investors can get safe exposure. He will also review why Bitcoin has a bright future as an asset, and how he applies Elliott Wave analysis to forecast price.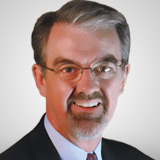 The Best Opportunities in 2021 in Housing Stocks
STOCKS
Douglas Gerlach • President, ICLUBcentral, Inc.
A solid foundation of low interest rates, high demand, and limited supply has kept the US residential construction industry busy throughout 2020. But what does 2021 promise for these stocks? Doug Gerlach, editor of the award-winning Investor Advisory Service newsletter and the market-beating SmallCap Informer newsletter, will review key trends and evaluation metrics, and identify solid opportunities for total return in stocks in the housing and related industries.



Where's Gold Going in 2021?
COMMODITIES
Omar Ayales • Editor, Gold Charts R Us
Rich Checkan • President and Alternative Asset Strategist, Asset Strategies International, Inc.
Brien Lundin • Executive Editor, Gold Newsletter
Rick Rule • Founder, Rule Investment Media
Gold, silver, and mining stocks had a spectacular performance in 2020, and it seems like they'll do even better in 2021, with a tidal wave of new stimulus spending flooding the economy. But is the story really that simple? Our panel of experts will pinpoint some potential pitfalls—and profit centers—that most will miss this year.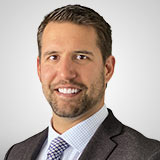 How to Beat the S&P 500 & Nasdaq with a BAN ETF Trading Strategy: Trade Sector and Industry ETFs Like a Pro
TRADING
Chris Vermeulen • Founder, TheTechnicalTraders.com
In this presentation, Chris Vermeulen of TheTechnicalTraders.com talks about one of the most researched trading strategies used by the professionals. This relative strength trading strategy has been used since the 1920's and he will teach users exactly how to use it in this webinar. In short, Mr. Vermeulen will provide attendees with a winning trading strategy!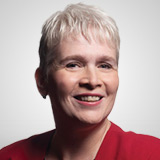 3 Easy Ways to Simplify Your Portfolio in 2021
STRATEGIES
Susan Dziubinski • Director of Content, Morningstar, Inc.
Want to declutter your portfolio? Join Morningstar director of content, Susan Dziubinski, to learn about three simple investing strategies-and top-rated funds and ETFs to consider.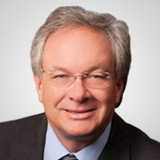 China Is the Big Winner from the US President Election
STOCKS
Louis Navellier • Editor, Growth Investor, Breakthrough Stocks, & Accelerated Profits
China is now leading worldwide GDP growth. Globalists are imbedded in the Biden Administration, so corporate America has resumed outsourcing both manufacturing and services. The "green" push is just going to make the US trade deficit larger, since China dominates solar panels and the lithium batteries in electric backup systems. China's trade deficit rose under the Trump Administration and is now set to soar further under the Biden Administration. As a result, the US dollar declined in 2020 and the Chinese yuan has been strengthening. During this session, Louis Navellier will elaborate on what Chinese ADRs he recommends.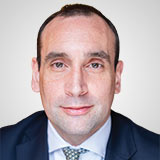 How to Profit from Catalyst Events in the Stock Market
MARKETS
Jim Osman • Founder and Portfolio Lead, The Edge Consulting Group
When companies go through corporate change, there can be anomalies in the stock price for the investor to exploit. These "Special Situations" are under-covered, are a great source of returns, and often unpublicized. Jim Osman, founder of The Edge Consulting Group and a regular contributor to Barron's, WSJ, and Bloomberg, will give his insights on what to look for in order to profit from them.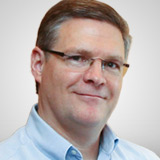 How to Monetize Market Moves and Take Timely Profits
TECHNICAL
Ian Murphy • Founder, Murphy Financial Trading
We trade the markets in order to profit, but the reality for inexperienced traders can be very different. Most of the time profits are there for the taking but amateurs allow gains to slip through their fingers or they grab too little too early. This leads to a downward spiral of frustration and confusion as money flows out of their account. In this presentation Ian Murphy will provide practical solutions to these difficult challenges by sharing powerful technical indicators which monetize market moves and take timely profits at appropriate levels.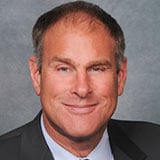 Contrarian Strategies in Natural Resource Investing and Speculating
COMMODITIES
Rick Rule • Founder, Rule Investment Media
Natural Resource markets are both cyclical and volatile. The cycles are fairly predictable. When broadly used commodities sell for less than the total cost of production, either the commodity price rises, or the products become unavailable. The best opportunities are often the least popular! This discussion with Rick Rule will include current examples and opportunities.



How and Where to Find the Best Global Market Opportunities Now
GLOBAL
Keith Fitz-Gerald • Principal, Fitz-Gerald Group
Kristina Hooper • Chief Global Market Strategist, Invesco
Mark Skousen • Editor, Forecasts & Strategies, Five Star Trader
Jonathan Ward • Author, China's Vision of Victory
Many investors are rethinking the role global stocks play in their portfolio. But few realize just how much opportunity there is beyond our borders and what missing it will mean for their money. Join us as this panel of experts discusses how and where to find the best global market opportunities.

Frequently Asked Questions
The Virtual Pass allows you to watch all of the video and audio presentations on-demand from each specific Virtual Expo. With your Virtual Pass, you can soak up knowledge and improve your investing or trading skills on your own time and at your own pace. Watch your favorite sessions multiple times. Pause, rewind, and take notes to ensure you get the most from every session.
How much does a virtual pass cost?
The cost of a single virtual pass is FREE for MoneyShow Pro and MoneyShow+ annual members and $39 for non-annual members.
To get the best bang for your buck, we are introducing the MoneyShow+ annual subscription, which gives you access to ALL on-demand video recordings from ALL Virtual Expos for one full year. Click here to sign up for MoneyShow+, instead of just a single virtual pass, and ensure you don't miss any of the insights and actionable advice throughout the year.
How do I watch on-demand sessions after I purchase my virtual pass?
Click on the "MoneyShow.com dashboard" link on your purchase confirmation, which will automatically log you into your MoneyShow.com account. Or, you can simply log into MoneyShow.com (with the same email you used to purchase your Virtual Pass).
Once you are logged in, you can update your password within your profile.
Click "My Virtual Passes."
Select the video you want using the "Filter" function on top of the page and start watching.
For future Expos, you will be notified via email that session recordings are available to view after the conclusion of the event.
For past Expos, you can watch presentations as soon as you complete your purchase.
When will the session recordings be released?
Some videos for upcoming Virtual Expos are typically released on the last day of the Expo, with all videos uploaded to your MoneyShow.com dashboard seven days after the Virtual Expo ends. Videos for Virtual Expos that have already happened are available for viewing as soon as you receive your purchase confirmation.
Can I watch the video recordings on any device?
Yes! Video recordings can be viewed on your desktop, laptop, tablet, or smartphone.
How long are the videos recordings?
Most of the sessions are 30 minutes each and some are an hour long; all include Q&A.
Can I purchase just a single session?
Unfortunately, you cannot purchase individual sessions a la carte. If you want access to a specific session you will need to purchase the virtual pass.
Can I purchase an on-demand pass to watch all video recordings from all Virtual Expos for an entire year?
Yes, you can! MoneyShow+ gives you access to ALL session recordings from ALL Virtual Expos for one full year. Videos will automatically appear in your MyMoneyShow dashboard after every Virtual Expo, and you'll get notification whenever new videos have been uploaded to your dashboard.
Sign up for MoneyShow+ here
.
What is the cancellation and privacy policy?
All Virtual Pass sales are final and no refunds will be made. Please view our
privacy policy here
. Please note, when you purchase a Virtual Pass, you agree that you will NOT share, trade, give away, or sell your virtual pass to a third party.
What if I still have questions?
You can call the MoneyShow Client Relations department at 800-970-4355, or e-mail
customerservice@moneyshow.com
. Please note that our regular business hours are 9:00 am - 5:30 pm, Eastern Time, Monday through Friday.