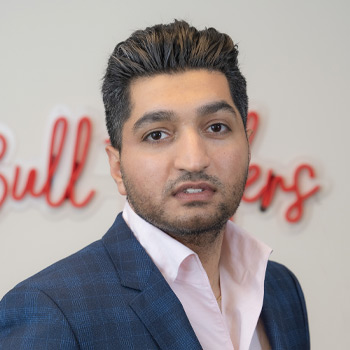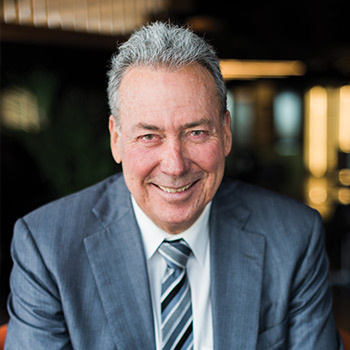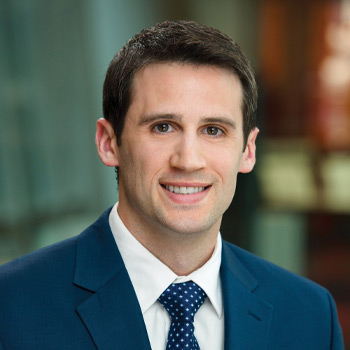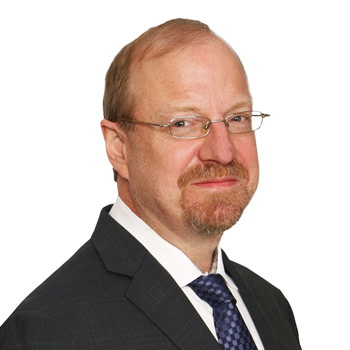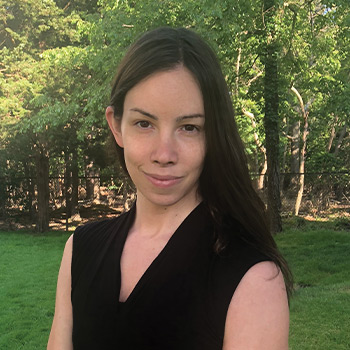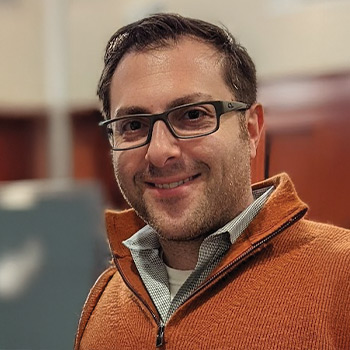 AVAILABLE ON-DEMAND STARTING MARCH 29
MoneyShow Virtual Pass — Get Access to 20+ High-Quality Video Recordings On-Demand from this Virtual Expo
This unique virtual expo brings together America's most successful investing and trading experts to cut through the noise by revealing the most critical forces that will impact the economy and the markets in the post-election environment.
Order now for only $49.00
There is no need to miss out on valuable education that can make or break your performance in the stock market. MoneyShow's Virtual Pass delivers all the great keynotes, workshops, panels, and product demos shared during each virtual event in an easily accessible format on-demand. Explore the extensive library of presentations available in the Virtual Pass below, and stream dozens of your favorite experts on your own time, at your own pace.
How the Virtual Pass Works
The Virtual Pass allows you to soak up knowledge and improve your skills in the markets on your own time and at your own pace. Follow along the speaker's presentation and spot key trends on your own. Watch your favorite sessions multiple times. Pause, rewind, and take notes to ensure you get the most from every session.
Purchase Your Pass
Fill out the credit card form to purchase and receive a receipt.
Email Notification
After the Event, you'll receive an email notification when sessions are available for viewing.
Videos On-Demand
Enjoy multiple hours of high-quality videos, including screen-capture slide presentations.
Session Availability
All session recordings, including PowerPoints (where available), will be posted in your MoneyShow.com dashboard within 7 days after the Event.
Session Access
Go to MoneyShow.com, login to your account, click My Dashboard on upper left under your name, then click My Virtual Passes, and start watching.
Unlimited Access
You will have unlimited, on-demand access to all video recordings from this Event.
What Sessions Will You Get?
Being on the wrong side of the market is the worst thing that can happen to an investor or trader. Our hand-picked experts will help you invest more profitably, trade more effectively, and anticipate changes before the crowd. All of the recorded sessions provide you with practical and actionable content that you can implement immediately to help you protect and grow your portfolio in the coming years.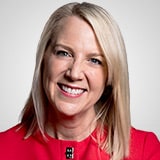 Five Must-Knows About Retirement Spending
RETIREMENT
Christine Benz • Director of Personal Finance, Morningstar, Inc.
One of the most difficult questions in retirement planning is how much retirees can safely spend without prematurely depleting their assets. Morningstar's director of personal finance and retirement planning, Christine Benz, will discuss key factors to bear in mind as you develop a safe and livable in-retirement spending rate. She will also share what current conditions—higher interest rates, declining stock prices, and high inflation—mean for in-retirement spending going forward. Finally, Ms. Benz will look at the interplay between your in-retirement spending and your portfolio's asset allocation and share some in-retirement model portfolios.


Income Strategies for a Choppy Decade
ETFs
Lyn Alden Schwartzer • Analyst, ElliottWaveTrader.net
The 2020s are unlikely to provide the type of straight-up stock market that investors became accustomed to in the 2010s, especially in inflation-adjusted terms. Equity valuations started this decade at much higher levels and higher interest rates, and tighter labor conditions may place longer-term pressure on both equity valuations and profit margins going forward. Lyn Alden will discuss income-oriented strategies to generate returns even in a sideways, choppy period for markets.

23-Year Back-Test of New Trade-Timing Study Produces Unbelievable Results
MARKETS
Mike Turner • President and Professional Portfolio Manager, Turner Capital Investments
You are invited to see the 23-year back-test of our advanced trade-timing rules. Mike Turner will walk you through the process that he used, the consistency of the rules and how they worked in a blind trading back-test. The results are stunning. He will show you how he is putting these rules to work in the current market. As frustrating as the last 2 years have been, you will not want to miss this. Here is a hint: The S&P 500 gained about 175% from 2000 to 2023. Mike will show you a blind study that gained over 9,000% in that same time frame using just 2 ETFs. This is a break-through in technical trading that you will want to see firsthand!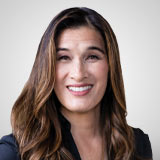 Creating a Sustainable Retirement Income Plan
ESTATE PLANNING
Marguerita Cheng • CEO, Blue Ocean Global Wealth
It is important for retirees to create an income strategy that produces the income they need today and in the future. In other words, retirees need to balance the need for short-term liquidity and long-term opportunity for growth. One of the most significant risks for retirees is the sequence of returns risk. In other words, sequence of returns withdrawing income from an underperforming portfolio. It is also important to address inflation risk because the longer that retirees need to depend on their portfolio for income, the greater the likelihood they will experience a market downturn or recession. In this session, we will discuss strategies to optimize sources of retirement income and improve cash flow in retirement.




The US-China Power Rivalry: What It Means for Investors
GLOBAL
Carl Delfeld • Chief Analyst, Cabot Explorer
Delfeld will lay out the stakes for American economic, financial, and national security as well as investors as the US-China rivalry intensifies in this decisive decade. What are the battlegrounds? What are China's and America's strengths and vulnerabilities? How will the rivalry impact you, your family, and your portfolio?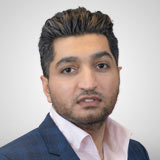 Options Trading and Earnings: How to Use Credit and Calendar Spreads for High Probability Trades after Earnings Releases or Key Catalysts
OPTIONS
Ardi Aaziznia • Growth & Risk Manager, Peak Capital Trading
In this short webinar, Ardi will review two key strategies he and other traders at the proprietary trading firm Peak Capital Trading use to create alpha for the firm. Ardi will discuss how to use credit and calendar spreads to set up high-probability trades after key events such as earnings releases. In this session, you will learn about the following: what is a calendar spread and how to set it up, what is a credit spread and how to set it up, profit-taking criteria for each strategy, and risk management techniques for each strategy.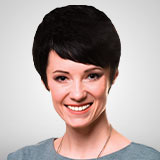 Unknown Secrets of Trading Well-Known Patterns
STRATEGIES
Inna Rosputnia • CEO, Managed Accounts IR
Inna Rosputnia, CEO of Managed Accounts IR, shares her secrets to trading well-known patterns to generate returns in trending and in a sideway market. Inna's strategies helped her to gain over 100% annually since 2018. Join our session to learn her approach.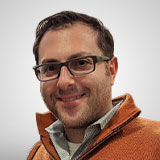 Utilizing Elliott Wave to Generate Extra Portfolio Income
INCOME
Zachary Mannes • Senior Analyst, US Equities, ElliottWaveTrader.net
Zac Mannes, senior analyst at ElliottWaveTrader, explores how to use our Elliott Wave Analysis to identify key support & resistance regions and applications for covered calls and other additional portfolio income and protection.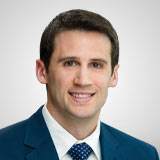 Midstream's 'Utility' as Yield, Inflation Shield
ENERGY
Talon Custer • Energy Research Analyst, Bloomberg Intelligence
Improved balance sheets, disciplined spending, and free-cash-flow generation should support incremental distribution growth of North American midstream companies in 2023. A small increase in throughput and low-single-digit 2023 Ebitda expansion will likely be aided by tariff hikes and moderate E&P production gains that are restricted by pipeline constraints. The sector is likely better equipped to contend with inflation than many other industries as real assets, index-linked contracts, and above-average distribution yields mitigate inflation and damage returns. Still, limited long-term organic growth opportunities in a challenging regulatory environment suggest M&A will persist.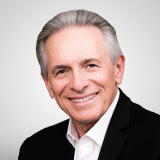 Day & Swing Traders Guide to Profiting in Any Market
STOCKS
Harry Boxer • Author, TheTechTrader.com
Technical analyst and author of The Technical Trader, Harry Boxer will share the strategies he's used in almost half a century of charting the markets. Join Harry as he demonstrates his time-tested strategies and learn how to build your focus list for the session, play opening gaps and early session patterns, draw trend lines, set targets, and stops, and determine your time horizon and when to swing trade.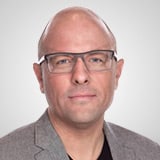 Bitcoin Miner Review
Cryptocurrency
Ryan Wilday • Analyst, Cryptocurrency Trading Service, ElliottWaveTrader.net
Have Bitcoin miners started a new bull run?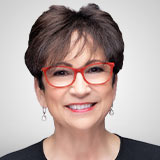 Climbing the Wall of Worry
MARKETS
Nancy Tengler • CEO and CIO, Laffer Tengler Investments
Join Nancy Tengler for this overview on inflation, recession, and how and where to invest now.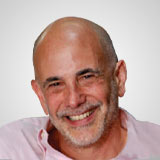 "What's Your Future Worth?" An Actuarial Perspective on Retirement Income Strategy
INCOME
Peter Neuwirth • Author, What's Your Future Worth?
The idea of a three-legged stool was coined by an actuary working for the Met in 1949 and has received wisdom from retirement planners, actuaries, and others for decades. And that three-legged stool, which theoretically was to provide the basis for a secure retirement, included social security provided by the government, a guaranteed pension. This was a pension, not a 401k, but a guaranteed defined benefit pension as most employers had in the '60s, explains Pete.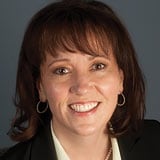 Level Up Your Trading with MarketDiem by Investor's Business Daily
STOCKS
Amy Smith • National Speaker, Investor's Business Daily
IBD's MarketDiem newsletter gives you hand-picked trade ideas for stocks and options right in your inbox every weekday during market hours. Our team does the research, so you get smarter trading insights, timely market analysis and even bite-size investing lessons—all in a quick 5-minute read. Subscribe today for $4.99 per month or just $20 for the entire year.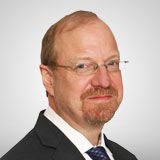 Learning to Love Inflation
ECONOMY
Roger Conrad • Managing Partner, Capitalist Times
Most income investors live in deadly fear of inflation. And they should—if they're relying on popular buy and basket strategies. But income seekers who take control of their wealth now will unlock the highest, safest, and fastest growing yields in decades. Roger Conrad shares his strategies and top picks for learning to love inflation.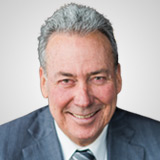 Generating 15% Per Year with Your Gold Stocks
PRECIOUS METALS
David Morgan • Precious Metals Analyst, TheMorganReport.com
David Morgan will share how to earn strong cash flow with just a few top-tier mining companies.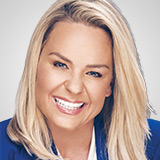 Housing Market Outlook
REAL ESTATE
Selma Hepp • Executive, Research & Insights and Economist, CoreLogic
Dr. Selma Hepp will discuss current trends in the housing market including sales, inventory, prices, regional differences, risks and opportunities going forward, and what the likely outcome is for the current housing cycle.





When Will the Market Tumult End?
MARKETS
Roger Michalski • VP Group Publisher of Financial Publications, Eagle Financial Publications
Bryan Perry • Editor, Cash Machine
Mark Skousen • Editor, Forecasts & Strategies
Jim Woods • Editor, Intelligence Report
In this Eagle Financial Publications panel, Eagle's experts will discuss the key aspects needed to bring the bull market back... and what sectors will soar. Moderated by Roger Michalski. Panelists include Dr. Mark Skousen, Bryan Perry and Jim Woods.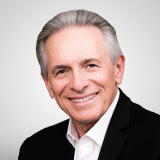 Day & Swing Traders Guide to Profiting in Any Market
TRADING
Harry Boxer • Author, TheTechTrader.com
Technical analyst and author of The Technical Trader, Harry Boxer will share the strategies he's used in almost half a century of charting the markets. Join Harry as he demonstrates his time-tested strategies and learn how to build your focus list for the session, play opening gaps and early session patterns, draw trend lines, set targets, and stops, and determine your time horizon and when to swing trade.


Frequently Asked Questions
The Virtual Pass allows you to watch all of the video and audio presentations on-demand from each specific in-person conference or Virtual Expo. With your Virtual Pass, you can soak up knowledge and improve your investing or trading skills on your own time and at your own pace. Watch your favorite sessions multiple times. Pause, rewind, and take notes to ensure you get the most from every session.
How much does a virtual pass cost?
The cost of a single virtual pass is FREE for MoneyShow Pro and MoneyShow+ annual members.
On-demand session recordings for this virtual expo cost $39 for non-annual members, but if you purchase during the expo you get an extra 10% discount.
To get the best bang for your buck, we are introducing the MoneyShow+ annual subscription, which gives you access to ALL on-demand video recordings from this in-person conference and ALL Virtual Expos for one full year. Click here to sign up for MoneyShow+, instead of just a single virtual pass, and ensure you don't miss any of the insights and actionable advice throughout the year.
How do I watch on-demand sessions after I purchase my virtual pass?
Click on the "MoneyShow.com dashboard" link on your purchase confirmation, which will automatically log you into your MoneyShow.com account. Or, you can simply log into MoneyShow.com (with the same email you used to purchase your Virtual Pass).
Once you are logged in, you can update your password within your profile.
Click "My Virtual Passes."
Select the video you want using the "Filter" function on top of the page and start watching.
For future events, you will be notified via email that session recordings are available to view after the conclusion of the event.
For past events, you can watch presentations as soon as you complete your purchase.
When will the session recordings be released?
Some videos for upcoming Virtual Expos are typically released on the last day of the Expo, with all videos uploaded to your MoneyShow.com dashboard 7 days after the Virtual Expo ends. Videos for Virtual Expos that have already happened are available for viewing as soon as you receive your purchase confirmation.
Can I watch the video recordings on any device?
Yes! Video recordings can be viewed on your desktop, laptop, tablet, or smartphone.
How long are the videos recordings?
Most of the sessions are 30 minutes; all include Q&A.
Can I purchase just a single session?
Unfortunately, you cannot purchase individual sessions a la carte. If you want access to a specific session you will need to purchase the virtual pass.
What is the cancellation and privacy policy?
All Virtual Pass sales are final and no refunds will be made. Please view our
privacy policy here
. Please note, when you purchase a Virtual Pass, you agree that you will NOT share, trade, give away, or sell your virtual pass to a third party.
What if I still have questions?
You can call the MoneyShow Client Relations department at 800-970-4355, or e-mail
customerservice@moneyshow.com
. Please note that our regular business hours are 9:00 am - 5:30 pm, Eastern Time, Monday through Friday.