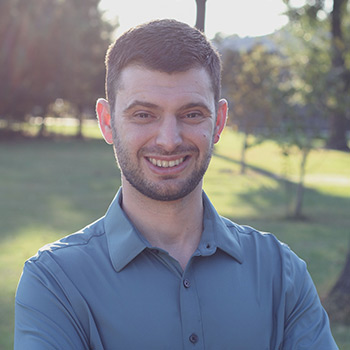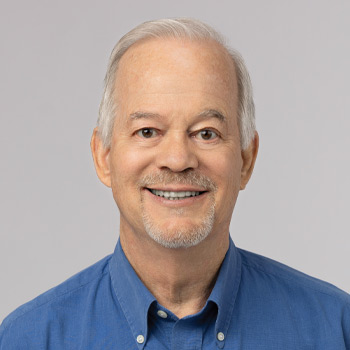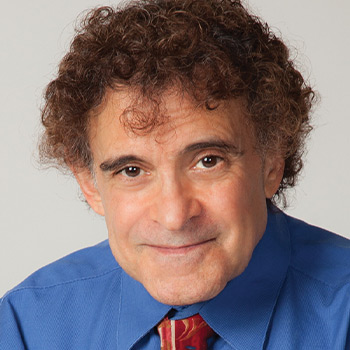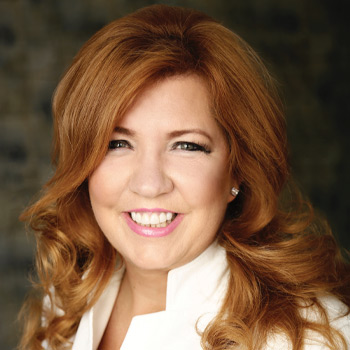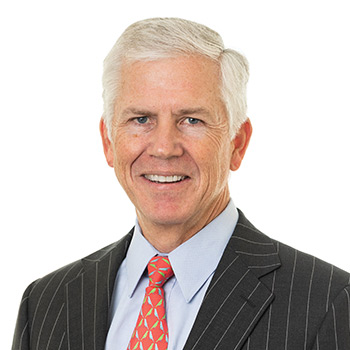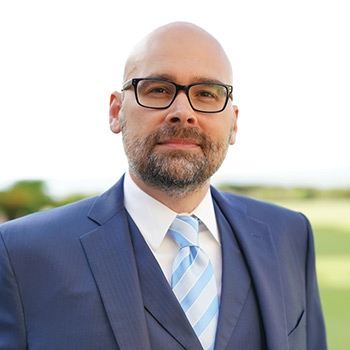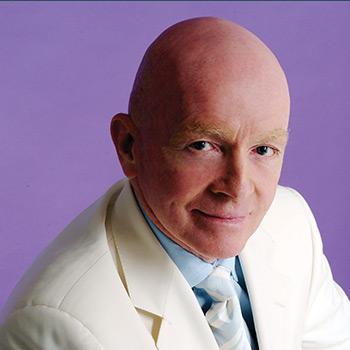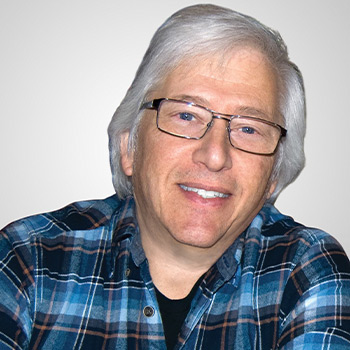 AVAILABLE ON-DEMAND AFTER THE VIRTUAL EXPO
MoneyShow Virtual Pass — Get Access to 32+ High-Quality Video Recordings On-Demand from this Virtual Expo
This unique virtual expo brings together America's most successful investing and trading experts to cut through the noise by revealing the most critical forces that will impact the economy and the markets in the post-election environment.
Order now for only $49.00
There is no need to miss out on valuable education that can make or break your performance in the stock market. MoneyShow's Virtual Pass delivers all the great keynotes, workshops, panels, and product demos shared during each virtual event in an easily accessible format on-demand. Explore the extensive library of presentations available in the Virtual Pass below, and stream dozens of your favorite experts on your own time, at your own pace.
How the Virtual Pass Works
The Virtual Pass allows you to soak up knowledge and improve your skills in the markets on your own time and at your own pace. Follow along the speaker's presentation and spot key trends on your own. Watch your favorite sessions multiple times. Pause, rewind, and take notes to ensure you get the most from every session.
Purchase Your Pass
Fill out the credit card form to purchase and receive a receipt.
Email Notification
After the Event, you'll receive an email notification when sessions are available for viewing.
Videos On-Demand
Enjoy multiple hours of high-quality videos, including screen-capture slide presentations.
Session Availability
All session recordings, including PowerPoints (where available), will be posted in your MoneyShow.com dashboard within 7 days after the Event.
Session Access
Go to MoneyShow.com, login to your account, click My Dashboard on upper left under your name, then click My Virtual Passes, and start watching.
Unlimited Access
You will have unlimited, on-demand access to all video recordings from this Event.
What Sessions Will You Get?
Being on the wrong side of the market is the worst thing that can happen to an investor or trader. Our hand-picked experts will help you invest more profitably, trade more effectively, and anticipate changes before the crowd. All of the recorded sessions provide you with practical and actionable content that you can implement immediately to help you protect and grow your portfolio in the coming years.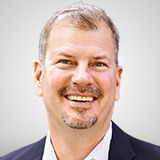 How to Spot a Reversal in Every Timeframe at a Glance
TRADING
Wieland Arlt • Professional Trader, Bestselling Author, and IFTA President, Torero-Traders-School.com
What is trading about? Of course, making profits. But this is easier said than done. It is not only missing management of a trade that keeps traders away from making profits. Mostly it is a too complicated strategy that gives too much room for interpretation—and therefore mistakes. Wieland Arlt, CFTe and president of IFTA chooses a more simple and practical approach. He likes to find his trades at a glance, not leaving room for interpretation and offering hands-on management rules. In his presentation, Wieland shows how his strategy works and how he manages his trades. Visitors get a deep insight into his approach and learn also how to spot reversals immediately.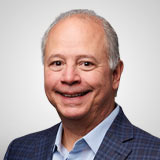 Real Estate as a Safe Haven Investment
REAL ESTATE
Robert Helms • Host, The Real Estate Guys Radio Show
Given market volatility, current economic indicators, and investor uncertainty, now may be a great time to consider how active or passive real estate investing can help shore up your portfolio. While navigating higher interest rates and banking stability may seem daunting, there are some alternatives and strategies you may want to look into. In this fast-paced session, Robert Helms will tap into his four decades of real estate investing experience to explore moves you can make right now to protect your earning power and equity.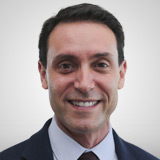 How to Get Rich with Dividends
DIVIDEND
Marc Lichtenfeld • Chief Income Strategist, The Oxford Club
In this presentation, Oxford Club Chief Income Strategist will walk you through his 10-11-12 System which is designed to generate 11% yields and 12% average annual total returns using a conservative and simple strategy that will help you sleep better at night.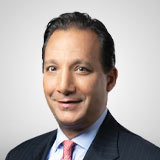 The Bill Comes Due: Financial Markets in a Post-QE World
MARKETS
Jason Trennert • Chairman and CIO, Strategas Asset Management
With inflation running well above the Feds target, the era of easy money that dominated the investment landscape in the 12 years that followed the financial crisis in 2008 is over. I will discuss the implications this change will have for the economy and the markets.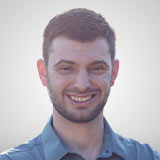 Building a Rising Passive Income Stream with Dividend Growth Stocks
DIVIDEND
Ben Reynolds • CEO, Sure Dividend
Learn how to start, maintain, and grow your dividend growth portfolio with high-quality stocks for rising passive income over the long run.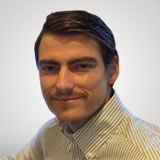 Organizing and Structuring the Trading Day
TOOLS
Kyle Potter • Technical Analyst, LD&K Online Trading Room
Kyle Potter will showcase his process for how he operates during the trading day. He will point out important 'time of day' windows and additional tools you can use to help aid in identifying intraday turning points and getting a feel for the tone of the market. The concepts should provide additional context you can integrate into your trading day.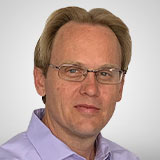 A Fireside Chat with Mark Mobius
GLOBAL
Mike Larson • Editor-in-Chief, MoneyShow
Mark Mobius • Co-Founder, Mobius Capital Partners
Join MoneyShow Editor-in-Chief, Mike Larson, as he discusses the global economic backdrop and market conditions with legendary investor Mark Mobius. You'll get critical insights about the Federal Reserve's future policy path, the outlook for the U.S. dollar and other currencies, opportunities in key foreign markets, and much more in this lively and educational session. Mark will also discuss the relevance of the topics he raised in his landmark book The Inflation Myth and the Wonderful World of Deflation.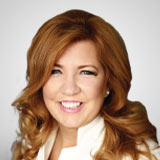 Don't Wait for the Data; Look for Signals That Aren't Yet in the Data
MARKETS
Pippa Malmgren • Author, The Infinite Leader
Candy bars got smaller well before inflation data confirmed it. It was a signal that margin pressures were increasing and consumers were being charged more for less. Notice how there is less cereal in the box yet you pay the same price. You don't need to be an econometrician to see inflation rising or subsiding. You just open your eyes. It makes sense given that central bankers did everything possible to create inflation even as they denied it. Dr. Malmgren will discuss the outlook for inflation going forward.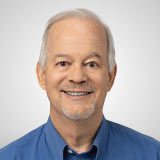 The Best Trade Strategy for Any Market and Any Time Frame
TOOLS
Robert Miner • President, Dynamic Traders Group, Inc.
Robert Miner will teach you what he has found in the past 35 years to be the most reliable trade setup in any market and any time frame. He has won or placed in numerous real money trading contests for futures and Forex. Mr. Miner published the first self-study trading course in 1989 that combined the trading techniques of Gann, Elliott, and Fibonacci. He recently released a new comprehensive 5-part streaming course, the Dynamic Trading Course: Trading Elliott, Fibonacci, and Multiple Time Frame Momentum Cycles from Entry to Exit. Mr. Miner teaches a unique and practical approach to Elliott Wave, Fib time and price targets, and multiple time frame momentum cycles to identify high probability trades in any market and any time frame.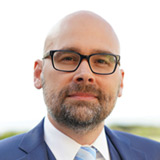 Three Essential Moves to Make in 2023
MARKETS
Matthew Carr • Founder and Editor, Tipping Point Profits
2022 was a year to forget for many investors. The bear market ravaged portfolios. Inflation is still wreaking havoc, that's why smart investors must make these three moves in 2023 and position themselves for major profits in 2024.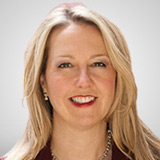 How to Prepare for the New Investment Paradigm with Steve Eisman
MARKETS
Kim Ann Curtin • Founder, The Wall Street Coach
Steven Eisman • Senior Portfolio Manager, NB Private Wealth
Investors previously have been rewarded for taking on a lot of risk, but the market has changed. Several countries have even publicly denounced the US dollar. What does the rest of this year look like for investors when it comes to how they manage risk? What are the major catalysts investors need to pay attention to? How should investors respond to recent monetary policy? Prepare for the answers to these questions as Kim Ann Curtin of The Wall Street Coach interviews Neuberger Berman's Sr. Portfolio manager, Steve Eisman (who saw the 2008 crisis coming, successfully bet against the US Housing Market and was featured in Michael Lewis' book, The Big Short) who will also discuss the current banking crisis (and how it's nothing like 2008) and introduce us to what Eisman calls "The New Investment Paradigm" that'll be required of investors that seek to successfully navigate 2023 and beyond.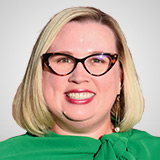 Top Nine Trends to Watch in Real Estate
REAL ESTATE
Jessica Lautz • Deputy Chief Economist and VP of Research, National Association of Realtors®
Buyers and sellers have changed what they want in a home, how they use their home, how they search for a new home, and their relationship with the agent. The housing market has roared over the last two years, but now the changing economic environment has returned to some normalization. Buyers are facing ever-rising mortgage rates coupled with rising prices and have struggled to find the perfect home, finding creative ways to enter the market. Demographics have shifted and many potential buyers have been left out. How is everyone coping and what comes next?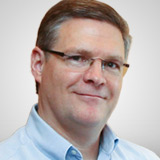 How to Cut Losses and Let Our Winners Run in 2023
TECHNICAL
Ian Murphy • Founder, Murphy Financial Trading
Investors and traders can easily find opportunities in the stock market, but we struggle when it comes to managing our positions and knowing when it's time to get out, or when to hang in for the long haul. In this intensive 30-minute presentation, Ian Murphy will demonstrate with the aid of real-life examples how to identify when we have overstayed our welcome in a stock and it's time to exit. He will also reveal how to tell if we have a keeper on our hands, and we should commit to a long-term relationship. As usual, Mr. Murphy will deliver the class with his characteristic pithy and accessible style which will be followed by a Q&A session.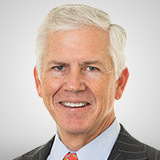 Making Money Betting on the Fed
ECONOMY
Michael Farr • Chief Strategist, Hightower Advisors, LLC
There has been a steady supply of liquidity in the markets provided by central bank largesse across the world, and led by the US Federal Reserve. Investors now face a totally different regime with the Fed reducing the balance sheet while raising interest rates at a pace not seen in generations. Michael Farr discusses the economic and market impacts of the change in monetary policy, and how investors can adapt. He is the chief market strategist for Hightower Advisors, LLC., and founder of Farr, Miller & Washington.


How the Wave Principle Helps Build Your Trading Plan
TOOLS
Michael Madden • Senior Currency Analyst, Elliott Wave International
You don't need a lifetime of study to be able to use the Wave Principle's rules and guidelines to create a solid trading plan. Michael Madden, with Elliott Wave International, will show you how to use the Wave Principle as a trading methodology to spot trade setups that naturally come with their own built-in trading plan.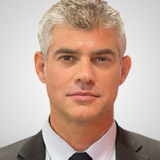 Profiting From the Next Wave of Winning Stocks: How AI and Quantitative Analysis Show Us Tomorrow's Hidden Gems
STOCKS
Jason Bodner • Co-Founder, Mapsignals.com
Join Jason Bodner as he discusses how AI and quantitative analysis show us how to profit from the next wave of winning stocks.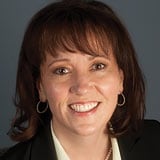 Level Up Your Trading with MarketDiem by Investor's Business Daily
STOCKS
Amy Smith • National Speaker, Investor's Business Daily
IBD's MarketDiem newsletter gives you hand-picked trade ideas for stocks and options right in your inbox every weekday during market hours. Our team does the research, so you get smarter trading insights, timely market analysis and even bite-size investing lessons--all in a quick 5-minute read. Subscribe today for $4.99 per month or just $20 for the entire year.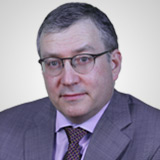 Have Zero-Dated Options Broken the VIX?
OPTIONS
Steve Sosnick • Chief Strategist, Interactive Brokers
The short answer is "No". In this session, Steve Sosnick will give a detailed explanation of why.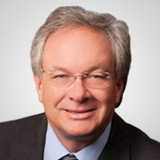 Treasury Yields Are Collapsing
MARKETS
Louis Navellier • Editor, Growth Investor, Breakthrough Stocks, & Accelerated Profits
The OPEC+ crude oil production cut and weak economic data has economists revising their GDP forecasts lower. The good news is Treasury yields are falling fast, which is great news for our dividend growth stocks! Louis will highlight his favorite A-rated stocks.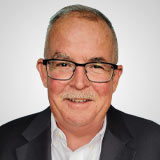 Why Buy Bank Stocks Now? And the Three Tickers You Should Add to Your Portfolio
STOCKS
Tim Melvin • Editor, The 20% Letter
Banks are currently trading at about a 50% PE multiple of the historical average multiple with a discount to the S&P 500 PE above 50%. Ever wonder why your local banks get gobbled up by the big banks? Because scale matters. Banks below $1 billion in assets are starting to feel a sense of emergency as margins are thin and competition is intense. They need to find a profitable niche that allows for high returns in equity and assets or sell their bank. Buying smaller banks and taking out costs (as much as 30% or more) and raising the ROA on acquired assets is still the best way to grow EPS for bank executives worried about how they'll grow. Shareholders in these small banks - that's us - often see big profits when takeovers are announced. Thanks to Covid and inflation, there is pent-up M&A demand on the part of both sellers and buyers. In this presentation, Tim Melvin will show you his three rules for evaluating small banks as potential takeover targets, his strategy, and even a few names and tickers to consider adding to your portfolio.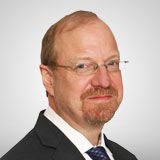 Locking Down Reliable Returns in Interesting Times
MARKETS
Roger Conrad • Managing Partner, Capitalist Times
Elliott Gue • Editor and Publisher, Energy and Income Advisor and Capitalist Times
Resilient inflation means the tightest Fed policy since the 1980s isn't likely to reverse until the US economy enters a real recession. And that means the risk of another big leg down for stocks and bonds is rising daily. But there's also an emerging opportunity for investors to lock in monster returns, while others' portfolios evaporate. Here's where to look.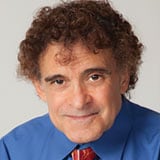 Why So Many Traders Lose: How Winning Traders Win
TOOLS
Jake Bernstein • Publisher, The Jake Bernstein Online Weekly Capital Markets Report and Analysis
In spite of the lowest commissions in history, in spite of the fastest computer processing in history, in spite of the ability to enter and exit trades online, many traders still lose money. The big question is why? In this in-depth presentation, Jake Bernstein, a 52-year, veteran, trader, and author of more than 40 books on trading will explain the behavioral, emotional, psychological, and financial reasons behind this anomaly. He will provide suggestions on how to improve your trading, and results based not only on systems and strategies that are specific but also on organizational skills and procedures that create discipline and confidence.



Frequently Asked Questions
The Virtual Pass allows you to watch all of the video and audio presentations on-demand from each specific in-person conference or Virtual Expo. With your Virtual Pass, you can soak up knowledge and improve your investing or trading skills on your own time and at your own pace. Watch your favorite sessions multiple times. Pause, rewind, and take notes to ensure you get the most from every session.
How much does a virtual pass cost?
The cost of a single virtual pass is FREE for MoneyShow Pro and MoneyShow+ annual members.
On-demand session recordings for this virtual expo cost $39 for non-annual members, but if you purchase during the expo you get an extra 10% discount.
To get the best bang for your buck, we are introducing the MoneyShow+ annual subscription, which gives you access to ALL on-demand video recordings from this in-person conference and ALL Virtual Expos for one full year. Click here to sign up for MoneyShow+, instead of just a single virtual pass, and ensure you don't miss any of the insights and actionable advice throughout the year.
How do I watch on-demand sessions after I purchase my virtual pass?
Click on the "MoneyShow.com dashboard" link on your purchase confirmation, which will automatically log you into your MoneyShow.com account. Or, you can simply log into MoneyShow.com (with the same email you used to purchase your Virtual Pass).
Once you are logged in, you can update your password within your profile.
Click "My Virtual Passes."
Select the video you want using the "Filter" function on top of the page and start watching.
For future events, you will be notified via email that session recordings are available to view after the conclusion of the event.
For past events, you can watch presentations as soon as you complete your purchase.
When will the session recordings be released?
Some videos for upcoming Virtual Expos are typically released on the last day of the Expo, with all videos uploaded to your MoneyShow.com dashboard 7 days after the Virtual Expo ends. Videos for Virtual Expos that have already happened are available for viewing as soon as you receive your purchase confirmation.
Can I watch the video recordings on any device?
Yes! Video recordings can be viewed on your desktop, laptop, tablet, or smartphone.
How long are the videos recordings?
Most of the sessions are 30 minutes; all include Q&A.
Can I purchase just a single session?
Unfortunately, you cannot purchase individual sessions a la carte. If you want access to a specific session you will need to purchase the virtual pass.
What is the cancellation and privacy policy?
All Virtual Pass sales are final and no refunds will be made. Please view our
privacy policy here
. Please note, when you purchase a Virtual Pass, you agree that you will NOT share, trade, give away, or sell your virtual pass to a third party.
What if I still have questions?
You can call the MoneyShow Client Relations department at 800-970-4355, or e-mail
customerservice@moneyshow.com
. Please note that our regular business hours are 9:00 am - 5:30 pm, Eastern Time, Monday through Friday.