AVAILABLE ON-DEMAND STARTING MAY 21
MoneyShow Virtual Pass — Get Access to 55+ High-Quality Video Recordings On-Demand from the May 11-13, 2021, Virtual Expo
This unique virtual expo brings together America's most successful investing and trading experts to cut through the hype and deliver unique, actionable ideas to give you an edge in the markets regardless of whether the markets are headed up, down, or sidways.
Unlock 57 World-Class Expert Sessions On-Demand
Order your MoneyShow Virtual Pass today for only $49.00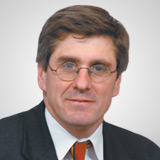 The Biden Economic Plan After 100 Days
ECONOMY
Stephen Moore • Co-Founder, Committee to Unleash Prosperity
How will the Biden tax agenda—death taxes, personal income taxes, corporate taxes, energy taxes, and small business taxes—impact investments? Will the debt spending cause higher inflation and interest rates? What impact will climate change agenda have on energy industry? Is Biden strong enough to stand up to the China threat? What are the challenges for small businesses as we enter the post-pandemic era? Tune in to Stephen Moore's presentation to discover the answers to these questions, LIVE!

Mega Markets
TECHNICAL
Ralph Acampora • Head of Technical and Market Analysis, Altaira Wealth Management
Historically, after major wars, our country experiences a population that wants to put all of the bad memories and experiences behind them and live a new and better life. The stock market did exceptionally well after these national calamites ended. We are on the verge of ending our battle against Covid-19 and the public wants to go out and have fun, spend money, and invest in the stock market.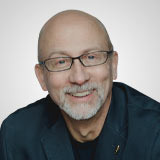 Not All Stocks Are Equal: How and Why to Pick Winners
STOCKS
Keith Fitz-Gerald • Founder, One Bar Ahead™
The recovery trade has dominated headlines for months. But not all stocks are equal and that's something many investors are learning the hard way after piling headlong into the wrong names. Learn how to apply the One Bar Ahead playbook and evaluate whether stocks you want to buy or those you want to own will be heroes or zeros. Understand how to pick companies that will dominate their markets world and create an entirely new generation of millionaires as they crush the competition.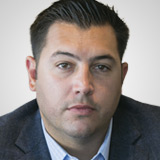 Building Stock Scans to Find Stocks to Buy
TOOLS
JC Parets, CMT • Founder, All Star Charts
Join JC Parets, CMT for this in-depth session, designed to bring you the latest intelligence available so you can identify and profit from the opportunities in today's markets. The knowledge you gain by attending this session can help you make better investing or trading decisions tomorrow.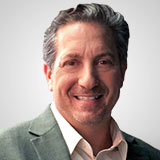 A Year of Investing During the Pandemic
MARKETS
Caleb Silver • Editor-in-Chief, Investopedia
How have markets and retail trading changed since the beginning of 2020? Caleb Silver, Investopedia's editor-in-chief, shares his insights into what traders learned from one of the most impactful years ever in the market, along with insight into the media and finance trends that shaped investor behavior over the past year.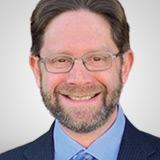 The REIT Sector and Government Agencies: How to Earn REIT Income Through the US Government
REITs
David Auerbach • Institutional Trader, The Daily REITBeat
Did you know that you can earn dividend income from the United States Government? Are you acquainted with knowing that there are a handful of REITs that count on government agencies as its sole tenant? Come learn why the REIT sector should be a core holding in your portfolio and how to make the government pay you for owning REITs.

Investing in Cryptocurrency: Why You Should Consult Your Financial Advisor Before You Do It
Cryptocurrency
Susannah Snider • Senior Editor of Advisors Content, U.S. News & World Report
Investing in Bitcoin or other forms of cryptocurrency can be exciting. But before you sink thousands into Bitcoin or another alternative asset, it's worth chatting with your financial advisor. A good FA will walk you through a few important questions, and Susannah Snider, of U.S. News & World Report, will spend some time detailing those questions through this session. Don't miss it!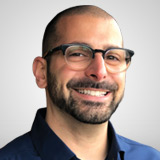 How to Build Winning Stock Scans
TOOLS
Evan Medeiros • Founder, Trade Risk
Finding the right stocks to trade is a key part of every trader's process. Are you a day trader? Then you need to know what's moving during the pre-market. Swing trading? What are the strongest stocks over the past few months and what industries are in play? In this presentation, Evan Medeiros shares the importance of stock scans, curating watchlists, and then demonstrates how to set up a handful of helpful stock scans using Worden TC2000 charting platform.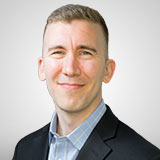 How to Invest in Disruptive Innovation
STOCKS
Simon Erickson • Founder & CEO, 7investing.com
Inspired by Clayton Christensen's
The Innovator's Dilemma
, this session is a crash-course on how markets aggressively change over time. GE, IBM, Cisco, and Exxon are no longer the largest companies in the S&P. Disruptive innovation explains and even predicts how small companies can topple much larger incumbent competitors.
7investing founder and CEO, Simon Erickson, will lay the foundation of disruption and provide several publicly-traded companies serving as textbook examples. He will also share his thoughts on the sectors of the market that are actively being disrupted and how these could provide significant rewards for early and perceptive investors.
Here's some of what will be covered:
Overview and Examples of Disruptive Innovation
5 Principles of How to Spot Disruption
Publicly-Traded Companies Exhibiting These Principles
Markets Undergoing Disruption Right Now
Key Takeaways for Investors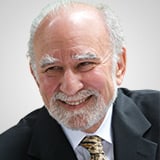 Lagged Trends
TRADING
Perry Kaufman • Author, Trading Systems and Methods
For traders looking for a clever mean-reverting strategy, Lagged Trends will be tempting. Introduced years ago, in MarketSci blog, Lagged Trends takes advantage of the way trends are calculated, some faster, some slower, using the same time periods. Perry Kaufman shows how it works and which markets to trade.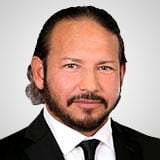 3 ETFs to Profit from Big Government's Big Wallet
ETFs
Jim Woods • Editor, Successful Investing, Intelligence Report
A new presidential administration and a compliant congress means a whole lot of government money flowing into the economy. But which sectors stand to benefit most from this spending, and more importantly, how can you, the investor, take advantage of it? In this presentation, investing expert Jim Woods will reveal the three ETFs he thinks will let you make big profits from big government's big wallet.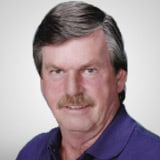 RSI: Very Wildly Used, but So Misunderstood!
TECHNICAL
Andrew Cardwell • President, Cardwell RSI Edge
How would you like to have an indicator that gave you trends, showed when the trend was possibly changing, and forecasted future price objectives in the new emerging trend? Or maybe you would like an indicator that shows support, shows resistance, helps to keep you in the trade (trend) longer for maximum capitalization, and shows when to take profits and add to your position analysis? How about all of the above?
Technical analysis is based mostly on four key components: price, momentum, time, and sentiment. In all Andrew Cardwell's years of trading, he has never found an indicator that offers as much as the RSI and incorporates all four of the key components. It can be used as an independent tool as well as a compliment to what you are currently using.
Many traders use the RSI but very few know how powerful and dynamic it can be as a complete analytical model. We invite you to this session, so that you can see the way Mr. Cardwell uses it and why he calls it the Cardwell RSI Edge.



The Road Ahead: US Economic Outlook for 2021
ECONOMY
Keith Fitz-Gerald • Founder, One Bar Ahead™
Daniel Geltrude • America's Accountant® and Founder, Geltrude & Company, LLC
Stephen Moore • Co-Founder, Committee to Unleash Prosperity
Lindsey Piegza • Chief Economist, Managing Director, Stifel Financial Corp.
Against the backdrop of heightened tensions in US-China relations, lingering pandemic-induced recession, and raw-material shortages and supply-chain issues, what can investors expect for the rest of the year? Our distinguished panel will dissect the economic, global trade, and political landscape and offer a unique perspective on the long- and short-term implications of these factors and more on your portfolio.



Off the Beaten Path: The Opportunities Within International Markets
GLOBAL
Al Bentley • CEO and Founder, Simply Wall St
Michael Paige • Equity Analyst, Simply Wall St
It's tempting to stay within your local stock market when you're investing but doing so has its drawbacks. You're leaving a lot on the table when it comes to new investment opportunities, diversification, and potential gains. If you've ever considered investing in international markets, this presentation is worth watching! You'll learn why doing so can help your portfolio, what opportunities lie in some international markets, and any possible pitfalls that you should be aware of.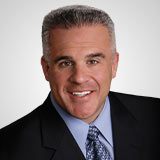 Financial Results Using Intention
TAXES
Daniel Geltrude • America's Accountant® and Founder, Geltrude & Company, LLC
There is no single financial solution for everyone, but there is a way to achieve your desired outcome with little friction along the way. By eliminating goals and establishing intentions, you can implement a process to reverse engineer the exact results you want.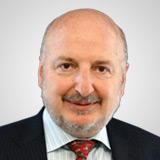 The New High - New Low Index: The Best Leading Indicator of the Stock Market
TECHNICAL
Dr. Alexander Elder • Trader and Author, The New Trading for a Living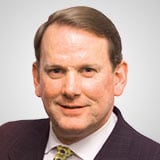 Summertime Blues?
MARKETS
Sam Stovall • Chief Investment Strategist, CFRA Research
The combination of Covid-19 vaccines, government stimulus, and a still-dovish Fed continue to offer encouragement. Economists and analysts now project US GDP to expand by nearly 6% in 2021, accompanied by a greater than 20% jump in S&P 500 EPS. Disagreements center on the speed and magnitude of inflation and interest-rate increases. Recent sector returns have mirrored history with leadership coming from those sectors that typically benefit from a steepening yield curve: energy, financials, industrials, and materials. But will euphoria turn to excess? Sam Stovall, chief investment strategist of CFRA, author of The Seven Rules of Wall Street, and creator of the Pacer-CFRA Seasonal Rotation ETF (SZNE), will share CFRA's investment outlook for the market and identify which sectors and strategies should lead during the remainder of the year.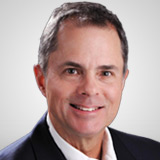 How to Generate Consistent Income & Profits Using the Calendar & Calendar Diagonal Option Selling Strategy
OPTIONS
Larry Gaines • Founder & CEO, Power Cycle Trading
The Calendar and Calendar Diagonal Option Spreads allow you to adjust your trading or investing plan to be positioned for a stock's reversal ahead of the herd. They're the perfect income strategy for traders or investors and can provide your trades an unmatched timing edge that allows a stock to generate income during any sideways market action but still be positioned for big gains once the stock makes its move. All while getting paid while you wait! Join Larry Gaines to discover how to correctly use these directional option income strategies to generate a more consistent monthly income stream with a lot less risk than the old normal of always just trying to buy low and sell high.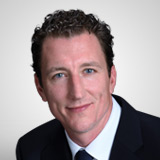 Top Stock Strategies and Key Market Trends in 2021
MARKETS
Justin Carbonneau • Vice President, VALIDEA
Join Justin Carbonneau, vice president at Validea, as he discusses the firm's top stock selection models, which are based on legendary investors-like Warren Buffett, Peter Lynch, Joel Greenblatt-and other fundamental methods that have been proven over time. He will walk investors through the specific criteria used in these models that can be replicated and used in the analysis of stocks and sourcing of new investment ideas. Mr. Carbonneau will also discuss the trends and narratives playing out in the market and offer his thoughts on what investors should be paying attention to as we move into the second half of the year.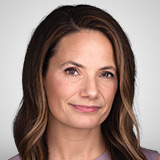 Uncovering Long-Term Base Breakouts
TECHNICAL
Katie Stockton • Founder and Managing Partner, Fairlead Strategies, LLC
We can all see where there is momentum in the stock market, but the real potential may lie with the diamonds in the rough, particularly in a market that is rewarding value stocks. Technical analyst Katie Stockton, CMT will share the technical tools she uses to identify long-term base breakouts. She combines accessible trend-following gauges with analysis of key resistance levels to discover turnarounds in a large universe of stocks.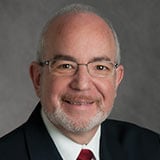 Combining a Powerful Daily Signal with Weekly Options
OPTIONS
Seth Freudberg • Director, SMB Options Training Program, SMB Capital, LLC
Weekly options strategies become supercharged when combined with well-devised, daily directional signals. In this presentation, Seth Freudberg, head trader of SMB Capital's options desk, shares how SMB Capital has really developed a systematic trading system merging the intelligence of a powerful trading signal with a particular options spread that exploits that signal in an optimal way.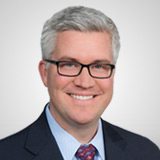 Three Ways to Upgrade Your Routines and Improve Your Returns
STOCKS
David Keller, CMT • Chief Market Strategist, StockCharts.com
What's the first market-related item you look at every day? How and when do you consume financial media? How do you deal with the firehose of information available to market participants? Mindful investors follow a disciplined process to gather information and develop an investment thesis. In this session, David Keller will walk attendees through his daily and weekly chart routines to demonstrate how you can improve your understanding of asset rotation and identify investment candidates by sticking to a good "Morning Coffee Routine." You will leave with actionable ideas to upgrade your process and invest with intention.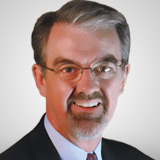 Using GARP to Identify the Best Small-Cap Stocks
STOCKS
Douglas Gerlach • President, ICLUBcentral, Inc.
Legendary fund manager Peter Lynch popularized a stock-picking strategy known as "Growth at a Reasonable Price" (GARP) and savvy investors today can still benefit from this approach to stock selection. Doug Gerlach, editor-in-chief of the market-beating SmallCap Informer newsletter, uses many principles of GARP to earn out-sized returns. He will review his team's key considerations for stock selection and highlight a few of their current top small-cap stock picks for turbulent times.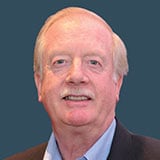 What Current Option Indicators Are Saying About the Market Now
OPTIONS
Lawrence McMillan • Founder and President, McMillan Analysis Corporation
Option data (price and volume) can often be used to structure trading indicators or systems designed to predict the movements of the broad stock market. In this session, Larry McMillan will review the prominent ones (put-call ratios, volatility indices such as VIX, etc.) and bring you up-to-date on what these indicators are "saying" at the current time.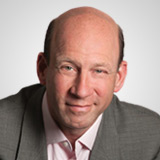 Is This Another Stock Market Bubble?
MARKETS
Steve Reitmeister • CEO, StockNews.com
Join us for a session that explores the classical value metrics to see where we stand now, discovers the MOST important value metric at this time, and discusses how to ride the bull up and parachute out before the next bear arrives. Steve Reitmeister will also cover which stock groups to buy and those to avoid!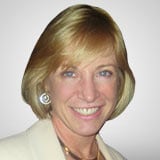 Leg Two
TECHNICAL
Linda Raschke • President, LBRGroup, Inc.
Once again, Linda Raschke reduces price components into the simplest yet most identifiable trading patterns. Join her for this inspiring presentation and you will see that it does not take much experience to learn to spot the potential for this optimal risk reward setup. This session will cover:
What is the "initial condition
?
How does one frame out initial risk?
Pros and cons of mechanical triggers and how to frame one out.
Feed the ducks when they are quacking and why traders find it difficult to exit at the optimal spot.
Ms. Raschke promises you will be excited to delve into looking at your charts and go on the hunt for "Leg Two" after this fun presentation!



Tech Trends for the Next Decade
TECHNOLOGY
Keith Fitz-Gerald • Founder, One Bar Ahead™
George Gilder • Senior Fellow and Co-Founder, Discovery Institute
Mark Mahaney • Sr. Managing Director and Head of Internet Research, Evercore ISI
Gene Munster • Managing Partner and Co-Founder, Loup Ventures
SpaceX made history with the launch into orbit of the first manned space capsule by a private company. While we may not be vacationing in Mars any time soon, we are living in a world where technology is evolving faster than ever. In this panel discussion, get up to speed on the latest trends in the industry, explore breakthrough technologies, and hear about the most innovative disruptors reshaping the future, including stocks you'll want to own today—And even years from now!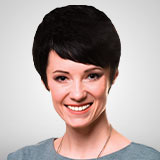 The Formula of Successful Swing Trading
TRADING
Inna Rosputnia • Author, Basic Instinct of Trader
Chart reading is a great skill, but it is not enough when it comes to spotting big trends. There is always a fundamental cause for a rally or decline. Tune in to this presentation where Inna Rosputnia will reveal what can set up major market up- and down-swings.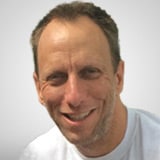 Combining 3 Technical Indicators for Best Trade Entries
TECHNICAL
John Kurisko • President and Founder, DayTradingRadio.com
Learn John Kurisko, AKA DayTraderRockStar, to learn his top three indicators and how he uses them together to identify the highest probability trade zones in the market. The results you will see are amazing, easy to learn and work across all time frames. Perfect for both short-term scalpers and longer-term position traders.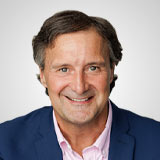 Round the World with Elliott Waves
TECHNICAL
Murray Gunn • Head of Global Research, Elliott Wave International
The global economy is changing fast, and big opportunities lie ahead. Come and take a flight around the world to view the landscape from 30,000 feet. See where the best Elliott Wave patterns exist and how to take advantage.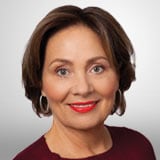 Investing in Uncertain Times: Invest with Confidence Without Knowing the Future
FUNDS
Janet Brown • CEO, FundX Investment Group
Many investors feel stuck right now, and for good reason. It's hard to know what's the right move to make when you're concerned about the recovery and rising interest rates, baffled by the stock market's surges and sell-offs, and worried that the world is forever changing.
The most important thing you can do as an investor is to choose a plan and then stick to it. FundX's proven strategy is designed to help you take advantage of major market trends and limit exposure to underperforming areas of the markets, without the need to forecast.
Janet Brown will share strategies and insights that have helped thousands of investors take control of their financial futures through good markets and bad. She'll offer ideas on where to invest now amid Covid-19 uncertainty, what to do when markets change, and share secrets to long-term investment success.
You Will Learn:
How to invest now when you can't know the future - participate in leadership trends by selecting funds and ETFs that are currently in favor.
Which areas and funds are best now?
How to avoid the worst mistakes and position for a variety of outcomes.
How to balance your assets for stability in a low-interest-rate environment.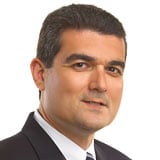 Why Momentum Is the Only Strategy You Need
FUTURES
Boris Schlossberg • Co-Founder, BKForex.com and Managing Partner, BK Asset Management
In this action-packed session, Boris Schlossberg, co-founder of BK Forex and 60SecondInvestor, will take you on a journey through the momentum one of the most misunderstood strategies of all time. He will show you why it works across all markets, all instruments, and all time and why it will continue to work in the future. Mr. Schlossberg will also share with you the specific stock index futures strategy that he trades with his members every single day.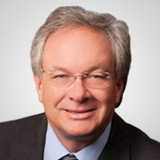 The Biggest First Quarter Winners
STOCKS
Louis Navellier • Editor, Growth Investor, Breakthrough Stocks, & Accelerated Profits
The first quarter represents peak sales and earnings momentum for the vast majority of stocks. Moving forward, the companies that can sustain strong sales and earnings momentum are expected to be the next market leaders. Louis Navellier will reveal this highest-rated stocks and provide his outlook for the rest of 2021.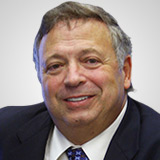 New Market Timing Techniques and Tools Across All Markets
TOOLS
Tom DeMark • Founder, DeMARK Analytics, LLC
Tom DeMark has been involved in the investment business for over five decades. He has created an extensive library of market timing indicators used by many of the top firms, funds, and figures in the world. Mr. DeMark's research is available on many data providers such as Bloomberg, CQG, DeMARK Prime and the new web-based platform, Symbolik
by DeMARKHis proprietary timing techniques provide an objective method of analyzing markets regardless of region, interval, or asset, including Bitcoin and other cryptocurrencies.
Mr. DeMark's CNBC and Bloomberg market calls at the February 2020 top, March 2020 bottom, and September 2020 high identified significant inflection points prior to their response. He will explain in detail the indicators he used to successfully identify and anticipate these major market turning points. Additionally, Mr. DeMark will highlight timing methods used to forecast various cryptocurrency reversals that have made the DeMARK Indicators an essential resource in timing these markets.
Frequently Asked Questions