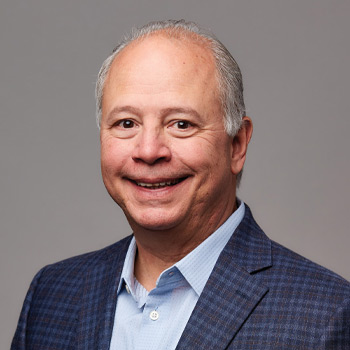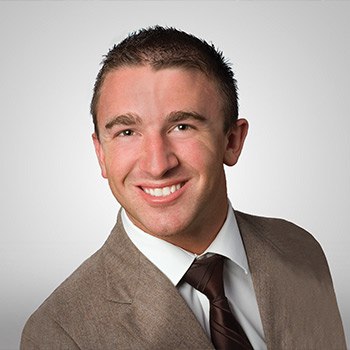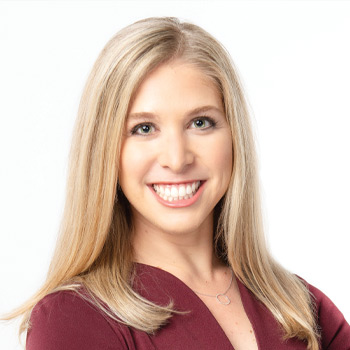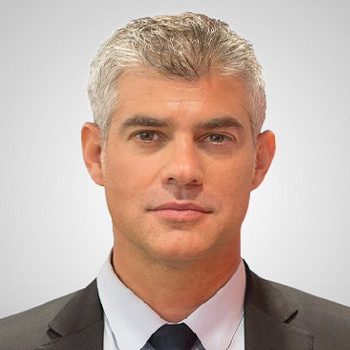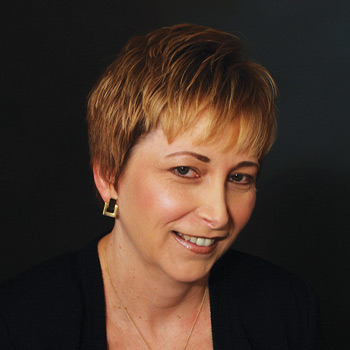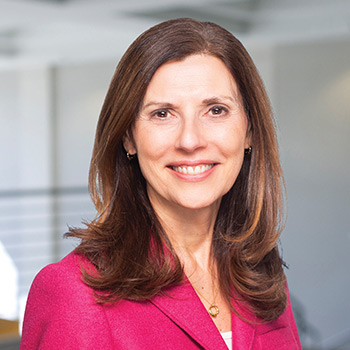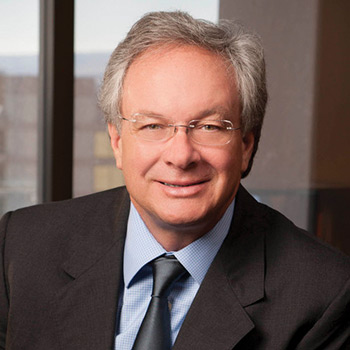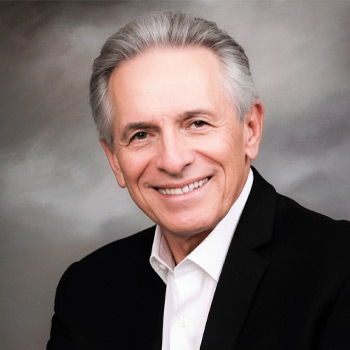 AVAILABLE ON-DEMAND AFTER THE EXPO
MoneyShow Virtual Pass — Get Access to 30+ High-Quality Video Recordings On-Demand from this Virtual Expo
This unique virtual expo brings together America's most successful investing and trading experts to cut through the noise by revealing the most critical forces that will impact the economy and the markets in the current environment.
Order now for only $49.00
There is no need to miss out on valuable education that can make or break your performance in the stock market. MoneyShow's Virtual Pass delivers all the great keynotes, workshops, panels, and product demos shared during each virtual event in an easily accessible format on-demand. Explore the extensive library of presentations available in the Virtual Pass below, and stream dozens of your favorite experts on your own time, at your own pace.
How the Virtual Pass Works
The Virtual Pass allows you to soak up knowledge and improve your skills in the markets on your own time and at your own pace. Follow along the speaker's presentation and spot key trends on your own. Watch your favorite sessions multiple times. Pause, rewind, and take notes to ensure you get the most from every session.
Purchase Your Pass
Fill out the credit card form to purchase and receive a receipt.
Email Notification
After the Event, you'll receive an email notification when sessions are available for viewing.
Videos On-Demand
Enjoy multiple hours of high-quality videos, including screen-capture slide presentations.
Session Availability
All session recordings, including PowerPoints (where available), will be posted in your MoneyShow.com dashboard within 7 days after the Event.
Session Access
Go to MoneyShow.com, login to your account, click My Dashboard on upper left under your name, then click My Virtual Passes, and start watching.
Unlimited Access
You will have unlimited, on-demand access to all video recordings from this Event.
What Sessions Will You Get?
Being on the wrong side of the market is the worst thing that can happen to an investor or trader. Our hand-picked experts will help you invest more profitably, trade more effectively, and anticipate changes before the crowd. All of the recorded sessions provide you with practical and actionable content that you can implement immediately to help you protect and grow your portfolio in the coming years.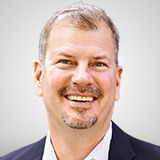 What Is the Best Trading Setup— Pure Priceaction or the Use of Indicators?
TRADING
Wieland Arlt • Professional Trader, Bestselling Author, and IFTA President, Torero-Traders-School.com
Join Wieland Arlt, CFTe and President of the International Federation of Technical Analysts shows in his presentation how traders can use the best of both worlds. Reading the priceaction and trading in real-time as well as using selected lagging indicators to make better trading decisions. Using both, traders will make fewer but better trades with higher risk-reward-ratios and less misinterpretation.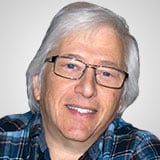 Ultra Low-Risk Approaches to Covered Call Writing and Selling Cash-Secured Puts
TRADING
Dr. Alan Ellman • President, The Blue Collar Investor Corp.
Covered call writing and selling cash-secured puts are low-risk, option-selling strategies focused on generating cash flow. Our trades can be structured to represent aggressive or defensive postures or somewhere in between. This presentation will detail how to structure our trades to decrease risk, particularly in bear and volatile market conditions while still generating significant returns. It will also be of interest to investors who have a low personal risk tolerance but still want to generate higher than risk-free returns. Both Delta (an option Greek) and implied volatility will be spotlighted, and real-life examples will be utilized to demonstrate the process of establishing these conservative trades, while still allowing us the potential to generate significant annualized returns.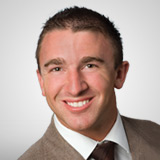 Trading 1-Minute Charts on E-Mini Futures for Quick Profits
TRADING
Tim Racette • Trader and Founder, EminiMind.com
Join Tim Racette to learn how to create a simple trading strategy to get in momentum trades, a solid trade management technique to reduce risk quickly, and a winning approach to cutting losses quickly and letting winners run.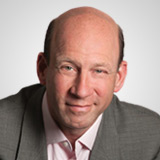 2nd Half of 2023 Stock Market Outlook
STOCKS
Steve Reitmeister • CEO, StockNews.com
40-year investment veteran Steve Reitmeister reviews the bull vs. bear case for the 2nd half of the year. Warning: Even though bulls are enjoying some 1st half gain, the bear market may soon come out of hibernation. This presentation includes Steve's trading plan and top picks to stay on the right side of the action.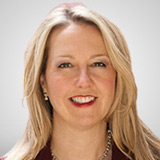 Truckin Through 2023 and Beyond
STRATEGIES
Kim Ann Curtin • Founder, The Wall Street Coach
Ross Gerber • Co-Founder, President and CEO, Gerber Kawasaki Wealth and Investment Management
Investors seeking to navigate the rest of 2023 with a clear financial vision and establish a solid footing for 2024 won't want to miss this engaging conversation with Ross Gerber, a seasoned finance authority with nearly three decades of experience. What a long, strange trip it's been. Are we at the point of reorientation? How should your 2023 investment portfolio adjust in light of the year's imminent close? Are your investments adequately poised in the face of fluctuating interest rates, inflation, AI advancements, and the potential recession that may or may not be lurking on the horizon? Join this insightful dialogue with Ross Gerber, a finance and investment maven with 29 years under his belt. You'll emerge from the session with heightened confidence in your ability to navigate the remainder of 2023's unpredictable market and uncover concealed opportunities poised to surface in 2024. Seize this opportunity to learn from Ross Gerber, an investment virtuoso, in a conversation led by seasoned interviewer Kim Ann Curtin, the visionary founder of The Wall Street Coach. In this insightful dialogue, they will bring their extensive knowledge and experiences to present you with lucrative investment prospects, as well as sound strategies to maintain emotional intelligence and a calm demeanor, regardless of market turbulence.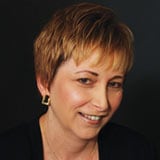 Introduction to Advanced Fibonacci Time Price Analysis
TRADING
Carolyn Boroden • Technical Analyst, ElliottWaveTrader.net
Tammy Marshall • Technical Analyst, ElliottWaveTrader.net
Carolyn Boroden and Tammy Marshall will share how they use the Fibonacci ratios on both the time and price axis of the market to identify key support and resistance decisions on the charts. These decisions are considered relatively low-risk, high-probability trade setups. Risk can also be refined even further by using stock options for these trade setups.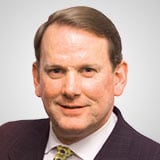 Fake-Out or Break-Out?
MARKETS
Sam Stovall • Chief Investment Strategist, CFRA Research
Even though the debt ceiling debate is behind us, and the Fed has completed its June FOMC meeting, investors should continue to be buffeted by headwinds from the longer-term effects of an aggressive rate-tightening policy on the economy and stock market. In addition, despite the surge in the Nasdaq-100 since AI has become an all-consuming topic, 50% of all Nasdaq-100 bull markets since its inception were fake-outs and went on to set an even lower low after advancing 20%. Also, with ever-shrinking breadth as the equity markets grind higher, is this a sign of disappointment to come and remind us that we are in a seasonally weak period for equities? For answers, tune in to hear Sam Stovall, Chief Investment Strategist at CFRA Research, discuss where the stock market is likely to take us during the second half of the year and how to position your portfolios accordingly.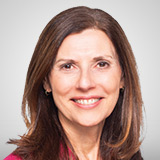 Mid-Year Outlook: Fixed Income
BONDS
Kathy Jones • Managing Director/Chief Fixed Income Strategist, Charles Schwab & Co.
From aggressive Fed rate hikes to a tense battle over the debt ceiling, it hasn't been an easy start to the year for bond investors. Despite high volatility in the bond market, what's surprising is how much didn't change. Join Kathy Jones, Charles Schwab's Chief Fixed Income Strategist, for a glimpse at what lies ahead for fixed-income markets as we close the books on the first half of 2023.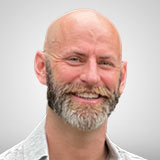 Crushing the Competition: How Big Companies Use Big Government to Block Competitors And How You Can Profit from Those That Push Back
STOCKS
Chris DeMuth, Jr. • Partner, Rangeley Capital
Join Christopher DeMuth as he discusses several situations where companies would come to market or complete a deal but have been blocked by competitors that used administrative agencies to block them. When someone ultimately breaks past such delays, there can be big profit opportunities. Specific names he will discuss include LQDA and HZNP.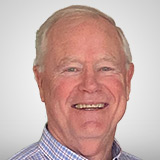 Markets Aren't Positioned for a Recession
ECONOMY
Jim Welsh • Macro and Technical Strategist, Macro Tides
Many economists thought a recession had started in 2022 after GDP contracted in the first two quarters. When a recession didn't appear, economists said a recession would hit in the first half of 2023. For almost a year economists have been crying out Recession! Recession! Investors now think economists are just trying to fool them again and have decided worrying about a recession is a waste of time. What investors are overlooking is the decline in Gross Domestic Income in the fourth quarter and first quarter and the big drop in hours worked. The economy is set to slow markedly in the second half of 2023 and investors may not be positioned properly.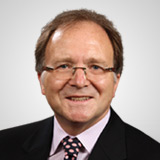 What Happened to Gold? What Does the Rest of the Year Hold?
PRECIOUS METALS
Adrian Day • Chairman and CEO, Adrian Day Asset Management
In this presentation, Adrian Day looks at why gold dropped from its late April highs and looks at the fundamental factors that will see it end the year at new highs. How to invest: bullion or equities? Major miners or juniors?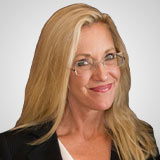 2023 Recession-Proof Strategies to Protect and Outperform
MARKETS
Natalie Pace • Author, The ABCs of Money
The price of 21st Century recessions can be devastating. The Dot Com Recession saw the NASDAQ Composite Index sink by 78% and take 15 years to recover. The Dow Jones Industrial Average sank by 55% in the Great Recession. Hoping to earn back losses in the bull market doesn't work well on today's Wall Street Rollercoaster, particularly the closer we get to retirement. Fortunately, a time-proven, 21st Century strategy that earns gains in recessions and outperforms the bull markets in between is easy as a pie-chart (and is enthusiastically recommended by Nobel Prize-winning economist Gary S. Becker).


How to Build Wealth in All Market Environments with One Little-Known Options Strategy
STRATEGIES
Andy Crowder • Chief Options Strategist, Cabot Options Institute
Having issues making consistent returns in bull, bear, or even neutral markets? In this presentation, you will learn how to use passive investment strategies based on published writings and academic papers that have outperformed the market over the long term, including outsized returns in the current bear market. It's not about trying to come up with the latest and greatest portfolio approach, as investors we simply want to use simple investment strategies with long-term success and wrap a strategic, options-based approach around each portfolio approach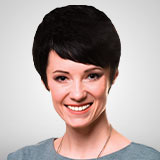 Easy and Profitable Day Trading Strategy
TRADING
Inna Rosputnia • CEO, Managed Accounts IR
Join Inna Rosputnia, CEO of Managed Accounts IR, to discuss a high winning rate day trading strategy that works perfectly on different markets. Moreover, in this session, Inna shares her view on the second half of 2023.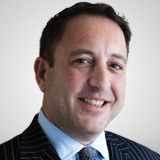 Don't Fight the Fed - How the Smart Money Is Preparing for the Rest of 2023
MARKETS
Marc LoPresti • Co-Founder, BattleFin Group, LLC
Pete Najarian • Co-Founder, Market Rebellion
Markets have been at the mercy of The Fed for more than a year now. Despite the most accelerated rate hike cycle in history -- and many signs of significant stress on the American consumer -- the bulls have been in charge so far this year. Market Masters Jon Najarian and Marc X. LoPresti will discuss (and debate) what the Fed will do next, and how investors can profit from the inevitable market volatility that will follow.


Are Bonds Back? Assessing the Traditional Asset Class After the Worst Year in Decades
BONDS
Sarah Ponczek • Vice President, Wealth Management, UBS Private Wealth Management
After the worst year in decades for fixed income, bonds and the 60/40 portfolio are making a comeback. Sarah Ponczek will give us a recap of 2023 market performance year-to-date, and discuss the outlook for bonds and other asset classes moving forward.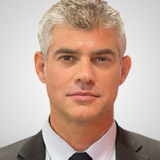 AI and Big Money Reveal Tomorrow's Big Stocks
TECHNOLOGY
Jason Bodner • Co-Founder, Mapsignals.com
A look into how AI, predictive analytics, and huge institutional money flows can give you an edge when investing in stocks. We will discuss proprietary powerful algorithms, stock picking, and how you can arm yourself with the most powerful tools to supercharge your investing.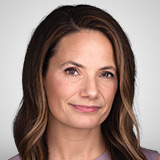 Applying Systematic Technical Analysis to Manage Risk
TECHNICAL
Katie Stockton • Founder and Managing Partner, Fairlead Strategies, LLC
Katie Stockton, CMT will share her long-standing methodology to help you manage risk in a challenging market. She will discuss her approach and demonstrate how to use her most valuable concepts and tools to be on the right side of the trend. Ms. Stockton will show how she puts these inputs together to arrive at a clear takeaway for controlling risk, including real-world examples from today's markets. You will leave the session feeling more confident in applying a systematic, technical approach to your own portfolio.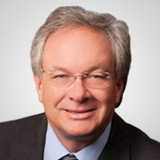 The Q2 Announce Season Will Show Improving Earnings Growth
STOCKS
Louis Navellier • Editor, Growth Investor, Breakthrough Stocks, & Accelerated Profits
Apple and Microsoft individually are each worth more than the Russell 2000. The top seven technology stocks now represent approximately 25% of the S&P 500 and 55% of the NASDAQ 100 due somewhat to the AI & ChatGPT buzz. However, there are lots of small-cap stocks with stronger earnings growth as well as low forecasted PE ratios. Furthermore, dividend growth stocks are an oasis as inflation cools and bond yield stabilizes. Louis Navellier will reveal his best A-rated small-cap growth and dividend growth stocks.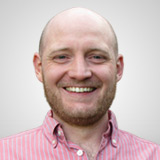 The Imperfect Art of Avoiding Value Traps
STOCKS
Philip MacKellar • Analyst, Portfolio Manager, and Investor, Contra the Heard Investment Newsletter
Value, deep value, and contrarian investors all face the risk of the big, bad, value trap. Is a stock in a cyclical funk or is it facing a structural headwind? When does a cyclical downturn morph into a systemic issue? And is the business fundamentally flawed or is it underappreciated by the market? Join Philip MacKellar as he discusses Contra the Heard's investment philosophy, how he tries to avoid value traps, and how he navigates these questions as he reviews his watch list and portfolio.





Emerging Market Opportunities in an Inflationary Era: A Fireside Chat
GLOBAL
Tavi Costa • Portfolio Manager, Crescat Capital
Eduardo Garufi • CEO, Special Squad Traders (SST)
Mike Larson • Editor-in-Chief, MoneyShow
Join Eduardo Garufi, chief executive officer of the largest financial market community and education company SST, and Tavi Costa, portfolio manager at Crescat Capital, for a moderated fireside chat on investing opportunities in emerging markets. As native Brazilians, Mr. Garufi and Mr. Costa can offer a unique perspective on the potential profits - and pitfalls - of investing in larger emerging markets like Brazil, as well as other countries in the Americas. They'll help guide you toward stronger returns in this inflationary era, as well as share some of their favorite EM investments for the rest of 2023 and beyond.


Four Ways to Improve Your Trading: Markets, Fundamentals, Technicals, and the Mental Game
TOOLS
Joseph Fahmy • Managing Director, Zor Capital, LLC
Join Joseph Fahmy for an educational session on ways to improve your trading. He will review a key sign to tell when the market is healthy, fundamental characteristics of the greatest winning stocks, common technical patterns, and ways to improve your mental strength. He will also review his recommended reading list.


Frequently Asked Questions
The Virtual Pass allows you to watch all of the video and audio presentations on-demand from each specific in-person conference or Virtual Expo. With your Virtual Pass, you can soak up knowledge and improve your investing or trading skills on your own time and at your own pace. Watch your favorite sessions multiple times. Pause, rewind, and take notes to ensure you get the most from every session.
How much does a virtual pass cost?
The cost of a single virtual pass is FREE for MoneyShow Pro and MoneyShow+ annual members.
On-demand session recordings for this virtual expo cost $39 for non-annual members, but if you purchase during the expo you get an extra 10% discount.
To get the best bang for your buck, we are introducing the MoneyShow+ annual subscription, which gives you access to ALL on-demand video recordings from this in-person conference and ALL Virtual Expos for one full year. Click here to sign up for MoneyShow+, instead of just a single virtual pass, and ensure you don't miss any of the insights and actionable advice throughout the year.
How do I watch on-demand sessions after I purchase my virtual pass?
Click on the "MoneyShow.com dashboard" link on your purchase confirmation, which will automatically log you into your MoneyShow.com account. Or, you can simply log into MoneyShow.com (with the same email you used to purchase your Virtual Pass).
Once you are logged in, you can update your password within your profile.
Click "My Virtual Passes."
Select the video you want using the "Filter" function on top of the page and start watching.
For future events, you will be notified via email that session recordings are available to view after the conclusion of the event.
For past events, you can watch presentations as soon as you complete your purchase.
When will the session recordings be released?
Some videos for upcoming Virtual Expos are typically released on the last day of the Expo, with all videos uploaded to your MoneyShow.com dashboard 7 days after the Virtual Expo ends. Videos for Virtual Expos that have already happened are available for viewing as soon as you receive your purchase confirmation.
Can I watch the video recordings on any device?
Yes! Video recordings can be viewed on your desktop, laptop, tablet, or smartphone.
How long are the videos recordings?
Most of the sessions are 30 minutes; all include Q&A.
Can I purchase just a single session?
Unfortunately, you cannot purchase individual sessions a la carte. If you want access to a specific session you will need to purchase the virtual pass.
What is the cancellation and privacy policy?
All Virtual Pass sales are final and no refunds will be made. Please view our
privacy policy here
. Please note, when you purchase a Virtual Pass, you agree that you will NOT share, trade, give away, or sell your virtual pass to a third party.
What if I still have questions?
You can call the MoneyShow Client Relations department at 800-970-4355, or e-mail
customerservice@moneyshow.com
. Please note that our regular business hours are 9:00 am - 5:30 pm, Eastern Time, Monday through Friday.