AVAILABLE ON-DEMAND STARTING AUGUST 19
MoneyShow Virtual Pass — Get Access to 35+ High-Quality Video Recordings On-Demand from the August 10-12, 2021, Virtual Expo
With volatility making a comeback in the markets, investors and traders are looking for the best strategies to protect—and grow their portfolios—in a challenging environment. Watch MoneyShow's renowned market experts, whose careers are devoted to uncovering the best opportunities available in even the most rapidly changing market environment, share their time-tested strategies.
Unlock 46 World-Class Expert Sessions On-Demand
Order your MoneyShow Virtual Pass today for only $49.00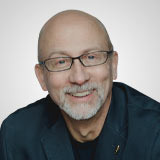 What to Do for the Rest of 2021, and Looking into 2022
STRATEGIES
Keith Fitz-Gerald • Principal, Fitz-Gerald Group
Many investors are confused by recent market action. Others tremble in fear ahead of the Fed's next move. It doesn't have to be that way! Keith Fitz-Gerald will share his thoughts on how to beat inflation, easy ways to protect your money from the Fed's next move, Chinese stocks, the best EV plays, and more. As always, he will give you actionable information and key recommendations that make him a MoneyShow favorite.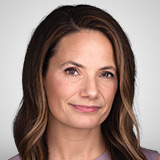 Technical Outlook and Indicators for Market Timing
TRADING
Katie Stockton • Founder and Managing Partner, Fairlead Strategies, LLC
Join Katie Stockton, CMT, founder and managing partner of Fairlead Strategies, for an in-depth discussion about the markets from a technical perspective, focused on important global trends and support and resistance levels. Learn about her preferred technical indicators for market timing, risk management, and identifying opportunities.

Generous High-Yield Income in a Stingy Market
INCOME
Bryan Perry • Senior Editor, Cash Machine, Premium Income, Quick Income Trader, Instant Income Trader
Long-time income expert and senior editor of Cash Machine, Bryan Perry, lays out the high-yield investing landscape for the balance of 2021 and provides his favorite picks that from his three portfolios: Extreme Income, Accelerated Income, and Safe Haven.

How I Made $120,829 in Seven Months Trading the Wheel Options Strategy
OPTIONS
Markus Heitkoetter • Author, Educator, Trader, and CEO, Rockwell Trading Services, LLC
The Wheel Options Trading Strategy is a powerful way to trade options with a high probability of success. This system has been proven by many traders over the years and it can be used on any market condition or time frame. In this workshop, you'll learn how to use this simple but effective strategy that will help you generate consistent profits from your trades—even if they go against you!
You will learn how to pick the right options for this strategy, how to collect weekly paychecks, how to manage your trades, what to do when a trade goes against you, the tools you need for this strategy, and much more! This is a hands-on workshop, and you will learn everything you need to use this strategy right away in your trading.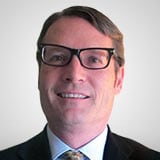 Biotech Investing: The Covid-19 "Delta" Variant Means the Job Is Not Done
BIOTECH
John McCamant • Editor, Medical Technology Stock Letter
Biotech Covid-19 vaccine development has demonstrated the power of biotech to change the world and make handsome returns for investors. With the Delta variant wrecking devastation worldwide, join this presentation to discover what's next. Can an oral vaccine be the difference maker to finally tame Covid-19?


The Great Reopening—Next Stop: Dow 111,180
STOCKS
Brian Hicks • Founder, Angel Publishing
Past is prologue: There are undeniable similarities between 1920-1921 and today. Brian Hicks sees a generational bull market for the rest of the decade as the American and global economies reopen from a very low base. Sectors and industries that will lead the charge are transportation, technology, medical technology, and energy. Mr. Hicks will reveal the five stocks he's buying now, and you should too.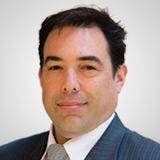 Trend Trading Secrets of Millionaire Commodity Traders
COMMODITIES
Andrew Strasman • Principal, Totem Asset Group, LLC
Few are going to watch over or care for your money the way you do. Your best bet may be to learn how the pros do it! Join this session to learn the trend trading principles used by millionaire commodity traders and professional money managers. Gain ongoing practical experience by monitoring real-time positions (from cradle to grave) published every minute of every trading day for the past seven years during this academic project as seen on www.40in20out.com.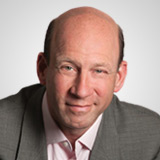 Why Do Most Investors Fail?
STOCKS
Steve Reitmeister • CEO, StockNews.com
Join and discover the weak track record of investors vs. the market and why they fail over 85% of the time. Steve Reitmeister will cover how you can solve this problem with his formula for picking better stocks.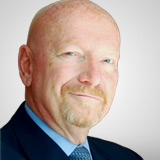 Probabilities, Risk, and Long-Term Returns
TRADING
Kerry Given • Founder & Managing Director, Parkwood Capital, LLC
It is natural for traders to focus on the potential gains of a prospective trade and minimize the risk that will be incurred. However, probabilities and risk also interrelate with the level and volatility of the long-term returns. There's no free lunch!



The Back End of 2021 - Risks and Opportunities
STRATEGIES
Doug Flynn • Partner and Co-Founder, Flynn Zito Capital Management
Michael Lee • Founder, Michael Lee Strategy
Join us for a thought-provoking conversation on various observations and trends, centered around investing your portfolio for maximum potential in the current market climate.

Bonds So Far This Year
BONDS
John Mousseau • President, CEO, and Director of Fixed Income, Cumberland Advisors
John Mousseau will discuss the bond markets, Fed policy, inflation, and a look down the road.

Trading and Investing for Your Future—and Your Weekend Out
TOOLS
Toni Hansen • President and CEO, ToniHansen.com
Market participants enter the financial arena for many different reasons. Whether actively thinking about it or not, the bottom line almost always comes down to the desire for short-term gains as well as the establishment of a secure financial future. From the standpoint of a technical trader, the skills for both are virtually interchangeable. In this class you will learn core technical skills required to read the upcoming trend in a market no matter which market is involved nor which time frame. Toni Hansen, a veteran trader with over 25-years of experience under her belt, will demonstrate how market tops form, and key differences between the beginning of a trend and its end. Pulling trades from diverse markets such as gold, forex, and grains, this session will open your eyes to situations where focusing on the short-term gains will be in your best interest, as well as how and when to protect short-term gains while building an investment in a longer-term position.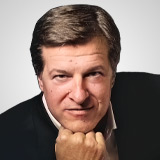 Thematic ETF Investing: The Global Macro Opportunity Set
ETFs
Jay Pelosky • Founder and Principal, TPW Advisory
TPW Advisory (TPWA) developed the Covid Speed concept in early 2020 to help understand Covid's impact on the investment world. Out of that work came the Covid Speed Model: The deployment of global intellectual and financial capital to solve a single issue-a Covid vaccine-which succeeded in developing multiple vaccines in 1/10th the normal time. This model represents a secular change that will be utilized to address other critical global issues such as climate, cybersecurity and the melding of traditional finance, fintech, and crypto. Climate, with its 2030 date certain for peak carbon, its 100% global nature, and its in-your-face extreme weather visibility is THE global trend of the 2020s. Jay Pelosky and TPWA believes ETF-based, thematic investing represents the best way for investors to gain access to these investment opportunities. So much so that they created the TPW 20, a 100% thematic global model portfolio comprised of 20 select ETFs covering roughly a dozen distinct themes. Join us to learn more!

Supplement Your Income Three Hours a Week
TOOLS
Matt DeLong • CTO, Real Life Trading
This workshop will detail a swing trading strategy that you can implement immediately. Matt DeLong of Real Life Trading will show you how you can manage risk with entry/exit signals on your own charts-iPhone alerts included! Join and discover his recipe that you can execute on your own.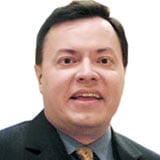 Profiting from Breakout Trends
TRADING
Ken Calhoun • President, TradeMastery.com
Join us for a high-energy session to discover exactly how to find and enter strong breakouts. You'll see the very best 5 chart patterns to enter—and which "trap" patterns to avoid (you'll value this). As a bonus, this session includes Ken Calhoun's PDF charts e-book to provide help.

Failing to Plan = Planning to Fail: How to Jump-Start Your Retirement with a Simple Stock and ETF Strategy
STRATEGIES
Nancy Zambell • Editor, Cabot, Wall Street's Best, & Financial Freedom Magazine
Join Nancy Zambell and learn how to set up your simple retirement portfolio by using a handful of stocks and ETFs designed to maximize profits and reduce volatility.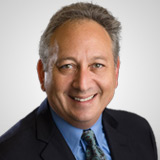 Spread Trading Done Simple
OPTIONS
Bob Lang • President & Chief Options Strategist, Explosive Options
This presentation will cover how spreading options can help you manage risk and participate in a trade setup with less capital. Successful spread traders do not have some secret sauce or knowledge, they simply manage their risk capital to allow them to stay in the game. Unlock the keys to success in this short 30-minute presentation as you dive into different variations of spread trading with Bob Lang.

Top 10 Rules for Successful Trading
TRADING
Jerry Robinson • Trend Trader and Trading Coach, Followthemoney.com
Most traders don't plan to fail, they just fail to plan. When it comes to trading, adopting a rule-based strategy is absolutely vital to your long-term success. In this live educational presentation, trend trader and trading coach Jerry Robinson will share 10 powerful trading rules that he personally uses to successfully navigate the markets. Avoid common pitfalls and improve your trading success with these 10 trading rules. Whether you are seeking to trade stocks, ETFs, options, or even cryptocurrencies, these time-tested rules will empower you to become a better trader and help to improve your returns in the market.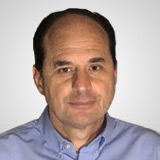 Trading Psychology: What Role Do Feelings & Emotions Play in Trading & Investing Decisions?
TRADING
Claudio Demb • Author, Trading Your A Game: Are Feelings Expensive?
During this workshop, Claudio Demb will look at the role that psychology plays in becoming a successful trader. He will focus on practical aspects of trading psychology, illustrating theoretical concepts with real trades from his own account. Mr. Demb will also address specific emotions that get in the way of successful trading. This session will close with suggestions on how to address psychological trading demons.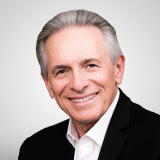 Obtaining Successful Trading Results by Using Proven Pattern Recognition Techniques
STOCKS
Harry Boxer • Author, TheTechTrader.com
Harry Boxer, founder of TheTechTrader.com, shares insights into identify breakout trading opportunities for intraday as well as swing trades. In this presentation, he will cover how to use intraday technicals and patterns to uncover trading candidates on intraday and daily charts. He will discuss using price-volume surges as the key to identifying the most lucrative trades, and how to play opening gaps and early session patterns. Learn from this 50-year veteran trader and technical analyst, and author of the highly acclaimed Profitable Day & Swing Trading (Wiley), noted by Stock Trader's Almanac as the "2015 Best Investment Book of the Year."






The Road Ahead: US Economic Outlook—Q4 Update
ECONOMY
Jodie Gunzberg, CFA • Managing Director, CoinDesk Indices
John Mousseau • President, CEO, and Director of Fixed Income, Cumberland Advisors
Lindsey Piegza • Chief Economist, Managing Director, Stifel Financial Corp.
Sam Stovall • Chief Investment Strategist, CFRA Research
Against the backdrop of continued tensions in US-China relations, a resurgence of Covid-19 infections in several states, and inflation fears, what can investors expect for the rest of the year? Our distinguished panel will dissect the economic, global trade, and political landscape and offer a unique perspective on the long- and short-term implications of these factors and more on your portfolio.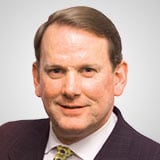 Strong Start, Favorable Finish
MARKETS
Sam Stovall • Chief Investment Strategist, CFRA Research
Year-to-date, through April 30, 2021, the S&P Equal Weight 500 jumped 16.2%, recording the third-strongest four-month start to any year since 1990 (when the index was first introduced). How has such a strong start to the year translated to the market's subsequent performance? History says (but does not guarantee), that such early strength is typically followed by a volatile performance through September, before resuming its above-average advance during the remaining three months of the year. Will the same hold true for 2021? Sam Stovall, chief investment strategist at CFRA, will discuss this and other favorable indicators and share his market and sector outlooks the rest of this year.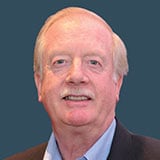 What Current Option Indicators Are Saying About the Market Now
OPTIONS
Lawrence McMillan • Founder and President, McMillan Analysis Corporation
Join Lawrence G. McMillan where he will discuss the current state of his option-oriented indicators and what they are saying about the market now. Option data (price and volume) can often be used to structure trading indicators or systems designed to predict the movements of the broad stock market. In this session, Mr. McMillan will review the prominent ones (put-call ratios, volatility indices such as VIX, etc.) and bring you up to date on what these indicators are "saying" at the current time.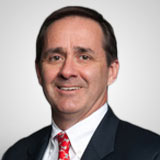 Systematic Approaches to Trading VIX
TOOLS
Russell Rhoads • Head of Research and Consulting, EQDerivatives
Join Russell Rhoads, head of research and consulting at EQDerivatives, as he discusses the unique price behavior of VIX futures and options. He then will follow up with a couple of trading approaches to taking advantage of how VIX futures and options interact with the overall stock market and spot VIX index.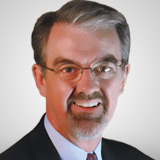 Don't Make These Mistakes in Your Stock Portfolio
STOCKS
Douglas Gerlach • President, ICLUBcentral, Inc.
Is your portfolio strategy accidentally on autopilot? Has greed been driving your behavior? What are you doing with the overvalued stocks in your portfolio? While it may be impossible to remove human nature and emotion completely from the investment decision-making process, it is possible to understand and control many of the invisible forces that influence how you invest. Learn to recognize how your fears and misperceptions can lead you down the wrong path, and how following many of Wall Street's maxims cause you to make "dumb" mistakes.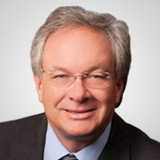 Sales and Earnings Momentum Just Peaked, What Now?
STOCKS
Louis Navellier • Editor, Growth Investor, Breakthrough Stocks, & Accelerated Profits
The good news is the stock market is going to continue to post positive sales and earnings for the remainder of 2021. The bad news is that momentum has peaked, so the overall stock market is expected to lose breadth and power. The stocks that will continue to sustain positive sales and earnings momentum are expected to be market leaders. Louis Navellier will reveal his favorite A-rated growth stocks and, as a bonus, will also show you his favorite dividend growth stocks that are prospering form the collapse in bond yields.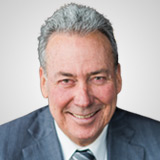 Precious Metals: Long-Term Solution or Short-Term Fix?
COMMODITIES
David Morgan • Precious Metals Analyst, TheMorganReport.com
Gold and silver have done surprisingly well over the past twenty years. But few see the performance from a long-term viewpoint and want to see the metals explode.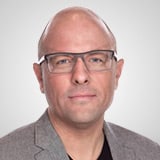 Are We in a Bitcoin Bear Market?
Cryptocurrency
Ryan Wilday • Analyst, Cryptocurrency Trading Service, ElliottWaveTrader.net
With a 50%+ decline in Bitcoin over the last few months, many say another cryptocurrency bear market degree has arrived. Ryan Wilday disagrees and will share what he believes Bitcoin prices will do in the next year.




Key Issues in Trading Commodities
COMMODITIES
Phil Flynn • Senior Energy Analyst, The PRICE Futures Group
Carley Garner • Senior Commodity Market Strategist and Broker, DeCarley Trading
Dennis Gartman • Editor and Publisher, The Gartman Letter, L.C.
Daniel Gramza • President, Gramza Capital Management, Inc.
Commodity markets can provide interesting trading opportunities and returns. This panel of experts will explore key issues that informed commodity traders should be aware of when trading these exciting markets. Some of the issues covered will be:
What is a commodity super-cycle and are we at the beginning middle or end of it?
Is it possible the media's focus on inflation fanned the flames, and maybe even created a bit of a self-fulfilling prophecy?
How important is an understanding of term structures to investing and trading in the commodity markets?
How important is the dollar's role in commodity trading?
What are the important clues that the neglected oats market tells us about the grain market generally?
What is the difference between cryptocurrencies and gold and why does it matter?
Is crypto a commodity or a currency, and does crypto have a future?
These topics and more will provide you with a broad overview of trading commodity markets.
Frequently Asked Questions
The Virtual Pass allows you to watch all of the video and audio presentations on-demand from each specific Virtual Expo. With your Virtual Pass, you can soak up knowledge and improve your investing or trading skills on your own time and at your own pace. Watch your favorite sessions multiple times. Pause, rewind, and take notes to ensure you get the most from every session.
How much does a virtual pass cost?
The cost of a single virtual pass is FREE for MoneyShow Pro and MoneyShow+ annual members and $39 for non-annual members.
To get the best bang for your buck, we are introducing the MoneyShow+ annual subscription, which gives you access to ALL on-demand video recordings from ALL Virtual Expos for one full year. Click here to sign up for MoneyShow+, instead of just a single virtual pass, and ensure you don't miss any of the insights and actionable advice throughout the year.
How do I watch on-demand sessions after I purchase my virtual pass?
Click on the "MoneyShow.com dashboard" link on your purchase confirmation, which will automatically log you into your MoneyShow.com account. Or, you can simply log into MoneyShow.com (with the same email you used to purchase your Virtual Pass).
Once you are logged in, you can update your password within your profile.
Click "My Virtual Passes."
Select the video you want using the "Filter" function on top of the page and start watching.
For future Expos, you will be notified via email that session recordings are available to view after the conclusion of the event.
For past Expos, you can watch presentations as soon as you complete your purchase.
When will the session recordings be released?
Some videos for upcoming Virtual Expos are typically released on the last day of the Expo, with all videos uploaded to your MoneyShow.com dashboard seven days after the Virtual Expo ends. Videos for Virtual Expos that have already happened are available for viewing as soon as you receive your purchase confirmation.
Can I watch the video recordings on any device?
Yes! Video recordings can be viewed on your desktop, laptop, tablet, or smartphone.
How long are the videos recordings?
Most of the sessions are 30 minutes each and some are an hour long; all include Q&A.
Can I purchase just a single session?
Unfortunately, you cannot purchase individual sessions a la carte. If you want access to a specific session you will need to purchase the virtual pass.
Can I purchase an on-demand pass to watch all video recordings from all Virtual Expos for an entire year?
Yes, you can! MoneyShow+ gives you access to ALL session recordings from ALL Virtual Expos for one full year. Videos will automatically appear in your MyMoneyShow dashboard after every Virtual Expo, and you'll get notification whenever new videos have been uploaded to your dashboard.
Sign up for MoneyShow+ here
.
What is the cancellation and privacy policy?
All Virtual Pass sales are final and no refunds will be made. Please view our
privacy policy here
. Please note, when you purchase a Virtual Pass, you agree that you will NOT share, trade, give away, or sell your virtual pass to a third party.
What if I still have questions?
You can call the MoneyShow Client Relations department at 800-970-4355, or e-mail
customerservice@moneyshow.com
. Please note that our regular business hours are 9:00 am - 5:30 pm, Eastern Time, Monday through Friday.