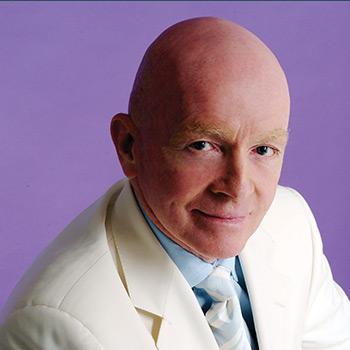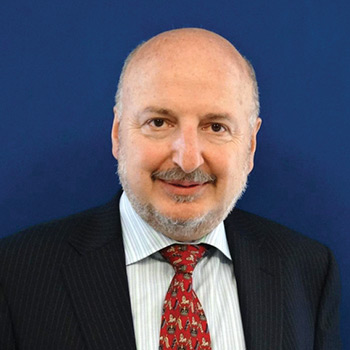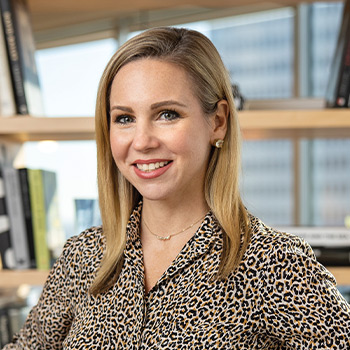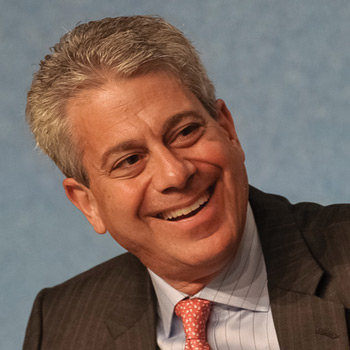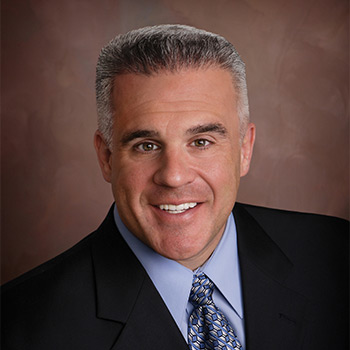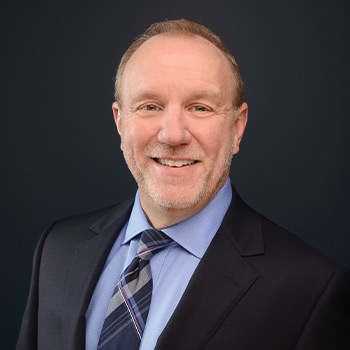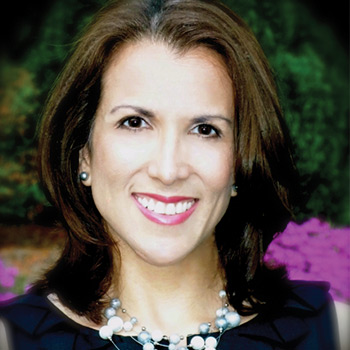 AVAILABLE ON-DEMAND STARTING OCTOBER 14
MoneyShow Virtual Pass — Get Access to 45+ High-Quality Video Recordings On-Demand from the October 5-7, 2021, Virtual Expo
This unique virtual expo brings together America's most successful investing and trading experts to cut through the hype and deliver unique, actionable ideas to give you an edge in the markets for a great year-end.
Order now for only $49.00
This Virtual Pass is ideal for any investor or trader who wants to better understand the key drivers of today's economy and markets, as well as the top investment themes and trading trends they need to be paying close attention to now.
How the Virtual Pass Works
The Virtual Pass allows you to soak up knowledge and improve your skills in the markets on your own time and at your own pace. Follow along the speaker's presentation and spot key trends on your own. Watch your favorite sessions multiple times. Pause, rewind, and take notes to ensure you get the most from every session.
Purchase Your Pass
Fill out the credit card form to purchase and receive a receipt.
Email Notification
After the Event, you'll receive an email notification when sessions are available for viewing.
Videos On-Demand
Enjoy multiple hours of high-quality videos, including screen-capture slide presentations.
Session Availability
All session recordings, including PowerPoints (where available), will be posted in your MoneyShow.com dashboard within 7 days after the Event.
Session Access
Go to MoneyShow.com, login to your account, click My Dashboard on upper left under your name, then click My Virtual Passes, and start watching.
Unlimited Access
You will have unlimited, on-demand access to all video recordings from this Event.
What Sessions Will You Get?
Being on the wrong side of the market is the worst thing that can happen to an investor or trader. Our hand-picked experts will help you invest more profitably, trade more effectively, and anticipate changes before the crowd. All of the recorded sessions provide you with practical and actionable content that you can implement immediately to help you protect and grow your portfolio in the coming years.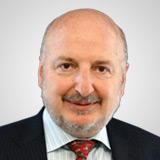 Like Auto Headlights: The New High - New Low Index Lights Up the Road Ahead
TRADING
Dr. Alexander Elder • Trader and Author, The New Trading for a Living
The new highs are the leaders of strength, the new lows the leaders of weakness on the stock exchange. Their patterns tend to change ahead of the broad market trends. Dr. Elder, who writes New High - New Low reports for SpikeTrade.com, will share with you some of his techniques and rules for using this powerful indicator. NH-NL is a tool that can help you gain an edge in the battle for market success.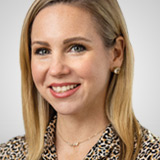 Final Stretch and Looking Into 2022
MARKETS
Lindsey Bell • Chief Investment Strategist, Ally Invest
2021 has been a winner for those invested in the stock market and things look poised for a strong finish to the year. After a blockbuster year for earnings and economic growth, things are expected to normalize as 2022 unfolds. The impact on the investing landscape may be less dramatic than one might think. Lindsey Bell will take a deeper look at the growth picture and what it might mean for various sectors and industries.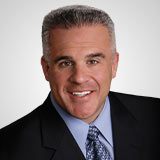 How Will the Biden Tax Change Proposals Impact the Market?
TAXES
Daniel Geltrude • America's Accountant® and Founder, Geltrude & Company, LLC
The Biden Administration is proposing a wide range of tax changes and tax increases that will impact many taxpayers. Should all or some of these proposals be enacted, what will the impact be on investors? How will the markets react? America's AccountantDan Geltrude, will provide you will valuable insight.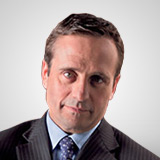 Disinflation, Reflation, and Inflation: '60s Deja Vu All Over Again
MARKETS
Barry Knapp • Managing Partner and Director of Research, Ironsides Macroeconomics, LLC
Fiscal, monetary, and exchange rate policies from the '60s are back!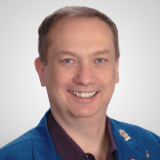 The Married Put
OPTIONS
Stan Freifeld • Mentor, McMillan Analysis Corp.
The Married Put (MP), also known as the Protective Put, is a common way that many stock traders become acquainted with options. It provides them with a strategy of insuring the value of their stock holdings. However, with a knowledge of synthetic equations, there may be an alternative and more efficient method to accomplish the same goals. Stan Freifeld will define the MP and demonstrate how to determine if one should implement the MP or its synthetic equivalent in any specific situation.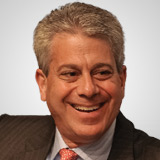 Real Estate Investing and the Economy
REAL ESTATE
Mitch Roschelle • Managing Director, Madison Ventures+
Financial media commentator Mitch Roschelle leads an interactive discussion of real estate investment. He will explore both historical and present day economic and market conditions, and how both housing and commercial real estate investments have performed over the years. Mr. Roschelle brings practical perspective and makes sense of the various considerations investors face when contemplating capital allocation into real estate.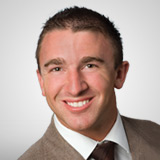 Trading the E-mini Futures for 90 Minutes a Day
FUTURES
Tim Racette • Trader and Founder, EminiMind.com
Learn the techniques and strategies that professional day traders use to day trade the markets for just 90-minutes a day and then have the rest of the day to do more things they enjoy. In this presentation trader Tim Racette of EminiMind will walk you through exactly how he trades the ES each day for optimal efficiency.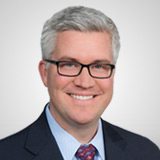 Behavioral Finance: How to Avoid Confirmation Bias
TOOLS
David Keller, CMT • Chief Market Strategist, StockCharts.com
Confirmation bias is often the most frustrating behavioral bias of them all! From novice investors to seasoned professionals, no one is immune from its potentially devastating impact on your portfolios. In this session, David Keller will define confirmation bias and discuss how to detect telltale signs in your investment process. We'll also review the charts and tools that can help minimize confirmation bias and describe how mindful investors find success by focusing on the evidence! Can your portfolio afford for you to not attend?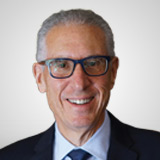 How to Achieve Tax Savings as a Trader
TAXES
Robert Green, CPA • CEO, GreenTraderTax.com
Join Robert Green to learn the golden rules for eligibility for TTS. You can claim TTS for all or part of 2021 and 2020. TTS traders can deduct business, startup, organization, and home office expenses, whereas investors cannot.
TTS traders should consider a Section 475 MTM election for 2022; it's too late for 2021. Section 475 trades are exempt from wash sale loss adjustments and the capital loss limitation, and they are eligible for the 20% qualified business income (QBI) deduction. QBI excludes capital gains.
Tune in and discover how TTS traders use an S-Corp to deduct health insurance premiums and high-deductible retirement plan contributions. Consider an entity for 2022; it's getting too late for 2021.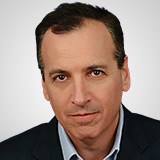 Top Money Themes in 2021
MARKETS
Jeremy Pink • Publisher, Pink's Bottom Line on Media, Money, and Sports
In his daily email newsletter, Pink's Bottom Line on Media, Money, and Sports, Jeremy Pink covers a key topic each day pertaining to all things money. In 2021 so far, the most popular topics are: consumer spending, home prices, and the overall economic recovery. During this session, Mr. Pink will talk about all three of those topics and what they indicate might happen for the rest of 2021 and beyond.

Crypto Opportunities in Stocks
Cryptocurrency
Enrique Abeyta • Editor, Empire Elite Trader
Discover ways to participate in the crypto currency opportunity via stocks while diversifying your risk and getting easy (and inexpensive) access to the entire sector. Simpler Trading has a stock that they LOVE and think is going to be a 10x bagger that is also an easy way to play crypto.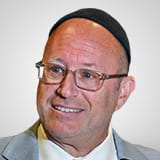 Where Is the Stock Market Heading for the Rest of 2021 and Beyond?
MARKETS
Avi Gilburt, Esq • Founder, ElliottWaveTrader.net
Avi Gilburt, founder of ElliottWaveTrader.net and one of the top-followed analysts on Seeking Alpha, will take you through his analysis to outline what he expects the S&P 500 to do for the rest of 2021 and provide parameters to help you stay on the profitable side of the market. He will also give you his longer-term prognostication, which may not sit well with many long-term investors.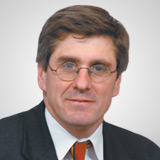 The Battle Over the $5 Trillion Spending Bill—Impact on Investors
ECONOMY
Stephen Moore • Co-Founder, Committee to Unleash Prosperity
The Pandemic "Bust to Boom" Cycle Is a BULL!
MARKETS
James Paulsen • Chief Investment Strategist, The Leuthold Group, LLC
The pandemic set the US and global economy on its biggest roller-coaster ride of the post-war era. Going from a depressionary bust to a war-time boom in a single year is unprecedented and it has created a unique economic and financial market environment. Will the abuse and overuse of economic policy stimulus cause overwhelming inflation or simply a temporary spike? Is the US headed for another productivity miracle? Can the above-average pace of US real GDP growth persist even after economic policy accommodation is normalized? Could investors enter 2022 with an undervalued stock market, a moderating inflation rate, a near-record low yield structure, above average real GDP growth, and continued strong earnings gains? How young is this bull market?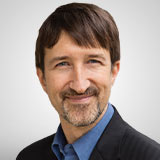 The Ongoing Secular Bull Market in Asia, Emerging Markets, and Commodities
GLOBAL
Mark Galasiewski • Editor, Asian-Pacific Financial Forecast
Elliott Wave International's analysis shows that Asia, emerging markets, and commodities began multi-year, five-wave advances at the March 2020 lows. An exception is the Shanghai Composite, which continues to trace out a contracting triangle from its 2007 high. The negative mood trend driving the contracting triangle has inspired China's crackdown on its most successful companies and individuals in recent years. In contrast, the positive social mood trend in India has caused stock prices to advance impulsively and inspired laissez-faire policy changes that will ultimately create jobs and wealth. Other markets in the Asian-Pacific, Latin America and emerging EMEA will also rise impulsively for several years along with commodities.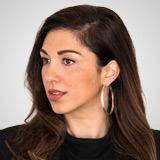 Perform Better, Think Faster, Invest Wiser
STRATEGIES
Louisa Nicola • Neuroscientist and Neurophysiologist, Neuro Athletics
Using the neuroscience of peak performance, Louisa Nicola has been advising professional athletes and investors on the art and science of decision making and risk management by understanding the one thing they can control: their nervous system. In this talk, the audience will learn the cutting-edge research on how investors can activate their mental and body states to make better decisions, retain brain endurance, and invest in a peak state.

Profiting from Naked Put Strategies 83% of the Time
OPTIONS
Bryan Perry • Editor, Cash Machine
Of all the various option strategies utilized by professional and retail traders, there are few that can deliver the consistent results with the level of simplicity as the selling of naked put options. Bryan Perry, editor of Quick Income Trader has been delivering winning naked put trades 83% of the time he recommends a strategy, where the annualized return for 2021 is currently 373%! He will lay out just how easy this money-making method is for even the novice option trader to put to immediate use and show how time decay in the option market can be a powerful weapon of profit generation.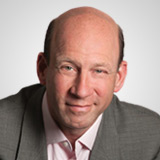 How to Find the Best Growth Stocks?
STOCKS
Steve Reitmeister • CEO, StockNews.com
Growth stocks are everyone's favorite. However, these shares are often priced for perfection where the first misstep leads to an implosion in the share price. Let Steve Reitmeister show you how to consistently find the best growth stocks thanks to StockNews.com's proprietary strategy that has generated an average +46.42% annual return since 1999.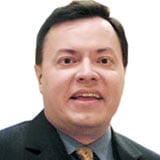 Day Trading Momentum Stock Breakouts and Gaps
STOCKS
Ken Calhoun • President, TradeMastery.com
Join popular trading coach Ken Calhoun for a fast-paced look at the very best strategies for day trading momentum stock entries and exits.
You'll see exactly how to:
Choose which chart patterns to trade each morning with easy scanning tips
Trade "meme" stocks like GME, AMC, and more
Set specific entries, stops, and exit targets
Reenter trades after getting shaken out, plus how to add to winners to scale in
Avoid false breakouts and missed entries
Use tape reading to improve your ability to see how strong an entry will be ahead of time
Bonus: Top 10 day trading chart patterns PDF included. Mr. Calhoun routinely day trades up to 70 round-trips daily in stocks and ETFs priced $5 to $40 per share. Look over his shoulder at live charts in this dynamic, professional presentation for active traders. No boring PowerPoint slides, instead you'll learn with live charts explained. Bring your questions!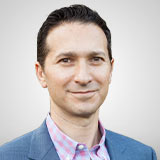 Building a System for Trading Psychology
TRADING
Jared Tendler • Author, The Mental Game of Trading
If you're not working on the psychological side of trading, you're leaving money on the table. The costly errors that you continually make are not related to your trading skill and knowledge, they stem from your emotions and your mental game. In this presentation, mental game coach and author Jared Tendler, a leading expert in how mental game impacts performance, will demonstrate how to build a system for trading psychology and outlines a straightforward and logical system to deal with emotions so that they don't cause repetitive errors. Join and learn how to identify and recognize the role of greed, fear, anger, confidence, and discipline in trading, and discover how to map patterns so that they can address hidden performance flaws. You will come away with new tools that can lead to immediate improvement. Mr. Tendler has worked with top retail and institutional traders, poker players, and PGA Tour players to address hidden performance flaws and perform at their highest levels.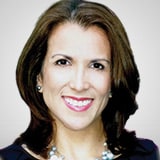 The Pursuit of Proper Trade Execution
TOOLS
Anne-Marie Baiynd • Chief Market Strategist and CEO, TheTradingBook.com
Many of us look at charts and say to ourselves I wish I had gotten in there, but how do we prepare so that we know what that event looks like? What signals can we use that give us limited risk and yet open us to trading rewards ahead. In this session, Anne-Marie Baiynd will break down a complete strategy, from the search of ideal trading candidates to the alerts, execution, and final completion of the trade. One simple moving average, one momentum indicator, and a check list to step through. Join us for this systematic breakdown that will carry you to the next level of trading success.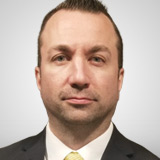 Volatility Analysis for Options Investors
OPTIONS
Edward J. Modla • Executive Director, Investor Education, OCC
Anyone who follows the markets knows that volatility is talked about a lot, whether it's trending higher or lower. But why does volatility matter, and specifically, how does it affect options pricing? Join Edward J Modla of OCC for
Volatility Analysis for Options Investors, so that you can better understand what changes in volatility may mean for options. You'll learn about:
Historical volatility
Implied volatility
The concept of historical implied volatility
Examples, calculations, and more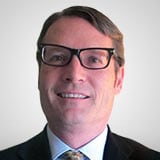 Picking Biotech Stocks with Potential to Transform Medicine
BIOTECH
John McCamant • Editor, Medical Technology Stock Letter
Covid-19 vaccines have shown the world that biotech is truly a transformative industry. Join Bioinvest's John McCamant to learn how he picks game-changing biotech stocks to super charge your portfolio.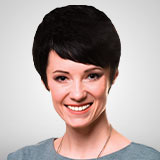 The Art of Trading Currency Futures
FUTURES
Inna Rosputnia • CEO, Managed Accounts IR
It's not a secret that conditions move the market, but how do you identify those conditions? There are multiple unique tools you can use to forecast big swing moves in currencies. Join Inna Rosputnia for live research and a discussion on the tools she uses during this webinar.

2022 Survival Guide: The Three Best Investments for Today's Top Trends
MARKETS
Genia Turanova • Lead Analyst and Editor, MoneyFlow Trader
In this presentation, you'll learn about the differences between inflation today vs. the high-inflationary environment 1970s, as well as what these two markets have in common. Plus, Genia Turanova will share an easy way to pick long-term investments and the three best assets to own this year and into 2022.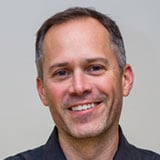 My Favorite Options Strategies
OPTIONS
John Carter • Author, Mastering the Trade
Join John Carter, author of Mastering the Trade, as he discusses the options set-ups that have proven to be the most consistent in current market conditions. In addition to discussing set-ups that often produce larger-than-expected market maker moves, he will review specific setups for the next trading day. You will learn the reasons why volatility can be your best friend, why options are the best trading vehicle on the planet right now, why down markets are better than up markets, and how to make successful trades on your phone while you are at work. Whether it's a potential 10-bagger elephant trade or taking advantage of options pre- and post-earnings, or simply selling premium for income, Mr. Carter's goal is to give solid trading ideas that you can use in the markets right away.




The Road Ahead: US Economic Outlook for the Final Quarter of 2021
ECONOMY
Daniel Geltrude • America's Accountant® and Founder, Geltrude & Company, LLC
Stephen Moore • Co-Founder, Committee to Unleash Prosperity
Mitch Roschelle • Managing Director, Madison Ventures+
Heather Zumarraga • Author, The Man's Guide to Corporate Culture
Against the backdrop of continued tensions in US-China relations, anxiety over a potential taper tantrum, and intensifying inflation fears, what can investors expect for the rest of the year? Our distinguished panel will dissect the economic, global trade, and political landscape and offer a unique perspective on the long- and short-term implications of these factors and more on your portfolio.

Frequently Asked Questions
The Virtual Pass allows you to watch all of the video and audio presentations on-demand from each specific in-person conference or Virtual Expo. With your Virtual Pass, you can soak up knowledge and improve your investing or trading skills on your own time and at your own pace. Watch your favorite sessions multiple times. Pause, rewind, and take notes to ensure you get the most from every session.
How much does a virtual pass cost?
The cost of a single virtual pass is FREE for MoneyShow Pro and MoneyShow+ annual members.
On-demand session recordings for this virtual expo cost $39 for non-annual members, but if you purchase during the expo you get an extra 10% discount.
To get the best bang for your buck, we are introducing the MoneyShow+ annual subscription, which gives you access to ALL on-demand video recordings from this in-person conference and ALL Virtual Expos for one full year. Click here to sign up for MoneyShow+, instead of just a single virtual pass, and ensure you don't miss any of the insights and actionable advice throughout the year.
How do I watch on-demand sessions after I purchase my virtual pass?
Click on the "MoneyShow.com dashboard" link on your purchase confirmation, which will automatically log you into your MoneyShow.com account. Or, you can simply log into MoneyShow.com (with the same email you used to purchase your Virtual Pass).
Once you are logged in, you can update your password within your profile.
Click "My Virtual Passes."
Select the video you want using the "Filter" function on top of the page and start watching.
For future events, you will be notified via email that session recordings are available to view after the conclusion of the event.
For past events, you can watch presentations as soon as you complete your purchase.
When will the session recordings be released?
Some videos for upcoming Virtual Expos are typically released on the last day of the Expo, with all videos uploaded to your MoneyShow.com dashboard 7 days after the Virtual Expo ends. Videos for Virtual Expos that have already happened are available for viewing as soon as you receive your purchase confirmation.
Can I watch the video recordings on any device?
Yes! Video recordings can be viewed on your desktop, laptop, tablet, or smartphone.
How long are the videos recordings?
Most of the sessions are 30 minutes; all include Q&A.
Can I purchase just a single session?
Unfortunately, you cannot purchase individual sessions a la carte. If you want access to a specific session you will need to purchase the virtual pass.
What is the cancellation and privacy policy?
All Virtual Pass sales are final and no refunds will be made. Please view our
privacy policy here
. Please note, when you purchase a Virtual Pass, you agree that you will NOT share, trade, give away, or sell your virtual pass to a third party.
What if I still have questions?
You can call the MoneyShow Client Relations department at 800-970-4355, or e-mail
customerservice@moneyshow.com
. Please note that our regular business hours are 9:00 am - 5:30 pm, Eastern Time, Monday through Friday.