AVAILABLE ON-DEMAND STARTING APRIL 28
MoneyShow Virtual Pass — Get Access to 35+ High-Quality Video Recordings On-Demand from the April 20-22, 2021, Money, Metals, & Mining Virtual Expo
MoneyShow's renowned market experts help you go beyond the latest market news to unravel the effects of geopolitical events on the economy, analyze the current market environment to identify hot spots for potential investments, and discern the long-term market and economic trends and opportunities around the world.
Unlock 41 World-Class Expert Sessions On-Demand
Order your MoneyShow Virtual Pass today for only $49.00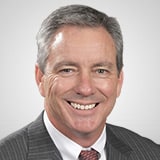 Why Higher Gold Prices Are Inevitable
COMMODITIES
Brien Lundin • Executive Editor, Gold Newsletter
The near-term is the most uncertain for precious metals, while the long-term picture is clear. Join Brien Lundin to discover the powerful factors arguing for much higher gold prices over the coming years.


My Favorite Gold Stock Is 50% Undervalued--And It Won't be Cheap for Long!
STOCKS
Mark Skousen • Editor, Forecasts & Strategies, Five Star Trader
The strong dollar and competition from bitcoin has caused a unique opportunity to buy the fastest growth gold miner in the world. It has 39% profit margin, doubled its dividend, and produced over one million ounces of gold last year.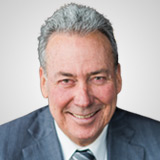 Silver: Is This the Breakout Year?
COMMODITIES
David Morgan • Precious Metals Analyst, TheMorganReport.com
Silver was the best performing precious metal in 2020. Scott Minerd said silver was his trade for 2020, and he nailed it. Over 300 million ounces of silver went into ETP's last year. Can silver continue this performance? Was the silver Squeeze a success or failure? What will the increased awareness from the Reddit crowd mean for silver this year? Join David Morgan of TheMorganReport.com to learn the answers to these questions and more!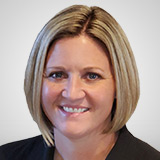 Mitigate Risk and Emotional Turmoil: Bite-Sized Futures Contracts and Option Spreads
FUTURES
Carley Garner • Senior Commodity Market Strategist and Broker, DeCarley Trading
Join us to discuss lower-risk speculative opportunities in a market known for high risks. Precious metals trading is a game of mental stability; traders who can manage their emotions will be better equipped to manage their trading decisions. By using creative option strategies, speculators can participate in the gold market with low and limited risk ways to express market opinions in hopes of profits.
For those who prefer the simplicity of trading futures contracts outright, the CME Group futures offer traders micro-sized contracts enabling leveraged speculation with far less risk than the original contract. These smaller contracts enable traders of all sizes to participate in the gold market more comfortably while employing strategies that were previously reserved for large accounts.
Highlights include:
Is gold truly a safe haven and inflation hedge?
Gold is an excellent portfolio diversifier and trading vehicle.
Does it make sense to
always be long gold?
Can traders with small accounts trade gold futures?
How to trade option butterflies to create low and limited risk plays in an otherwise expensive and risky market.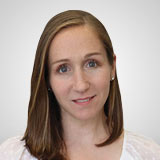 Building Your Portfolio for the Metals Bull Market
COMMODITIES
Gwen Preston • Editor, Resource Maven
There is a major metals bull market dead ahead. The stage is set for metals to perform, starting with stimulus-stoked growth and supported by inflation. Gold will be a bit late to the party, but it could slingshot past in performance once it does. If you like the idea of profiting from this metals market, Gwen Preston can help you figure out what kinds of stocks, risks, trading levels, and timelines make sense for you.



Where Are Gold, Silver, and Mining Stocks Going Next?
COMMODITIES
Adrian Day • Chairman and CEO, Adrian Day Asset Management
Brien Lundin • Executive Editor, Gold Newsletter
Rick Rule • Founder, Rule Investment Media
Peter Schiff • Chief Economist and Global Strategist, Euro Pacific Capital, Inc.
Ultra-easy money and major fiscal spending are a great recipe for much higher metals prices, but we know it isn't that simple. Our panel of experts will cover all the factors affecting metals and mining and give a clear forecast for the rest of the year.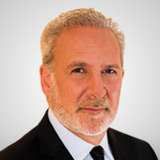 Delayed Reaction: Why the Mainstream Has Been Slow to Pile into Mining Stocks
COMMODITIES
Peter Schiff • Chief Economist and Global Strategist, Euro Pacific Capital, Inc.
In August last year gold finally breached $2,000 an ounce or the first time. Since then, developments that traditionally been supportive of gold have come fast and think. Democrats took the Presidency and Congress, debt exploded, and money creation went through the roof. But gold pulled back more than 15%. What caused this counterintuitive decline? Has it run its course? What will it take to put gold back on track? Join Peter Schiff LIVE to find out!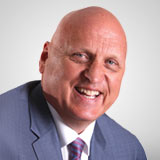 Why Gold Is--Or Will Soon Be--At an All-Time High
COMMODITIES
Greg McCoach • Editor, The Mining Speculator
Join Greg McCoach to discover seven compelling reasons why the Fed can't stop a rise in the gold price.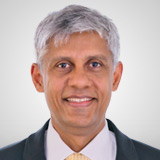 Where Is China Going?
GLOBAL
Jayant Bhandari • Senior Analyst, Anarcho Capital, Inc.
Prone to looking down at anything that is not democratic, western media and bureaucrats are prone to misunderstanding Chinese culture and politics. That hasn't hindered its economic progress, which shows all signs of continuing. Many people consider the Chinese economy to be fake despite that most of the stuff they use is made there. Whether we like it or not, and for good or bad, Chinese influence will continue to increase, with a concomitant increase in commodity consumption.



The Green Metal Inflation Is On!
COMMODITIES
Gerardo Del Real • President and Editor, Resource Stock Digest
Nick Hodge • Publisher, Daily Profit Cycle
Join us for a look at the base, industrial, and energy metals needed to meet clean technology goals. Nick Hodge, of Daily Profit Cycle, and Gerardo Del Real, of Resource Stock Digest, will discuss why the supply chains for these metals matter, why their prices are inflating, and how to invest.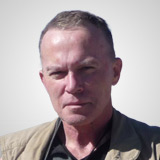 For Mega-Profits: Focus on Metals, Miners, Uranium, and Blockchain
COMMODITIES
David H. Smith • Senior Analyst, TheMorganReport.com
Economic stag-flation like the late 1970's is on the way. Add to this, profligate government spending, historically low interest rates, a Covid-distorted economy, looming shortages in most metals—including uranium—and a Bitcoin price explosion. Savvy investors are now being presented with some of the most asymmetric investment themes of a generation. Don't miss out!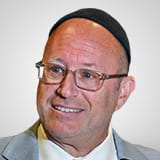 Generational Opportunities in Metals and Miners
COMMODITIES
Avi Gilburt, Esq • Founder, ElliottWaveTrader.net
Avi Gilburt, the #1 read metals contributor on Seeking Alpha, discusses his forecasts for gold, silver, and the gold miners ETF (GDX). Mr. Gilburt, founder of ElliottWaveTrader.net, will illustrate how his wave counts lead him to his conclusions about where the metals market is headed. He has been among the most widely followed metals analysts in the world due to his accuracy. In 2011, those that heeded Mr. Gilburt's warning of a top to the metals market exited the market within $6 of the all-time high struck in gold. And in October 2015, he suggested those that followed his analysis begin to move back into metals and mining stocks again.




Four Mining Industry Experts Discuss Their Investment Criteria
COMMODITIES
Brent Cook • Economic Geologist and Senior Advisor, Exploration Insights
Joe Mazumdar • Editor, Analyst, and Publisher, Exploration Insights
Tim Oliver • Consultant, Mining Industry
Ronald Stewart • President, AuCu Consulting
When you've spent most of your career immersed in a particular field-in this case, the mining sector-you develop a spidey sense about which under-the-radar gems have the potential to become home runs. This panel of veteran mining experts with decades of experience will discuss the critical things they look at when making an investment decision and some of the fatal flaws. Each of them will pick one company that meets their criteria and explain why. The insights you will gain from this session will help you develop a skill set that enables you to make maximum profits while minimizing losses when investing in this high-reward, but sometimes, high-risk sector.


What I'm Putting My Own Money Into, What I'm Not, and Why
COMMODITIES
Lobo Tiggre • Principal Analyst and Editor, IndependentSpeculator.com
Lobo Tiggre, The Independent Speculator, will discuss the latest data in commodities, and what that tells him about those that offer the best reward for the risk in 2021. This will not be a merely theoretical assessment; he will disclose the specific types of stocks he has been buying this year, and what he's still looking to buy in the nearest term.



Modern Monetary Madness: How to Escape and What to Buy
STOCKS
Sean Brodrick • Senior Editor, Weiss Ratings
Mike Larson • Editor, Weiss Ratings Safe Money Report
Dr. Martin D. Weiss • Founder, Weiss Ratings
Washington has thrown open the floodgates, showering trillions of dollars on the markets and the economy. It's also racking up enormous debts and deficits in the process. In this panel, Weiss Ratings' own Dr. Martin Weiss, along with editors Mike Larson and Sean Brodrick, will tell you how you can escape the financial fallout of this monetary madness—and profit handsomely in the process.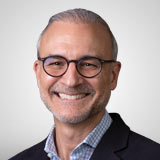 How to Profit from the Massive Silver Bull Market
COMMODITIES
Peter Krauth • Editor, Silver Stock Investor & Gold Resource Investor
After a knock-out 2020, the outlook for silver and silver mining stocks could hardly be more compelling. Fiscal and monetary stimulus are larger than at any time before, and the approaching end of the coronavirus pandemic will unleash a massive wave of pent-up demand. With silver demand set to soar and supply remaining challenged, high-profile investors are already taking positions. In this session, Peter Krauth will explore the best options to profit from the enormous silver bull market.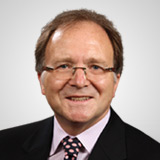 The Fed, Money, and Gold: Back Up the Truck!
COMMODITIES
Adrian Day • Chairman and CEO, Adrian Day Asset Management
Adrian Day, chairman and CEO of Adrian Day Asset Management, will discuss the Federal Reserve's monetary policies and how that affects gold. He will also look at some of the reasons that gold has been soft recently and provide an outlook. Lastly, Mr. Day will discuss whether the mining stocks are undervalued in the current environment.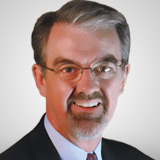 My Favorite Gold Mining Stocks
STOCKS
Douglas Gerlach • President, ICLUBcentral, Inc.
Stock investors may not often explore mining stocks, but they can provide a useful diversification element to a long-term based portfolio. In this session, Doug Gerlach will discuss some of his favorite gold miners from the perspective of fundamental, long-term focused investors, taken from his market-beating SmallCap Informer newsletter. He will also provide key considerations in reviewing companies in the industry and his outlook for his top picks.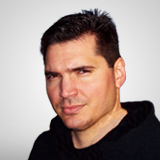 Fed Juice®, Cycles, and Commodities
TRADING
Shane Smoleny • President, Wolf Trader Futures
Shane Smoleny developed the Fed Juice® a financial model that tracks the Federal Reserve's daily activities, tracks its impact on financial markets, and also touches every commodity market in some way. On March 20, 2020, he made a bold prediction that the stock markets and the economy would make a complete recovery right at the market lows of Covid-19. The Fed Juice® tracked the full market recovery through 2020 back to new highs.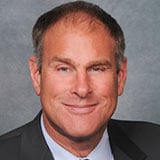 Reflation and a Bull Market in Commodities and Materials
COMMODITIES
Rick Rule • Founder, Rule Investment Media
Rick Rule has dedicated his entire adult life to many aspects of natural resources securities investing. In addition to the knowledge and experience gained in a long and focused career, he has a global network of contacts in the natural resources and finance sectors. In this session, he will discuss investing and speculating in the non-precious metals and materials markets, such as energy, uranium, base metals, agriculture, and battery metals.



Why Metals and Commodities Are Ready to Boom
MARKETS
Mary Anne & Pamela Aden • Co-Editors, The Aden Forecast
Omar Ayales • Editor, Gold Charts R Us
Chuck Butler • Author, Daily Pfennig
This panel of top experts will share their outlooks for inflation, the US dollar, and the role they will play in the global economy. They will also discuss how the current condition is being fueled by the Fed and why, as well as share the best investments to buy to take advantage of the boom they see coming in commodities and why. Additionally, they will cover which trades are best for the current market conditions, along with specific recommendations. Lastly, they will explore stocks and how they will fare in this environment.



Frequently Asked Questions