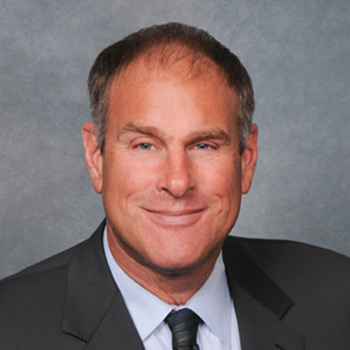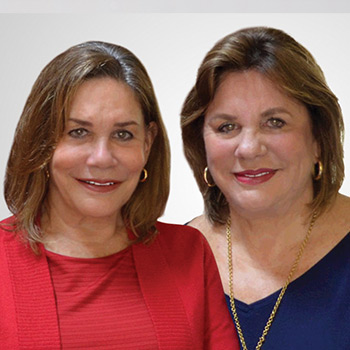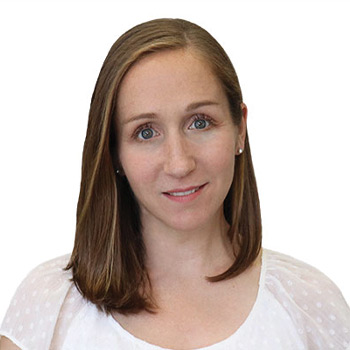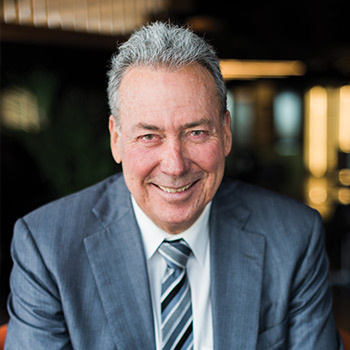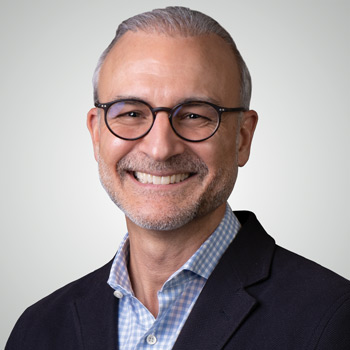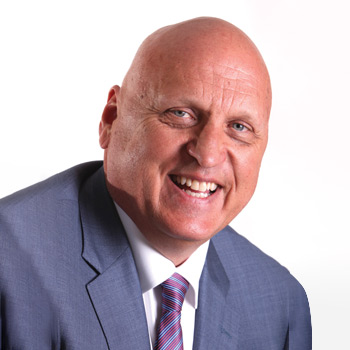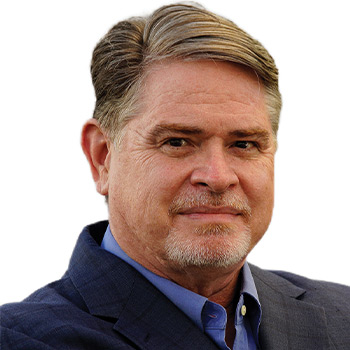 AVAILABLE ON-DEMAND STARTING APRIL 14
MoneyShow Virtual Pass — Get Access to 30+ High-Quality Video Recordings On-Demand from the April 5-7, 2022, Money, Metals, & Mining Virtual Expo
Our renowned market experts help you go beyond the latest market news to analyze the current market environment to identify hot spots for potential investments and discern the long-term market and economic trends and opportunities around the world.
Order now for only $29.99
There is no need to miss out on valuable education that can make or break your performance in the stock market. MoneyShow's Virtual Pass delivers all the great keynotes, workshops, panels, and product demos shared during each virtual event in an easily accessible format on-demand. Explore the extensive library of presentations available in the Virtual Pass below, and stream dozens of your favorite experts on your own time, at your own pace.
How the Virtual Pass Works
The Virtual Pass allows you to soak up knowledge and improve your skills in the markets on your own time and at your own pace. Follow along the speaker's presentation and spot key trends on your own. Watch your favorite sessions multiple times. Pause, rewind, and take notes to ensure you get the most from every session.
Purchase Your Pass
Fill out the credit card form to purchase and receive a receipt.
Email Notification
After the Event, you'll receive an email notification when sessions are available for viewing.
Videos On-Demand
Enjoy multiple hours of high-quality videos, including screen-capture slide presentations.
Session Availability
All session recordings, including PowerPoints (where available), will be posted in your MoneyShow.com dashboard within 7 days after the Event.
Session Access
Go to MoneyShow.com, login to your account, click My Dashboard on upper left under your name, then click My Virtual Passes, and start watching.
Unlimited Access
You will have unlimited, on-demand access to all video recordings from this Event.
What Sessions Will You Get?
Being on the wrong side of the market is the worst thing that can happen to an investor or trader. Our hand-picked experts will help you invest more profitably, trade more effectively, and anticipate changes before the crowd. All of the recorded sessions provide you with practical and actionable content that you can implement immediately to help you protect and grow your portfolio in the coming years.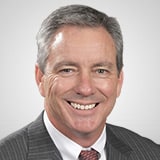 Gold Is Going Up
MARKETS
Brien Lundin • Executive Editor, Gold Newsletter
Here's why the gold bull market is going to hit a second gear soon, and what you need to do about it. Outside of geopolitical factors, very powerful macro and monetary drivers make much higher gold prices inevitable. The turning point also appears to be imminent, thanks to strict limitations on what the Fed can do to fight inflation. You'll discover the two most pressing issues that will make the Fed turn back from its tightening, and how to capitalize on the higher gold prices that will result.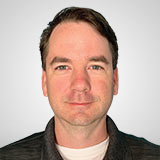 Gold - Why This Time Is Different
COMMODITIES
Robert Kientz • Founder and Editor, Gold Silver Pros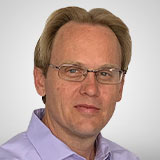 Beat the Fed: Three Safe Money Strategies for 2022
MARKETS
Mike Larson • Editor-in-Chief, MoneyShow
The Federal Reserve is no longer your friend. So, how do you fight back as interest rates change and market fallout spreads? Long-time Fed-watcher Mike Larson shares his three favorite 'Safe Money' strategies to beat the agency at its own game.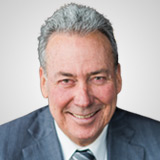 Why Precious Metal Backed Crypto Currency Is the Way to Move Forward Now
Cryptocurrency
David Morgan • Precious Metals Analyst, TheMorganReport.com
The entire financial system is under extreme stress because the monetary system is failing worldwide. Precious metals have always been the most trusted asset class(money) when a reset is required. This simply is not possible today with the velocity and volume of currency transactions on a global basis. Cryptocurrency is the solution, trust will be restored (reset) and transaction time, cost, and efficiency will improve for everyone.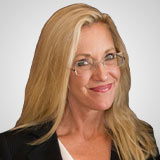 Copper and Nickle Prices Are at All-Time Highs. Where Are the Opportunities?
COMMODITIES
Natalie Pace • Author, The ABCs of Money
US copper companies are trading at all-time highs. However, the world's largest producing countries are still bargains. Nickel prices soared on Russian boycotts, does this bode well for the world's largest nickel producer? Learn some potentially overlooked, and undervalued, opportunities.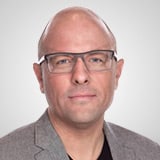 The Last Leg in Bitcoin's Bullish Cycle
Cryptocurrency
Ryan Wilday • Analyst, Cryptocurrency Trading Service, ElliottWaveTrader.net
This bullish cycle in Bitcoin began in December 2018 and is now very mature. Ryan will discuss opportunities to profit as this cycle comes to an end.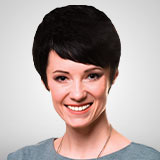 Gold Trading Strategies to Profit in any Economic Environment
TRADING
Inna Rosputnia • CEO, Managed Accounts IR
Join Inna Rosputnia, CEO of Managed Accounts IR, for this in-depth session, designed to uncover trading strategies so you can identify long-term and short-term opportunities in the gold market. The knowledge you gain can help you to become a better trader and make smarter trading decisions in any economic environment.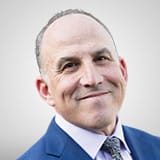 April DJIA Up 16 in a Row but War, Inflation, & Fed Loom Over End Best Six Months
MARKETS
Jeffrey Hirsch • Editor-in-Chief, The Stock Trader's Almanac & Almanac Investor
The news flow on the war, the Fed, oil prices and inflation will drive the daily volatility. So, we will be sticking to our playbook guided by our seasonal, fundamental, technical, monetary, and market psychology disciplines. Tune in for Jeff's latest outlook and prep for the Worst Six Month (AKA Sell in May). Stocks are up against several risk from War, Inflation, the Fed, and the midterm elections, but traders can find solace in the technical support, market internals and load of fiscal stimulus. What are we buying and selling now?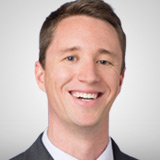 Green Metals: Super Cycle or Head Fake?
ENERGY
Matthew Miller • Vice President, Equity Research Analyst, CFRA, Equity and Fund Research
As the world accelerates its transition to clean energy, can supply growth of critical metals keep pace with the surge in demand? CFRA presents investment opportunities and risks in industrial metals.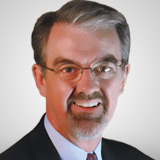 Top Gold Stock Ideas for Fundamental Investors
STOCKS
Douglas Gerlach • Senior Equity Analyst, National Association of Investors (NAIC)
Stock investors often shy away from including gold and mining stocks in their portfolios. But is there a place for these kinds of companies in a growth- and quality-oriented portfolio? Doug Gerlach, editor-in-chief of the award-winning Investor Advisory Service and the SmallCap Informer stocknewsletters, has ideas to improve your portfolio diversification with gold mining stocks.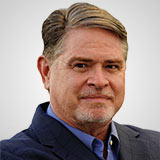 The Best Stocks to Buy for the Gold & Silver Boom!
STOCKS
Sean Brodrick • Senior Editor, Weiss Ratings
Massive forces are lining up to send precious metals to the moon! Which rockets should you ride for this rally? Sean Brodrick of Gold & Silver Trader gives you his best picks in producers, developers and explorers.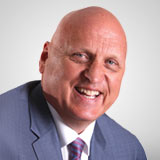 Three Major Reasons Why Gold and Silver Will Run to New All-Time Highs
MARKETS
Greg McCoach • Editor, The Mining Speculator
In this talk, Greg will not only talk about why Gold and Silver are going higher, but the implications on society and the world as a whole when it does. In addition, Greg gives keen insights into the issues facing the world and why revolution/war, unfortunately, looks inevitable.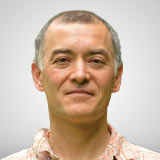 Making Precious Metals a Part of Your Investment Portfolio in a Time of Inflation
MONEY MANAGEMENT
Nathan Lewis • Editor, The Polaris Letter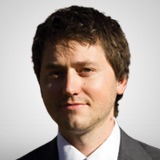 Metals and Miners: Assessing the Road Ahead
STOCKS
Garrett Patten • Senior Analyst, US Equities and US & World Indices, ElliottWaveTrader.net
A fundamental and technical review of precious metals and mining stocks to determine their potential path forward.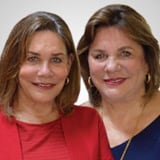 A Turbulent Year: How Best to Invest
MARKETS
Mary Anne & Pamela Aden • Co-Editors, The Aden Forecast
In our speech we'll discuss these volatile times and why the painting was on the wall much before the Russian invasion. Times are changing and as investors, we have to change with it.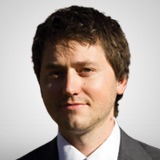 Metals and Miners: Assessing the Road Ahead
PRECIOUS METALS
Garrett Patten • Senior Analyst, US Equities and US & World Indices, ElliottWaveTrader.net
A fundamental and technical review of precious metals and mining stocks to determine their potential path forward.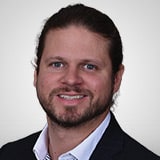 Peak Inflation? Are We There Yet and What Does It Mean?
STOCKS
Omar Ayales • Editor, Gold Charts R Us
The economic recovery post Covid-19 lockdowns has been unbalanced. Some countries are bouncing back stronger, others are lagging. The mismatch created supply chain disruptions on a wide scale, exposing some of the perils of globalization. Its pushing prices up opening the door to inflation not seen since the 80s. And with geo-political tensions still brewing over Ukraine and economic sanctions lingering, inflation could run rampant. Price action on gold and the US dollar are confirming a flight to safety continues to develop. Gold's recent break-out above the 2021 highs at $1,925 is proof. In his presentation, Omar will share his valuable charts, analysis and insights with references, ratios and correlations that have been proven and tested for over 50 years. He will also show you his winning stock picks and trades, and the investment philosophy that has allowed his portfolio to gain double digit returns consistently, year after year, for over 20 years.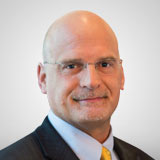 War, Bitcoin and Oil: Crypto's Rise vs. Fossil Fuel's Demise
COMMODITIES
Mike McGlone • Senior Macro Strategist, Bloomberg Intelligence
(Bloomberg Intelligence) -- The juxtaposition of when crude oil crossed $100 a barrel in 2008 vs. 2022 is striking, with bullish end-game implications for bitcoin and bearish notions for fossil fuels. Crude prices face a potential lose-lose akin to the collapse and recession about 14 years ago. The financial crisis marked the birth of bitcoin and North America's transition to a top energy exporter from net importer. Russia's invasion of Ukraine may mark an apex of the old world dependent on fossil fuels from dicey sources vs. the new world embracing technology, notably crypto assets.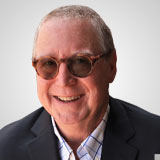 Understanding Gold and Silver's Reaction to Inflation, and a Fed Rate Hike Cycle
ECONOMY
Dana Samuelson • President, American Gold Exchange, Inc.
Dana is going to look at the gold price movement from the late 70s and in the 21st-century and compare when inflation trends. He will also cover its resurgence and how gold and silver have reacted through these cycles, and how the past may inform us of what to expect for the rest of 2022 and into 2023.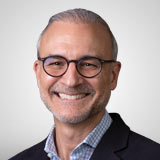 Copper, Gold, Silver, Lithium - Which Will Outperform This Year?
MARKETS
Peter Krauth • Author, The Great Silver Bull & Silver Stock Investor
Gwen Preston • Editor, Resource Maven
Base and precious metals are soaring. Inflation forces are real. The Russia-Ukraine conflict, wage-price pressures, carbon reduction and electrification, supply-chain and supply shock issues are all contributing to a new commodities super-cycle. Investors need exposure to the right metals, and experienced guidance in choosing them.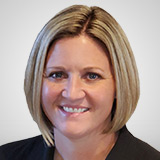 Trade and Hedge Metals Around the Clock Using Future and Options
TRADING
Carley Garner • Senior Commodity Market Strategist and Broker, DeCarley Trading
Whether you are speculating or hedging price risk, the futures and options markets offer efficient liquidity nearly 24-hours per day. Join us to discuss the various futures contract sizes and options strategies enabling market participants to enter the market with a precision and customized risk and reward prospects.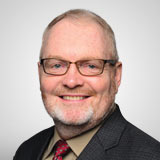 The Next Financial Bubble, and the Stocks That Will Benefit Most
STOCKS
Jeff Clark • Senior Analyst, TheGoldAdvisor.com
Financial bubbles have occurred with almost predictable regularity. The next likely one is tied directly to the growing vulnerabilities in the monetary system. As this bubble grows bigger and bigger, these specific stocks are set to explode. Plus, a runner-up bubble, one that's already started!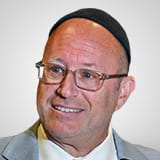 Where Are Metals Headed in 2022?
PRECIOUS METALS
Avi Gilburt, Esq • Founder, ElliottWaveTrader.net
Avi Gilburt will take you through his analysis to outline what he expects the metals to do for the rest of 2022.


Frequently Asked Questions
The Virtual Pass allows you to watch all of the video and audio presentations on-demand from each specific in-person conference or Virtual Expo. With your Virtual Pass, you can soak up knowledge and improve your investing or trading skills on your own time and at your own pace. Watch your favorite sessions multiple times. Pause, rewind, and take notes to ensure you get the most from every session.
How much does a virtual pass cost?
The cost of a single virtual pass is FREE for MoneyShow Pro and MoneyShow+ annual members.
On-demand session recordings for this virtual expo cost $39 for non-annual members, but if you purchase during the expo you get an extra 10% discount.
To get the best bang for your buck, we are introducing the MoneyShow+ annual subscription, which gives you access to ALL on-demand video recordings from this in-person conference and ALL Virtual Expos for one full year. Click here to sign up for MoneyShow+, instead of just a single virtual pass, and ensure you don't miss any of the insights and actionable advice throughout the year.
How do I watch on-demand sessions after I purchase my virtual pass?
Click on the "MoneyShow.com dashboard" link on your purchase confirmation, which will automatically log you into your MoneyShow.com account. Or, you can simply log into MoneyShow.com (with the same email you used to purchase your Virtual Pass).
Once you are logged in, you can update your password within your profile.
Click "My Virtual Passes."
Select the video you want using the "Filter" function on top of the page and start watching.
For future events, you will be notified via email that session recordings are available to view after the conclusion of the event.
For past events, you can watch presentations as soon as you complete your purchase.
When will the session recordings be released?
Some videos for upcoming Virtual Expos are typically released on the last day of the Expo, with all videos uploaded to your MoneyShow.com dashboard 7 days after the Virtual Expo ends. Videos for Virtual Expos that have already happened are available for viewing as soon as you receive your purchase confirmation.
Can I watch the video recordings on any device?
Yes! Video recordings can be viewed on your desktop, laptop, tablet, or smartphone.
How long are the videos recordings?
Most of the sessions are 30 minutes; all include Q&A.
Can I purchase just a single session?
Unfortunately, you cannot purchase individual sessions a la carte. If you want access to a specific session you will need to purchase the virtual pass.
What is the cancellation and privacy policy?
All Virtual Pass sales are final and no refunds will be made. Please view our
privacy policy here
. Please note, when you purchase a Virtual Pass, you agree that you will NOT share, trade, give away, or sell your virtual pass to a third party.
What if I still have questions?
You can call the MoneyShow Client Relations department at 800-970-4355, or e-mail
customerservice@moneyshow.com
. Please note that our regular business hours are 9:00 am - 5:30 pm, Eastern Time, Monday through Friday.