WATCH VIDEOS ON-DEMAND NOW FOR JUST $49
Get Access to 50+ High-Quality Video Recordings
On-Demand from the January 12-14, 2021, Virtual Expo
In today's volatile market environment, MoneyShow's renowned experts are helping savvy investors and traders make more money than ever by combining sound strategies with disciplined execution and a willingness to adapt as conditions change and new opportunities emerge.
Unlock 53 World-Class Expert Sessions On-Demand
Order your MoneyShow Virtual Pass today for only $49.00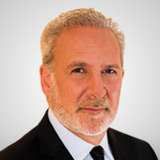 How a Democratic Washington Will Tax You with Inflation
ECONOMY
Peter Schiff • Chief Economist and Global Strategist, Euro Pacific Capital, Inc.
With US debt levels set to rocket into the stratosphere, many investors have failed to understand how the new reality will impact their portfolios. Whether the red ink flows from the latest Covid relief packages, or the bevy of economically moronic ideas coming from the new Democrat administration in Washington, annual Federal deficits will remain in the multi-trillion range for the foreseeable future. Almost all of the shortfall will likely be monetized the printing presses of the Federal Reserve. Unlike the past, no one now expects the Fed will ever turn the spigots off. After a decade of dollar strength powering US stocks, the momentum may soon reverse. Investments denominated in foreign currencies are poised to dominate. Peter Schiff explains where the opportunities can be found.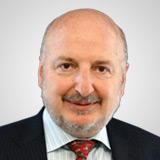 Trading Divergences
TRADING
Dr. Alexander Elder • Trader and Author, The New Trading for a Living
What you see on the surface is often deceptive—In trading, as well as in life. A trend may appear strong, while below the surface it may be weak and ready to reverse. This class will teach you to use indicators for measuring the internal power of trends. You'll find bullish divergences near market bottoms and bearish divergences near market tops. They signal when the trend is suspect: it is better to exit, take profits, and even consider switching from long to short or vice versa. Dr. Alexander Elder will illustrate his talk with examples from his own Trade Journal.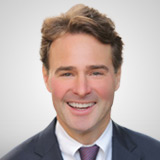 The Holy Grail of Health Care--Lower Costs and Living Longer
BIOTECH
Adam Johnson • Founder, BullseyeBrief.com
Tune in to this 30-minute session to discuss several Med-Tech hybrid companies as case studies, explaining how they're redefining health and moving the world forward. Adam Johnson is long on all of them, and see's significant upside. "Health Care's Holy Grail" is his biggest investment theme for 2021, thanks to the convergence of wearables, AI, 5G, and telemedicine, and he's excited to share with you what he has learned!

10 ETFs to Watch in 2021
ETFs
James Seyffart • ETF Research Analyst, Bloomberg Intelligence
The ETF industry is the like the Silicon Valley of the investment world with hundreds of new products launching each year and as a crossroads for many investment trends. In this presentation you'll hear from James Seyffart about 10 ETFs on the market that Bloomberg research analysts are watching in 2021 that tap into the biggest trends and themes on market.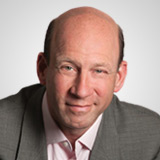 How to Outperform the Stock Market in 2021
STOCKS
Steve Reitmeister • CEO, StockNews.com
Join Steve Reitmeister of StockNews.com for a 30-minute presentation discussing his market outlook for 2021. Some of the things he will cover are:
Is 2021 Bullish or Bearish and Why
Year End Target for S&P 500
Why You Still Need to Sleep with One Eye Open for the Bear to Return
Which Industries Are Likely to Outperform
Formula for Picking Winning Stocks in the New Year
Be sure to tune in live, as you won't want to miss this timely presentation!
The PowerX Strategy: A Powerful Trading Strategy for Stocks and Options
OPTIONS
Markus Heitkoetter • Author, Educator, Trader, and CEO, Rockwell Trading Services, LLC
The PowerX Strategy is a systematic, repeatable, and consistent swing trading strategy for stocks and options. This trend following strategy can be traded in bullish or bear markets, with stock or options. Markus Heitkoetter uses a time-tested money management system that takes the possibility of account destroying losses off the table, when done correctly. You can start with as little as $5,000 to trade options, and $10,000 if you want to trade stocks. This is a swing trading strategy that only requires 15-20 minutes per day, which is great because you dont have to sit in front of your computer all day. With the PowerX Strategy, Mr. Heitkoetter is looking for a ROI of 60% without a margin account, and 100-120% ROI with a margin account. As youll see, that even with worse than a 50%-win rate, you can still be profitable using The PowerX Strategy.

Argus' 10 Investment Themes for 2021
MARKETS
John Eade • Chairman and CEO, Argus Research Group
John Eade will review his eight fundamental forecasts for 2021 and then discuss the 10 investment themes he and his colleagues at Argus Research think will perform in the upcoming year. Dozens of actionable stock ideas for growth investors, value seekers, dividend fans, ESG advocates, and more. All from the Argus Research BUY list.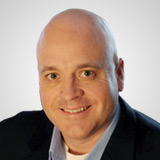 3 Steps to Getting Funded and Trading OPM
FUTURES
Matt Brown • Founder & Head Trader, Newbie-Trader.com
Matt Brown, founder and head trader of Newbie-Trader.com, will give a detailed look into how he has uncovered the rhythms of the futures market and turned that into a high probability order entry day trading plan complete with dynamic targets, trails, and stops.
This webinar will introduce you to:
3-step high-probability order entry process
Heart rate variability and your trading brain
How to get funded and trade other people's money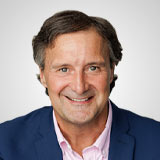 The Changing World Order in 2021
GLOBAL
Murray Gunn • Head of Global Research, Elliott Wave International
If you think 2020 was extraordinary, 2021 might be aligned to be a very historic year indeed. The world is becoming more unstable and the global macro environment in financial markets is likely to change dramatically as deflation sets in. During this session, Murray Gunn will look at charts from around the planet that highlight some amazing opportunities for those that are prepared.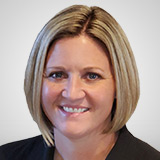 How to Use the CME's New Micro E-mini Stock Index Options to Speculate and Hedge Around the Clock
OPTIONS
Carley Garner • Senior Commodity Market Strategist and Broker, DeCarley Trading
2020 brought unprecedented market volatility but, in turn, it also provided an incentive for the CME Group to offer options trading on its new suite of micro-sized stock index futures. Micro E-mini options open the door to fine-tune risk and reward prospects with proper position sizing and they also enable small traders to speculate with nearly any strategy while trading within their means. In short, account size is no longer a barrier of entry to the various options trading strategies and covered calls and puts which would require large margin requirements and the acceptance of significant risks when executed in the larger E-mini futures and options contracts.
Join Carley Garner to discuss:
What are Micro E-mini options?
Micro-sized futures and options on the CME trade 23-hours per day!
How can Micro E-mini options be used to hedge futures positions?
Constructing ultra-low-risk option strategies using Micro E-mini options.
Option spread trading: butterflies, vertical spreads, and outright long and short options.
Trading closer-to-the-money with less risk.


The Road Ahead: US Economic Outlook for 2021
ECONOMY
Keith Fitz-Gerald • Founder, One Bar Ahead™
Phil Flynn • Senior Energy Analyst, The PRICE Futures Group
Kristina Hooper • Chief Global Market Strategist, Invesco
Stephen Moore • Co-Founder, Committee to Unleash Prosperity
Against the backdrop of heightened tension in US-China relations, a deep pandemic-induced recession, and weeks of legal maneuvers surrounding the election results, what can investors expect in the year ahead? Our distinguished panel will dissect the political and economic landscape and offer a unique perspective on the long- and short-term implications of these factors and more on your portfolio.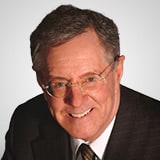 Why the Stock Market Will Be in Trouble
MARKETS
Steve Forbes • Chairman and Editor-in-Chief, Forbes Media
With vaccines coming, the economy is ready to roar. But a regulation-happy Biden presidency and an inflation-happy Federal Reserve spell bad news for the stock market.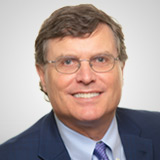 The Presidential Election Cycle Theory Could Mean a Tough Year in 2021
MARKETS
Matthew Maley • Founder, The Maley Report
Most administrations front-end load their bearish proposals and back-end load their bullish proposals. Therefore "stock picking" & "group picking" will be the key to strong returns next year. Tech is not dead, but some of the laggard groups should outperform next year.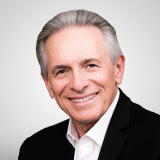 Identifying Winning Chart Patterns
TECHNICAL
Harry Boxer • Author, TheTechTrader.com
Harry Boxer, founder of TheTechTrader.com, shares insights into identify breakout trading opportunities for intraday as well as swing trades. In this presentation, he will cover how to use intraday technicals and patterns to uncover trading candidates on intraday and daily charts. He will discuss using price-volume surges as the key to identifying the most lucrative trades, and how to play opening gaps and early session patterns. Learn from this 50-year veteran trader and technical analyst, and author of the highly acclaimed Profitable Day & Swing Trading (Wiley), noted by Stock Trader's Almanac as the "2015 Best Investment Book of the Year."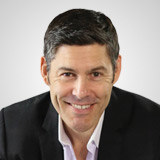 China's National Digital Currency: DCEP
Cryptocurrency
George Gammon • Producer, The Rebel Capitalist Show
China has rolled out a digital Yuan. This central bank digital currency could dethrone the dollar as the world reserve currency. In this discussion, George Gammon will reveal how the CBDC's work, the step-by-step process of how China could replace the current monetary system, and what that means for investors.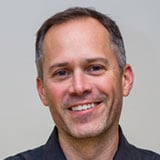 The 3 Highest Probability Option Trading Setups in the Markets Right Now
OPTIONS
John Carter • Author, Mastering the Trade
Join John Carter, author of Mastering the Trade, as he discusses the options set-ups that have proven to be the most consistent in current market conditions. In addition to discussing set-ups that often produce larger-than-expected market maker moves, he will review specific setups for the next trading day. You will learn the reasons why volatility can be your best friend, why options are the best trading vehicle on the planet right now, why down markets are better than up markets, and how to make successful trades on your phone while you are at work. Whether it's a potential 10-bagger elephant trade, taking advantage of options pre- and post-earnings, or simply selling premium for income, Mr. Carter's goal is to give solid trading ideas that you can use in the markets right away.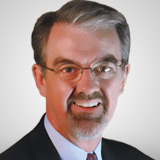 Top Stocks for 2021's Post-Pandemic Economy
STOCKS
Douglas Gerlach • President, ICLUBcentral, Inc.
As 2021 proceeds, pockets of the US and global economy will recover as the pandemic loses its grip on society. Which companies will benefit the most from the end of lockdowns? In this session, Doug Gerlach, editor of the SmallCap Informer and Investor Advisory Service stock newsletters, will showcase his team's top picks for delivering the best returns to individual stock pickers in 2021.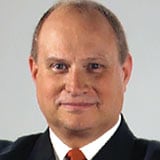 Fundamental and Technical Trading Strategies for the Currency Markets
FOREX
Daniel Gramza • President, Gramza Capital Management, Inc.
Want to add currencies to the markets you trade, but don't understand the differences and similarities between FX, FOREX, Currencies, FX Cash, FX Options on Futures, and FX Futures? How does the Euro and other news-making currencies fit into the global FX market? Explore the answers to these questions and gain insight into current global FX markets fundamental and price behavior with veteran trader and leading educator, Daniel Gramza of Gramza Capital Management, Inc., and dangramza.com, as he applies over 30 years of trading experience and proprietary trading strategies to current live FX markets.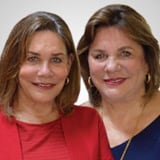 2021: A Better Year
COMMODITIES
Mary Anne & Pamela Aden • Co-Editors, The Aden Forecast
Mary Anne and Pamela Aden will explain why gold and silver are a great investment in the years to come, and why silver is better than gold. The natural resource sector is also in a unique situation and you'll see why they want to be onboard for this move. This means selective stock market buying is also on the agenda.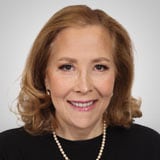 The Top 3 Trading Habits for 2021
FOREX
Jody Samuels • Founder, FX Trader's EDGE
Based on her book entitled, The Trader's Pendulum - The 10 Habits of Highly Successful Traders, Jody Samuels will present a fun and motivating overview of the top trading habits, to show traders and investors how to ride that pendulum with purpose. Learn the psychological tricks behind solid trading philosophies, while embracing risk, in order to stop riding that pendulum between fear and greed.



Growth & Dividend Stocks to Turbocharge Your Portfolio in 2021
DIVIDEND
Aaron Dunn • Senior Equity Analyst, KeyStone Financial
Ryan Irvine • President, KeyStone Financial
KeyStone details how to build a simple 15-25 stock portfolio that is set up to succeed in 2021 and beyond! Get real recommendations and a strategy that will allow you to pay less in fees and make more money in your portfolio. Plus, receive a few high-quality growth and dividend stocks to add to your portfolio today, including their:
Top renewable energy stock trading at 5.5 times cash flow with a 5% dividend, top home healthcare stock, top profitable cannabis stock, top FAANG stock, and more.
Over the past decade, Ryan Irvine and Aaron Dunn have helped thousands of investors take control of their portfolios, save on fees, and focus on the most critical element to creating portfolio wealth—buying high quality growth and dividend stocks. KeyStone's research team is one of the most selective in the business with a strict fundamental growth strategy which led the company's analysts to recommend clients the best performing stock (over 25 times) over the past decade, The Boyd Group (BYD:TSX) up 9,770%, the fourth best performing stock over the past decade, Enghouse (ENGH:TSX), up 1,590%, and one of the best performing stocks over the past three-years, XPEL, Inc., (XPEL:NASDAQ), up 3,500%.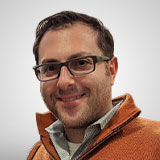 Winning Earnings Calls with Elliott Wave Analysis
TOOLS
Zachary Mannes • Senior Analyst, US Equities, ElliottWaveTrader
Zachary Mannes, senior analyst at ElliottWaveTrader.net, discusses how to use Elliott Wave analysis and Fibonacci Pinball to identify big opportunities, as well as to avoid pitfalls during earnings season. Mr. Mannes co-hosts Stock Waves on EWT and is widely followed for his analysis of individual US stocks at financial conferences, as well as sites such as Seeking Alpha.




Tech Trends for the Next Decade
TECHNOLOGY
Jeffrey Hirsch • Editor-in-Chief, The Stock Trader's Almanac & Almanac Investor
Adam Johnson • Founder, BullseyeBrief.com
Jon Markman • Editor, Tech Trend Trader, The Power Elite, & Strategic Advantage
Gene Munster • Managing Partner and Co-Founder, Loup Ventures
SpaceX made history with the launch into orbit of the first manned space capsule by a private company. While we may not be vacationing in Mars any time soon, we are living in a world where technology is evolving faster than ever. In this panel discussion, get up to speed on the latest trends in the industry, explore breakthrough technologies, and hear about the most innovative disruptors reshaping the future.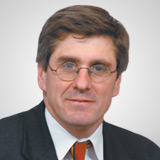 The Economy and Stock Market Under Bidenomics
MARKETS
Stephen Moore • Co-Founder, Committee to Unleash Prosperity
Join Stephen Moore for this in-depth session, designed to bring you the latest intelligence available so you can identify and profit from the opportunities in today's markets. The knowledge you gain by attending this session can help you make better investing or trading decisions tomorrow.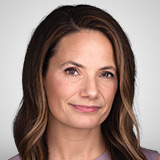 Navigating Sector Rotation from a Technical Perspective
TECHNICAL
Katie Stockton • Founder and Managing Partner, Fairlead Strategies, LLC
Equity markets have been characterized by narrow leadership on the sector front. Being in the right sectors has been the key to outperformance. The technology sector has been the top performer in the S&P 500 for two years, whereas the energy sector has been the worst performer in the S&P 500 for three years. Are these trends likely to shift in 2021? There are always distinct sector winners and losers, and the best way to identify them is through relative strength analysis. Katie Stockton will present different ways to present and analyze sector relative strength data, with the goal of leveraging trends reflective of sector rotation.

21 Surprising Tech Stocks for 2021
TECHNOLOGY
Jon Markman • Editor, Tech Trend Trader, The Power Elite, & Strategic Advantage
The digital transformation of business and society has led a shocking number of industrial and consumer companies to become remarkable technology leaders. The market is about to take notice.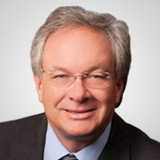 How China Was the Big Winner from the Presidential Election
STOCKS
Louis Navellier • Editor, Growth Investor, Breakthrough Stocks, & Accelerated Profits
China's trade surplus rose under President Trump, and now under a Biden administration, China's economic dominance is expecting to soar! China was the best performing major economy in 2020 and with Silicon Valley's Globalist agenda influencing the Biden administration, selected Chinese ADRs are expected to soar. Louis Navellier will reveal his best Chinese, Hong Kong, and Taiwanese stocks that are poised soar in 2021 and beyond.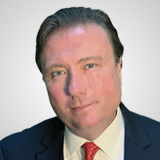 Strategy and Psychology for a Profitable 2021
TRADING
Adrian Manz • Co-Founder and Daily Contributor, TraderInsight.com
Dr. Adrian Manz and his wife Dr. Julie Manz have been trading the markets full-time since 1997. They have taught thousands of traders around the world to profit from their methods which deploy time-tested strategies and proven performance psychology principles in every market move. Join Adrian Manz live for an online session that will focus your attention and energy on specific techniques you can use to fine-tune your psychology and maximize your trading performance. Everyone who plans to attend is invited to take the Trader Psychology Challenge at traderinsight.com/challenge prior to the seminar. Completing these short tests presented by Julie Manz will give you insights into your mindset as a trader and facilitate your understanding of Dr. Manz' presentation.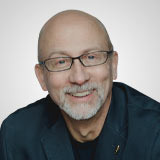 2021: Rethink and Reset (Or Risk Missing Out on the Next Ten Years of Profit!)
MARKETS
Keith Fitz-Gerald • Founder, One Bar Ahead™
2020 broke Wall Street's models, and the markets changed forever. Surviving and thriving in the next 10 years will require you to think completely outside the box, questioning principles once thought as fact. It will be a golden era of investing—but only if you know what to look for.

Frequently Asked Questions
The Virtual Pass allows you to watch all of the video and audio presentations on-demand from each specific Virtual Expo—all for just $49.00. With your Virtual Pass, you can soak up knowledge and improve your investing or trading skills on your own time and at your own pace. Watch your favorite sessions multiple times. Pause, rewind, and take notes to ensure you get the most from every session.
How much does a virtual pass cost?
The cost of a single virtual pass is FREE for MoneyShow Pro and MoneyShow+ annual members and $49.00 for non-annual members.
To get the best bang for your buck, we are introducing the MoneyShow+ annual subscription, which gives you access to ALL on-demand video recordings from ALL Virtual Expos for one full year. Click here to sign up for MoneyShow+, instead of just a single virtual pass, and ensure you don't miss any of the insights and actionable advice throughout the year.
How do I watch on-demand sessions after I purchase my virtual pass?
Click on the "MoneyShow.com dashboard" link on your purchase confirmation, which will automatically log you into your MoneyShow.com account. Or, you can simply log into MoneyShow.com (with the same email you used to purchase your Virtual Pass).
Once you are logged in, you can update your password within your profile.
Click "My Virtual Passes."
Select the video you want using the "Filter" function on top of the page and start watching.
For future Expos, you will be notified via email that session recordings are available to view after the conclusion of the event.
For past Expos, you can watch presentations as soon as you complete your purchase.
When will the session recordings be released?
Some videos for upcoming Virtual Expos are typically released on the last day of the Expo, with all videos uploaded to your MoneyShow.com dashboard seven days after the Virtual Expo ends. Videos for Virtual Expos that have already happened are available for viewing as soon as you receive your purchase confirmation.
Can I watch the video recordings on any device?
Yes! Video recordings can be viewed on your desktop, laptop, tablet, or smartphone.
How long are the videos recordings?
Most of the sessions are 30 minutes each and some are an hour long; all include Q&A.
Can I purchase just a single session?
Unfortunately, you cannot purchase individual sessions a la carte. If you want access to a specific session you will need to purchase the virtual pass.
Can I purchase an on-demand pass to watch all video recordings from all Virtual Expos for an entire year?
Yes, you can! MoneyShow+ gives you access to ALL session recordings from ALL Virtual Expos for one full year. Videos will automatically appear in your MyMoneyShow dashboard after every Virtual Expo, and you'll get notification whenever new videos have been uploaded to your dashboard.
Sign up for MoneyShow+ here
.
What is the cancellation and privacy policy?
All Virtual Pass sales are final and no refunds will be made. Please view our
privacy policy here
. Please note, when you purchase a Virtual Pass, you agree that you will NOT share, trade, give away, or sell your virtual pass to a third party.
What if I still have questions?
You can call the MoneyShow Client Relations department at 800-970-4355, or e-mail
customerservice@moneyshow.com
. Please note that our regular business hours are 9:00 am - 5:30 pm, Eastern Time, Monday through Friday.