AVAILABLE ON-DEMAND STARTING JANUARY 18
MoneyShow Virtual Pass — Get Access to 35+ High-Quality Video Recordings On-Demand from the January 11-13, 2022 Virtual Expo
This unique virtual expo brings together America's most successful investing and trading experts to cut through the hype and deliver unique, actionable ideas to give you an edge in the markets for a great year ahead.
Unlock 41 World-Class Expert Sessions On-Demand
Order your MoneyShow Virtual Pass today for only $49.00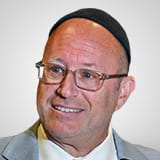 What Does 2022 Have in Store for the Stock Market?
TRADING
Avi Gilburt, Esq • Founder, ElliottWaveTrader.net
Avi Gilburt, founder of ElliottWaveTrader.net and one of the top-followed analysts on Seeking Alpha, will take you through his analysis to outline what he expects the S&P 500 to do in 2022, and provide parameters to help you stay on the profitable side of the market. He will also give you his longer-term prognostication, which may not sit well with many long-term investors.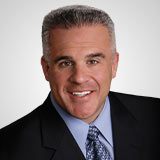 How Will the Biden Tax Change Proposals Impact the Market?
TAXES
Daniel Geltrude • America's Accountant® and Founder, Geltrude & Company, LLC
The Biden Administration is proposing a wide range of tax changes and tax increases that will impact many taxpayers. Should all or some of these proposals be enacted, and what will the impact be on investors? How will the markets react? America's Accountant®, Dan Geltrude, will provide you will valuable insight.


Direction of the Dollar in 2022
ECONOMY
Yohay Elam • Contributor, FXStreet
Will the Federal Reserve's rate hikes drive the dollar higher in 2022? How will inflation and virus variants move the king of cash? In this webinar, Yohay Elam will be discussing the greenback's movers and potential price action for the dollar as a new year begins.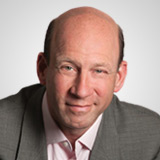 2022 Stock Market Outlook
STOCKS
Steve Reitmeister • CEO, StockNews.com
What is the bull case for stocks? How does it compare to the bear case? And what is the best trading plan to top the market in the year ahead? Steve Reitmeister answers these vital questions and more in this timely investment presentation.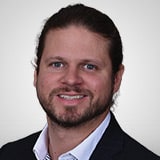 What's Hot and What's Not for 2022
ECONOMY
Omar Ayales • Editor, Gold Charts R Us
The world continues to cope with life since Covid-19 and its variants, including ongoing lockdowns and restrictions; social and health safety consciousness is pushing people to redefine their lives. It's no coincidence job openings in the US remain at record levels and businesses continue to struggle to retain their best employees. A mass exodus from cities to more rural locations is ongoing, and it could be stronger than anticipated. The dynamic is fueling a strong secular boom in commodities across the board, particularly resources and precious metals. Where are they headed and why? What are the risks coming into 2022 and where can we find opportunities? In this presentation Omar Ayales will take you on a chart walk around the world analyzing macroeconomic trends, what world markets are doing and where are they headed so that you can have an edge when trading or investing.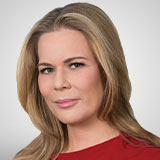 Understanding Implied Volatility and the VIX: What It Really Means for the Stock Market
STOCKS
Erin Gibbs • Chief Investment Officer, Main Street Asset Management, LLC
While 2022 looks promising from a fundamental level, expert Erin Gibbs doesn't see volatility going away just yet. Investors can still jump at inflation records, Federal Reserve actions and further Covid variants. Investors can use the VIX to help understand what to expect from markets on a daily basis. In summary, if volatility spikes it tends to be very short lived, with big up days following those nasty down days.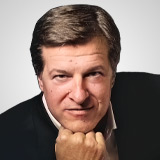 Global Thematic Investing with ETFs - The 2022 Playbook
ETFs
Jay Pelosky • Founder and Principal, TPW Advisory
Our 2022 playbook session will focus on three main areas. First, the thematic investment implications of a macro backdrop featuring above trend growth supported by sustained negative real yields. Second, SPEED's impact on thematic investing be it Covid speed, Climate speed, or Analytical speed, and the powerful implications of convergence amongst all three. Third, our take on whether the late 2021 selling of thematics represents the start or the finish of a bear market before concluding with our favored themes and thematic ETFs for the year ahead.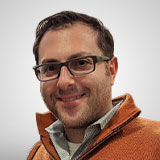 Anticipating the Price Patterns of IPOs
STOCKS
Zachary Mannes • Senior Analyst, US Equities, ElliottWaveTrader.net
Zachary Mannes, senior analyst at ElliottWaveTrader and host of Stock Waves, demonstrates how stocks with astonishing consistency tend to conform to predictable price patterns after their Initial Public Offerings. Mr. Mannes illustrates how these wave patterns are identified with current examples of set-ups and how they can be expected to play out.





Top 10 Stocks for 2022
STOCKS
Jon Johnson • Editor, Investment House Daily, Technical Traders Alert, & Success Trading Group
Roger Michalski • VP Group Publisher of Financial Publications, Eagle Financial Publications
Bryan Perry • Senior Editor, Cash Machine, Premium Income, Quick Income Trader, Instant Income Trader
Jim Woods • Editor, Successful Investing, Intelligence Report
In this Eagle Financial Publications panel, you'll receive 10 stocks picks that are set to soar in 2022. Moderated by Roger Michalski, you'll hear Mark Skousen, Jim Woods, and Bryan Perry each give 3-4 picks and their overall outlook for 2022. Have your pencils sharpened and ready to take notes!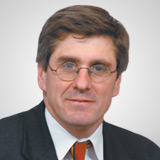 The Biden Economic Agenda in 2022
ECONOMY
Stephen Moore • Co-Founder, Committee to Unleash Prosperity
Join Stephen Moore for an update on all of the legislation and combat in Washington and how it will impact your investments.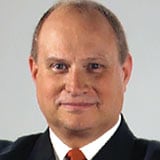 The Biggest Mistakes That Option Traders Make
TRADING
Daniel Gramza • President, Gramza Capital Management, Inc.
Internationally recognized trader and educator Dan Gramza, president of Gramza Capital Management, Inc., and founder of dangramza.com, has traded options for over 30 years. Learn five of the most common deadly option trading mistakes and solutions, how to identify specific techniques to set up a directional option trading opportunity, and his proprietary approach to Behavioral Japanese Candle trading techniques to current live markets. Whether you're new to trading or a seasoned pro, you'll find the information discussed in this webinar valuable.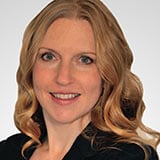 Trading FAANG Stocks with Weekly Options
STOCKS
Sarah Potter • Chief Education Officer, TradeStation Group, Inc.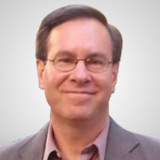 2022: Portfolio Decisions for "The Great Stagflation"
MARKETS
Chris Temple • Editor & Publisher, The National Investor
The Federal Reserve has finally talked tough about inflation; but will do little. The year ahead will be treacherous: President Biden's agenda is stalled and much of the rest of the world is already slipping back into recession. In this webinar, expert Chris Temple explains the market dynamics of the New Year and how to manage your portfolio for The Great Stagflation.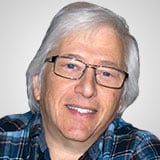 Using Both Covered Call Writing and Put-Selling to Generate Monthly Cash Flow
OPTIONS
Alan Ellman • President, The Blue Collar Investor Corp.
Selling stock options is a proven way to lower our cost-basis and beat the market on a consistent basis. Two such low-risk strategies are covered call writing and selling cash-secured puts. This presentation will detail how to incorporate both strategies into one multi-tiered option-selling strategy, where we either generate cash-flow or buy a stock at a discount. I refer to this as the Put-Call-Put (PCP) Strategy, also referred to as the wheel strategy.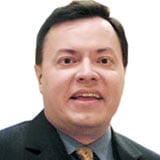 Live-Market Daytrading Stock Gaps and Breakouts
STOCKS
Ken Calhoun • President, TradeMastery.com
Join popular trading coach Ken Calhoun for a fast-paced look at the very best strategies for day trading momentum stock entries and exits using live markets.
You'll see exactly how to:
Choose which chart patterns to trade each morning with easy scanning tips.
Trade "meme" stocks like GME, AMC, and more.
Set specific entries, stops, and exit targets.
Reenter trades after getting shaken out, plus how to add to winners to scale in.
Avoid false breakouts and missed entries.
Use tape reading to improve your ability to see how strong an entry will be ahead of time.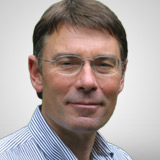 Simple Method to Outperform the Index
STRATEGIES
Donald Dony • Principal, D. W. Dony and Associates, Inc.
Buying just the index (S&P 500 or TSX) would simply outperform over 95% of fund managers, mutual funds, and private broker client accounts over any five-year period. This is due, not because of a lack of expertise, but because of investment fee (MER), the overhead cost to the analyst, commission fees to the broker, and just keeping the lights in the home office. This combination can be anywhere from 2% to a whopping 5%. This can be a big chuck of the profits. However, to outperform the index, a slightly different approach is needed besides simply buying and holding the index. This is where the fun starts.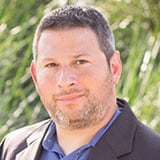 Profiting from the New Evolution of Options Trading
OPTIONS
Jay Soloff • Lead Options Analyst, Investors Alley, a Subsidiary of Magnifi Communities
Options trading has become immensely popular in recent years. The influx of new traders has changed the way that many options are priced, especially in individual stocks. This recent evolution of options pricing has opened up a new set of opportunities to profit from trading. It's important to understand what has changed over time in the options industry, so we can then discuss what strategies can be used to take advantage of the new paradigm.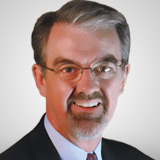 Top Sectors & Industries for Stock Investors in 2022
STOCKS
Douglas Gerlach • President, ICLUBcentral, Inc.
The prospects of higher inflation, supply chain disruptions, increasing energy prices, rising interest rates, and slowing consumer spending will all impact American businesses in 2022. Companies in some sectors and industries might perform better than others, though, if they possess the right qualities. In this session, Doug Gerlach, editor of the SmallCap Informer and Investor Advisory Service stock newsletters, will share his team's thoughts on the characteristics that will allow some stocks to stand out in 2022.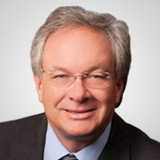 Are We at Peak Earnings Momentum? How to Prepare for a Decelerating Earnings Environment.
STOCKS
Louis Navellier • Editor, Growth Investor, Breakthrough Stocks, & Accelerated Profits
The year-over-year comparisons are becoming more difficult this earnings announcement season, so the stock market is naturally gravitating to stocks that are sustaining strong earnings momentum, characterized by expanding operating margins, and high margin, monopolistic companies that dominate their business. Mr. Navellier will explain how he finds his A-rated stocks and will provide his best stock picks.

How I Trade for a Living - My Trading Plan for 2022
TRADING
Markus Heitkoetter • Author, Educator, Trader, and CEO, Rockwell Trading Services, LLC
In this session, Markus Heitkoetter will show you his exact trading plan for trading his $250,000 account. You will learn about realistic goals for this account, the trading strategies Mr. Heitkoetter is planning to trade, as well as how he's dealing with a potential crash or Black Swan Event.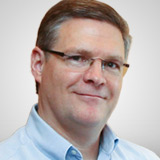 The Perfect Strategy for 2022
STRATEGIES
Ian Murphy • Founder, Murphy Financial Trading
The year ahead will be challenging for traders and to succeed, we will need a strategy which can adapt to changing market conditions while remaining profitable. In this presentation, Ian Murphy will introduce his favorite daily swing trading strategy and show how it can be used in any equity market with any trading platform. This reliable and consistent strategy is not complicated, and recent trades will be demonstrated on Mr. Murphy's charts.


Live Q&A: Is It Really Possible to Make Money with Trading In 2022?
OPTIONS
Markus Heitkoetter • Author, Educator, Trader, and CEO, Rockwell Trading Services, LLC
Trading can be a great way to make money, but is it really possible to do so in 2022? Or would it be better to put all of your money in an index fund, as many people want you to? And what happens if there's a crash next year? In this session, you can ask a REAL trader if it's really possible to make money through trading, you can ask about his strategies, and what tips they have for trading these crazy markets.
During this session you can interact directly with Markus Heitkoetter and your fellow audience members! This session is hosted via Zoom, and for the best experience for all we ask that you have video and audio enabled when you enter the Zoom meeting. Limited attendees will be admitted to the room at one time. Those who would only like to watch the discussion, can do so right in the presentation room on the Virtual Platform without joining the Zoom meeting-as you would with any other workshop in this event.
Instructions on How to Participate:
Five minutes prior to the start of the session, the presentation room will open.
Please click on the "Join Discussion" button just above the live chat to gain access to the Zoom meeting.
You will be placed in a waiting room and will be admitted when a spot becomes available.
Feel free to continue watching the presentation from the Virtual Platform while waiting to be admitted.
Upon admittance to the Zoom room, be sure to mute your Virtual Platform video player as to not hear an echo.
We look forward to connecting with you!
By Entering the Zoom Meeting, You Agree to be Recorded.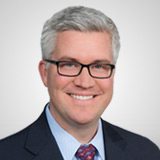 Seven Questions to Ask Before Every Trade
MARKETS
David Keller, CMT • Chief Market Strategist, StockCharts.com
Pilots are taught to use a checklist for every process performed in the cockpit, allowing them to minimize emotional reactions and focus on the evidence. Investors should use the same approach to improve consistency and inject more discipline into the investment process! In this session, Mr. Keller will share his own technical analysis checklist and use current market examples to demonstrate how investors can maximize returns, minimize behavioural biases, and better manage downside risk.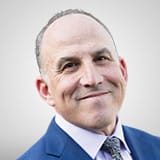 Yale Hirsch's Santa Claus Rally & January Barometer, & My New January Indicator Trifecta
STOCKS
Jeffrey Hirsch • Editor-in-Chief, The Stock Trader's Almanac & Almanac Investor
Jeff Hirsch will reveal his 2022 Annual Forecast and how his January Indicator Trifecta will solidify his outlook. Find out the major obstacles the market faces from the Fed, Inflation, and the Midterm Elections. Midterm election years are notoriously the worst year of the 4-Year Cycle, and the second year of New Democratic Presidents is even worse. Valuations are high and the market looks toppy, so we are likely to experience more volatility in 2022, but midterm market weakness often sets up solid buying opportunities for the Sweet Spot of the 4-year Cycle. Tune in for Mr. Hirschs current outlook and latest stock and ETF picks.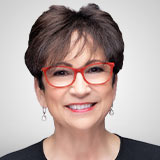 Why Discipline Matters Now More Than Ever
MONEY MANAGEMENT
Nancy Tengler • Chief Investment Officer, Laffer Tengler Investments
Q1 promises to be volatile as the market digests rising interest rates around the globe, the normal fits and starts of a mid-term election year and exceptionally strong price performance in 2020 and 2021. Will inflation moderate? Will Congress continue to spend? Will workers return to the labor force? Markets always climb a wall of worry and the surest way to steady your portfolio for long-term total return is to establish a reliable buy/sell discipline, and then stick with it.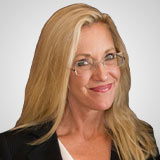 Real Estate Risk
REAL ESTATE
Natalie Pace • Author, The ABCs of Money
Rising interest rates and the expiration of the pause on student loans could cool off the housing. Work from home and etail have negatively impacted malls and commercial real estate. Are you taking on too much risk in your high-yield stocks and bonds? Is now the time to find better solutions on the fixed income side of your portfolio?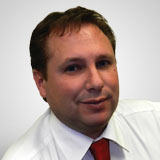 Tech, Energy, and Sustainable Growth
STOCKS
Kirk Spano • Founder, Bluemound Asset Management, LLC
The sustainable "smart everything world" is at the intersection of the two the biggest secular trends in the world. First, we are seeing technology continue to emerge in its own right, but also within every other industry. The winners in real estate, finance, heavy industry, and every other industry are now being determined largely by the smart application of technology. Second, the move towards a low-carbon energy system is happening at a faster pace than most expected a decade ago. Technology is at the forefront of this massive energy transition. The emerging sustainable energy system encompasses things from solar, wind, batteries, and EVs to carbon capture, renewable natural gas, low carbon fuels, and hydrogen. This presentation will cover trends in the sustainable "smart everything world," as well as offer several stocks likely to be big winners in the next few years.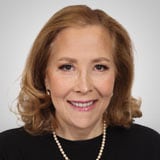 Simple Timing Tools for Finding Big Move Trades
MARKETS
Jody Samuels • Founder, FX Trader's EDGE
The market is in sync with the market cycles and timing is key to trading success. By having a roadmap and simple timing tools, a trader has a structure to navigate the markets for consistent profits. In this session, learn to anticipate market direction and have a sense of where the market is going before placing a trade by reading the Market Map. Ms. Samuels will provide live market examples to show you how you can find better trade entries and profit targets using simple tools.

Frequently Asked Questions