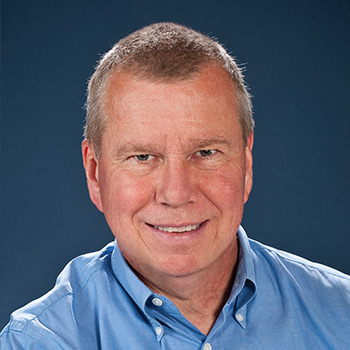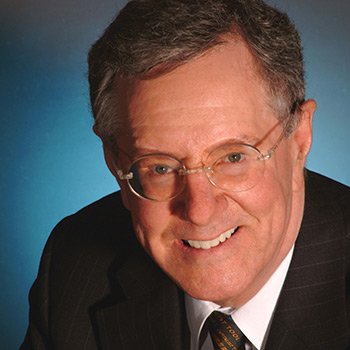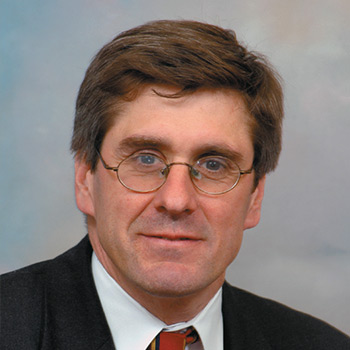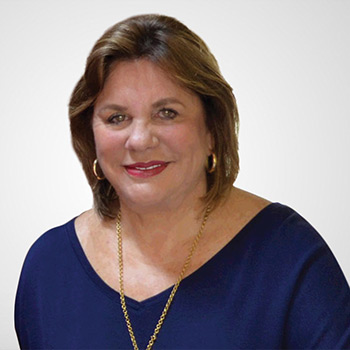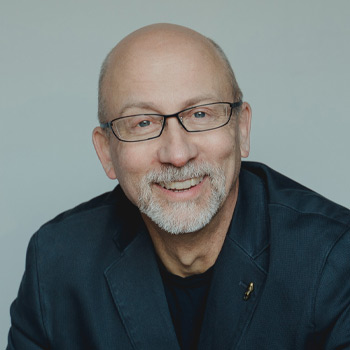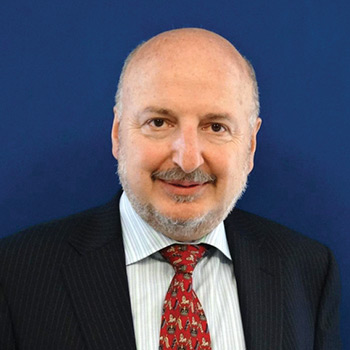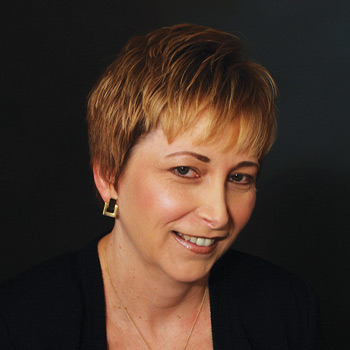 AVAILABLE ON-DEMAND STARTING MARCH 29
MoneyShow Virtual Pass — Get Access to 55+ High-Quality Video Recordings On-Demand from the March 16-18, 2021 Virtual Expo
With volatility making a comeback in the markets, investors and traders are looking for the best strategies to protect—and grow their portfolios—in a challenging environment. Watch MoneyShow's renowned market experts, whose careers are devoted to uncovering the best opportunities available in even the most rapidly changing environment, share their time-tested strategies for generating profit with less risk.
Order now for only $49.00
This Virtual Pass is ideal for any investor or trader who wants to better understand the key drivers of today's economy and markets, as well as the top investment themes and trading trends they need to be paying close attention to now.
How the Virtual Pass Works
The Virtual Pass allows you to soak up knowledge and improve your skills in the markets on your own time and at your own pace. Follow along the speaker's presentation and spot key trends on your own. Watch your favorite sessions multiple times. Pause, rewind, and take notes to ensure you get the most from every session.
Purchase Your Pass
Fill out the credit card form to purchase and receive a receipt.
Email Notification
After the Event, you'll receive an email notification when sessions are available for viewing.
Videos On-Demand
Enjoy multiple hours of high-quality videos, including screen-capture slide presentations.
Session Availability
All session recordings, including PowerPoints (where available), will be posted in your MoneyShow.com dashboard within 7 days after the Event.
Session Access
Go to MoneyShow.com, login to your account, click My Dashboard on upper left under your name, then click My Virtual Passes, and start watching.
Unlimited Access
You will have unlimited, on-demand access to all video recordings from this Event.
What Sessions Will You Get?
Being on the wrong side of the market is the worst thing that can happen to an investor or trader. Our hand-picked experts will help you invest more profitably, trade more effectively, and anticipate changes before the crowd. All of the recorded sessions provide you with practical and actionable content that you can implement immediately to help you protect and grow your portfolio in the coming years.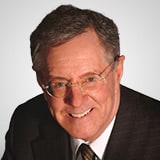 Will Washington Wreck the Recovery--And Thereby Crush the Stock Market?
ECONOMY
Steve Forbes • Chairman and Editor-in-Chief, Forbes Media
The pandemic is subsiding as more people get the vaccine. The economy is ready to roar. But the Biden administration is throwing serious amounts of sand into the gears of the economy and this has ominous implications for stocks.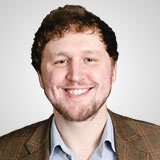 Cryptocurrency Is an Asset Class: Why You Need to Own Some
Cryptocurrency
John Divine • Senior Financial Markets Editor, US News & World Report
When cryptocurrencies burst onto the radar of financial media several years ago, headlines chronicled its rapid gyrations with skepticism. In 2021, investors who don't accept cryptocurrency as an asset class—and work crypto exposure into their portfolio accordingly—are missing out. It's here to stay, and still in the early innings of adoption; Tesla's recent decision to purchase $1.5 billion in bitcoin could mark a paradigm shift in how corporations manage their balance sheets, disproportionately benefiting top cryptocurrencies like Bitcoin and Ethereum. This session will highlight why every investor should keep at least a small percentage of their portfolio in high-quality electronic currencies, which have earned their reputation as forms of digital gold.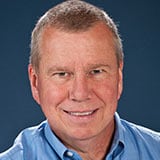 A Discussion on Trading Strategies with Two Technical Pros
TRADING
John Bollinger • President and Founder, Bollinger Capital Management
Mike Moody, CMT • Portfolio Manager, Independent Broker-Dealer
John Bollinger and Mike Moody, long time market professionals, will discuss the use of technical analysis, relative strength, and Bollinger Bands. The emphasis of this chat will be on practical ideas that you can use to improve your trading.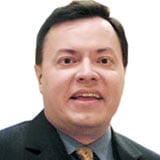 How to Trade Price-Action Gaps and Breakouts
TRADING
Ken Calhoun • President, TradeMastery.com
Active trading pro, Ken Calhoun, will show you step-by-step exactly how to enter and exit the strongest price-action trades entries in this fast-paced, interactive new workshop session. You'll discover step by step professional trading strategies to help you know exactly which charts are best for swing and day trading and how to trade them the right way.
Traders will learn:
Newly updated breakout candlestick and cup patterns for entering swing and intraday trades (with clearly defined rules to use.)
How to avoid false breakouts: Careful tactics for setting buy-stop entries that minimize false breakouts.
Price-action momentum trading: Discover how to use effective, simple price action entry signals alone, such as price projections, open-range breakouts (ORB), and average true range (ATR) trading patterns. This can simplify trading while focusing on successful entries.
Easy-to-follow directions for how to manage multiple trade entries to leverage your trades for maximum profit potential (and how to scale in to winning entries.)
Featuring step-by-step training with fun, interactive audience-participation activities in a lively, exciting presentation format (including audience Q&A.) Be sure to attend this must-see event for helping you trade powerful price-action entries.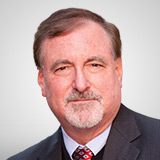 Markets, Mayhem, and Elliott Waves
TECHNICAL
Steven Hochberg • Chief Market Analyst, Elliott Wave International
2021 may be the most consequential year for markets in decades. Find out why and see what Elliot Wave International says about navigating the trends in stocks, bonds, currencies, and the precious metals.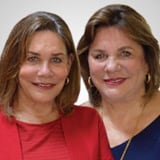 The Ever-Growing and Upcoming Commodity Boom
COMMODITIES
Mary Anne & Pamela Aden • Co-Editors, The Aden Forecast
During Mary Anne and Pamela Aden's 30-minute webinar, they will explain why a commodity boom has begun and why it's poised for exceptional growth in the upcoming years.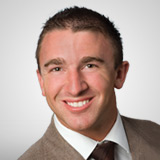 Trading the E-mini Futures for 90-Minutes a Day
FUTURES
Tim Racette • Trader and Founder, EminiMind.com
In this presentation, you will learn a simple and systematic trading approach for day trading. Taught by Trader Tim of EminiMind.com, Tim Racette walks you through how to enter, exit, and manage trades form start to finish. Learn how to build a scalable trading plan for long term success and make the leap from apprehensive or hesitant, to confident trader.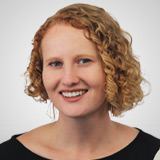 Socially Responsible and Profitable: Finding Balance in ESG Investing
STRATEGIES
Zoe Bollinger • Director of Client Relations, Bollinger Capital Management
Zoe Bollinger reviews the major trends in socially responsible investing and how to find a balance between investing your values while achieving performance. She will take a look at the hot topics in the socially responsible investing space and then review the key trends likely to shape ESG investing moving forward. Finally, Ms. Bollinger will explore the most important factors in developing investment strategies that integrate ethical and sustainable investing goals without sacrificing performance.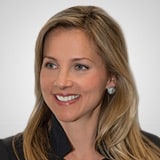 Why You Don't Trust Yourself
STRATEGIES
Sara Laamanen • C.Ht., Consultant, and Advanced RTT, LifeCodeTherapy.com
John Netto • Author, The Global Macro Edge
Peak performance as an investor or trader is achieved through the ability to execute optimally while navigating external forces and mastering the internal forces that guide decision making. At the heart of this internal mastery is the development of intuition. Reading intuitive cues consistently and accurately is what gives top investors and traders an edge on the markets. Join John Netto and Sara Laamanen to learn about what's blocking you from trusting yourself and how to leverage the intuitive genius within to fuel your performance.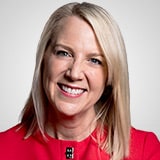 Retirement Planning in Unprecedented Times
RETIREMENT
Christine Benz • Director of Personal Finance, Morningstar, Inc.
The pandemic and related economic weakness have implications for many aspects of retirement planning. Older adults have experienced higher rates of unemployment and may be contemplating early retirement, which can stress a portfolio and lead to suboptimal Social Security claiming decisions. Meanwhile, yields on "safe" securities have dropped significantly, creating challenges for income-focused investors. This wide-ranging presentation will delve into these issues and provide concrete takeaways for retirees aiming to improve their plans.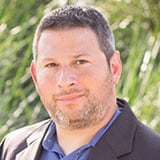 Never Trade Stocks Again!
OPTIONS
Jay Soloff • Lead Options Analyst, Investors Alley, a Subsidiary of Magnifi Communities
When it comes to short- and medium-term trading, there is almost no reason to choose a stock over an option. Nearly anything you can accomplish trading stocks can be improved upon using options. Jay Soloff will discuss using options for directional trading, utilizing cash-secured puts, different ways to use covered calls, and more.



Tech Trends for the Next Decade
TECHNOLOGY
Keith Fitz-Gerald • Principal, Fitz-Gerald Group
Jon Markman • Editor, Strategic Advantage, Disruptors & Dominators, Fast Forward Investing
Gene Munster • Managing Partner and Co-Founder, Deepwater Asset Management
SpaceX made history with the launch into orbit of the first manned space capsule by a private company. While we may not be vacationing in Mars any time soon, we are living in a world where technology is evolving faster than ever. In this panel discussion, get up to speed on the latest trends in the industry, explore breakthrough technologies, and hear about the most innovative disruptors reshaping the future, including stocks you'll want to own today—And even years from now!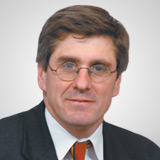 Investing in the World of Biden
POLITICS
Stephen Moore • Co-Founder, Committee to Unleash Prosperity
How will the Biden tax, borrowing, spending, infrastructure, and green energy policies affect the stock market, the economy, and jobs? Tune in as Stephen Moore reviews Biden's policies after his first 100 days.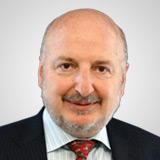 How to Avoid Unpleasant Surprises
TRADING
Dr. Alexander Elder • Trader and Author, The New Trading for a Living
Many market surprises can be avoided if you know where to look for warnings. If you see a sign Landmines on the side of the road, you're not going to walk into that field. Similar signs are posted along some of the market roads. Inexperienced and undisciplined traders who ignore those signs can get lucky for a while—but eventually walk into a real explosion. In this presentation Dr. Elder will show you where to find such signs and explain how to react them as you plan your path forward.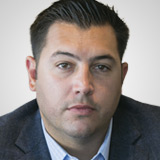 What Technical Analysis Really Means
TECHNICAL
JC Parets, CMT • Founder, All Star Charts
JC Parets will explain how he uses the top/down global approach to identify which stocks are going higher and which ones are likely to go much lower. This discussion will include US stocks, gold and other precious metals, interest rates, and all of their intermarket relationships.

The Dividend Solution: How Dividend Stocks Have Replaced the Bond Market
DIVIDEND
Tom Hutchinson • Editor, High Income Factor
As an average of 10,000 baby boomers turn 65 every single day, the need for investment income has never been greater. Yet interest rates are at some of the lowest levels ever. Most traditional bonds pay interest that barely covers inflation and taxes. The only place left to earn sufficient income to supply the urgent and growing need for income is dividends. And it is these income securities that are replacing the vital role formerly played by bonds.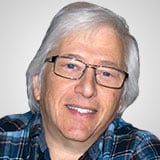 Creating an Ultra-Low-Risk Put-Selling Portfolio While Still Generating Significant Annualized Returns
OPTIONS
Dr. Alan Ellman • President, The Blue Collar Investor Corp.
Selling cash-secured puts is a low-risk option-selling strategy that will generate weekly or monthly cash flow. By incorporating delta and position management into the strategy, we can create an even lower-liability strategy with an even higher probability of success. Alan Ellman's presentation will include:
Option basics
Selling cash-secured puts analyzed
Selecting the best stocks
Option selection
Option calculations
The PCP (put-call-put or wheel) strategy
Adding the Delta component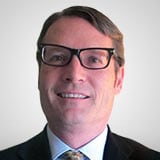 Biotech Investing in the Covid-19 Era
BIOTECH
John McCamant • Editor, Medical Technology Stock Letter
Biotech is providing innovative drugs and vaccines for Covod-19. Join John McCamant of the Medical Technology Stock Letter to help you identify the winners.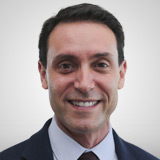 Dividend Disruptors
DIVIDEND
Marc Lichtenfeld • Chief Income Strategist, The Oxford Club
Dividend stocks don't have to be boring. In this presentation, Oxford Club chief income strategist, Marc Lichtenfeld, reveals the dividend payers developing new technologies that will fuel growth for years. These aren't your granddaddy's dividend stocks.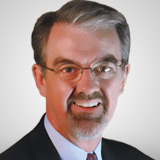 Two Things You Must Know to Successfully Pick Stocks
STOCKS
Douglas Gerlach • Senior Equity Analyst, National Association of Investors (NAIC)
While markets have changed mightily since Benjamin Graham first came up with a practical method for analyzing stocks, or even when Peter Lynch racked up big wins for Fidelity's Magellan Fund, at least one thing remains true: companies that deliver constant profits for shareholders will see their share prices increase over the long-term. But what are the keys to successful fundamental stock selection? Doug Gerlach, editor-in-chief of the award-winning Investor Advisory Service newsletter and the SmallCap Informer stock newsletter, will outline the methods used by his team to outperform the market with a buy-and-hold strategy.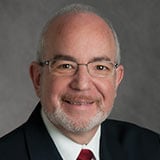 Weekly Options Trading for Income
OPTIONS
Seth Freudberg • Director, SMB Options Training Program, SMB Capital, LLC
Seth Freudberg, head trader of SMB Capital's Options Trading Desk, will be presenting a very simple strategy for trading index options for income, a one-day trade that is entered at the open of the market when conditions are correct, and the market does the rest.

Transportation Transformation
STOCKS
Jon Markman • Editor, Strategic Advantage, Disruptors & Dominators, Fast Forward Investing
Join Jon Markman to discover 13 surprising stocks at the front of the electric and self-driving vehicle revolution.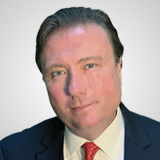 Elevate Your Trading Game: Learn the Strategies and Psychology That Have Fueled a Two-Decade Career in the Markets
TRADING
Adrian Manz • Co-Founder and Daily Contributor, TraderInsight.com
Julie Manz • Co-Founder and Contributor, TraderInsight.com
When it comes to trading, Julie and Adrian Manz have an enviable edge. They both hold doctorates in psychology, intuitively anticipating crowd behavior, and are well versed in using statistics to find fuel for big market moves. This power couple has been trading the markets exhaustively since 1997, teaching thousands of like-minded people to become market operators by following their cycle-driven trading style, highlighting psychological performance and health.
In this interactive 30-minute session, the Manz's will share insights from their decades of personal experience in the markets. They will give you a look into the time-tested strategies they use as intraday traders. They will also share lessons learned from psychological challenges that are inevitable but surmountable. Mentoring and coaching TraderInsight's Income Trading Mastermind Members, Julie and Adrian Manz actively work with students and continue building expertise on the mental elements involved in successfully trading for daily income. In this session, they will share their latest insights with you.
This unique seminar will allow attendees to learn actionable trading strategies and understand the psychology necessary to profit from them. Everyone planning to attend is encouraged to complete a brief, free trader psychology assessment at https://traderinsight.com/challenge before watching the presentation. This short assessment will make the seminar more meaningful and help traders understand their successes and challenges in the market.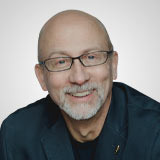 3 Stellar Stocks to Buy After Last Week's Brutal Selloff
STOCKS
Keith Fitz-Gerald • Principal, Fitz-Gerald Group
Many investors instinctively want to capitalize on corrections but have no idea which stocks to buy when they actually get one! Keith Fitz-Gerald will show you how to identify stocks you'll want and avoid those you don't ahead of time. And, critically, which three names he's focused on right now. Scooping up shares could be just the ticket!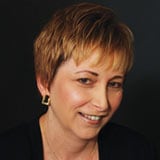 Introduction to Advanced Fibonacci Time Price Analysis
TRADING
Carolyn Boroden • Technical Analyst, ElliottWaveTrader.net
Carolyn Boroden will share how she uses the Fibonacci ratios on both the time and price axis of the market to identify key support and resistance decisions on the charts. These decisions are considered relatively low-risk, high-probability trade setups. Risk can also be refined even further by using stock options for these trade setups.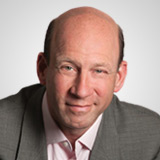 Riding the 2021 Stock Market Bubble
MARKETS
Steve Reitmeister • CEO, StockNews.com
Join us for a session that explores the classical value metrics to see where we stand now, discovers the MOST important value metric at this time, and discusses how to ride the bull up and parachute out before the next bear arrives.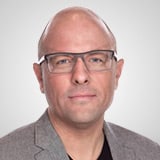 Where Is Bitcoin Going?
Cryptocurrency
Ryan Wilday • Analyst, Cryptocurrency Trading Service, ElliottWaveTrader.net
During this session, Ryan Wilday is going to dive into Bitcoin's current price action and talk about his expectations for the rest of 2021 and early 2022.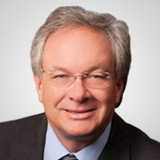 First Quarter Sales and Earnings Momentum Is Accelerating
STOCKS
Louis Navellier • Editor, Growth Investor, Breakthrough Stocks, & Accelerated Profits
The first quarter announcement season will be the strongest this year due to the robust economic recovery and the fact that year-over-year comparisons are very favorable. Quarter-end window dressing is now underway and the creme de la creme is rising to the top. Louis Navellier goes into every earnings announcement season "locked & loaded" and will reveal what stocks he expects will post stunning first quarter sales, earnings, and substantial earnings surprises!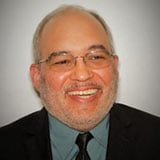 The Trade of the Year
STOCKS
Joe Duarte • Editor, Joe Duarte In the Money Options
Join Joe Duarte, active trader and widely recognized stock market analyst, to learn why 2021 may surprise you and how to trade it successfully.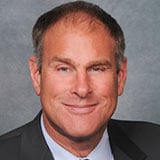 The Precious Metals Bull Market Still Has Legs
COMMODITIES
Rick Rule • Founder, Rule Investment Media
Investors and speculators are concerned about the decline in precious metals prices, and the more precipitous declines in precious metals equities prices. Rick Rule puts these declines in a factual—and historical—context and makes the investment case for the sector.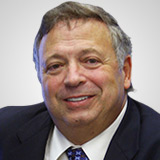 New Market Timing Techniques and Tools Across All Markets
TOOLS
Tom DeMark • Founder, DeMARK Analytics, LLC
Tom DeMark has been involved in the investment business for over five decades. He has created an extensive library of market timing indicators used by many of the top firms, funds, and figures in the world. Mr. DeMark's research is available on many data providers such as Bloomberg, CQG, DeMARK Prime and the new web-based platform, Symbolik® by DeMARK®. His proprietary timing techniques provide an objective method of analyzing markets regardless of region, interval, or asset, including Bitcoin and other cryptocurrencies.
Mr. DeMark's CNBC and Bloomberg market calls at the February 2020 top, March 2020 bottom, and September 2020 high identified significant inflection points prior to their response. He will explain in detail the indicators he used to successfully identify and anticipate these major market turning points. Additionally, Mr. DeMark will highlight timing methods used to forecast various cryptocurrency reversals that have made the DeMARK Indicators an essential resource in timing these markets.
Frequently Asked Questions
The Virtual Pass allows you to watch all of the video and audio presentations on-demand from each specific in-person conference or Virtual Expo. With your Virtual Pass, you can soak up knowledge and improve your investing or trading skills on your own time and at your own pace. Watch your favorite sessions multiple times. Pause, rewind, and take notes to ensure you get the most from every session.
How much does a virtual pass cost?
The cost of a single virtual pass is FREE for MoneyShow Pro and MoneyShow+ annual members.
On-demand session recordings for this virtual expo cost $39 for non-annual members, but if you purchase during the expo you get an extra 10% discount.
To get the best bang for your buck, we are introducing the MoneyShow+ annual subscription, which gives you access to ALL on-demand video recordings from this in-person conference and ALL Virtual Expos for one full year. Click here to sign up for MoneyShow+, instead of just a single virtual pass, and ensure you don't miss any of the insights and actionable advice throughout the year.
How do I watch on-demand sessions after I purchase my virtual pass?
Click on the "MoneyShow.com dashboard" link on your purchase confirmation, which will automatically log you into your MoneyShow.com account. Or, you can simply log into MoneyShow.com (with the same email you used to purchase your Virtual Pass).
Once you are logged in, you can update your password within your profile.
Click "My Virtual Passes."
Select the video you want using the "Filter" function on top of the page and start watching.
For future events, you will be notified via email that session recordings are available to view after the conclusion of the event.
For past events, you can watch presentations as soon as you complete your purchase.
When will the session recordings be released?
Some videos for upcoming Virtual Expos are typically released on the last day of the Expo, with all videos uploaded to your MoneyShow.com dashboard 7 days after the Virtual Expo ends. Videos for Virtual Expos that have already happened are available for viewing as soon as you receive your purchase confirmation.
Can I watch the video recordings on any device?
Yes! Video recordings can be viewed on your desktop, laptop, tablet, or smartphone.
How long are the videos recordings?
Most of the sessions are 30 minutes; all include Q&A.
Can I purchase just a single session?
Unfortunately, you cannot purchase individual sessions a la carte. If you want access to a specific session you will need to purchase the virtual pass.
What is the cancellation and privacy policy?
All Virtual Pass sales are final and no refunds will be made. Please view our
privacy policy here
. Please note, when you purchase a Virtual Pass, you agree that you will NOT share, trade, give away, or sell your virtual pass to a third party.
What if I still have questions?
You can call the MoneyShow Client Relations department at 800-970-4355, or e-mail
customerservice@moneyshow.com
. Please note that our regular business hours are 9:00 am - 5:30 pm, Eastern Time, Monday through Friday.