AVAILABLE ON-DEMAND STARTING MARCH 29
MoneyShow Virtual Pass — Get Access to 60+ High-Quality Video Recordings On-Demand from the March 22-24, 2022, Virtual Expo
This unique virtual expo brings together America's most successful investing and trading experts to cut through the hype and deliver unique, actionable ideas to give you an edge in the markets.
Unlock 44 World-Class Expert Sessions On-Demand
Order your MoneyShow Virtual Pass today for only $49.00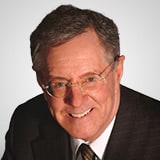 War, Inflation, and Rising Interest Rates
STOCKS
Steve Forbes • Chairman and Editor-in-Chief, Forbes Media
Can we avoid a recession? What the worsening turbulence means for stocks and bonds.

Currency Directions in Times of Rising Interest Rates
FOREX
Yohay Elam • Contributor, FXStreet
In the face of rising inflation, central banks are embarking on a race to the top in interest rates - a feat unseen in many years. High volatility in foreign exchange markets present opportunities for traders, as some currencies outperform others. In this webinar, we will lay out the potential next moves in the dollar, euro, pound, and others, one week after the Fed's first move.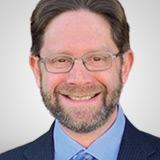 The Housing REIT Crisis: How to Position a Portfolio in the Topsy Turvy Residential REIT Industry
REITs
David Auerbach • Institutional Trader, The Daily REITBeat
With the supply/demand imbalance showing that buying a home is getting harder and harder by the day, how can one best position their portfolio to capture where people are migrating to, and what property types are benefiting from that relocation?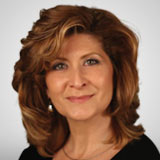 Big Ideas for Trend Trading
MARKETS
Samantha LaDuc • Founder, LaDucTrading.com
Risk management is a superpower. Timing and risk reward are keys to putting on a trade, but only exits pay. To optimize results, on any timeframe, traders and investors can benefit from working with not fearing volatility, following money rotation to anticipate market moves, and managing positions in confidence by knowing when to hedge and when to reduce/avoid risk. Samantha will drill down to the core strengths she employs and tools she deploys to manage risk in any trade or market environment: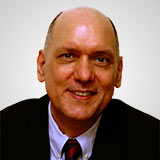 Stocks That Insiders Like Right Now!
STOCKS
Michael Brush • Editor, Brush up on Stocks
Michael Brush has analysed insider buying for over two decades in his MarketWatch investment column and Brush Up on Stocks letter. He'll discuss the basics of how to interpret insider activity to get the best signal, what insiders are saying about the market now, and favoured stocks and sectors. Insider buying is just the start. His commentary incorporates fundamental analysis of company, sector, and macro trends. He invests as a contrarian. He uses insider activity to support his conclusions that groupthink and crowd behavior are mispricing sectors and stocks -- creating investment opportunities.


Understanding the Current Macro Landscape
MARKETS
Lyn Alden Schwartzer • Analyst, ElliottWaveTrader.net
Lyn will walk through the big forces of inflation and monetary policy, and how they may impact asset prices for the rest of 2022 and beyond.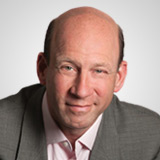 Is This Another Stock Market Bubble?
STOCKS
Steve Reitmeister • CEO, StockNews.com
Many investors were concerned about the nosebleed level of stocks coming into 2022. In some ways valuations were as bad, or even worse, than the tech bubble of the late 1990's. Whereas some point to inflation or Russia/Ukraine as the catalyst behind the recent stock market correction. Others believe that we had a bubble happening in stock prices that was ripe to burst. 40-year investment veteran, Steve Reitmeister explores this vital topic to understand where the market stands now... and where it will go in the months ahead.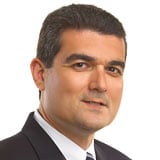 How to Trade Like an Insurance Company - The Secret to Making Money in the Market Every Day
TRADING
Boris Schlossberg • Co-Founder, BKForex.com and Managing Partner, BK Asset Management
Trading for income is very different from trading for capital gains. It requires a totally different mindset and approach to the markets that flips upside down many of the conventional ideas that you have been taught. In this action packed 45-minute presentation, Boris Schlossberg, founding partner of BK Forex, will take you on a tour of how he trades live and makes money daily in his trading room and will challenge your assumptions about risks, rewards and accuracy in the markets.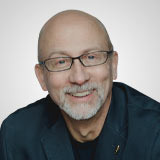 Buy This Not That!
STOCKS
Keith Fitz-Gerald • Principal, Fitz-Gerald Group
The world is a complicated place right now and many investors are making critical mistakes that will cost them significantly in the years ahead. Wall Street models are busted and picking the right stocks is more critical than ever. Keith will share his thinking on where things go from here and how to best position your money for maximum profit potential and minimum risk.






The TradingView Roundtable: Strategies and the Road Ahead!
TRADING
Wes Bennett • Professional Trader & Community Member, TradingView, Inc.
Vong Lee • Community Member, TradingView, Inc.
Michael Maranslicht • Portfolio Manager & Community Member, TradingView, Inc.
Paul Varcoe • , TradingView, Inc.
Join TradingView's panel discussion, hosted by general manager Pierce Crosby, alongside four of the most prominent members of the TradingView community: Norok, TraderFromTheNorth, Lamar, and Paul Varcoe. They'll be discussing a wide range of topics, including the process of improving as a trader, trading strategies they use to navigate volatility, charting, risk management, and much more. You're bound to pick up a thing or two!




Sector and Style Rotation for 2022
STOCKS
Julius de Kempenaer • Senior Technical Analyst, StockCharts.com
David Keller, CMT • Chief Market Strategist, StockCharts.com
Join Julius and Dave as they focus on the rotation between growth and value, small and large, cyclicals and defensive stocks. Which groups are poised to outperform given the volatile market environment, rapidly changing breadth conditions and the Fed's interest rate policy? You'll leave this session better equipped to navigate the markets during uncertain times!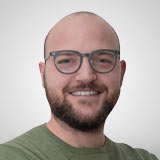 All They Told You About Money Printing Is Wrong
ECONOMY
Alfonso Peccatiello • Author, The Macro Compass
Central Banks print money, right? No. They accommodate the true process of real-economy, inflationary money creation which happens when governments spend more than they tax (deficits) and commercial banks lend money. While everybody focuses on QE, credit creation is the big driver of economic activity and asset price performance. Find out why, where are we in the credit creation cycle in 2022 and what lies ahead for economic and asset classes performance.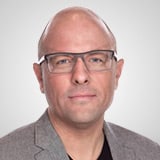 Does ProShares Bitcoin Strategy ETF (#BITO) Belong in Your Portfolio?
Cryptocurrency
Ryan Wilday • Analyst, Cryptocurrency Trading Service, ElliottWaveTrader.net
Ryan will discuss the pros, cons and strategies for using BITO in your portfolio including:
How much does BITO decay vs. spot Bitcoin?
Is BITO better than the Grayscale Bitcoin Investment Trust (#GBTC)?
Good option strategies for BITO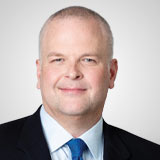 Demystifying the Greeks
OPTIONS
Mat Cashman • Principal, Investor Education, OCC
No matter where an investor is on their options journey, having a firm grasp of the Greeks is fundamental. Join us for a live webinar led by former options trader and OIC instructor Mat Cashman, who will review the primary option Greeks and explain why they matter. Quite simply, knowing about the interactions between the Greeks and pricing is essential. Investors will hear about:
Delta
Gamma
Theta
Vega
Rho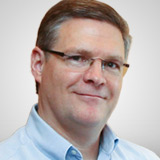 The Wilde Strategy: How to Buy Profitable Stocks at a Steep Discount
STOCKS
Ian Murphy • Founder, Murphy Financial Trading
Inspired by a line from Oscar Wilde, 'We are all in the gutter but some of us are looking at the stars', this strategy looks for solid stocks which have been heavily discounted by the recent selloff. Murphy's intensive webinar will share the tools required to identify great stocks which are now on sale. With the aid of marked up charts, he will reveal the stocks currently on his watchlist as he waits for them to climb out of the gutter and into the sunlight.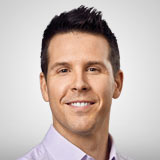 See Beyond Price
TRADING
TG Watkins • Director of Stocks, Simpler Trading
Most know TG Watkins for making $2 million in one day trading stocks without leverage. And yet what he's passionate about is targeting consistent gains with hyper-precise momentum trades. When asked the secret to his extraordinary results he says, seeing beyond price. That's how he's able to anticipate a stock's next big move and avoid as many fakeouts as possible. His method is as simple as it is successful and revolves around one primary tool: The Moxie Indicator . During his presentation, TG will introduce his bread and butter strategy with real-life case studies of long and short trades from different market conditions.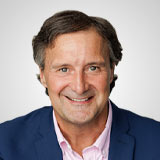 Around the World with Elliott Waves
ECONOMY
Murray Gunn • Head of Global Research, Elliott Wave International
The global economy is changing fast, and big opportunities lie ahead. Come and take a flight around the world to view the landscape from 30,000 feet. See where the best Elliott Wave patterns exist and how to take advantage.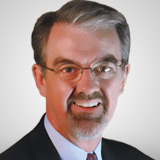 You Need More Mid-Sized Stocks in Your Portfolio
STOCKS
Douglas Gerlach • President, ICLUBcentral, Inc.
For long-term stock investors, mid-sized companies occupy a sweet spot. These companies have enough history to allow for analysis of management strength and plenty of time to continue on their growth trajectories, but still fly low enough to allow for buying at reasonable valuations. This is why the Investor Advisory Service newsletter--rated #1 for newsletter performance in 2021 by Hulbert Ratings--follows a healthy selection of mid-sized stocks. In this session, Doug Gerlach, editor-in-chief, will review the reasons why you should consider midsized companies and provide some of his team's best stock ideas for the current market.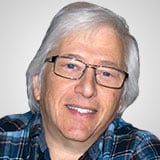 Stock Options: How to Use Implied Volatility to Determine Strike Selection
OPTIONS
Alan Ellman • President, The Blue Collar Investor Corp.
Creating 84% probability successful trades for covered call writing and selling cash-secured puts. This presentation will detail how to use implied volatility stats, standard deviation bell curves and conversion formulas to establish projected high and low ranges for price movement of a security over the life of an option contract. These formulas will allow us to create 84% probability of success trades where share price is highly unlikely to fall below the breakeven price point or above the out-of-the-money call strike where share retention is a critical aspect of our strategy. While there is inherent risk in all strategies that seek to beat risk-free returns (Treasuries, for example), the strategies discussed in this webinar will be ultra-low-risk and appropriate for most retail investors.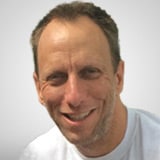 Trading for Daily Income: Using Small Accounts $1K-2K to Make a Minimum of $100.00 a Day
FUTURES
John Kurisko • President and Founder, DayTradingRadio.com
It really doesn't matter what is going on in the markets when your trading futures. John Kurisko will show you how to do it with a minimum account, and a set clear logical set of directions to make at least $100.00 a day with a small account. You will learn how to get started and a set of rules that will define each trade entry and exit. This methodology is used daily on his market trading show on DayTradingRadio.com. The results you will see are amazing, easy to learn.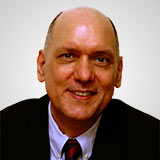 Stocks That Insiders Like Right Now!
MARKETS
Michael Brush • Editor, Brush up on Stocks
Michael Brush has analysed insider buying for over two decades in his MarketWatch investment column and Brush Up on Stocks letter. He'll discuss the basics of how to interpret insider activity to get the best signal, what insiders are saying about the market now, and favoured stocks and sectors. Insider buying is just the start. His commentary incorporates fundamental analysis of company, sector, and macro trends. He invests as a contrarian. He uses insider activity to support his conclusions that groupthink and crowd behavior are mispricing sectors and stocks -- creating investment opportunities.




Top Down and Bottom Up
MARKETS
Michael Golembesky • Senior Analyst, ElliottWaveTrader.net
Zachary Mannes • Senior Analyst, US Equities, ElliottWaveTrader
Join ElliottWaveTrader senior analysts Michael Golembesky and Zac Mannes for an overview of the markets, in which Mike will focus on the bigger picture as seen in the equity index charts, while Zac will home in on sectors and individual stocks that align with Mike's big-picture analysis.





The 10 Things All Great Investors Do... and Three Picks to Buy Now!
STRATEGIES
Jon Johnson • Editor, Investment House Daily, Technical Traders Alert, & Success Trading Group
Roger Michalski • VP Group Publisher of Financial Publications, Eagle Financial Publications
Bryan Perry • Senior Editor, Cash Machine, Premium Income, Quick Income Trader, Instant Income Trader
Jim Woods • Editor, Successful Investing, Intelligence Report
Join Jim Woods, Bryan Perry, Jon Johnson and moderator Roger Michalski in this Eagle panel where you'll discover not only the 10 things great investors do, but you'll get a stock pick from each of Eagle's experts!


Frequently Asked Questions
The Virtual Pass allows you to watch all of the video and audio presentations on-demand from each specific Virtual Expo. With your Virtual Pass, you can soak up knowledge and improve your investing or trading skills on your own time and at your own pace. Watch your favorite sessions multiple times. Pause, rewind, and take notes to ensure you get the most from every session.
How much does a virtual pass cost?
The cost of a single virtual pass is FREE for MoneyShow Pro and MoneyShow+ annual members and $39 for non-annual members.
To get the best bang for your buck, we are introducing the MoneyShow+ annual subscription, which gives you access to ALL on-demand video recordings from ALL Virtual Expos for one full year. Click here to sign up for MoneyShow+, instead of just a single virtual pass, and ensure you don't miss any of the insights and actionable advice throughout the year.
How do I watch on-demand sessions after I purchase my virtual pass?
Click on the "MoneyShow.com dashboard" link on your purchase confirmation, which will automatically log you into your MoneyShow.com account. Or, you can simply log into MoneyShow.com (with the same email you used to purchase your Virtual Pass).
Once you are logged in, you can update your password within your profile.
Click "My Virtual Passes."
Select the video you want using the "Filter" function on top of the page and start watching.
For future Expos, you will be notified via email that session recordings are available to view after the conclusion of the event.
For past Expos, you can watch presentations as soon as you complete your purchase.
When will the session recordings be released?
Some videos for upcoming Virtual Expos are typically released on the last day of the Expo, with all videos uploaded to your MoneyShow.com dashboard seven days after the Virtual Expo ends. Videos for Virtual Expos that have already happened are available for viewing as soon as you receive your purchase confirmation.
Can I watch the video recordings on any device?
Yes! Video recordings can be viewed on your desktop, laptop, tablet, or smartphone.
How long are the videos recordings?
Most of the sessions are 30 minutes each and some are an hour long; all include Q&A.
Can I purchase just a single session?
Unfortunately, you cannot purchase individual sessions a la carte. If you want access to a specific session you will need to purchase the virtual pass.
Can I purchase an on-demand pass to watch all video recordings from all Virtual Expos for an entire year?
Yes, you can! MoneyShow+ gives you access to ALL session recordings from ALL Virtual Expos for one full year. Videos will automatically appear in your MyMoneyShow dashboard after every Virtual Expo, and you'll get notification whenever new videos have been uploaded to your dashboard.
Sign up for MoneyShow+ here
.
What is the cancellation and privacy policy?
All Virtual Pass sales are final and no refunds will be made. Please view our
privacy policy here
. Please note, when you purchase a Virtual Pass, you agree that you will NOT share, trade, give away, or sell your virtual pass to a third party.
What if I still have questions?
You can call the MoneyShow Client Relations department at 800-970-4355, or e-mail
customerservice@moneyshow.com
. Please note that our regular business hours are 9:00 am - 5:30 pm, Eastern Time, Monday through Friday.