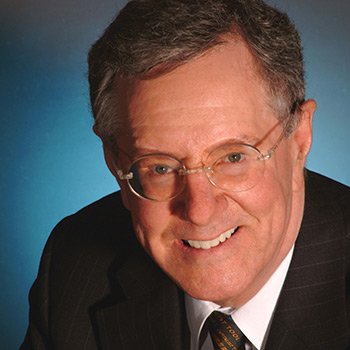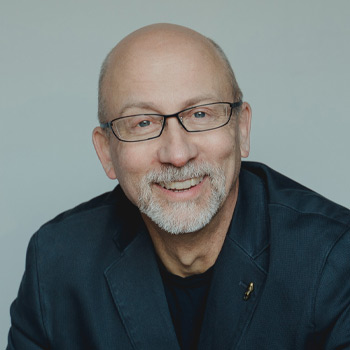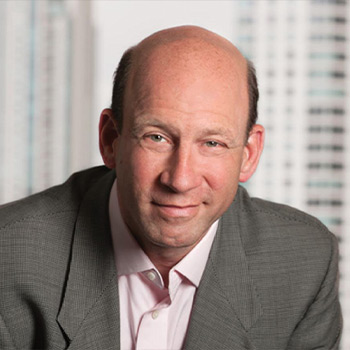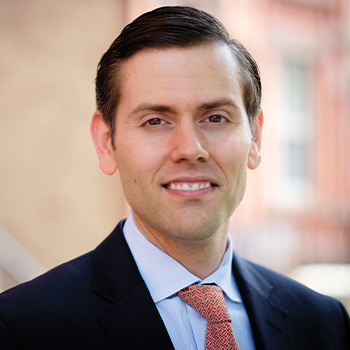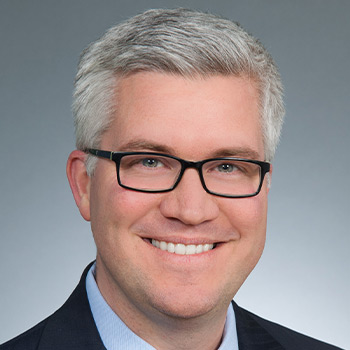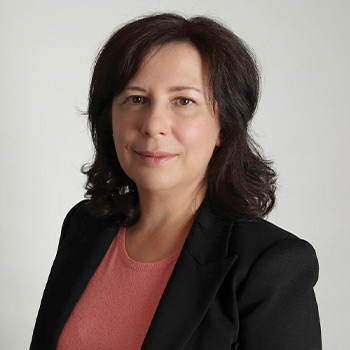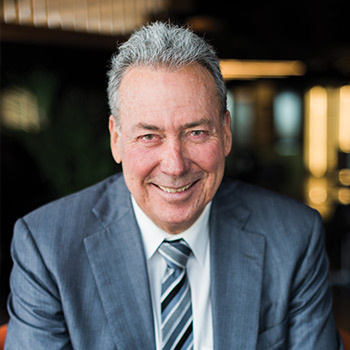 AVAILABLE ON-DEMAND STARTING JUNE 28
MoneyShow Virtual Pass — Get Access to 45+ High-Quality Video Recordings On-Demand from the June 21-23, 2022 Virtual Expo
In today's volatile market environment, MoneyShow's renowned experts are helping savvy investors and traders protect and grow their wealth by combining sound strategies with disciplined execution and a willingness to adapt as conditions change and new opportunities emerge.
Order now for only $49.00
There is no need to miss out on valuable education that can make or break your performance in the stock market. MoneyShow's Virtual Pass delivers all the great keynotes, workshops, panels, and product demos shared during each virtual event in an easily accessible format on-demand. Explore the extensive library of presentations available in the Virtual Pass below, and stream dozens of your favorite experts on your own time, at your own pace.
How the Virtual Pass Works
The Virtual Pass allows you to soak up knowledge and improve your skills in the markets on your own time and at your own pace. Follow along the speaker's presentation and spot key trends on your own. Watch your favorite sessions multiple times. Pause, rewind, and take notes to ensure you get the most from every session.
Purchase Your Pass
Fill out the credit card form to purchase and receive a receipt.
Email Notification
After the Event, you'll receive an email notification when sessions are available for viewing.
Videos On-Demand
Enjoy multiple hours of high-quality videos, including screen-capture slide presentations.
Session Availability
All session recordings, including PowerPoints (where available), will be posted in your MoneyShow.com dashboard within 7 days after the Event.
Session Access
Go to MoneyShow.com, login to your account, click My Dashboard on upper left under your name, then click My Virtual Passes, and start watching.
Unlimited Access
You will have unlimited, on-demand access to all video recordings from this Event.
What Sessions Will You Get?
Being on the wrong side of the market is the worst thing that can happen to an investor or trader. Our hand-picked experts will help you invest more profitably, trade more effectively, and anticipate changes before the crowd. All of the recorded sessions provide you with practical and actionable content that you can implement immediately to help you protect and grow your portfolio in the coming years.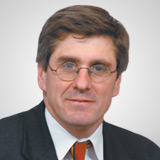 How to Combat the Recession of 2022
MARKETS
Stephen Moore • Co-Founder, Committee to Unleash Prosperity
The recession is here. What policies will we see from Biden and Republicans? How deep will the recession be? How long will it take for stocks to recover? What are the implications for the 2022 midterm elections and for the 2024 election?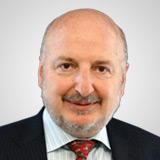 Trading False Breakouts
TRADING
Dr. Alexander Elder • Trader and Author, The New Trading for a Living
Professionals and amateurs handle breakouts differently. Beginners expect breakouts to carry on and they jump in, while the pros know that most breakouts fail, and trade against them. Dr. Elder will show the tools he uses to tell true from false breakouts and share his trading methods. He will show trading examples and answer questions.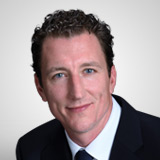 Are You a Value or Growth Stock Investor?
STOCKS
Justin Carbonneau • Vice President, VALIDEA
Today's stock investor has access to robust tools and top-shelf investment research to help them uncover new stock ideas. But understanding how to use the metrics available to measure the fundamentals of stocks can be a challenging process. In this webinar, Validea's Justin Carbonneau will explain the fundamental variables that were utilized by some of history's best investors like Warren Buffett, Peter Lynch, and Ben Graham and will explain how to apply those variables to find attractive value and growth stocks. This webinar will be valuable for investors interested in learning how to apply systematic methods to identify fundamentally sound stock opportunities and in helping investors determine if a value or growth investing approach is right for them.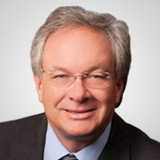 The World Has Slipped into a Recession
ECONOMY
Louis Navellier • Editor, Growth Investor, Breakthrough Stocks, & Accelerated Profits
The US remains an oasis despite the chaos in the world. Americans are naturally optimistic, and our consumer-driven society so far has skirted a recession. However, the Fed is trying to re-establish its credibility by raising key interest rates and threatening to curtail existing economic growth. Engineering a "soft landing" has proven to be next to impossible in the past. I expect inflation to "crack" in September and decelerate to less than a 4% annual pace. The Fed has traditionally overshot when raising key interest rates, so it is imperative that after pricking the housing bubble that the Fed hits the "pause button" to ensure that the US economy does not slip into a recession. I will show investors my best recession-resistant stocks that I expect to prosper regardless of whether the US economy slips into a recession.


The Best Way to Play the End of the "Tina" Trade
MARKETS
Genia Turanova • Lead Analyst and Editor, MoneyFlow Trader
We've been living in a TINA (There is no alternative) environment since the beginning of the pandemicmarket has literally given us no alternative to expensive, high-growth stocks if we wanted high returns. But with inflation raging, the TINA party is coming to an end. Here's how to play this new trend.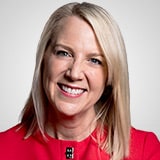 What if This Turns Out to Be a Terrible Time to Retire?
RETIREMENT
Christine Benz • Director of Personal Finance, Morningstar, Inc.
Low bond yields and elevated equity valuations suggest that new retirees are confronting a challenging environment. This presentation discusses some of these headwinds and shares strategies for troubleshooting them at the portfolio and financial plan levels. Christine Benz will also discuss Morningstar's recent research on safe withdrawal rates.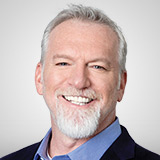 The Hidden Risks of Trading Options
OPTIONS
Mark Benzaquen • Principal, Investor Education, OCC/The Options Industry Council
Trading options can result in some very real benefits—but there are very real risks, as well. And several of those risks might not be as evident as those with which many option investors are familiar. Join Mark Benzaquen from The Options Industry Council (OIC)SM as he discusses various scenarios and the hidden risks of trading options, including the potential effects of after-hours market news and corporate actions such as mergers and stock splits.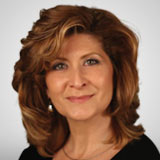 DIY Wealth Builder with This One Common Indicator
TRADING
Samantha LaDuc • Founder, LaDucTrading.com
Boring can be quite profitable. In this webinar, Samantha will reveal the one indicator you can apply on any charting or trading platform that will absolutely help you enter and stay on the right side of any trade, as well as give you the confidence to make Big Calls for out-sized gains.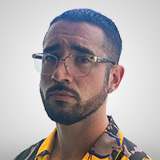 What Really Goes on in the Stock Market?
MARKETS
Ray D'Argenio • Trader and Co-Lead Educator, EquitiesETC Trading School
Ray D'Argenio, a professional systematic game theory optimal driven retail trader, is joined by JJ, a market maker of 20 years (better known in the trading industry as vwaptrader1) to discuss what really goes on in the stock market.
This session will include a deep look into who is on the opposite end of your trade, how they think, how they execute, and how they are using automation in some cases to have a major edge against you. Both JJ and Ray will go into ways to switch this edge to your side with basic understanding and use of Market Profile, while giving you an understanding of the basic business model that institutional banks and funds are using.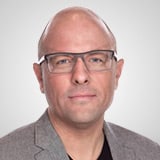 A Red Flag in Crypto Equities
Cryptocurrency
Ryan Wilday • Analyst, Cryptocurrency Trading Service, ElliottWaveTrader.net
While Bitcoin remains over long-term support, many crypto equities broke down, putting them in a dangerous position. What happened, and what do we do next?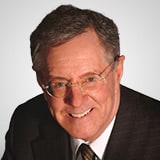 Inflation: The Disease Biden, the Fed, and Congress Don't Know How to Fight
MARKETS
Steve Forbes • Chairman and Editor-in-Chief, Forbes Media
As inflation surges, a desperate political class may resort to price controls, which do more harm than good. The Fed may panic and back off the inflation fight as the economy slows and foreign currencies plummet.
There are two simple ways to fell inflation—but power holders don't want to hear them.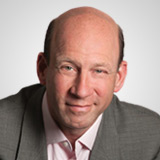 Second Half of 2022 Stock Market Outlook
MARKETS
Steve Reitmeister • CEO, StockNews.com
40-year investment veteran Steve Reitmeister reviews the first half of the year to help us appreciate what lies ahead. That includes a discussion of how to not only survive...but thrive in this bear market, along with a trading plan and top picks to stay one step ahead of the pack.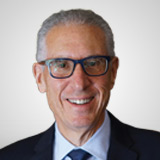 How to Set Up a Trading Business for Optimal Tax Savings
TRADING
Robert Green, CPA • CEO, GreenTraderTax.com
If you are eligible for trader tax status (TTS), consider setting up a trading business to maximize tax benefits. Join Robert A. Green, CPA of GreenTraderTax.com, to learn how to deduct trading business expenses, elect Section 475 MTM for tax losses and a 20% QBI deduction and deduct health insurance and retirement plan contributions.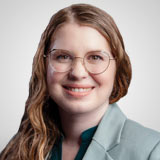 Finding the True Low
TRADING
Allison Ostrander • Director of Risk Tolerance, Simpler Trading
Most traders struggle to know when a stock's price is truly "low." When a stock is going down, it can be extremely risky to buy too soon, or waiting too long can cause you to miss most of the move. Countless traders have gone broke trying to pick a bottom (especially when the market is going down). That's why Allison Ostrander developed her strategy for finding the True Low and uses it to limit her risk and buy bargain stocks with confidence.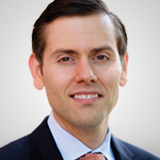 Mapping Big Money Flows Supercharges Your Investments
STRATEGIES
Lucas Downey • Co-Founder, Mapsignals.com
Learn how to gain an edge in identifying developing trends by seeing where the big money is moving today and tomorrow. Luke Downey walks you through how to do it yourself using the MAPsignals portal.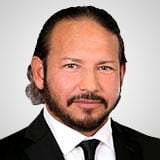 Always Know When to Sell Your ETFs
ETFs
Jim Woods • Editor, Intelligence Report
Everyone tells you when and what to buy, but few people tell you when to sell your stocks. In this presentation, ETF expert Jim Woods tells you how he and his subscribers got out of the market in January, well before the market collapsed, simply by following a proven, 40-plus-year trend-following plan.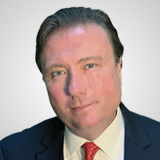 Use Stocks, Options, or Futures to Reverse Volatility Swings in Your Investments
STOCKS
Adrian Manz • Co-Founder and Daily Contributor, TraderInsight.com
Julie Manz • Co-Founder and Contributor, TraderInsight.com
War, inflation, monetary policy, seven-dollar gasoline, and an out-of-control housing market have made 2022 one of the most treacherous investment environments most people have ever seen. But, against this backdrop, Adrian and Julie Manz and hundreds of the traders they've trained managed to profit from the volatility. Join Julie and Adrian in an information-packed seminar and learn to use the morning chaos to predict big intraday moves with high reliability and confidence. This session will teach you the strategy and psychology that can turn opening bell jitters into eager anticipation of a successful day.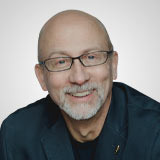 Your Mid-Year Check Out
MONEY MANAGEMENT
Keith Fitz-Gerald • Principal, Fitz-Gerald Group
There are still plenty of opportunities on the horizon but choosing wisely is more critical than ever. Keith will highlight where the money is moving, why, and how to best position your portfolio. Contrary to what many investors believe, you can position for profits while also protecting against unknown risk.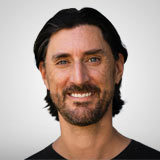 The Implied Volatility Edge
STRATEGIES
Sean McLaughlin • Chief Options Strategist, AllStarCharts.com
In this webinar, Sean McLaughlin will discuss how implied volatility helps options traders determine the right strategy to employ when expressing a bullish, bearish, or neutral trade thesis.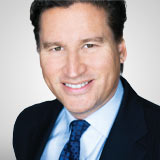 Using the Volatility Index to Gauge the Market
MARKETS
Kenneth Mahoney • President and CEO, Mahoney Asset Management
In this session, Ken Mahoney will speak about positioning, when you should add shares, and when you should exit. You will also learn about proper money management techniques, like placing stop orders, how to approach earnings/earnings season, and how to use the volatility index as telltale sign of when to increase/decrease your exposure.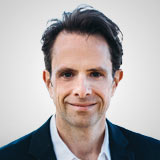 The Five Keys to Successfully Trading Volatile Markets
OPTIONS
Simon Ree • Founder, taooftrading.com
Learn how to navigate volatile markets safely and successfully by trading options.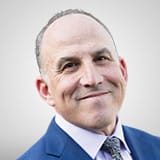 Riding the Bear to the Midterm Bottom
MARKETS
Jeffrey Hirsch • Editor-in-Chief, The Stock Trader's Almanac & Almanac Investor
Cash is a position and patience is in order as we navigate the worst months of the year and the weak spot of the four-year cycle. But 2022 is setting up for a prototypical midterm bottom hitting its low point in late Q3 or early Q4 in the August-October period, just ahead of the midterm elections. Jeff will show you how to navigate this volatility and be ready for the next bull market rally. Inflation is stubbornly remaining at multi-decade highs, the Fed is tightening, sentiment is bearish, support levels are not holding, supply chain disruptions persist, there is conflict in Europe and energy prices are at record highs for consumers. Continue to be patient as the weak spot of the four-year-cycle will eventually give way to the sweet spot, likely sometime later in Q3 or in early Q4. Even with inflation at multi-decade highs, cash is likely the least risky place to wait.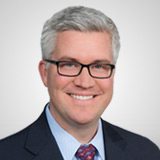 The Most Important Chart of the Day
STRATEGIES
David Keller, CMT • Chief Market Strategist, StockCharts.com
What's the first chart you look at every trading day? David has a morning coffee routine that begins with a weekly chart of the S&P 500 along with a proprietary technical analysis model based on trend following and price momentum. In this session, he'll share why this chart is so important to his daily routine, what it's telling him about the current market environment, and how to avoid the key mistake many novice investors make with technical analysis!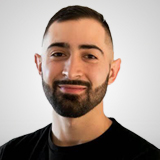 Use the TTM Squeeze Indicator to Catch Bigger-Than-Expected Moves
TOOLS
Taylor Horton • VP of Directional Options Strategies, Simpler Trading
Taylor Horton will discuss how to utilize the TTM Squeeze indicator to identify high-probability setups across multiple timeframes. At the end of the presentation, Taylor will walk through how he curates his squeeze watchlist based on his buy and sell signals. The Squeeze indicator allows him to identify when a stock is setting up to make a bigger than expected move, typically with a focus on weekly and daily timeframes. Taylor will show how he builds his position in a stock before the momentum begins, which allows him the ability to take profits into the ensuing strength. He uses a mix of moving averages, Keltner channels, and other indicators to accurately determine the direction of the next move. Join Taylor Horton and let him show you the power of the TTM squeeze, and why he believes a trading career can be built around this one setup.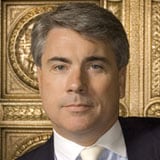 How to Trade Seasonal Trends for Stocks, Commodities, and Crypto Products
TRADING
John Person • CEO, John Person, Inc.
There's an abundance of stocks, commodity, and even crypto-related markets that have defined seasonal trends developing from early June until mid-August. Join John Person as he shares first how to acquire the trend using several trade platforms, including Genesis and Thinkorswim, then he will help show how to trade these trends using traditional entry order methods and how and when to apply options strategies. In addition, he will share how Algo created trading systems can give traders an edge in identifying when to stay with a trend. This is an exciting time as a trader with so many choices of products and vehicles to trade in this "sell in May, go away" time frame. Most traders are aware that even in bull markets not all products go up, inversely in bear markets there are gems that present great buying opportunities. The key is to learn how to harness these opportunities and have positive end results. The goal of this session is to show the audience exactly how to stack the odds in their favor to achieve a greater chance of success.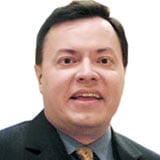 How to Trade Winning Gaps and Breakouts
TRADING
Ken Calhoun • President, TradeMastery.com
Ken Calhoun will show you how to trade new stock swing trading gap and breakout patterns for 2022's volatile markets. You will learn practical, step-by-step patterns to use when trading gap and breakout entries with candle charts, and how to find and manage your trade entries from start to finish. In this fast-paced session, you will learn how to: Find the best-moving swing trading breakout charts to trade, avoid false breakouts with the use of volume and candlestick patterns, set your entries for trading gap continuations for multiday swingtrades, time your exits to avoid large stops and missed profits, and trade inverse ETFs like UVXY and SQQQ that go up during market selloffs.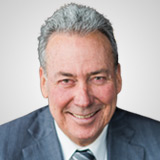 How to Generate Income from Gold
PRECIOUS METALS
David Morgan • Precious Metals Analyst, TheMorganReport.com
Gold stocks have the highest Beta in the stock market. This provides above-average spreads in the options market. Learn to earn strong cash flow with just a few top-tier mining companies.

Frequently Asked Questions
The Virtual Pass allows you to watch all of the video and audio presentations on-demand from each specific in-person conference or Virtual Expo. With your Virtual Pass, you can soak up knowledge and improve your investing or trading skills on your own time and at your own pace. Watch your favorite sessions multiple times. Pause, rewind, and take notes to ensure you get the most from every session.
How much does a virtual pass cost?
The cost of a single virtual pass is FREE for MoneyShow Pro and MoneyShow+ annual members.
On-demand session recordings for this virtual expo cost $39 for non-annual members, but if you purchase during the expo you get an extra 10% discount.
To get the best bang for your buck, we are introducing the MoneyShow+ annual subscription, which gives you access to ALL on-demand video recordings from this in-person conference and ALL Virtual Expos for one full year. Click here to sign up for MoneyShow+, instead of just a single virtual pass, and ensure you don't miss any of the insights and actionable advice throughout the year.
How do I watch on-demand sessions after I purchase my virtual pass?
Click on the "MoneyShow.com dashboard" link on your purchase confirmation, which will automatically log you into your MoneyShow.com account. Or, you can simply log into MoneyShow.com (with the same email you used to purchase your Virtual Pass).
Once you are logged in, you can update your password within your profile.
Click "My Virtual Passes."
Select the video you want using the "Filter" function on top of the page and start watching.
For future events, you will be notified via email that session recordings are available to view after the conclusion of the event.
For past events, you can watch presentations as soon as you complete your purchase.
When will the session recordings be released?
Some videos for upcoming Virtual Expos are typically released on the last day of the Expo, with all videos uploaded to your MoneyShow.com dashboard 7 days after the Virtual Expo ends. Videos for Virtual Expos that have already happened are available for viewing as soon as you receive your purchase confirmation.
Can I watch the video recordings on any device?
Yes! Video recordings can be viewed on your desktop, laptop, tablet, or smartphone.
How long are the videos recordings?
Most of the sessions are 30 minutes; all include Q&A.
Can I purchase just a single session?
Unfortunately, you cannot purchase individual sessions a la carte. If you want access to a specific session you will need to purchase the virtual pass.
What is the cancellation and privacy policy?
All Virtual Pass sales are final and no refunds will be made. Please view our
privacy policy here
. Please note, when you purchase a Virtual Pass, you agree that you will NOT share, trade, give away, or sell your virtual pass to a third party.
What if I still have questions?
You can call the MoneyShow Client Relations department at 800-970-4355, or e-mail
customerservice@moneyshow.com
. Please note that our regular business hours are 9:00 am - 5:30 pm, Eastern Time, Monday through Friday.