AVAILABLE ON-DEMAND STARTING JULY 23
MoneyShow Virtual Pass — Get Access to 55+ High-Quality Video Recordings On-Demand from the July 13-15, 2021 Virtual Expo
In today's volatile market environment, MoneyShow's renowned experts are helping savvy investors and traders make more money than ever by combining sound strategies with disciplined execution and a willingness to adapt as conditions change and new opportunities emerge.
Unlock 49 World-Class Expert Sessions On-Demand
Order your MoneyShow Virtual Pass today for only $49.00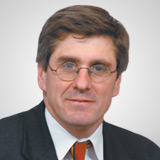 The Post Pandemic Boom: How Long Can It Last?
ECONOMY
Stephen Moore • Co-Founder, Committee to Unleash Prosperity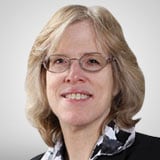 Charting Strategies to Cut Risk and Trade with the Trend
TRADING
Bonnie Gortler • CEO, BonnieGortler.com
Take part in this discussion on how to build your wealth by managing your risk with Bonnie Gortler. Learn how to define the trend using price and how to identify significant patterns of market trends combining momentum and trend. She will also discuss how different time frames of charts can give you better entries and exits that will cut your risk, as well as cover applications to help track your investments.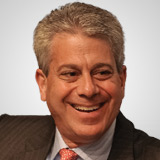 Real Estate Investing and the Economy
REAL ESTATE
Mitch Roschelle • Founding Partner, Macro Trends Advisors, LLC
Financial media commentator Mitch Roschelle leads an interactive discussion of real estate investment. He will explore both historical and present day economic and market conditions, and how both housing and commercial real estate investments have performed over the years. Mr. Roschelle brings practical perspective and makes sense of the various considerations investors face when contemplating capital allocation into real estate.


Where to Invest in the Global Markets
MARKETS
Alpesh Patel, OBE • Author, Investing Unplugged
There are 9,000 companies but only 15 should be in your portfolio. Join Financial Times competition winner, Alpesh Patel, OBE, for a discussion on how to filter the best stocks. During the session he will also touch on why fund managers often under-perform and what the research shows works best when it comes to investing over the years.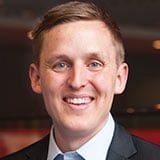 The Ins and Outs of Investing with ETFs
ETFs
Ben Johnson • Director of Global ETF Research, Morningstar
Join Ben Johnson, director of global ETF research at Morningstar, to learn about the benefits of ETFs, how to put them to good use in your portfolio, and discover some of Morningstar's top-rated ETFs.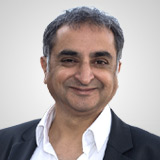 The Jealously Guarded Secret of Market Timing
TOOLS
Andrew Pancholi • Creator, Market Timing Report
Contrary to popular beliefs, all markets can be timed—Join this presentation to see for yourself! Understanding and harnessing market timing gives traders and investors a distinct edge. Amongst many benefits, it takes the guesswork out and also helps enhance risk reward ratios. By the end of this presentation with Andrew Pancholi, you will not only know the key cycles that repeat within the financial markets, but you will also be able to successfully apply them to your own trading and investing systems.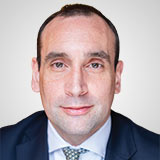 Company Breakups—How to Make a Return
STRATEGIES
Jim Osman • Founder and Portfolio Lead, The Edge Consulting Group
Spinoffs and special situations are a niche part of the market hidden from the smaller investor. Notable successful ones recently have been Madison Square Garden (MSGE), Pfizer (PFE), and Merck (MRK). Jim Osman from The Edge Consulting Group, who specialize in tracking these situations, will show you how to do your own work, analyze the situation, sort the good from the bad ones, and ultimately make money from them.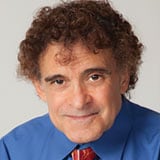 How to Trade with Legal Insider Information
TRADING
Jake Bernstein • Publisher, The Jake Bernstein Online Weekly Capital Markets Report and Analysis
Learn how to use the Commitment of Traders report issued by the US government every week in order to find the big moves before they happen! Once you understand how to use this report to your advantage, you will always know what the biggest traders in the world are doing before the moves begin.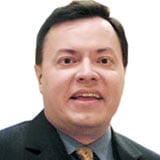 How to Day and Swing Trade Pivots and Reversals
TECHNICAL
Ken Calhoun • President, TradeMastery.com
Active trading pro Ken Calhoun will show you step-by-step exactly how to enter and exit the strongest price-action trade entries in this fast-paced, interactive new workshop session. You'll discover step-by-step professional trading strategies to help you know exactly which charts are best for swing and day trading and how to trade them the right way.
Traders will learn:
Newly updated pivot candlestick and cup patterns for entering swing and intraday trades (with clearly defined rules to use).
How to avoid false breakdowns: careful tactics for setting buy-stop entries that minimize false breakdowns.
Price-action momentum trading: discover how to use effective, simple price action entry signals alone, such as reversals off of moving averages, whole numbers, prior day's trading ranges and more. This can simplify trading while focusing on successful entries.
Easy-to-follow directions for how to manage multiple trade entries to leverage your trades for maximum profit potential (and how to scale in to winning entries).
Featuring step-by-step training with fun, interactive audience-participation activities in a lively, exciting presentation format (including audience Q&A). Be sure to attend this must-see event for helping you trade powerful price-action entries.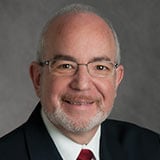 Options Strategy Workshop: Is an 85% Win Rate on a Trading Strategy Even Possible?
OPTIONS
Seth Freudberg • Director, SMB Options Training Program, SMB Capital, LLC
Seth Freudberg, head trader of SMB Capital's Options Trading Desk, will explain how, and more importantly WHY, it's possible to win more than 85% of the time utilizing a very easy to understand options strategy that he will teach you during this workshop.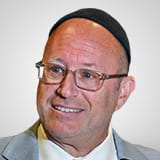 Where Is the Stock Market Heading for the Last Half of 2021 and Beyond?
STOCKS
Avi Gilburt, Esq • Founder, ElliottWaveTrader.net
Avi Gilburt will take you through his analysis to outline what he expects the S&P 500 to do for the rest of 2021 and provide parameters to help you stay on the profitable side of the market. He will also give you his longer-term prognostication, which may not sit well with many long-term investors.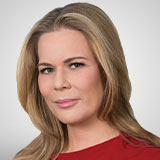 Value vs. Growth Cycles
STOCKS
Erin Gibbs • Chief Investment Officer, Main Street Asset Management, LLC
There are clearly defined cycles of value and growth styles outperforming. Erin Gibbs will explain what underlying characteristics drive those cycles, what economic and market parameters suggest are most conducive for the styles to outperform, and how a core investor can leverage these cycles.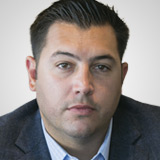 Technical Analysis Using the Top-Down Approach to Find Stocks to Trade
STOCKS
JC Parets, CMT • Founder, All Star Charts
Join JC Parets as he goes through a series of charts—both international and domestic, stocks and ETFs, commodities and currencies—to identify the world's most important trends. From there he will show you how to identify which tools and strategies are best served for the current environment. Using this strategy, which he calls the Top-Down Approach, you can find the best trades with the most favorable risk vs. reward profiles.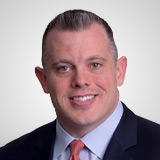 Today's Fixed Income Landscape—And How to Profit from It
MARKETS
Michael Lee • Founder, Michael Lee Strategy
During this webinar, Michael Lee will talk about everything from Treasury's to structured credit and how individual investors can profit despite record low-interest rates.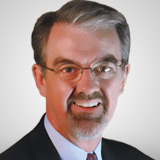 Finding Stock Market Success in an Investment Club
STOCKS
Douglas Gerlach • President, ICLUBcentral, Inc.
Investment clubs have helped friends, family members, and co-workers to learn about investing in the stock market for more than 80 years in the US. In the process, many of these clubs have found the keys to successful investing. In this session, Doug Gerlach, author of Investment Clubs for Dummies, will present an overview of how clubs form and operate, and the strategies they typically use in their quest to outperform the market.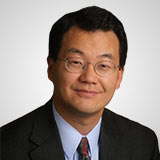 Impact of the Pandemic on Real Estate and Economic Outlook
REAL ESTATE
Lawrence Yun • Chief Economist and Senior Vice President of Research, NATIONAL ASSOCIATION OF REALTORS®
Join chief economist Lawrence Yun for a look at recent developments in the housing market. During this webinar he will discuss the direction of residential home prices in the next 12 to 24 months, comparing it with past housing cycles, while also discussing the economic backdrop and his forecast on the market.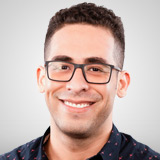 Trading in Crypto
Cryptocurrency
Sam Shames • Director of Equities, Simpler Trading
In this session Sam Shames will discuss the correlations that drive Bitcoin and crypto markets. He will review crypto indices that Simpler Trading has developed that show whether Bitcoin, Ethereum, or other coins are showing the most vibrancy to trade. They believe the crypto market is still in its early developmental stage, similar to the internet in the 90's, and as such Mr. Shames will also cover broader trends that crypto can disrupt as the ecosystem grows.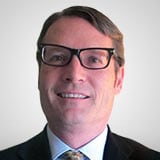 Biotech Investing: The Covid-19 "Delta" Variant Means the Job Is Not Done
BIOTECH
John McCamant • Editor, Medical Technology Stock Letter
Biotech Covid-19 vaccine development has demonstrated the power of biotech to change the world and make handsome returns for investors. With the Delta variant wrecking devastation worldwide, join this presentation to discover what's next. Can an oral vaccine be the difference maker to finally tame Covid-19?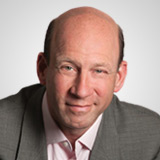 REVISED 2021 Stock Market Outlook
STOCKS
Steve Reitmeister • CEO, StockNews.com
Indeed the outlook for the market is mostly bullish. However, it is important that all investors contemplate the bearish arguments for today's market. This allows us to sleep with one eye open to quickly react to the bear when it comes out of hibernation. This presentation will weigh out the bull vs. bear case for the market to create a year-end S&P 500 target. On top of that will be a custom fit stock trading strategy leading the way to outperformance the rest of the year.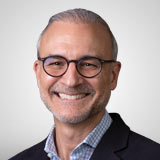 How to Invest in Silver's Massive Potential
COMMODITIES
Peter Krauth • Editor, Silver Stock Investor & Gold Resource Investor
Silver is unique as it's both a monetary and industrial metal. Near-zero interest rates and massive money printing are triggering silver buying as an effective inflation hedge. At the same time, stimulus spending, the green revolution, and enormous infrastructure buildout are causing surging demand for silver. That makes silver investing a go-to sector for huge profits over the next several years.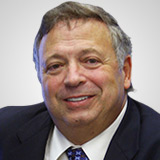 New Market Timing Techniques and Tools Across All Markets
TOOLS
Tom DeMark • Founder, DeMARK Analytics, LLC
Tom DeMark has been involved in the investment business for over five decades. He has created an extensive library of market timing indicators used by many of the top firms, funds, and figures in the world. Mr. DeMark's research is available on many data providers such as Bloomberg, CQG, DeMARK Prime and the new web-based platform, Symbolikby DeMARKHis proprietary timing techniques provide an objective method of analyzing markets regardless of region, interval, or asset, including Bitcoin and other cryptocurrencies.
Mr. DeMark's CNBC and Bloomberg market calls at the February 2020 top, March 2020 bottom, and September 2020 high identified significant inflection points prior to their response. He will explain in detail the indicators he used to successfully identify and anticipate these major market turning points. Additionally, Mr. DeMark will highlight timing methods used to forecast various cryptocurrency reversals that have made the DeMARK Indicators an essential resource in timing these markets.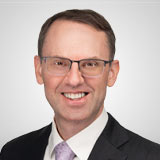 Determining Your Retirement Income Style
RETIREMENT
Wade Pfau • Professor of Retirement Income, The American College of Financial Services
As the baby boomers reach retirement, it is imperative to find solutions for the new problem of how to sustain their lifestyle over an unknown retirement length. Multiple retirement income strategies have emerged, and it is hard for retirees to identify which strategies match their personal style. This presentation is based on research that identifies and validates a set of scorable retirement income factors to define preferences for an overall retirement income style. Wade Pfau will describe a workable retirement model by showing how the factors connect to four main retirement income strategies: withdrawing from a total-return investment portfolio, using risk wrap strategies with deferred annuities, seeking protected income with immediate annuities, and using a time-segmentation or bucketing strategy. Approaching retirement income agnostically and matching retirement income strategies based on your personal retirement income style will help to improve your retirement outcomes.


Trading Long-Term Equity Anticipation Securities (LEAPS) for Big Profits
TRADING
Bryan Perry • Senior Editor, Cash Machine, Premium Income, Quick Income Trader, Instant Income Trader
Using leverage without paying for margin to buy assets with a long timeline is what makes trading LEAPS a unique and highly attractive trading strategy. Stocks that move 10% can generate 50% returns in long-dated options of leading companies. Spend an intuitive half hour with LEAPS guru Bryan Perry as he lays out his method for buying LEAPS in his Breakout Profits Alert trading service and provides some of his favorite picks.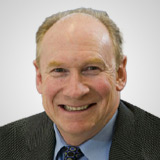 The US Economy Under Joe Biden and Jerome Powell
MARKETS
Lee Ohanian • Professor of Economics, UCLA
Lee Ohanian will discuss the outlook for the US economy under record fiscal deficits and monetary expansion. He will focus on future economic growth, inflation, and fiscal challenges that we will be facing.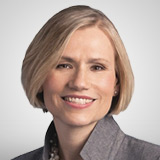 Mid-Year Macro Market Outlook
MARKETS
Kristina Hooper • Chief Global Market Strategist, Invesco
Kristina Hooper will share the base case for the economy in the back half of 2021 and asset implications. She will also explore two tail-risk scenarios, high inflation and a pandemic resurgence, and their respective asset class implications.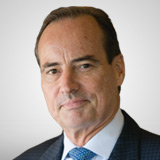 Market Showdown 2022: Crash to Reality or Become Japan
MARKETS
Harry Dent • Founder, HS Dent at HarryDent.com
Harry Dent shows how economic momentum for the US peaked in late 2007 as he forecast way back in the late 1980s. Why? The massive Baby Boom passing their peak spending at age 46. Ever since we have been living off of never-ending monetary, and now since Covid, escalating fiscal stimulus. He shows why unprecedented home prices are the first to kill home sales and weigh on this "something for nothing" economic plan. Mr. Dent's worst demographic and technology cycles come together into late 2022 for the ultimate showdown of whether central banks or natural trends win this epic battle. You can probably guess where he stands already! If he's right, you better get out of most stocks and real estate sooner than later. The ultimate investment opportunity of a lifetime, as in 1932 and 1982, will follow in late 2022 or 2023.




The Road Ahead: US Economic Outlook for the Second Half of 2021
ECONOMY
Daniel Geltrude • America's Accountant® and Founder, Geltrude & Company, LLC
Kristina Hooper • Chief Global Market Strategist, Invesco
Michael Lee • Founder, Michael Lee Strategy
Mitch Roschelle • Founding Partner, Macro Trends Advisors, LLC
Against the backdrop of heightened tensions in US-China relations, strong economic data, and raw-material shortages and supply-chain issues, what can investors expect for the rest of the year? Our distinguished panel will dissect the economic, global trade, and political landscape and offer a unique perspective on the long- and short-term implications of these factors and more on your portfolio.

Frequently Asked Questions