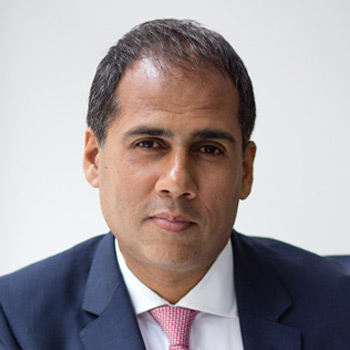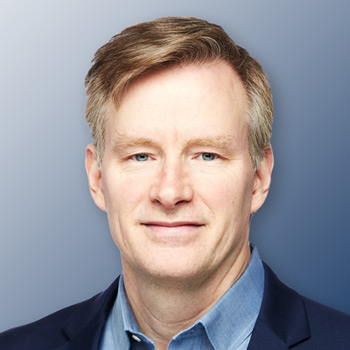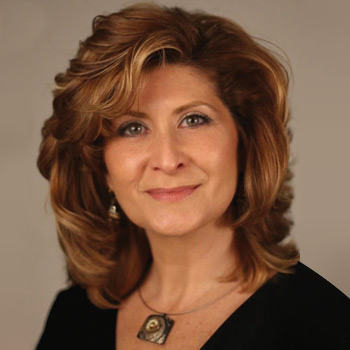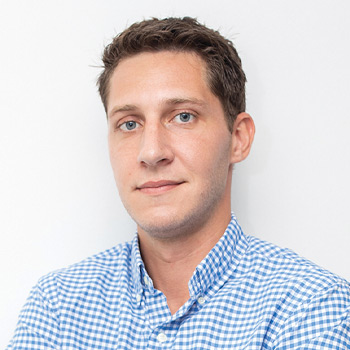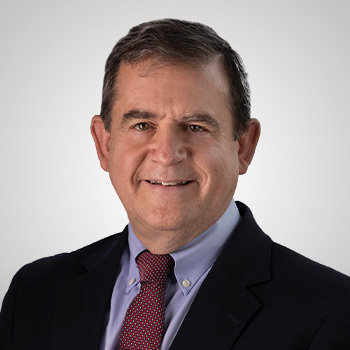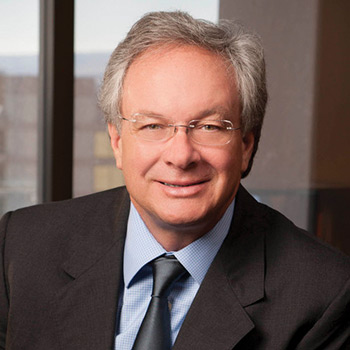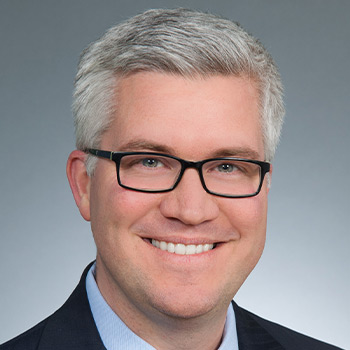 AVAILABLE ON-DEMAND STARTING AUGUST 2
MoneyShow Virtual Pass — Get Access to 40+ High-Quality Video Recordings On-Demand from the July 26-28, 2022, Virtual Expo
This unique virtual expo brings together America's most successful investing and trading experts to cut through the hype and deliver unique, actionable ideas to give you an edge in the markets for a great year-end.
Order now for only $49.00
There is no need to miss out on valuable education that can make or break your performance in the stock market. MoneyShow's Virtual Pass delivers all the great keynotes, workshops, panels, and product demos shared during each virtual event in an easily accessible format on-demand. Explore the extensive library of presentations available in the Virtual Pass below, and stream dozens of your favorite experts on your own time, at your own pace.
How the Virtual Pass Works
The Virtual Pass allows you to soak up knowledge and improve your skills in the markets on your own time and at your own pace. Follow along the speaker's presentation and spot key trends on your own. Watch your favorite sessions multiple times. Pause, rewind, and take notes to ensure you get the most from every session.
Purchase Your Pass
Fill out the credit card form to purchase and receive a receipt.
Email Notification
After the Event, you'll receive an email notification when sessions are available for viewing.
Videos On-Demand
Enjoy multiple hours of high-quality videos, including screen-capture slide presentations.
Session Availability
All session recordings, including PowerPoints (where available), will be posted in your MoneyShow.com dashboard within 7 days after the Event.
Session Access
Go to MoneyShow.com, login to your account, click My Dashboard on upper left under your name, then click My Virtual Passes, and start watching.
Unlimited Access
You will have unlimited, on-demand access to all video recordings from this Event.
What Sessions Will You Get?
Being on the wrong side of the market is the worst thing that can happen to an investor or trader. Our hand-picked experts will help you invest more profitably, trade more effectively, and anticipate changes before the crowd. All of the recorded sessions provide you with practical and actionable content that you can implement immediately to help you protect and grow your portfolio in the coming years.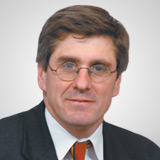 America Prosperity or Decline
ECONOMY
Stephen Moore • Co-Founder, Committee to Unleash Prosperity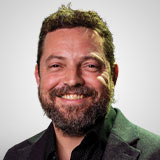 Institutional Trend Following Strategies for Self-Directed Investors
TRADING
Alex Cole • Founder and CEO, GoNoGo Charts
Tyler Wood • Managing Director, Global Business Development, CMT Association
Trend identification is arguably the most important concept in technical analysis. While many traders explain their process in simple terms: "cut losses short, let winners run," applying these rules requires discipline. Institutional portfolio managers use a repeatable, rules-based system to guide their risk management and alpha capture.
In this session, Alex Cole and Tyler Wood will discuss a responsible top-down approach to market analysis and how the best performing institutional fund managers employ technical analysis in their investment process. Attendees will leave with an understanding of key concepts for trend, momentum, volume, and volatility, and how they apply to the current market environment and the performance of investment managers in any market regime.
Learn more about how institutional traders focus on risk management, position sizing, and a disciplined approach to capturing returns across multiple asset classes. In this session, attendees will learn how to structure their own disciplined trading process with consistent rules that fit their trading strategy, but more importantly to avoid analysis paralysis by keeping their focus on price, not endless indicators. Alex and Tyler will specifically discuss concepts such as relative strength, divergence, momentum, and trend analysis with a view on current markets and opportunities for investors of any size.
Trading Strategies of the World's Leading Traders
TRADING
Alpesh Patel, OBE • Author, Investing Unplugged
Hedge Fund CEO Alpesh Patel met and interviewed leading hedge fund managers, then the Financial Times published it—what do the winning traders have in common that will work in these volatile markets?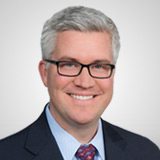 Five Charts to Beat the Bear
MARKETS
David Keller, CMT • Chief Market Strategist, StockCharts.com
This year has been marked by elevated volatility, increased uncertainty, and dramatic shifts in the equity markets driven by the Fed's changing policies. That's why Dave, chief market strategist at StockCharts.com, put together a special presentation to show you what five charts can help you "beat the bear."
During your time together, he will strive to answer three imperative questions: How have these five charts helped him navigate volatility in the past? How does this market cycle compare to previous ones? And what can we anticipate for the remainder of 2022?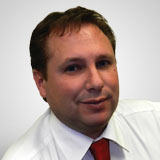 OPEC and Russia Just Accelerated the Clean Energy Transition
ENERGY
Kirk Spano • Founder, Bluemound Asset Management, LLC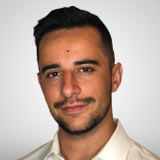 Building a Strategy to Monetize the Market Overnight Risk Premium
MARKETS
Sean Ryan • CEO, Predicting Alpha
Over the last 20 years, the majority of market returns occurred during the hours when markets are closed. This points towards a risk premium that has become easier to monetize due to reduced trading commissions on ETFs, allowing investors to turn over portfolios more frequently without incurring large costs.
In this session, Sean Ryan will share his research on how to strategically capitalize on the overnight returns that have driven market performance in the last decade using momentum factors. The presentation will include a breakdown of the research, back tests, and the steps to implement the resulting strategy in your own portfolio.
Historical performance of using momentum factors to forecast overnight returns for ETFs has been astronomical, and based on the research, and it is Sean's opinion that we will continue to see outperformance into the future.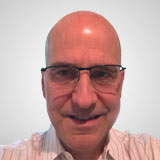 Optimize Your Portfolio and Reduce Your Investment Stress
MONEY MANAGEMENT
Eric Tyson • Bestselling Author & Hourly Financial Counselor, Investing for Dummies and Personal Finance for Dummies
24/7 media bombards us with information and opinions but stresses and confuses investors. Hourly financial counseling pioneer and five-times best-selling author (including Investing for Dummies, Personal Finance for Dummies) Eric Tyson explains simple actionable steps you can take to improve your portfolio. This requires coming to terms with your past investing mistakes and fears. And, to achieve peace and confidence in your approach, Tyson explains how to change your habits, including the media you choose to consume.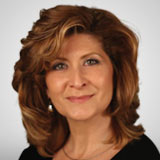 Timing Volatility
STRATEGIES
Samantha LaDuc • Founder, LaDucTrading.com
Samantha discusses how she times volatility moves in stocks, sectors, and indices to position for out-sized gains. Learn what secret-sauce she uses in her intermarket analysis to identify when it is safe to be long, when volatility equals liquidation risk, and why she often asserts, "In lieu of sector rotation, there will be volatility."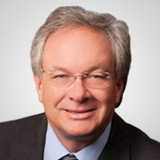 The World Has Slipped into a Recession
MARKETS
Louis Navellier • Editor, Growth Investor, Breakthrough Stocks, & Accelerated Profits
The US remains an oasis despite the chaos in the world. Americans are naturally optimistic, and our consumer-driven society so far has skirted a recession. However, the Fed is trying to re-establish its credibility by raising key interest rates and threatening to curtail existing economic growth. Engineering a "soft landing" has proven to be next to impossible in the past. I expect inflation to "crack" in September and decelerate to less than a 4% annual pace. The Fed has traditionally overshot when raising key interest rates, so it is imperative that after pricking the housing bubble that the Fed hits the "pause button" to ensure that the US economy does not slip into a recession. I will show investors my best recession-resistant stocks that I expect to prosper regardless of whether the US economy slips into a recession.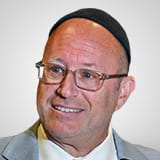 Bitcoin and Recession
Cryptocurrency
Avi Gilburt, Esq • Founder, ElliottWaveTrader.net
Ryan Wilday • Analyst, Cryptocurrency Trading Service, ElliottWaveTrader.net
Will recession put Bitcoin under pressure along with other risk assets? Or is Bitcoin as a store value exactly what we need? Ryan discusses where he sees Bitcoin going over the next year or so.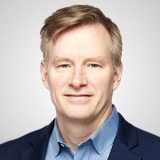 Is It Safe Yet to Buy Tech-Growth Stocks?
STOCKS
Mark Mahaney • Sr. Managing Director and Head of Internet Research, Evercore ISI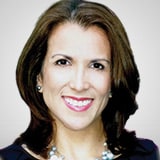 Making Money in Volatile Markets: How We Adapt Risk and Exposure in 2022 and Forward
TRADING
Anne-Marie Baiynd • Chief Market Strategist and CEO, TheTradingBook.com
In this segment, we'll assess some macro events against the economic landscape to establish a narrative of what large market participants are following. Understanding the backdrop allows us to pick the best sectors for our own portfolio objectives.
This 'pre-work' will build us a powerful backdrop that allows our technical indicators to become much more accurate and increase our decision-making power.
It's a session you won't want to miss!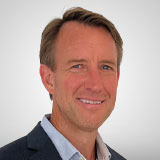 The All-Weather Investment Strategy
MARKETS
Lawrence Fuller • Founder, Fuller Asset Management
In this session, Lawrence Fuller will discuss the All-Weather approach to portfolio management made famous by Ray Dalio at Bridgewater Associates, which he finds ideal for the current market environment, as well as the tactical modifications that he has made to this strategy, which he believes enhances its ability to perform well in all market environments.
Additionally, Lawrence will do a deep dive into his largest individual stock holding, which is Gannett (GCI), and explain why he thinks it has upside of six to eight times its present value over the coming two to three-year period.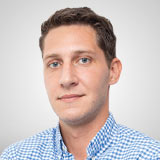 A Tale of Two Markets: Is This a Bull or Bear Market?
MARKETS
Steve Strazza • Director of Research, All Star Charts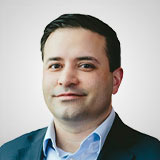 Options Strategies for a Hawkish Fed
OPTIONS
Shawn Cruz • Head Trading Strategist and Director of Derivative Strategy, TD Ameritrade, Inc.
With inflation now hovering at 9.1% and the Fed not showing signs of easing monetary policy any time soon, traders looking to make the most of this environment may consider options strategies intended to take advantage of rising interest rates. Shawn Cruz, head trading strategist and director of derivative strategy at TD Ameritrade, will walk traders through the considerations and guidelines for using options while rates are high.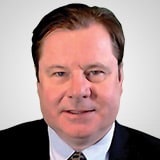 Combining Market Indicators with Elliott Wave to Time the Stock Market
MARKETS
Robert Kelley • US Intraday Stock Analyst, Elliott Wave International
In this webinar, Robert Kelley with Elliott Wave International will look at key stock market indicators and how to use them to identify market turning points.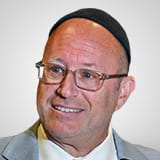 The Last Hurrah: Glimpses of a Large Correction Looming?
STOCKS
Avi Gilburt, Esq • Founder, ElliottWaveTrader.net
Garrett Patten • Senior Analyst, US Equities and US & World Indices, ElliottWaveTrader.net
Avi Gilburt and Garrett Patten from ElliottWaveTrader identify the key sectors and select stocks that could benefit from the market's bounce off its recent bottom, while also discussing the generational top forming in the bigger picture on their charts.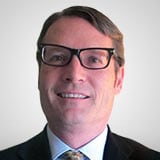 Biotechs Bounce 30% in 30 Days
BIOTECH
John McCamant • Editor, Medical Technology Stock Letter
The Biotech indices have bounced 30% in 30 days (June 16-July 16) as over-sold conditions and biotech/drugs being immune to economic/recession fears have attracted new fund flows.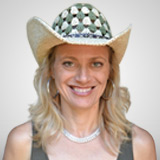 Understanding Market Trends: How to Trade E-Mini Setups in Breakouts and Breakdowns
TRADING
Marina Villatoro • Founder, The Trader Chick
In this webinar, Marina Villatoro will discuss consolidation and transitional areas, why they are known as a trader's worst enemy, and how to learn to avoid them. She will also cover reversal areas and divergence, and how these can be used as a trader's map to shift in direction and/or trend. Finally, learn how to read and monetize prime trade setups when breaking out of areas and using technical analysis to spot these trade setups.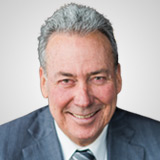 Cyber Currencies Collapse: Who Wins and Why?
Cryptocurrency
David Morgan • Precious Metals Analyst, TheMorganReport.com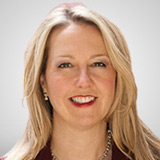 How to Avoid the Overlooked Mistake Threatening Even the Best Investors' Portfolios
STRATEGIES
Kim Ann Curtin • Founder, The Wall Street Coach
Have you suddenly hit a trading slump? Does it feel like you've lost your magic touch when you're used to making big, consistent returns? Have you noticed you're taking on more risk than usual or breaking your own investing rules? Many times, a day trader or an investor comes in with a solid, well-thought-out plan. But it falls apart when they unconsciously try to scratch an itch that has
nothing
to do with their strategy, their account, or the market. If you've ever found yourself taking risks outside of your proven system, you may be seeking to meet the need for adventure unconsciously.
In this interactive talk, Kim Ann Curtin will walk you through the universal needs every trader and investor has so you can understand the most important ones for you, when you're most at risk, and how to avoid these traps before you sacrifice your trading or investment account.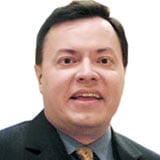 Live-Market Daytrading Stock Gaps and Breakouts
TRADING
Ken Calhoun • President, TradeMastery.com
Join popular trading coach Ken Calhoun for a fast-paced look at the very best strategies for day trading momentum stock entries and exits using live markets.
You'll see exactly how to:
Choose which chart patterns to trade each morning with easy scanning tips.
Trade "meme" stocks like GME, AMC, and more.
Set specific entries, stops, and exit targets.
Reenter trades after getting shaken out, plus how to add to winners to scale in.
Avoid false breakouts and missed entries.
Use tape reading to improve your ability to see how strong an entry will be ahead of time.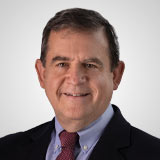 Economic and Investment Outlook Update
ECONOMY
Robert Doll • CIO, Crossmark Global Investments
Please join Bob Doll, chief investment officer of Crossmark Global Investments, a faith-based investment management firm, as he shares his thoughts on the economic and investment outlook for 2022. Bob has been doing his annual ten predictions for more than 30 years with this year's theme being A Tug of War Between Earnings Tailwinds and Valuation Headwinds. Bob continues throughout the year to discuss the key themes included in his predictions which include economic trends, interest rates, inflation, the stock market, and many other important issues.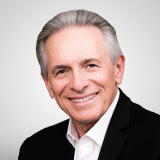 Profitable Day and Swing Trading Using Pattern Recognition to Identify the Best Bullish Set-Ups
TRADING
Harry Boxer • Author, TheTechTrader.com
Harry will demonstrate how gaining knowledge from his 55 years of analyzing repeating patterns will enhance your trading profits. Learn to identify the best pattern setups to maximize your wins, and how and where to set targets and stops.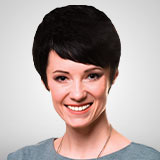 Making Money the Modernized Wyckoff's Way
TRADING
Inna Rosputnia • CEO, Managed Accounts IR
Wyckoff's unique approach to technical analysis has survived into the modern era and still works amazingly. Inna Rosputnia, CEO of Managed Accounts IR, shares her modernized version of Wyckoff's strategy. Join us to learn more about strategy, entries, and tools to reduce risks and increase the winning rate.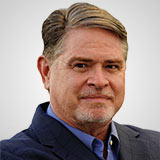 Show Me the Money: My Favorite Dividend Stocks for a Bear Market
STOCKS
Sean Brodrick • Senior Editor, Weiss Ratings
When the broad market goes down, what do you buy? Weiss Ratings Analyst Sean Brodrick gives you his favorite funds and dividend stocks that pay you to own them! These stocks will give you plenty of padding when the market tumbles lower and can bounce even higher when the rebound comes.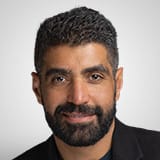 The Do's and Don'ts of Day Trading the Stock Market in 2022 Bear Market
TRADING
Andrew Aziz • Founder, Bear Bull Traders
The 2022 bear market arrived shortly after the retail trading boom of 2020 and 2021. Many new traders had entered the financial markets during the pandemic lockdowns. The fast V-shaped recovery of the financial markets in March 2020 benefited many traders and investors but left many novice traders with the impression that the markets are always easy to trade in. In 2022, the bear market began and brought unseen trading challenges for less-experienced traders. Today, dip buying no longer works and rallies do not hold sufficiently for profit taking. The market rallies in the morning and then dives in the afternoon (or vice versa). Breakouts fail. Moving average crossovers do not function. The chop is dreadful and it becomes hard to determine direction. Traps are everywhere. If you buy, the market goes down; if you sell short, the market goes up. And if you do nothing, you miss out on amazing moves. How do you prevent this bear market from slowly eating your previous years' profits? Andrew Aziz will discuss this critical topic in a webinar geared to help both new and experienced traders benefit from all of this continuing volatility.


Frequently Asked Questions
The Virtual Pass allows you to watch all of the video and audio presentations on-demand from each specific in-person conference or Virtual Expo. With your Virtual Pass, you can soak up knowledge and improve your investing or trading skills on your own time and at your own pace. Watch your favorite sessions multiple times. Pause, rewind, and take notes to ensure you get the most from every session.
How much does a virtual pass cost?
The cost of a single virtual pass is FREE for MoneyShow Pro and MoneyShow+ annual members.
On-demand session recordings for this virtual expo cost $39 for non-annual members, but if you purchase during the expo you get an extra 10% discount.
To get the best bang for your buck, we are introducing the MoneyShow+ annual subscription, which gives you access to ALL on-demand video recordings from this in-person conference and ALL Virtual Expos for one full year. Click here to sign up for MoneyShow+, instead of just a single virtual pass, and ensure you don't miss any of the insights and actionable advice throughout the year.
How do I watch on-demand sessions after I purchase my virtual pass?
Click on the "MoneyShow.com dashboard" link on your purchase confirmation, which will automatically log you into your MoneyShow.com account. Or, you can simply log into MoneyShow.com (with the same email you used to purchase your Virtual Pass).
Once you are logged in, you can update your password within your profile.
Click "My Virtual Passes."
Select the video you want using the "Filter" function on top of the page and start watching.
For future events, you will be notified via email that session recordings are available to view after the conclusion of the event.
For past events, you can watch presentations as soon as you complete your purchase.
When will the session recordings be released?
Some videos for upcoming Virtual Expos are typically released on the last day of the Expo, with all videos uploaded to your MoneyShow.com dashboard 7 days after the Virtual Expo ends. Videos for Virtual Expos that have already happened are available for viewing as soon as you receive your purchase confirmation.
Can I watch the video recordings on any device?
Yes! Video recordings can be viewed on your desktop, laptop, tablet, or smartphone.
How long are the videos recordings?
Most of the sessions are 30 minutes; all include Q&A.
Can I purchase just a single session?
Unfortunately, you cannot purchase individual sessions a la carte. If you want access to a specific session you will need to purchase the virtual pass.
What is the cancellation and privacy policy?
All Virtual Pass sales are final and no refunds will be made. Please view our
privacy policy here
. Please note, when you purchase a Virtual Pass, you agree that you will NOT share, trade, give away, or sell your virtual pass to a third party.
What if I still have questions?
You can call the MoneyShow Client Relations department at 800-970-4355, or e-mail
customerservice@moneyshow.com
. Please note that our regular business hours are 9:00 am - 5:30 pm, Eastern Time, Monday through Friday.