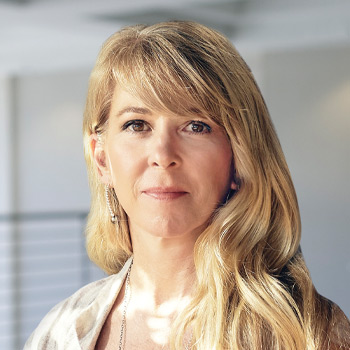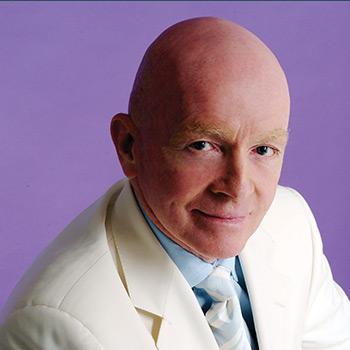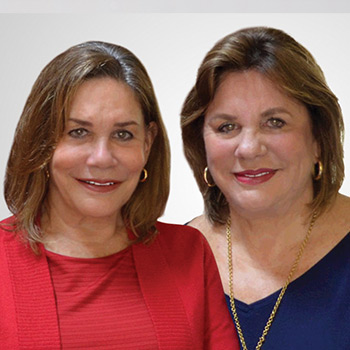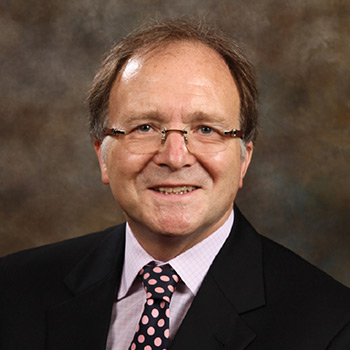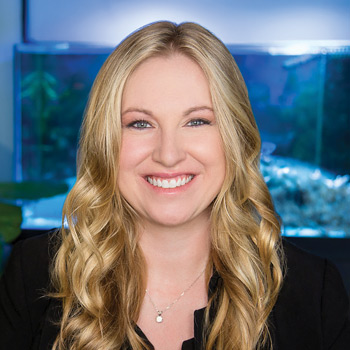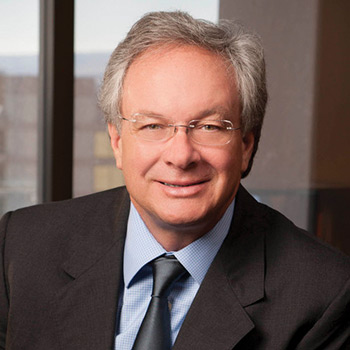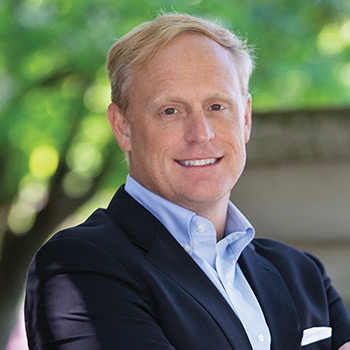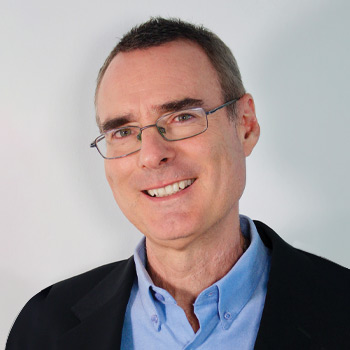 AVAILABLE ON-DEMAND STARTING OCTOBER 4
MoneyShow Virtual Pass — Watch 40+ High-Quality Video Recordings On-Demand from this Virtual Expo, September 27-29, 2022.
With volatility making a comeback in the markets, investors and traders are looking for the best strategies to protect—and grow their portfolios—in a challenging environment. Watch MoneyShow's renowned market experts, whose careers are devoted to uncovering the best opportunities available in even the most rapidly changing market environment, share their time-tested strategies.
Order now for only $49.00
There is no need to miss out on valuable education that can make or break your performance in the stock market. MoneyShow's Virtual Pass delivers all the great keynotes, workshops, panels, and product demos shared during each virtual event in an easily accessible format on-demand. Explore the extensive library of presentations available in the Virtual Pass below, and stream dozens of your favorite experts on your own time, at your own pace.
How the Virtual Pass Works
The Virtual Pass allows you to soak up knowledge and improve your skills in the markets on your own time and at your own pace. Follow along the speaker's presentation and spot key trends on your own. Watch your favorite sessions multiple times. Pause, rewind, and take notes to ensure you get the most from every session.
Purchase Your Pass
Fill out the credit card form to purchase and receive a receipt.
Email Notification
After the Event, you'll receive an email notification when sessions are available for viewing.
Videos On-Demand
Enjoy multiple hours of high-quality videos, including screen-capture slide presentations.
Session Availability
All session recordings, including PowerPoints (where available), will be posted in your MoneyShow.com dashboard within 7 days after the Event.
Session Access
Go to MoneyShow.com, login to your account, click My Dashboard on upper left under your name, then click My Virtual Passes, and start watching.
Unlimited Access
You will have unlimited, on-demand access to all video recordings from this Event.
What Sessions Will You Get?
Being on the wrong side of the market is the worst thing that can happen to an investor or trader. Our hand-picked experts will help you invest more profitably, trade more effectively, and anticipate changes before the crowd. All of the recorded sessions provide you with practical and actionable content that you can implement immediately to help you protect and grow your portfolio in the coming years.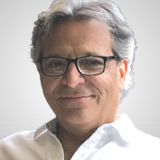 Live Market Analysis with Veteran Trader Damon Pavlatos
TRADING
Damon Pavlatos • Full-Time Trader, LD&K Trading Room
Join Damon Pavlatos as he dissects and analyzes the markets live. With 44 years of experience in the futures industry, he will show you how he frames out his trades after analyzing the current market at hand. Mr. Pavlatos will also review the basis behind trades made in the previous three days and frame out potential trades for the following day. This will be unscripted since we will watch the markets live together.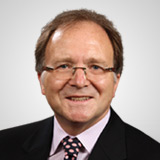 The Fed, Inflation, and Gold
MARKETS
Adrian Day • Chairman and CEO, Adrian Day Asset Management
In this presentation, we will take a look at how inflation and gold may respond to the Federal Reserve's actions. We will analyze gold stocks with a special emphasis on opportunities for accredited investors.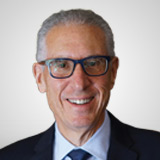 How to Achieve Tax Savings as a Trader
TAXES
Robert Green, CPA • CEO, GreenTraderTax.com
Join Robert A. Green, CPA, of GreenTraderTax.com, as he explains the tax advantages of trader tax status (TTS). Learn the golden rules for eligibility for TTS for full-time or part-time traders. You can claim TTS for all or part of 2022 and 2021; the IRS does not require an election. TTS traders deduct business, startup, organization, and home office expenses, whereas investors cannot. TTS traders can elect Section 475 MTM accounting which exempts securities trades from wash sale loss adjustments, navigates around the $3,000 capital loss limitation, and unlocks a qualified business income (QBI) deduction. TTS traders might achieve additional tax benefits using an entity like an LLC taxed as a partnership or S-Corp.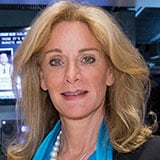 Growth? Value? How About the Best of Both Worlds?
MARKETS
Kim Githler • Chair and CEO, MoneyShow
Liz Ann Sonders • Managing Director and Chief Investment Strategist, Charles Schwab & Co., Inc.
Which is better: investing for growth or emphasizing value? How about getting the best of both worlds? Charles Schwab & Co. chief investment strategist Liz Ann Sonders says it's not only possible. It's a great approach in this market, even with the dual threat of rising interest rates and slowing growth. She'll explain why and how in a hard-hitting, timely briefing with MoneyShow chair and CEO, Kim Githler. Don't miss it!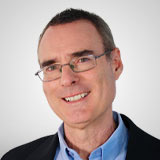 Outperform Any Market with Muted Drawdowns: Trend Following on Steroids and ETFs
ETFs
Manuel Blay • Editor and Publisher, TheDowTheory.com
Manuel Blay will share how to use the Dow Theory to trade all kinds of ETFs, to build a diversified portfolio with marked drawdown reduction and significant outperformance with just a few trades per year. You will learn how to avoid bear markets and deep corrections and get aboard with the ETFs that stand to profit most when a new bull market starts. He will explain that defensive sectors are not the best way to protect your portfolio. Why the Dow Theory? Because it is the most accurate trend-following method when properly applied, and Manuel will prove it with hard and fast data.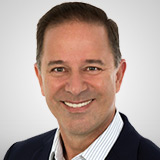 Zero to $1 Million in 30 Minutes
MONEY MANAGEMENT
Gordon Stein • Author, Cashflow Cookbook
Wealth building is generally considered to be the business of gathering assets that can provide an outsized return with a manageable risk. Increasing that return involves stretching the period of the investment or super-sizing the risk. But an often-neglected variable is the savings rate. What if there was an opportunity to free up and deploy significantly more capital for investment each month? In this session, Gordon draws on concepts from his book, Cashflow Cookbook, to show us exactly how to add a million (or more) to our retirement fund with minimal effort, minimal sacrifice, and no incremental risk.


How to Identify and Follow the Trend
TRADING
Matt DeLong • CTO, Real Life Trading
This workshop will detail a swing trading strategy that you can implement immediately. Matt DeLong of Real Life Trading will show you how you can manage risk with entry/exit signals on your own charts—iPhone alerts included! Join and discover his recipe that you can execute on your own.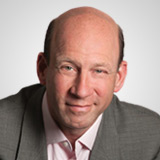 Bear Market Game Plan
MARKETS
Steve Reitmeister • CEO, StockNews.com
Yes, we are still very much in a bear market. That is sometimes hard to see when there are still many impressive rallies. But history shows that this is all normal in a long-term process to find bottom that is still well below current levels. 40-year investment veteran Steve Reitmeister shares his current market outlook along with a trading plan to not just survive, but actually thrive as this bear market claws its way lower.


My $100k Trading Plan: How Exactly I Made $100k Trading Options in 2022
OPTIONS
Markus Heitkoetter • CEO, Rockwell Trading Services, LLC
I'm going to share with you the exact trading plan that I used to make $100k trading options in 2022. This is a very simple, step-by-step plan that anyone can follow. And it doesn't require any special skills or weird indicators. This is a simple yet powerful trading plan than worked extremely well for me—regardless of the market conditions. So, if you're interested in generating some serious income from options trading, then join me in this presentation.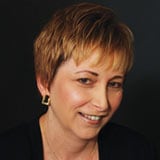 Introduction to Advanced Fibonacci Time Price Analysis
TECHNICAL
Carolyn Boroden • Technical Analyst, ElliottWaveTrader.net
Tammy Marshall • Technical Analyst, ElliottWaveTrader.net
Carolyn Boroden and Tammy Marshall will share how they use the Fibonacci ratios on both the time and price axis of the market to identify key support and resistance decisions on the charts. These decisions are considered relatively low-risk, high-probability trade setups. Risk can also be refined even further by using stock options for these trade setups.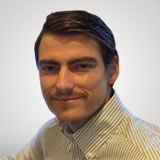 Implementing Time-of-Day Functions to Structure the Day in the ES
TRADING
Kyle Potter • Technical Analyst, LD&K Online Trading Room
Kyle Potter will provide tips and tricks to help identify time-of-day functions that take place during the trading day. After dissecting the time-of-day windows, he will then dive into some of the technical patterns that arise in these periods. The time-of-day functions can be helpful as standalones, but when there is a technical condition to go along with it, they can be of increased significance. This should aid you in structuring your trading day as well as help to detect subtle nuances that occur during these windows.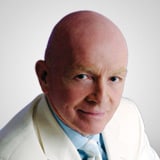 Inflation, Deflation, Currency, Technology, Crypto, War, and the Market
MARKETS
Mark Mobius • Co-Founder, Mobius Capital Partners
This presentation will examine the impact of currency volumes and technology on inflation and deflation. Also, Dr. Mobius will acknowledge the role that cryptocurrencies have on markets. Finally, he will discuss how the Ukraine War can impact markets in light of past experience.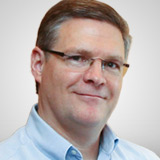 The Good, the Bad, and the Ugly: An Insightful Review of Recent Daily Swing Trades
TRADING
Ian Murphy • Founder, Murphy Financial Trading
It is only when we come face-to-face with the real-life challenges the market presents that we truly appreciate how difficult trading can be. A good strategy will put us in the right place at the right time, but if we are unable to enter, manage, and exit our positions correctly, things can go south very quickly.
In this presentation, Ian Murphy will reveal what he learned from recent daily swing trades using live examples from his own account—with some surprising results!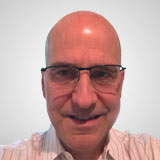 Optimize Your Portfolio and Reduce Your Investment Stress
MONEY MANAGEMENT
Eric Tyson • Bestselling Author & Hourly Financial Counselor, Investing for Dummies and Personal Finance for Dummies
24/7 media bombards us with information and opinions but stresses and confuses investors. Hourly financial counseling pioneer and five-times best-selling author (incl. Investing for Dummies, Personal Finance for Dummies) Eric Tyson explains simple actionable steps you can take to improve your portfolio. This requires coming to terms with your past investing mistakes and fears. And, to achieve peace and confidence in your approach, Tyson explains how to change your habits, including the media you choose to consume.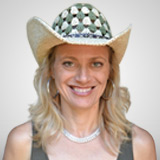 Four Steps to Simplify Your Day Trading
TRADING
Marina Villatoro • Founder, The Trader Chick
In this session, Marina Villatoro will discuss how to study market movements and the breakdown of a trend. She will also outline how to see and learn to avoid consolidation areas and transitional areas, identify reversal and divergence areas and changes in market direction, and how to scan for breakouts and prime trade setups. Finally, she will put it all together with indicators which find trade setups.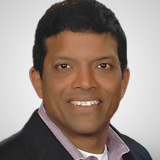 Why Dividend Growth Investing Succeeds
DIVIDEND
Prakash Kolli • Founder and Author, Dividend Power
Dividend growth investing is an increasingly popular investing strategy. It is simple and easy to follow. Investors buy a diversified portfolio of stocks that increase their dividends each year. These companies are often successful in returning cash to shareholders. The stocks are held for an extended period, and the dividend is reinvested, leveraging the power of compound growth. Prakash Kolli will discuss why this method succeeds and highlight some undervalued dividend growth stocks today.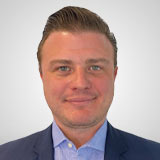 Commodity Spreads: How to Have Exposure to Commodity Markets with Less Volatility
MARKETS
Paul Wankmueller, CMT • Assistant Editor, Journal of Technical Analysis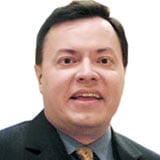 Trading Strategies for Winning with "High-Volatility Breakouts"
TRADING
Ken Calhoun • President, TradeMastery.com
See how to scan for and trade the strongest day and swing trading patterns in this rapid-fire session featuring popular trading pro Ken Calhoun. Ken traded over $41 million worth of stock and ETF trades in 2021 and has decades of experience to share.
In this event, you'll unlock tips for scanning and trading each day's strongest gaps and breakouts, how to trade using a "ladder" of several trades in a sequence to scale into winners, and risk management tactics to minimize the cost of trades gone wrong. You will also learn how to do both day and swing trades in your accounts, and what signals to use for entries and exits. This presentation will feature live-market charts for fresh, up-to-date strategies in today's markets. This is a must-see event, be sure to join early and bring any questions you wish to ask.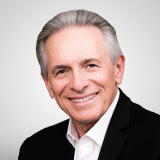 Profitable Day Trading in a Volatile Market
TRADING
Harry Boxer • Author, TheTechTrader.com
Harry Boxer will show you what criteria he uses to create a pre-market focus list. He will reveal what patterns he believes to have the highest probability for profitable day trades. You will learn what to look for in the early trading action to determine what formations have the best potential for extending during the trading session. In addition, you will be shown how and where to properly set targets and stops. These trading guidelines will show you how to "stay in trade" to give you the opportunity to extend your trading profits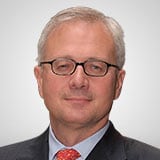 Don't Fight the Fed When the Fed Is Fighting Inflation?
MARKETS
Edward Yardeni • President, Yardeni Research, Inc.
Fed Chair Jerome Powell has been increasingly hawkish. Indeed he, along with his colleagues on the Federal Open Market Committee, unanimously raised the federal funds rate by 75 basis points on Wednesday, September 21 after doing the same at the previous two meetings of the Fed's monetary policy committee. The Fed is committed to bringing inflation down even if that causes a recession, according to Powell. So, is a recession inevitable? Might inflation moderate without a recession. Dr. Ed Yardeni will address these and other questions relevant to bond and stock investors.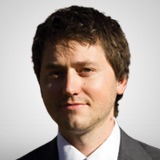 The Last Hurrah: Glimpses of a Large Correction Looming?
MARKETS
Garrett Patten • Senior Analyst, US Equities and US & World Indices, ElliottWaveTrader.net
Garrett Patten from ElliottWaveTrader.net will discuss the long-term Elliott Wave count for the S&P 500, along with the expectation for a generational top forming in the coming years. He will also identify which sectors of the S&P 500 remain bullish and are still positioned for further upside going into next year.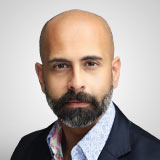 How to Outperform the Indices by Many Multiples Producing Double and Triple-Digit Returns in 90 Minutes a Week
STRATEGIES
Zaheer Anwari • Co-Founder, SublimeTrading.io
As an investor, you want to know which stocks to invest in, when to buy, when to sell, and how to manage your risk safely for the greatest return. You want this system to take 90 minutes a week to manage, so you can continue with your day-to-day lifestyle but have your money seamlessly growing and compounding away in the background. You also want the confidence to know why these assets will produce double and triple-digit returns, so you are not blindly following along, and how to manage your money with clarity to accelerate your portfolio performance over the next three to five years. In this presentation, Zaheer Anwari will explain how his investment system seamlessly achieves the above averaging over 30% per annum for the last ten plus years, an approach that is perfect for busy everyday people.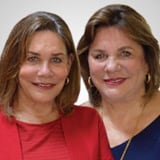 The Best Markets for the Upcoming Year
MARKETS
Mary Anne & Pamela Aden • Co-Editors, The Aden Forecast
In today's volatile and conflictive world, and with stagflation growing, we'll show what markets look best to buy and hold and which markets to avoid.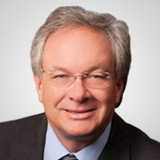 Top Energy, Fertilizer, Food, and Shipping Stocks to Buy Now
MARKETS
Louis Navellier • Editor, Growth Investor, Breakthrough Stocks, & Accelerated Profits
The federal funds rate is now 3% and the Fed is now "neutral" with market rates (based on Treasury yields) and Louis expects that the Fed will be "data dependent" moving forward. The core rate of inflation has been falling every month since March. Louis expects big inflation declines in September and October, since a year ago, there were big inflation spikes, so the trailing 12-month inflation rate is expected to continue to decline as those monthly inflation spikes disappear from the government's annual calculations. Energy prices remain elevated as most of Europe strives to break away from Russian energy, but Louis is recommending many energy, fertilizer, food, and shipping stocks that are still profiting from inflation. Naturally, Louis will reveal his best A-rated stocks during the presentation.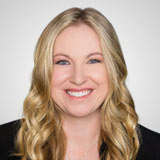 Trading Earnings in the Options Market
TRADING
Danielle Shay • VP of Options, Simpler Trading
Every earnings season provides opportunity in the options market via directional trades pre-earnings, over earnings, and post-earnings. Join Danielle to learn how you can use a time-tested pattern and statistical edge to trade earnings season.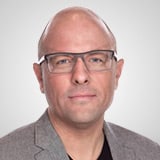 Bitcoin: Back on the Road to $100K?
Cryptocurrency
Ryan Wilday • Analyst, Cryptocurrency Trading Service, ElliottWaveTrader.net
Bitcoin has had a difficult time over the last year. After a 70+% correction, and a strong reversal off of $17,100, is Bitcoin finally ready for six figures?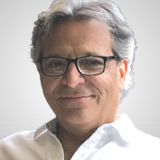 Live Market Analysis with Veteran Trader Damon Pavlatos
TRADING
Damon Pavlatos • Full-Time Trader, LD&K Trading Room
Join Damon Pavlatos as he dissects and analyzes the markets live. With 44 years of experience in the futures industry, he will show you how he frames out his trades after analyzing the current market at hand. Mr. Pavlatos will also review the basis behind trades made in the previous three days and frame out potential trades for the following day. This will be unscripted since we will watch the markets live together.

Frequently Asked Questions
The Virtual Pass allows you to watch all of the video and audio presentations on-demand from each specific in-person conference or Virtual Expo. With your Virtual Pass, you can soak up knowledge and improve your investing or trading skills on your own time and at your own pace. Watch your favorite sessions multiple times. Pause, rewind, and take notes to ensure you get the most from every session.
How much does a virtual pass cost?
The cost of a single virtual pass is FREE for MoneyShow Pro and MoneyShow+ annual members.
On-demand session recordings for this virtual expo cost $39 for non-annual members, but if you purchase during the expo you get an extra 10% discount.
To get the best bang for your buck, we are introducing the MoneyShow+ annual subscription, which gives you access to ALL on-demand video recordings from this in-person conference and ALL Virtual Expos for one full year. Click here to sign up for MoneyShow+, instead of just a single virtual pass, and ensure you don't miss any of the insights and actionable advice throughout the year.
How do I watch on-demand sessions after I purchase my virtual pass?
Click on the "MoneyShow.com dashboard" link on your purchase confirmation, which will automatically log you into your MoneyShow.com account. Or, you can simply log into MoneyShow.com (with the same email you used to purchase your Virtual Pass).
Once you are logged in, you can update your password within your profile.
Click "My Virtual Passes."
Select the video you want using the "Filter" function on top of the page and start watching.
For future events, you will be notified via email that session recordings are available to view after the conclusion of the event.
For past events, you can watch presentations as soon as you complete your purchase.
When will the session recordings be released?
Some videos for upcoming Virtual Expos are typically released on the last day of the Expo, with all videos uploaded to your MoneyShow.com dashboard 7 days after the Virtual Expo ends. Videos for Virtual Expos that have already happened are available for viewing as soon as you receive your purchase confirmation.
Can I watch the video recordings on any device?
Yes! Video recordings can be viewed on your desktop, laptop, tablet, or smartphone.
How long are the videos recordings?
Most of the sessions are 30 minutes; all include Q&A.
Can I purchase just a single session?
Unfortunately, you cannot purchase individual sessions a la carte. If you want access to a specific session you will need to purchase the virtual pass.
What is the cancellation and privacy policy?
All Virtual Pass sales are final and no refunds will be made. Please view our
privacy policy here
. Please note, when you purchase a Virtual Pass, you agree that you will NOT share, trade, give away, or sell your virtual pass to a third party.
What if I still have questions?
You can call the MoneyShow Client Relations department at 800-970-4355, or e-mail
customerservice@moneyshow.com
. Please note that our regular business hours are 9:00 am - 5:30 pm, Eastern Time, Monday through Friday.