AVAILABLE ON-DEMAND STARTING NOVEMBER 11
MoneyShow Virtual Pass — Get Access to 50+ High-Quality Video Recordings On-Demand from the November 2-4, 2021 Virtual Expo
In today's volatile market environment, MoneyShow's renowned experts are helping savvy investors and traders make more money than ever by combining sound strategies with disciplined execution and a willingness to adapt as conditions change and new opportunities emerge.
Unlock 50 World-Class Expert Sessions On-Demand
Order your MoneyShow Virtual Pass today for only $49.00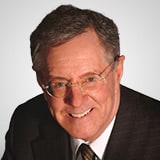 Why the Stock Market Will Be in Trouble
MARKETS
Steve Forbes • Chairman and Editor-in-Chief, Forbes Media
With vaccines coming, the economy is ready to roar. But a regulation-happy Biden presidency and an inflation-happy Federal Reserve spell bad news for the stock market.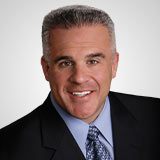 Are We Now in a Recession?
ECONOMY
Daniel Geltrude • America's Accountant® and Founder, Geltrude & Company, LLC
Are we in a recession or heading towards one? America's Accountant®, Daniel Geltrude, will discuss what investors need to know.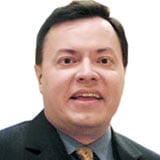 Live-Market Daytrading Stock Gaps and Breakouts
STOCKS
Ken Calhoun • President, TradeMastery.com
Join popular trading coach Ken Calhoun for a fast-paced look at the very best strategies for day trading momentum stock entries and exits using live markets.
You'll see exactly how to:
Choose which chart patterns to trade each morning with easy scanning tips
Trade "meme" stocks like GME, AMC, and more
Set specific entries, stops, and exit targets
Reenter trades after getting shaken out, plus how to add to winners to scale in
Avoid false breakouts and missed entries
Use tape reading to improve your ability to see how strong an entry will be ahead of time
Have your questions ready!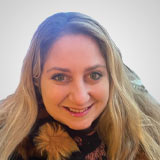 Supply Chain Woes Spur an Early Black Friday Sale for These Retail Stocks
CONSUMER
Berna Barshay • Editor, Empire Financial Daily
Berna Barshay will talk about the issues happening in the supply chain for getting finished goods into the US for the holiday season. These issues—while serious—are transitory, and have caused some high-quality retail and consumer product companies to "go on sale" as we enter the beginning of the all-important holiday shopping season.

Macro Lens on Bitcoin in a Portfolio Framework
Cryptocurrency
Jodie Gunzberg, CFA • Managing Director, CoinDesk Indices
Learn more about the emergence of bitcoin and digital assets as an asset class, and how it behaves with other asset classes. Jodie Gunzberg will take a deep dive into analysis on correlation, volatility, and how macroeconomics influence bitcoin. Specifically, she will examine bitcoin's sensitivity to the US dollar and how it protects against inflation. Taking all of this into consideration, Ms. Gunzberg will share ideas on how to allocate and what are the major risks. Finally, she will give you a glimpse of what's in store for the future of the asset class.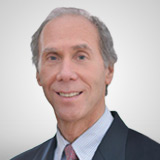 Income, Interest Rates, and Inflation in 2022
INCOME
Martin Fridson, CFA • Publisher, Income Securities Investor
The inflation outlook is income investors' #1 concern heading into next year. Monitoring a few key indicators provides valuable guidance on the Consumer Price Index's course in 2022. This presentation will explain the implications for interest rates and highlight top picks for the current environment in a variety of income-oriented asset classes.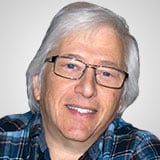 Converting Non-Dividend Stocks into Dividend Stocks: Selling Call Options to Create Dividend-Like Cash Flow
STOCKS
Alan Ellman • President, The Blue Collar Investor Corp.
Retail investors love dividend-bearing stocks because they generate an additional income stream along with potential share appreciation. As a result, stock screening may be restricted by requiring the securities to only include dividend-bearing stocks. How many great stocks are eliminated because of this one requirement? This presentation will detail how we can use non-dividend stocks and create our own dividend-like cash flow by selling call options. The technique is better than actual dividends because share price will not decline by the dividend amount on the ex-date as do typical dividend stocks. The basics of options will initiate the seminar followed by specifics and real-life examples as to how to implement option-selling to create a dividend-like cash flow with non-dividend bearing stocks.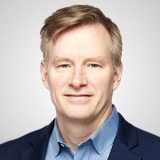 Nothing but Net: Ten Timeless Stock-Picking Lessons from One of Wall Street's Top Tech Analysts
TECHNOLOGY
Mark Mahaney • Sr. Managing Director and Head of Internet Research, Evercore ISI
Mark Mahaney will provide the 10 key lessons for investing in tech/growth stocks he has developed from covering the internet sector for the past 25 years. These lessons are from his upcoming book, Nothing But Net.

The Seven Best Bets as Online Gambling and Entertainment Collide
TECHNOLOGY
Jon Markman • Editor, Strategic Advantage, The Power Elite, Fast Forward Investing
Join Jon Markman for a discussion on how the digital transformation of sports betting and media will create new fortunes.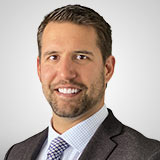 The Power of Multiple Strategies
ETFs
Chris Vermeulen • Founder, TheTechnicalTraders.com
Everyone, including you, can, and will hit a few home-run and grand-slam trades if they are in the financial markets long enough. But these one-of and rare trades generally only make up a portion of your overall account growth. Being successful and making money long-term is generated from a synergy of different strategies working together as a whole for your portfolio. Learn the Total ETF Portfolio (TEP) method to profit as a trader and investor during bull and bear markets with one of the most efficient ETF trading strategies available - Fewer Trades, Lower Drawdowns, Generate Alpha.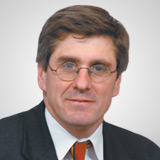 What's the Biden Administration Up To?
POLITICS
Stephen Moore • Co-Founder, Committee to Unleash Prosperity
Join Stephen Moore for an update on all of the legislation and combat in Washington and how it will impact your investments.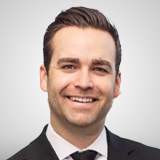 Health Care Investing in a Post-Pandemic Market
HEALTHCARE
Seth Denson • Co-Founder & Chief Strategist, GDP Advisors
A 20-year veteran of the financial industry, Seth Denson has spent a significant portion of his career analyzing and managing assets within the health care sector. In 2019 he authored the book, The Cure: A Blueprint for Solving America's Healthcare Crisis, wherein he outlines the stakeholders in our system and the possible impact of government policy. Health Care makes up a sixth of our US economy and has provided significant opportunity for investors. In a post-pandemic market, however, what are key things to look for when considering when to buy sell or hold? In this session, Mr. Denson will outline current market trends and possible influences that may impact your portfolio.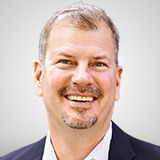 How to Catch the Big Swings with One Simple Strategy
STRATEGIES
Wieland Arlt • Professional Trader, Bestselling Author, and IFTA President, Torero-Traders-School.com
Wieland Arlt focuses on three criteria for his trading setups: a high probability of occurrence, a long way to the targeted goal, and a clear message if the market has changed its mind. These criteria are combined in the expander strategy presented.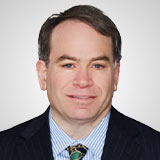 These Three Key Metrics Made Me a Multi-Millionaire
STOCKS
Paul Price • Contributor, TheStreet.com
Paul Price has been publishing investment articles on
The Street's Real Money Pro
every business day since 2010. In this seminar, Dr. Price will share the "secret sauce" which allowed him to stop going to work the month he turned 50.
You'll learn:
How to tell if a stock is overpriced, fairly priced, or a true bargain
Which stocks must be avoided at all costs
When to make oversized bets on stocks with the potential to literally "change your life"
Two additional easy-to-use factors which can add confidence to your stock selection process
How to add extra "margins of safety" to any stock trade you care to make
As a special bonus, Dr. Price will let you know his very best pick for the coming year, and why he thinks so.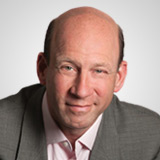 Low-Priced Stocks for BIG Returns!
STOCKS
Steve Reitmeister • CEO, StockNews.com
Indeed, stocks under $10 is a beloved category for investors as the dream of big gains seems so easily attained. Unfortunately, we all know how volatile these stocks can be and how quickly your money can go down the drain. That is why Steve Reitmeister wants to show StockNews.com's brand new strategy that lowers risk and raises reward. In fact, their Stocks Under $10 strategy sports an average annual return of +62.88%. Including several years with gains over 100%.



Sector Plays Through Year End 2021
STOCKS
Julius de Kempenaer • Senior Technical Analyst, StockCharts.com
David Keller, CMT • Chief Market Strategist, StockCharts.com
Join this lively discussion as Julius de Kempenaer and David Keller review the key sector themes you should follow between now and the end of the year. They will use RRG charts to visualize sector rotation, analyze industry charts to confirm areas of strength and weakness, and leverage scanning tools to identify long and short opportunities. Don't miss this chance to upgrade your sector rotation playbook!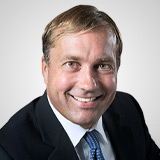 How COVID Reshaped Retailers, Retail Spending, and Goods Production
ASSET PROTECTION
John Blank • Chief Equity Strategist, Zacks Investment Research
During this webinar, you'll get factual on the extent of structural changes that were wrought, on key fundamental spending landscapes, over the last 18 months with John Blank of Zacks Investment Research.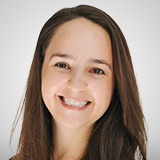 My Favorite Option Trades Setting Up in the Markets Right Now
OPTIONS
Julia Hunt • Director of Product Development, Simpler Trading
Join Julia Hunt as she discusses the options set-ups that have proven to be the most consistent in current market conditions. In addition to discussing set–ups that often produce larger–than–expected market–maker moves, she will review specific setups for the next trading day. You will learn the reasons why volatility can be your best friend, why options are the best trading vehicle on the planet right now, why down markets are better than up markets, and how to make successful trades on your phone while you are at work. Whether it's a potential 10–bagger elephant trade, taking advantage of options pre and post earnings, or simply selling premium for income, Ms. Hunt's goal is to give solid trading ideas that you can use in the markets right away.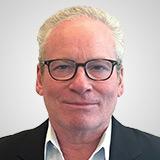 Real Estate Investing with Safety, Attractive Returns, Growth, and Value
REAL ESTATE
Ian Selig • AVP of Investor Relations, Safehold, Inc.
Over the past few hundred years, ultra-high-net-worth families and enduring institutions have been the primary owners of this investment. As the first and only publicly traded company focused on this asset class, Safehold's modern solution has democratized this opportunity so the individual investor can now also participate in this wealth creating solution which delivers principle safety, attractive returns with the significant opportunity for capital appreciation.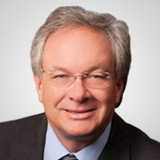 The Stock Market Is Getting Increasingly Narrow, Fast!
STOCKS
Louis Navellier • Editor, Growth Investor, Breakthrough Stocks, & Accelerated Profits
Due to stagflation, caused by soaring food and energy prices, much of the world is slipping into a recession. Furthermore, much of this inflation is service related, which is hard to unwind. The Fed has lost control and must abandon its unemployment mandate to fight inflation. Dividend growth stocks and conservative growth stocks are you best oasis during these turbulent times. Louis Navellier will show you his highest rated dividend growth stocks and conservative growth stocks.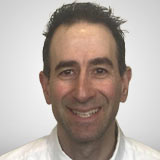 Playing Bottoming Patterns with Technical Indicators
TECHNICAL
Jason Leavitt • Founder, Head of Research, Leavitt Brothers, LLC
Buying stocks off depressed levels or stocks that are simply pulling back within uptrends, offers traders favorable risk/reward ratios and high-probability setups. A simple move back to levels seen in the week or two prior to the low often equates to 10-20%. In this talk, Jason Leavitt will discuss several methods of playing bottoming patterns-on daily charts and intraday charts. Mastering just one of these can change your trading life.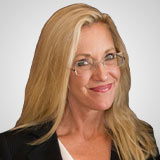 Seasonal Trends and Wall Street Secrets
MARKETS
Natalie Pace • Author, The ABCs of Money
Join Natalie Pace to learn what the Wall Street insiders know to improve the performance of your own portfolio:
How reliable are the Spring and Santa Rallies?
Which year will perform better, 2022 or 2023(pre election year)?
Will the secular bull market continue?
Why has the NASDAQ Composite Index (and growth) trippled the gains of the Dow Jones Industrial Average (value) over the past three years?
Which Countries should be hottest in 2022?
Which industries are poised for performance next year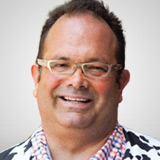 Supply Chains - The Silent Killer?
CONSUMER
Scott Shellady • Managing Partner and Founder, The Cow Guy Group
Join Scott "The Cow Guy" as he talks about today's possible inflation crisis and how its already impacting markets around the globe.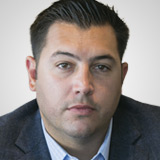 Using Technical Analysis Strategies Outside of Indicators to Find Winning Trades
TECHNICAL
JC Parets, CMT • Founder, All Star Charts
JC Parets will walk you through the top/down approach to find the best opportunities. Using relative strength, market breadth, and trend identification, you'll go over all the major indexes, sectors, industry groups, and individual stocks. This is a can't miss presentation as Mr. Parets will go through the stock market, interest rates, gold, crude oil, and crypto currencies.

Speculating Sensibly When Markets Make No Sense
TRADING
Lobo Tiggre • Principal Analyst and Editor, IndependentSpeculator.com
The US Federal Reserve's transitory narrative has investors and traders reacting to financial news differently than they normally would. It's part of the larger bad news is good news mentality on Wall Street. But reality matters, and what's already becoming apparent is that it's the narrative itself that's transitory, not inflation. This has investment implications for resource speculators and investors in general.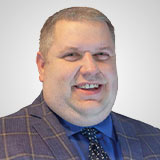 How to Use Options to Trade the New High Volatility in These Markets?
OPTIONS
Neil Szczepanski • Lead Options Expert, TheTechnicalTraders.com
Tarding options can be daunting at times and hard to understand. Add in all the variables with theta or time decay and volatility and it can get downright scary. In this breakout Neil Szczepanski will explain some options strategies and some of his own propriety strategies he uses in high - volatility markets to give you an edge in this new hard to trade environment. He uses statistical models and technical trends to find the best and more profitable trades and currently has an 80% win rate and high rate of return with TheTechnicalTraders.com.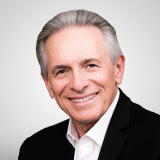 Obtaining Successful Trading Results by Using Proven Pattern Recognition Techniques
TECHNICAL
Harry Boxer • Author, TheTechTrader.com
Harry Boxer, founder of TheTechTrader.com, shares insights into identify breakout trading opportunities for intraday as well as swing trades. In this presentation, he will cover how to use intraday technicals and patterns to uncover trading candidates on intraday and daily charts. He will discuss using price-volume surges as the key to identifying the most lucrative trades, and how to play opening gaps and early session patterns. Learn from this 50-year veteran trader and technical analyst, and author of the highly acclaimed Profitable Day & Swing Trading (Wiley), noted by Stock Trader's Almanac as the "2015 Best Investment Book of the Year."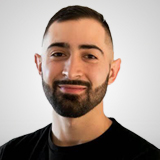 Using the TTM Squeeze Indicator to Catch Bigger Than Expected Moves
TECHNICAL
Taylor Horton • VP of Directional Options Strategies, Simpler Trading
Taylor Horton will discuss how to utilize the TTM Squeeze indicator to identify high-probability setups across multiple timeframes. The Squeeze indicator allows him to identify when a stock is setting up to make a bigger than expected move, typically with a focus on weekly and daily timeframes. Using the Squeeze, Mr. Horton will show you how he builds his position in a stock before the momentum begins, which allows him the ability to take profits into the ensuing strength. He utilizes a mix of moving averages, keltner channels, and other indicators to accurately determine the direction of the next move. Join Taylor Horton and let him show you the power of the TTM squeeze, and why he believes a trading career can be built around this one setup.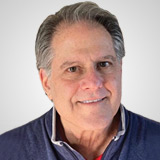 Capitalizing on Seismic Macro Shifts Impacting Stock Market
STRATEGIES
Michael Paulenoff • Founder, MPTrader.com
Mike Paulenoff, founder of MPTrader.com, will discuss the macroeconomic landscape influencing the major asset classes. He will share how perceptions about inflation, deflation, the direction of interest rates, and the efficacy of the Fed impact traders and investors. In particular, Mr. Paulenoff will highlight the opportunities in equity indices, sectors, stocks, ETFs, and commodities for capitalizing on the potential seismic shifts created by macro forces.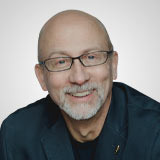 Year End Is Within Reach - Ask Me Anything with Keith Fitz-Gerald
STRATEGIES
Keith Fitz-Gerald • Principal, Fitz-Gerald Group
You've got questions and he's got answers.
Wondering about what's really moving markets? How to beat inflation? Searching for the next Tesla? What's next for the Dollar? The Fed? China? Which companies to buy even if growth does slow down?
Here's your chance to ask one of the very best in the business.
Keith Fitz-Gerald has spent more than 40 years in global markets and has logged more than 1,300 prime time appearances that have helped millions of investors around the world for the past two decades. And we're going to sit down with him for an exclusive chat only YOU will be asking the questions!
This session is hosted via Zoom, and you must have video and audio enabled to participate. Limited attendees will be admitted to the room at one time. Those who would only like to watch the discussion, can do so right in the presentation room without joining the Zoom meeting.
Instructions on How to Participate:
Five minutes prior to the start of the session, the presentation room will open.
Please click on the "Join Discussion" button just above the live chat to gain access to the Zoom meeting.
You will be placed in a waiting room and will be admitted when a spot becomes available.
Feel free to continue watching the presentation from the Virtual Platform while waiting to be admitted.
Upon admittance to the Zoom room, be sure to mute your Virtual Platform video player as to not hear an echo.
We look forward to connecting with you!
By Entering the Zoom Meeting You Agree to be Recorded.
Frequently Asked Questions
The Virtual Pass allows you to watch all of the video and audio presentations on-demand from each specific Virtual Expo. With your Virtual Pass, you can soak up knowledge and improve your investing or trading skills on your own time and at your own pace. Watch your favorite sessions multiple times. Pause, rewind, and take notes to ensure you get the most from every session.
How much does a virtual pass cost?
The cost of a single virtual pass is FREE for MoneyShow Pro and MoneyShow+ annual members and $39 for non-annual members.
To get the best bang for your buck, we are introducing the MoneyShow+ annual subscription, which gives you access to ALL on-demand video recordings from ALL Virtual Expos for one full year. Click here to sign up for MoneyShow+, instead of just a single virtual pass, and ensure you don't miss any of the insights and actionable advice throughout the year.
How do I watch on-demand sessions after I purchase my virtual pass?
Click on the "MoneyShow.com dashboard" link on your purchase confirmation, which will automatically log you into your MoneyShow.com account. Or, you can simply log into MoneyShow.com (with the same email you used to purchase your Virtual Pass).
Once you are logged in, you can update your password within your profile.
Click "My Virtual Passes."
Select the video you want using the "Filter" function on top of the page and start watching.
For future Expos, you will be notified via email that session recordings are available to view after the conclusion of the event.
For past Expos, you can watch presentations as soon as you complete your purchase.
When will the session recordings be released?
Some videos for upcoming Virtual Expos are typically released on the last day of the Expo, with all videos uploaded to your MoneyShow.com dashboard seven days after the Virtual Expo ends. Videos for Virtual Expos that have already happened are available for viewing as soon as you receive your purchase confirmation.
Can I watch the video recordings on any device?
Yes! Video recordings can be viewed on your desktop, laptop, tablet, or smartphone.
How long are the videos recordings?
Most of the sessions are 30 minutes each and some are an hour long; all include Q&A.
Can I purchase just a single session?
Unfortunately, you cannot purchase individual sessions a la carte. If you want access to a specific session you will need to purchase the virtual pass.
Can I purchase an on-demand pass to watch all video recordings from all Virtual Expos for an entire year?
Yes, you can! MoneyShow+ gives you access to ALL session recordings from ALL Virtual Expos for one full year. Videos will automatically appear in your MyMoneyShow dashboard after every Virtual Expo, and you'll get notification whenever new videos have been uploaded to your dashboard.
Sign up for MoneyShow+ here
.
What is the cancellation and privacy policy?
All Virtual Pass sales are final and no refunds will be made. Please view our
privacy policy here
. Please note, when you purchase a Virtual Pass, you agree that you will NOT share, trade, give away, or sell your virtual pass to a third party.
What if I still have questions?
You can call the MoneyShow Client Relations department at 800-970-4355, or e-mail
customerservice@moneyshow.com
. Please note that our regular business hours are 9:00 am - 5:30 pm, Eastern Time, Monday through Friday.