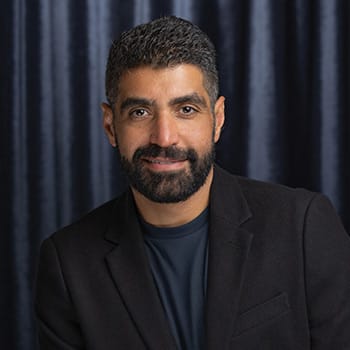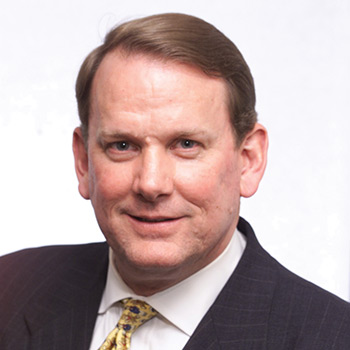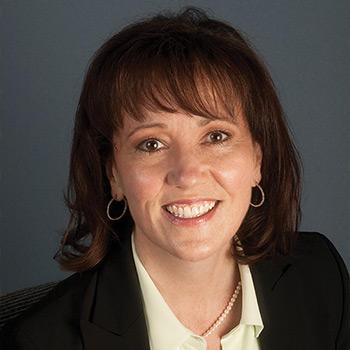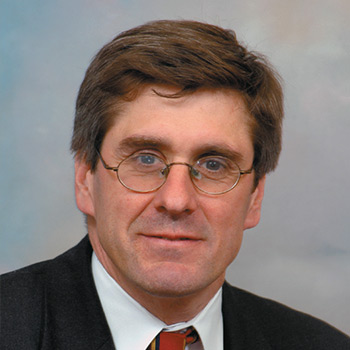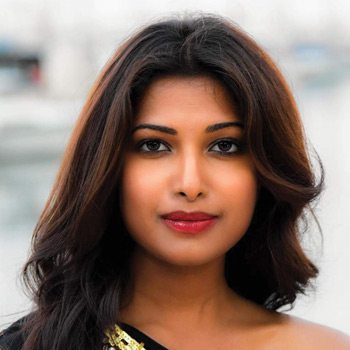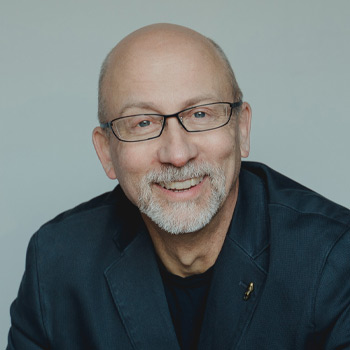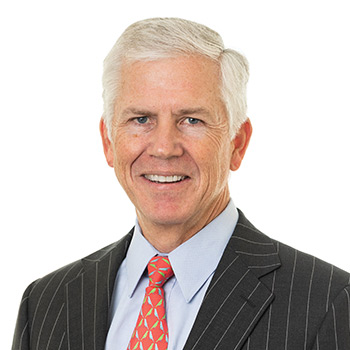 AVAILABLE ON-DEMAND STARTING NOVEMBER 17
MoneyShow Virtual Pass — Get Access to 30+ High-Quality Video Recordings On-Demand from this Virtual Expo
This unique virtual expo brings together America's most successful investing and trading experts to cut through the noise by revealing the most critical forces that will impact the economy and the markets in the post-election environment.
Order now for only $49.00
There is no need to miss out on valuable education that can make or break your performance in the stock market. MoneyShow's Virtual Pass delivers all the great keynotes, workshops, panels, and product demos shared during each virtual event in an easily accessible format on-demand. Explore the extensive library of presentations available in the Virtual Pass below, and stream dozens of your favorite experts on your own time, at your own pace.
How the Virtual Pass Works
The Virtual Pass allows you to soak up knowledge and improve your skills in the markets on your own time and at your own pace. Follow along the speaker's presentation and spot key trends on your own. Watch your favorite sessions multiple times. Pause, rewind, and take notes to ensure you get the most from every session.
Purchase Your Pass
Fill out the credit card form to purchase and receive a receipt.
Email Notification
After the Event, you'll receive an email notification when sessions are available for viewing.
Videos On-Demand
Enjoy multiple hours of high-quality videos, including screen-capture slide presentations.
Session Availability
All session recordings, including PowerPoints (where available), will be posted in your MoneyShow.com dashboard within 7 days after the Event.
Session Access
Go to MoneyShow.com, login to your account, click My Dashboard on upper left under your name, then click My Virtual Passes, and start watching.
Unlimited Access
You will have unlimited, on-demand access to all video recordings from this Event.
What Sessions Will You Get?
Being on the wrong side of the market is the worst thing that can happen to an investor or trader. Our hand-picked experts will help you invest more profitably, trade more effectively, and anticipate changes before the crowd. All of the recorded sessions provide you with practical and actionable content that you can implement immediately to help you protect and grow your portfolio in the coming years.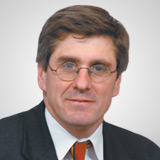 How the Election Results Impact the Economy and Stocks
ECONOMY
Stephen Moore • Co-Founder, Committee to Unleash Prosperity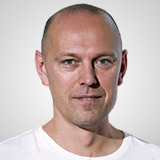 Learning How to Lose Is the Key to Winning
TRADING
Tom Hougaard • Author, Best Loser Wins
Larry Pesavento • Chief Investment Strategist, Trading Tutor
A former floor trader with seven decades of trading experience (1960-2022) will share his trading tools and risk control methodology. In an age of tweets, you've been outmoded. In 2022, the price action in Financial Markets is controlled by algorithms, making it much more difficult for you to make money. It's like going to war holding a hammer against an army equipped with M4 carbines, and for most who try, it's death by a thousand cuts. Most traders using ABCD patterns and ratios see only entry and stop mechanisms, completely missing out on the two biggest edges of all, hidden in plain sight. In financial markets, it's not what you think that matters; it's how you think.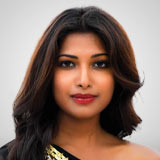 The Great Reshuffle: Analyzing the Top Economies and Their Impact on Your Portfolio
ECONOMY
Preity Upala • Founder, The Omnia Institute
Preity Upala will discuss the state of the changing global order and shift in balance of power in the world from an economic perspective.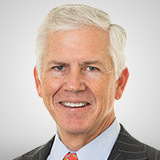 Waves, Tides, and Hurricanes: Market and Economic Outlook in the Post-Election Landscape
MARKETS
Michael Farr • Chief Strategist, Hightower Advisors, LLC
The landscape is changing quickly as we face elections, geo-political uncertainties, and sea-changes in monetary policy. Michael Farr, chief market strategist from Hightower Advisors, and founder and CEO of Farr, Miller & Washington gives his insight into where we are, where we are going, and importantly, how the long-term investor can avoid threats and exploit opportunities.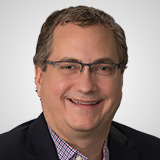 Three Algo Trading Entries That Are Working in 2022
TRADING
Kevin Davey • Founder, KJ Trading Systems
Join champion trader Kevin Davey as he discusses three algo trading entries that are working in today's markets. As Kevin describes these entries, he will also walk attendees through his trademarked Strategy Factory development process for building robust and sustainable trading strategies.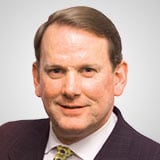 The Bump After the Sophomore Slump
MARKETS
Sam Stovall • Chief Investment Strategist, CFRA Research
History warned investors that 2022 would likely slip into a meaningful decline early in the year, accompanied by elevated price volatility. It also cautioned that there were enough macro ingredients in play to threaten a recession. Encouragingly, history also says This, too, shall pass and that Q4 of 2022 and the first two quarters of 2023 typically experience the highest average S&P 500 price returns—along with dramatically reduced volatility—when compared with the entire 16-quarter presidential cycle. Come hear Sam Stovall, chief investment strategist of CFRA, discuss whether fundamental and technical outlooks suggest that history will indeed repeat, or if the market will be challenged once again.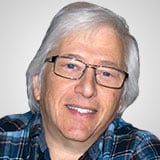 Portfolio Overwriting: Increasing Profits in Our Buy-And-Hold Portfolios Using Covered Call Writing
STOCKS
Dr. Alan Ellman • President, The Blue Collar Investor Corp.
Our buy-and-hold portfolios in non-sheltered accounts are generating 8-10% per year. Can we increase these yields by selling stock options while, at the same time, dramatically decreasing the probability of our shares being sold to avoid potential tax implications? The answer is a resounding yes. Portfolio Overwriting is a strategy that can benefit millions of investors seeking to enhance portfolio returns using a low-risk covered call writing-like strategy.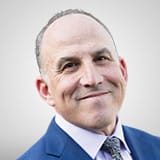 Year-End Seasonal Swing Trades
TRADING
Jeffrey Hirsch • Editor-in-Chief, The Stock Trader's Almanac & Almanac Investor
As the market enters the best six months of the year and the sweet spot of the four-year cycle, Jeff will lay out the yearend calendar of seasonal swing trades from the 2023 Stock Trader's Almanac and 2023 Commodity Trader's Almanac featured in his digital subscription: Small Cap January Effect, Thanksgiving-New Year's, Santa Claus Rally, Free Lunch Bargain Stock, Equity and Commodities Sectors from Oil to Semiconductors, including his top ETF trades and latest undervalued, under-the-radar stock picks—and his updated outlook for Q4 midterm year, the best six months, and pre-election year 2023.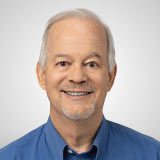 The Real World of Practical Elliott Wave, Fib Time, and Price Trade Strategies
TRADING
Robert Miner • President, Dynamic Traders Group, Inc.
Elliott Wave, Fib Time, and Price are usually over complicated by many trading instructors. Learn quick, practical guidelines and strategies for how to identify probable market position and time/price targets for trends and reversals for any market and any time frame. Robert Miner has exceled in numerous real time trading contests with his unique and original integration of Elliott Wave, Fib time, and price trade strategies. He has been teaching trade strategies since the late 80's which have culminated in his most recent comprehensive trading course, The Dynamic Trading Master Course.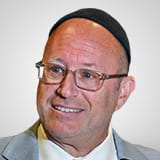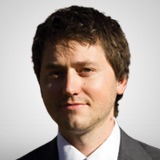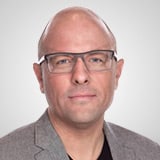 What Do Markets Have in Store for Us for 2023?
MARKETS
Avi Gilburt, Esq • Founder, ElliottWaveTrader.net
Garrett Patten • Senior Analyst, US Equities and US & World Indices, ElliottWaveTrader.net
Ryan Wilday • Analyst, Cryptocurrency Trading Service, ElliottWaveTrader.net
A panel discussion led by Avi Gilburt, with Garrett Patten and Ryan Wilday, regarding how the equity, metals, bond, and crypto markets are setting up for 2023.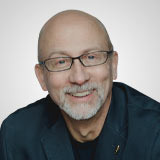 Now What?
MARKETS
Keith Fitz-Gerald • Principal, Fitz-Gerald Group
This year's elections may be the single most powerful and significant in modern American history. What should investors do next, where should they be putting their money, and why? Keith will talk about all three of these things as well as the rapidly changing market dynamic politics has created. As usual, he'd love to take your questions too!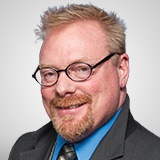 In the Wake of the Mid-Terms, What's Next for Markets and Democratic Institutions
MARKETS
John Ransom • Director and President, SanctionChina.com
Everything is political, especially in a hyper-political environment. In this presentation we will hear from top political analyst John Ransom about the results of the election. Then we will combine that information into forecasts through the first quarter 2023 for the Ten-Year Treasury, Oil, the S&P 500, and the Nasdaq to give investors the most comprehensive glimpse of how the elections will drive the broadest measures that drive market returns next year.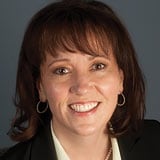 Leaderboard: IBD's List of Leading Growth Stocks
STOCKS
Amy Smith • National Speaker, Investor's Business Daily
Discover why thousands of professional and self-directed investors have turned to IBD's Leaderboard to help them with their stock selection. Leaderboard identifies top-performing growth stocks and gives you technical and fundamental analysis on each stock. Each day, IBD's experts provide a short list of top stocks that have the potential to make huge price gains. Its experts then annotate the charts and pinpoint the optimal time to buy and when to take profits.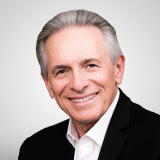 Learn How to Spot the Strongest Technical Trading Patterns in Any Market Environment
TRADING
Harry Boxer • Author, TheTechTrader.com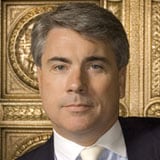 Where to Go After The Election: Dividend Yield, Technology, Commodities, or Cash?
STOCKS
John Person • CEO, John Person, Inc.
Now that the midterm elections have passed, here's a look into low risk-great reward investing opportunities. As the Federal Reserve is committed to raising interest rates at the expense of causing an economic slowdown , I am expecting a full-blown recession in 2023. With that stated, even in the direst economic times not all segments of the economy will suffer. Join John Person as he breaks down sectors to avoid and ones to focus on as we cover specific stocks in these sectors, especially stocks with good dividend yields and low principal risk. These are companies that may also present growth potential in a higher interest rate environment too. Select stocks we will cover will be in Technology, Consumer Staples, Travel, and Entertainment sectors as well as emerging market ETFs.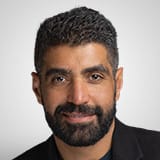 How to Find Day Trading Opportunities with a Democratic or Republican Congress
TRADING
Andrew Aziz • Founder, Bear Bull Traders
Day trading has been extremely volatile in 2021 and 2022, and investors and traders are anxiously awaiting the results of the midterm elections. Every election in a polarized political spectrum such as exists in the United States can affect economic policies as well as the direction of the economy—and not just for the United States. In the past, when the Republicans were in control, the government has favored some sectors and now, with the Democrats in control, other sectors have been favored. That may all change after November eighth. Building a meaningful trading TradeBook, adjusting your risk, and finding the most suitable pockets of volatility are critical tasks for both day traders and swing traders, as market players are continually searching for how best to benefit from volatility and the transfer of capital between sectors. In this webinar, Andrew Aziz will review the trading opportunities in various sectors based on a post-election environment. He will discuss the volatility that unfolded in different sectors following the 2012, 2016, and 2020 US elections, and he will explain how politics and elections can impact the way traders should approach each trade and go about adjusting their risk management strategies.


Frequently Asked Questions
The Virtual Pass allows you to watch all of the video and audio presentations on-demand from each specific in-person conference or Virtual Expo. With your Virtual Pass, you can soak up knowledge and improve your investing or trading skills on your own time and at your own pace. Watch your favorite sessions multiple times. Pause, rewind, and take notes to ensure you get the most from every session.
How much does a virtual pass cost?
The cost of a single virtual pass is FREE for MoneyShow Pro and MoneyShow+ annual members.
On-demand session recordings for this virtual expo cost $39 for non-annual members, but if you purchase during the expo you get an extra 10% discount.
To get the best bang for your buck, we are introducing the MoneyShow+ annual subscription, which gives you access to ALL on-demand video recordings from this in-person conference and ALL Virtual Expos for one full year. Click here to sign up for MoneyShow+, instead of just a single virtual pass, and ensure you don't miss any of the insights and actionable advice throughout the year.
How do I watch on-demand sessions after I purchase my virtual pass?
Click on the "MoneyShow.com dashboard" link on your purchase confirmation, which will automatically log you into your MoneyShow.com account. Or, you can simply log into MoneyShow.com (with the same email you used to purchase your Virtual Pass).
Once you are logged in, you can update your password within your profile.
Click "My Virtual Passes."
Select the video you want using the "Filter" function on top of the page and start watching.
For future events, you will be notified via email that session recordings are available to view after the conclusion of the event.
For past events, you can watch presentations as soon as you complete your purchase.
When will the session recordings be released?
Some videos for upcoming Virtual Expos are typically released on the last day of the Expo, with all videos uploaded to your MoneyShow.com dashboard 7 days after the Virtual Expo ends. Videos for Virtual Expos that have already happened are available for viewing as soon as you receive your purchase confirmation.
Can I watch the video recordings on any device?
Yes! Video recordings can be viewed on your desktop, laptop, tablet, or smartphone.
How long are the videos recordings?
Most of the sessions are 30 minutes; all include Q&A.
Can I purchase just a single session?
Unfortunately, you cannot purchase individual sessions a la carte. If you want access to a specific session you will need to purchase the virtual pass.
What is the cancellation and privacy policy?
All Virtual Pass sales are final and no refunds will be made. Please view our
privacy policy here
. Please note, when you purchase a Virtual Pass, you agree that you will NOT share, trade, give away, or sell your virtual pass to a third party.
What if I still have questions?
You can call the MoneyShow Client Relations department at 800-970-4355, or e-mail
customerservice@moneyshow.com
. Please note that our regular business hours are 9:00 am - 5:30 pm, Eastern Time, Monday through Friday.