Is it Time for USD Bears to Hibernate?
12/06/2012 9:00 am EST
Focus: FOREX
The euro has put on an impressive rally against the US dollar this past week, but Erik Swarts of MarketAnthropology.com thinks that ride might soon be over.
The rubber band that is the US dollar index continues to extend from its late November hinge.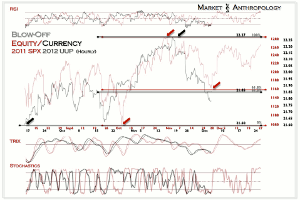 Click to Enlarge
Considering that weakness in silver has preceded major pivots lower in the euro—dollar bears would be wise to heed its call and take shelter for an early winter slumber. I am indeed biased here, but can appreciate the symmetry of their respective retracements. Both silver and the USDX exceeded mirrors of their 61.8% retracement levels. The bottom line, though, is that silver continues to hold prescience to risk appetites.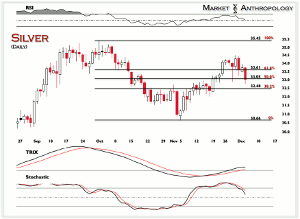 Click to Enlarge
That is—if you're not in denial.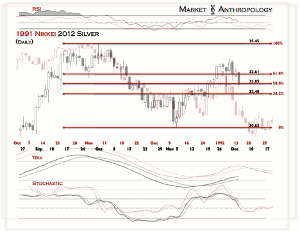 Click to Enlarge
Hi ho silver--away!
Erik Swarts can be found at MarketAnthropology.com.