Follow
About Robert
Robert Rapier is a chemical engineer who works in the energy industry. He is the Director of Alternative Fuels Technology for ZHRO LLC, a Chandler, Arizona-based energy technology-development company. Mr. Rapier has over 20 years of international engineering experience in the chemicals, oil and gas, and renewable energy industries, and holds several patents related to his work. He has worked in the areas of oil refining, natural gas production, synthetic fuels, ethanol production, butanol production, and various biomass to energy projects. Mr. Rapier is the author of Power Plays: Energy Options in the Age of Peak Oil. He is also chief investment strategist for The Energy Strategist at Investing Daily. Mr. Rapier has appeared on 60 Minutes, The History Channel, Business News Network, and PBS, and his energy-themed articles have appeared in numerous media outlets, including the Wall Street Journal, Washington Post, Christian Science Monitor, The Economist, and Forbes.
---
---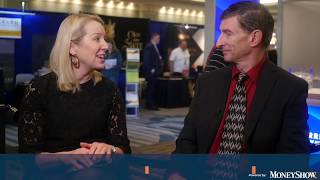 Robert Rapier discusses the headwinds facing the energy industry. It has been a difficult year but contrary to popular opinion energy demand is still growing points out Rapier.
With volatility the name of the game in recent months, many investors are looking for investments that they can depend on. Of course, there's no such thing as a sure bet, but these top experts will share the picks they think are the next best things and the sectors that are bound to thrive in the election environment. This fast-paced panel will be chock-full of valuable insights from the panelists' perspectives and expertise.