Follow
About Paul
Paul Price started out as an Ivy League educated dentist. After paying down his student loans, he got really interested in stocks, later adding equity options trading to his repertoire. Dr. Price was so seduced by the stock market that he made a full-time career switch in 1987, joining Merrill Lynch as a financial advisor. Following his success in this endeavor, at 50 years old he stopped going to work and began living off his own portfolios' profits. In 2010, Dr. Price was hired by TheStreet.com to write exclusive columns for both Options Profits and Real Money Pro. He has published over 3000 articles and continues to submit new actionable ideas every business day.
---
---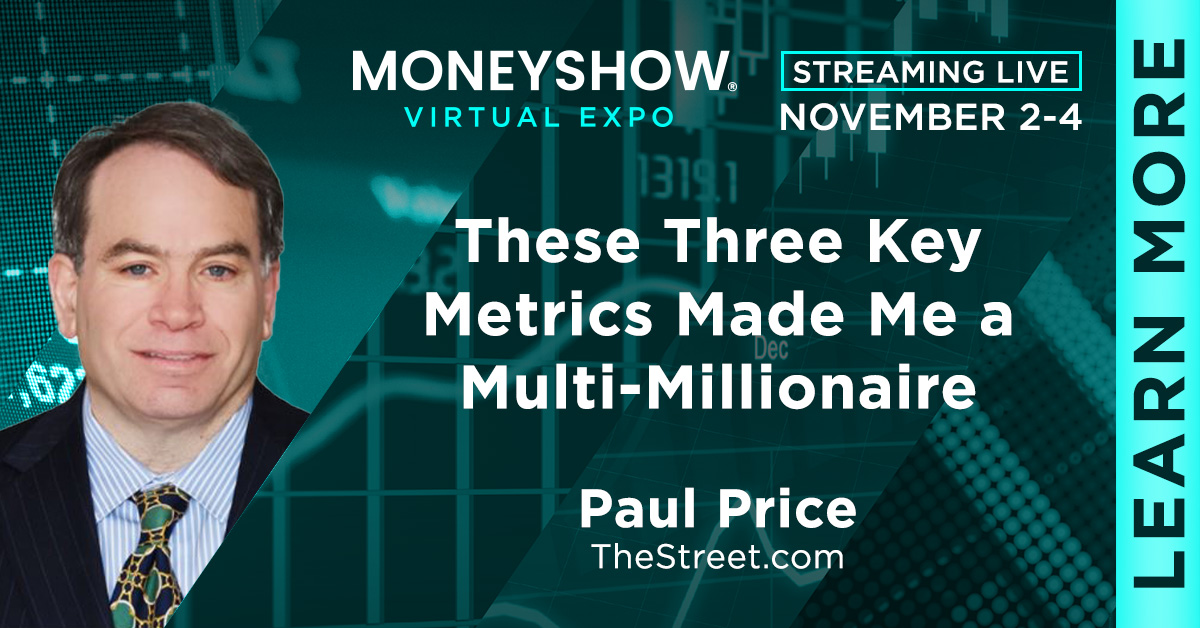 Paul Price has been publishing investment articles on
The Street's Real Money Pro
every business day since 2010. In this seminar, Dr. Price will share the "secret sauce" which allowed him to stop going to work the month he turned 50.
You'll learn:
How to tell if a stock is overpriced, fairly priced, or a true bargain
Which stocks must be avoided at all costs
When to make oversized bets on stocks with the potential to literally "change your life"
Two additional easy-to-use factors which can add confidence to your stock selection process
How to add extra "margins of safety" to any stock trade you care to make
As a special bonus, Dr. Price will let you know his very best pick for the coming year, and why he thinks so.