Follow
About John
John Eade is CEO and President of Argus Research Corporation. He has been with Argus since 1989 and has worked as an analyst, director of research, market strategist, and director of portfolio strategies at the firm. Mr. Eade has an MBA in finance from New York University's Stern School of Business and a Bachelor's degree in journalism from Northwestern University's Medill School of Journalism. He has been involved with Argus's new product development team, which has kept the company at the forefront of the independent research industry. Mr. Eade is a founder and board member of the Investorside Research Association, an industry trade organization. He is also a member of the New York Society of Security Analysts and the CFA Institute. Mr. Eade has been interviewed and quoted extensively in The New York Times, The Wall Street Journal, Forbes, Time, Fortune and Money magazines, and has been a frequent guest on Fox Business News, CNBC, CNN, CBS News, ABC News and the Bloomberg Radio and Television networks.
---
---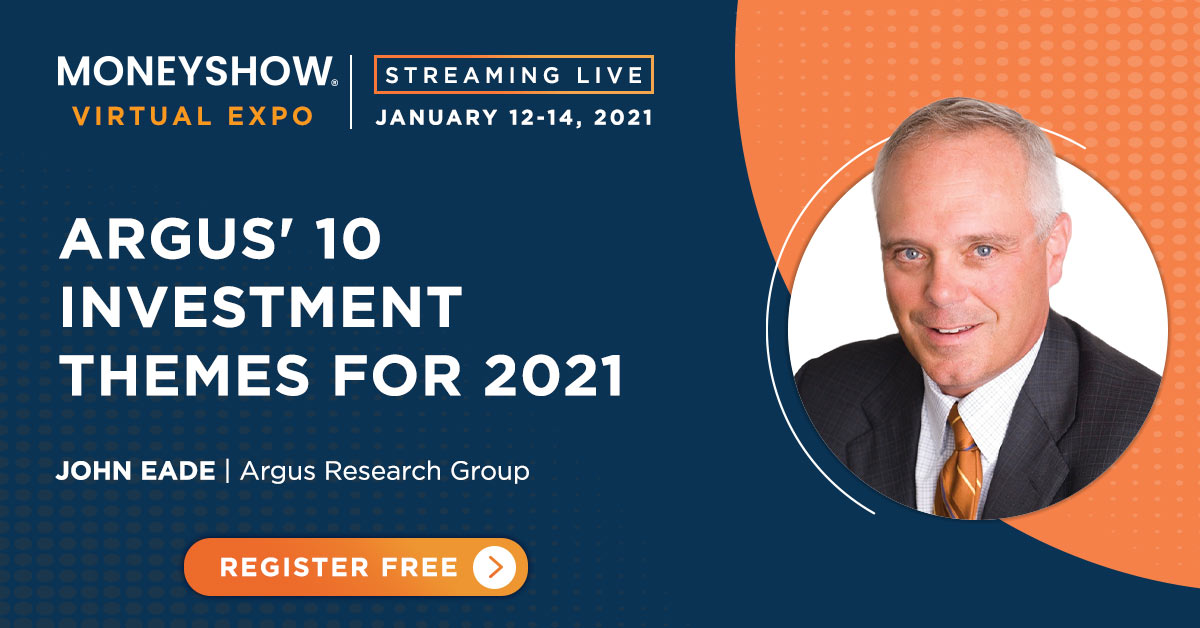 John Eade will review his eight fundamental forecasts for 2021 and then discuss the 10 investment themes he and his colleagues at Argus Research think will perform in the upcoming year. Dozens of actionable stock ideas for growth investors, value seekers, dividend fans, ESG advocates, and more. All from the Argus Research BUY list.

With the bull market coming up on its 11th anniversary, can stocks remain the asset class of choice and will the economy remain cooperative? Join John Eade for a discussion of the Argus economic and market outlook and stocks that Argus analysts believe will be outperformers in the year ahead.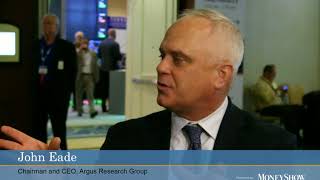 At MoneyShow Orlando, John Eade's stock picks in artificial intelligence: Google (GOOGL), 3M (MMM), Parker Hanefin (PH), Rio Tinto (RIO), BHP Billiton (BBL). He's CEO of Argus Research.