A Pattern with a High-Win Rate
Focus: FOREX
The staff at DailyForex.com illustrates the use of this tool, which is excellent for catching reversals in markets and for entering trades with the trend from pullbacks.
The pin bar is an easy to spot, objective setup that is consistent and produces a high-win rate. It's a pure price action method: that means there's no use of indicators beyond the price chart. And it is timeless.
Definition of a pin bar: the body of the pin bar is within the top third or bottom third of the entire candle range. (It doesn't matter if the open is higher than the close for either a bullish or bearish pin bar.)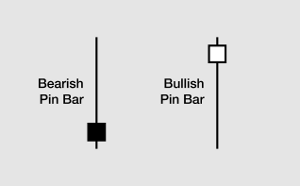 Click to Enlarge
Let's take a recent trade setup that we called live: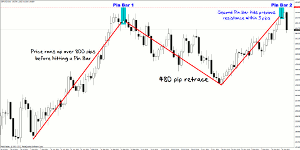 Click to Enlarge
Wednesday, December 19, produced a pin bar on the daily GBP/USD chart.
!--start-->